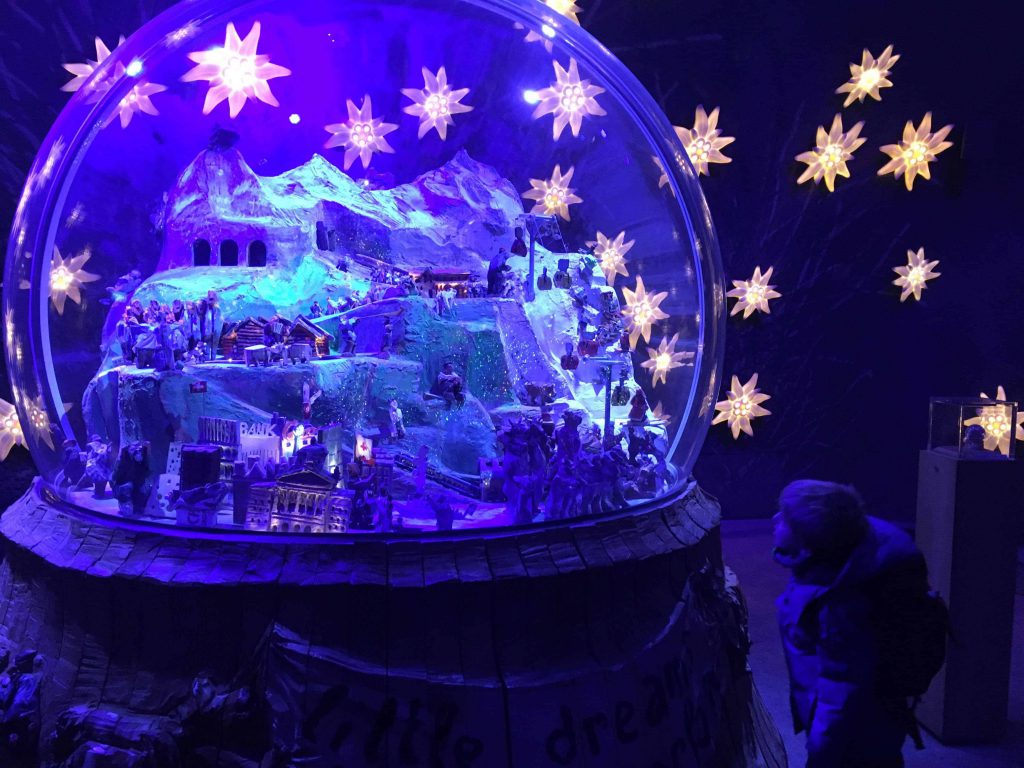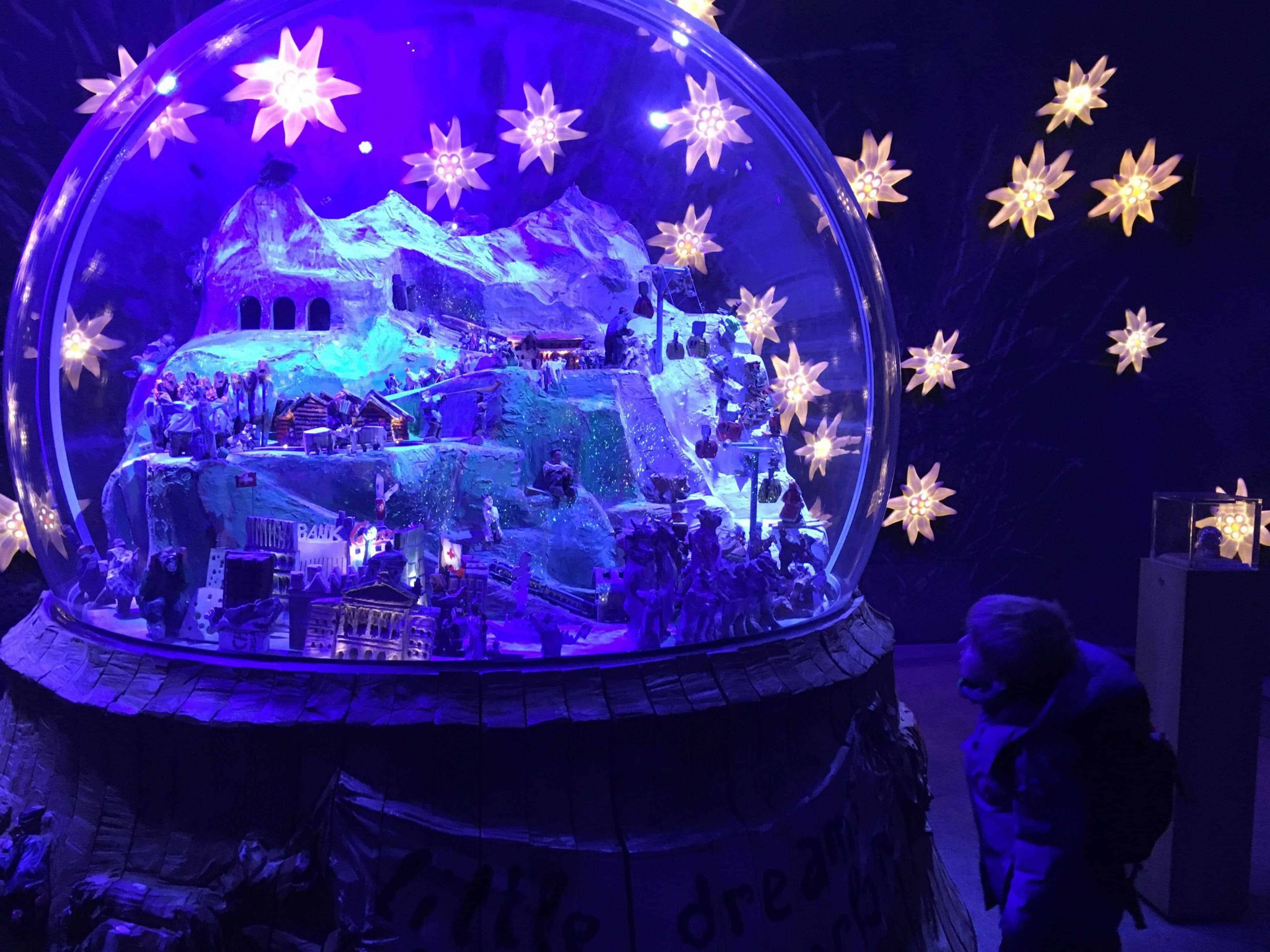 Visiting Jungfraujoch with kids doesn't have to be scary or stressful. This detailed guide is filled with tips, to plan for your adventure.
Top of Europe Jungfraujoch
We found a pamphlet at our hotel last year for Jungfraujoch; a glacier between two mountains Jungfrau and Monch. It holds an Observatory, Ice palace, and occasional outdoor activities. We decided right away that we wanted to visit Jungfraujoch but the internet was surprisingly vacant of any information on how to achieve Jungfraujoch with kids.
Jungfraujoch stands at an impressive 3,471 m above sea level ( 11,387 feet). What makes Jungfraujoch so impressive is that it is largest glacier in Eurasia – a glacier is "a persistent body of dense ice that is constantly moving under its own weight; it forms where the accumulation of snow exceeds its ablation (melting and sublimation) over many years, often centuries" – Wikipedia. The complex is also listed as a Unesco World Heritage site for the Swiss Alps.
Jungfraujoch with kids
We arrived in town around noon, checked in, had lunch and so on. By the time we were ready to accomplish anything, it was nearly 3 pm. The hotel gave us tickets for unlimited use of public transit and swimming/skating at the sports complex. The sky was clear and it was a pretty great day but it was also Christmas eve so we went swimming before they closed at 5 pm.
The next morning we did our Christmas thing, had breakfast included in our hotel stay, and made our way to the train station. If you are staying in any of the Grindelwald hotels, it is a quick 5 minute walk down the road, passed the sports complex and Coop.
The stops on the tour are all numbered in accordance to the map in the pamphlet and the 'passport' book they give you with your tickets. They seem a little out-of-order, but some things are closed for the season or even just the weather.
The tour
Starting at #10, exit the train and follow the markers to the gift shops and cafeteria. There is also a restroom here – less busy than anything inside the complex and there are none on the train. There is a section near by for left luggage lockers.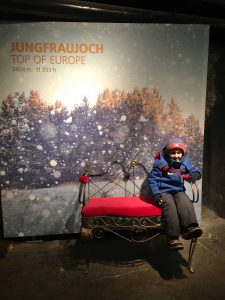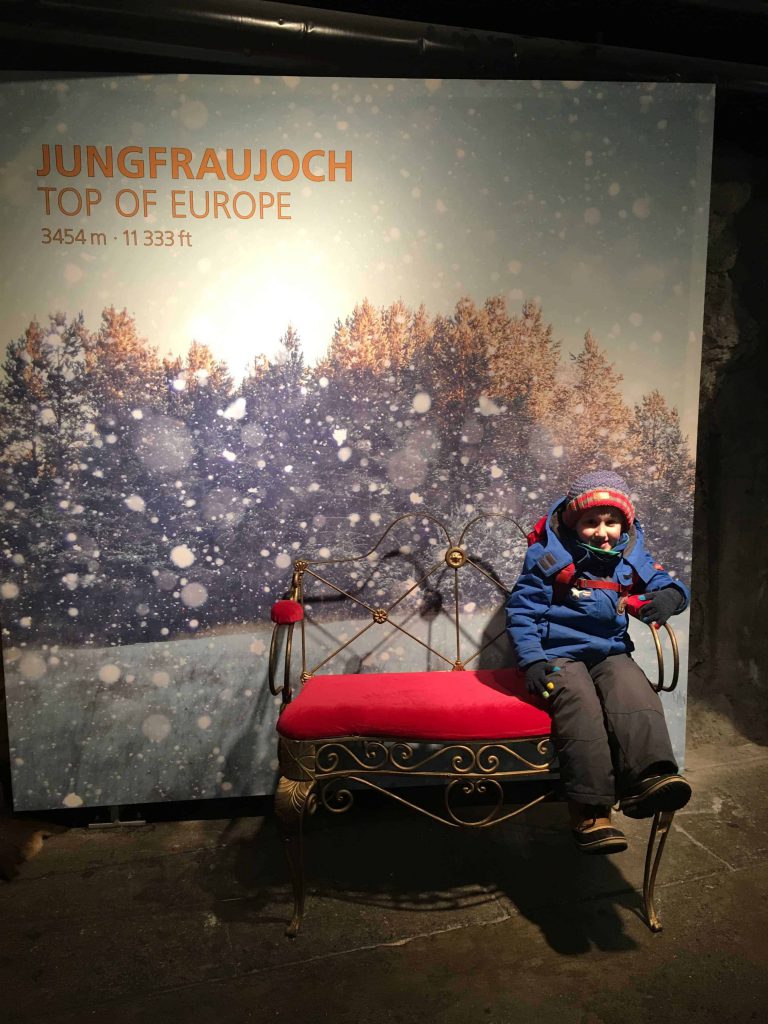 Next is a long hallway that leads to #3, the panorama view. It is a movie theater style room with projectors all around. It is great for getting an idea of what to expect outside, or the only view you will see if the weather is too bad.
Up the giant elevator to #4 The Sphinx. It is a platform inside and out that you can walk around and get a great view of the town, glacier and surrounding mountains. The elevator is the only way up or down. There is a second elevator next to the stairs at this point, but since baby girl was sleeping, we simply took turns. At the top of the stairs, there is a sign that says 'Jungfraujoch'.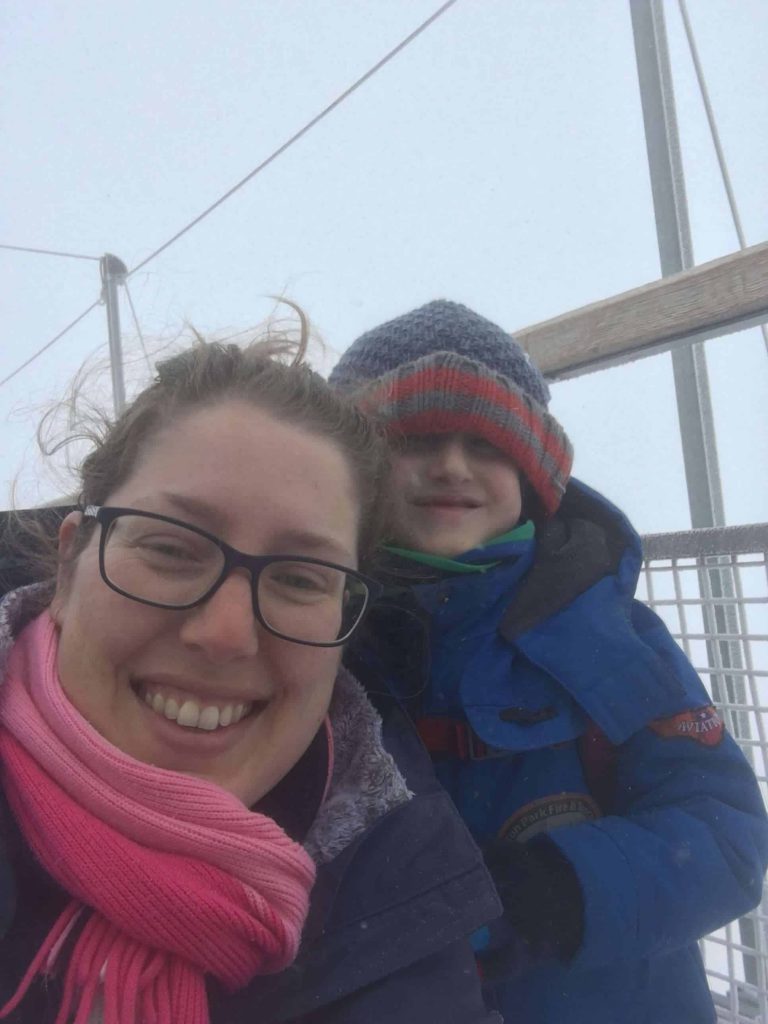 Tourists have a nasty habit of stopping at the top of the stairs to take a photo of their partners, which is dangerous to say the least. I pushed several out of my way so Munchkin could safely get passed, and they still gave me a rotten look. From here, there is a revolving door to get outside and take a better look. This door is not very wide and the stroller never would have fit.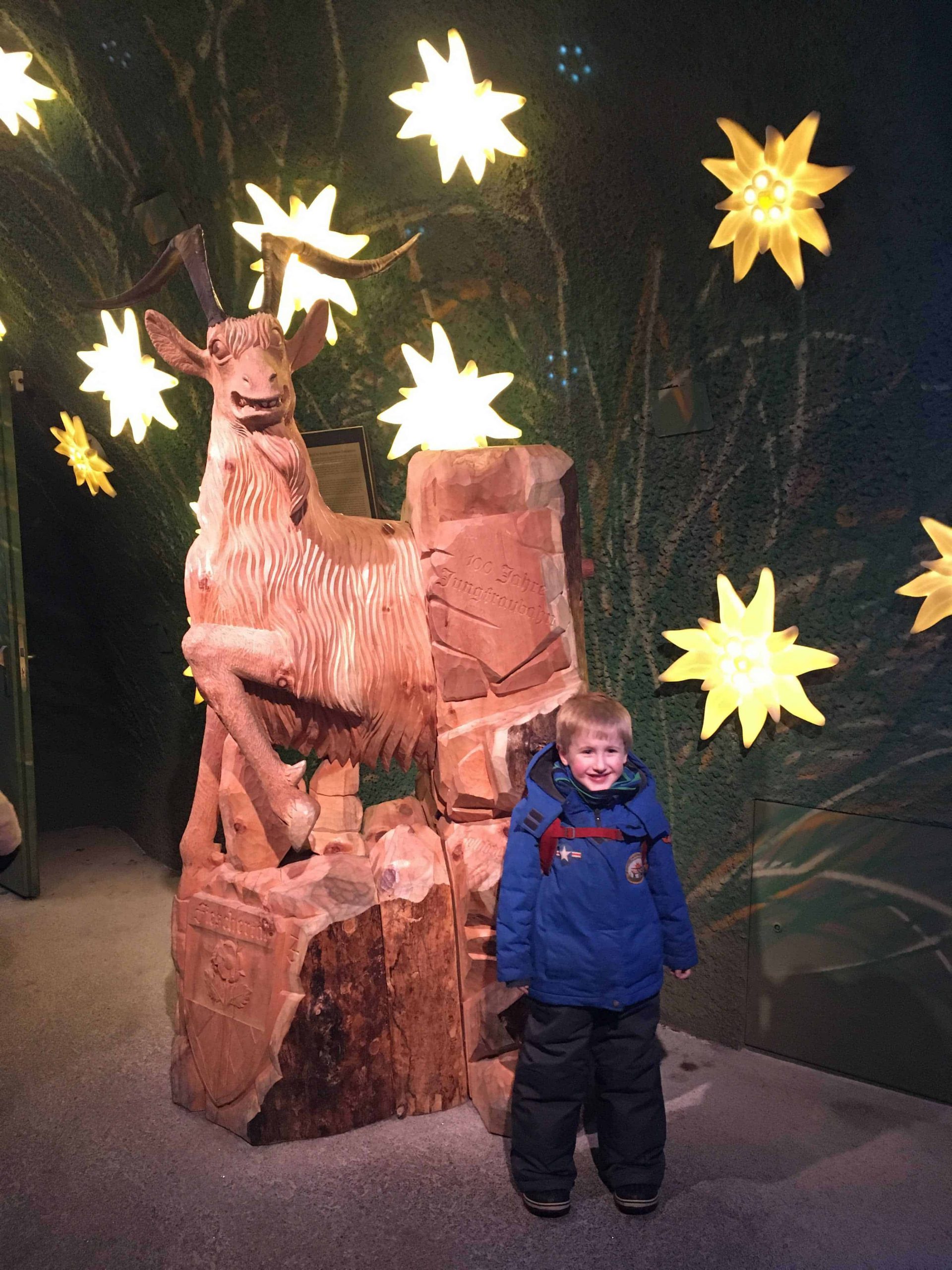 Back down the elevator and we had a choice of #5/6 Glacier and Hut or #7 the Alpine Sensation. Since we weren't allowed outside during the storm, we went to #7. It started out with the giant snow globe and several wood carved statues. There were several tourists just standing around, taking a million photos, and generally not sharing the area. It was impressive though, had it not been for the impatient child we probably would have hung our a while long, looking for the perfect angle and lighting.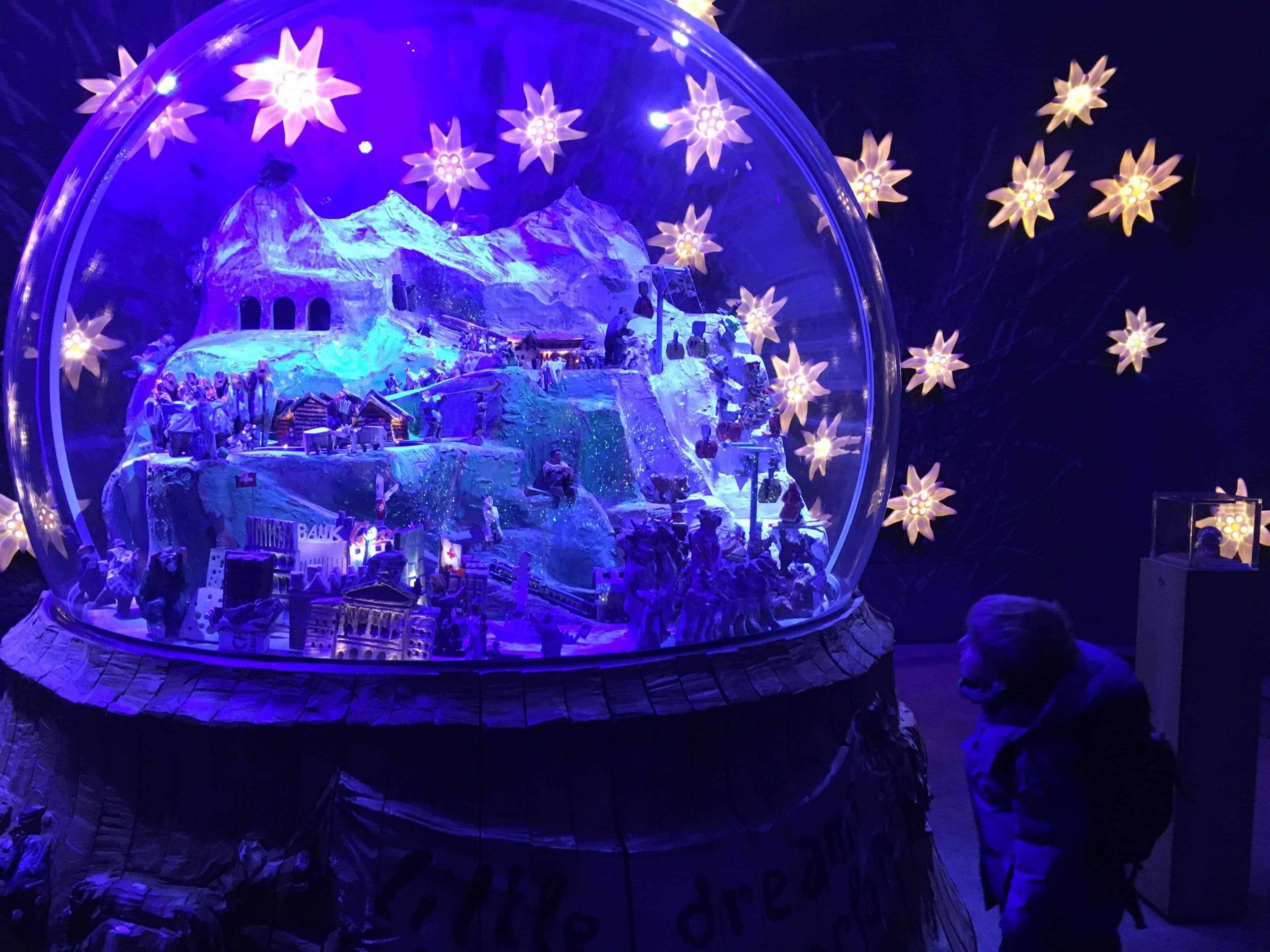 Along the moving carpet were many images showing the history of the mountain and the building of the railway.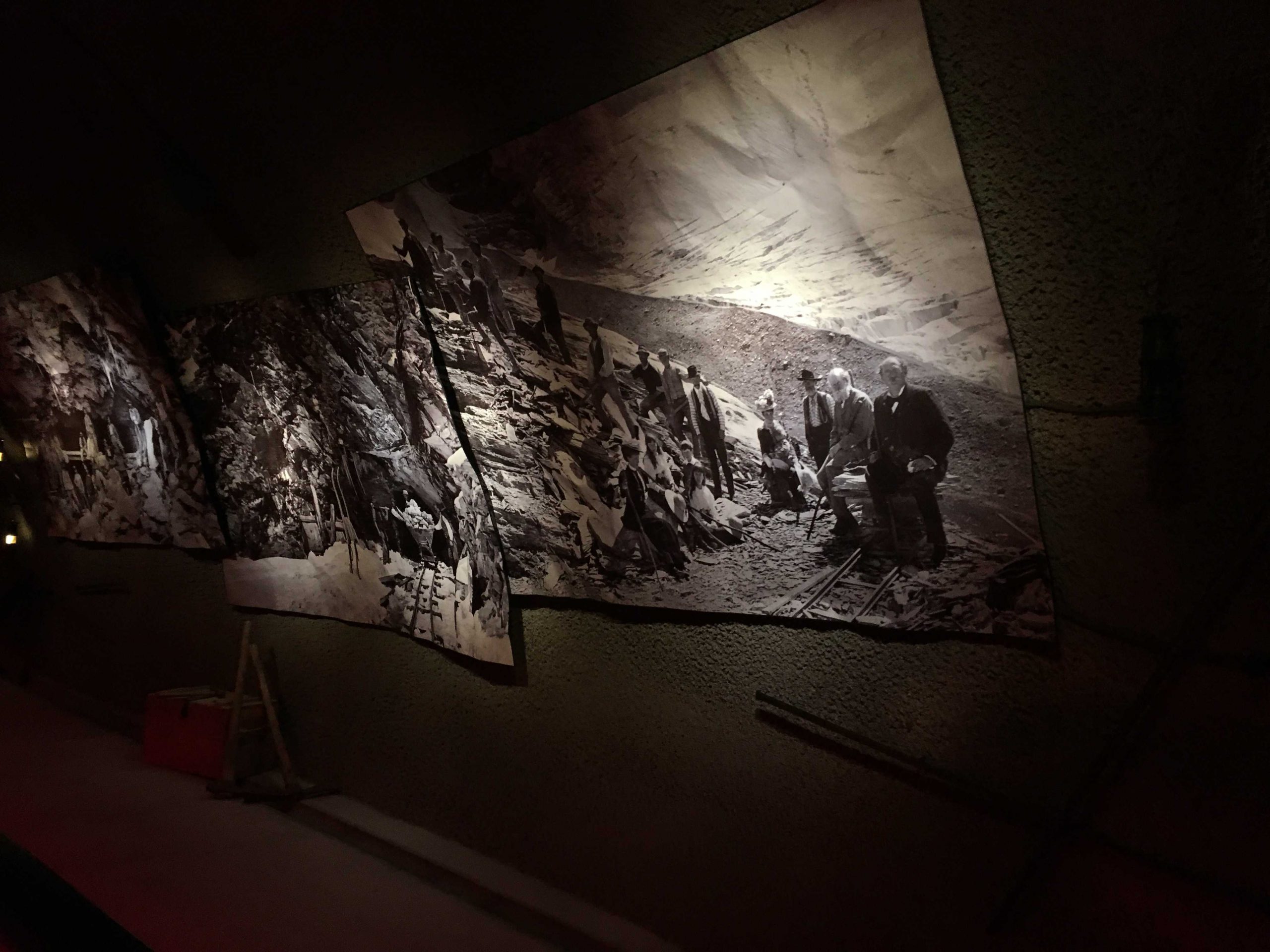 At the end was #8 The Ice Palace. There was another revolving door, to keep the cold in, but it was large enough that my stroller fit – thank you pivoting front wheel. A set of stairs let to the ice palace itself, which was solid ice top to bottom. Shoes with picks or walking sticks with picks were not allowed. Hubby took a look around and decided it was safe enough to bring the stroller down. A mother that was wearing her baby decided she didn't want to risk it, just in case she fell. There are hand rails everywhere for those not too strong on their feet.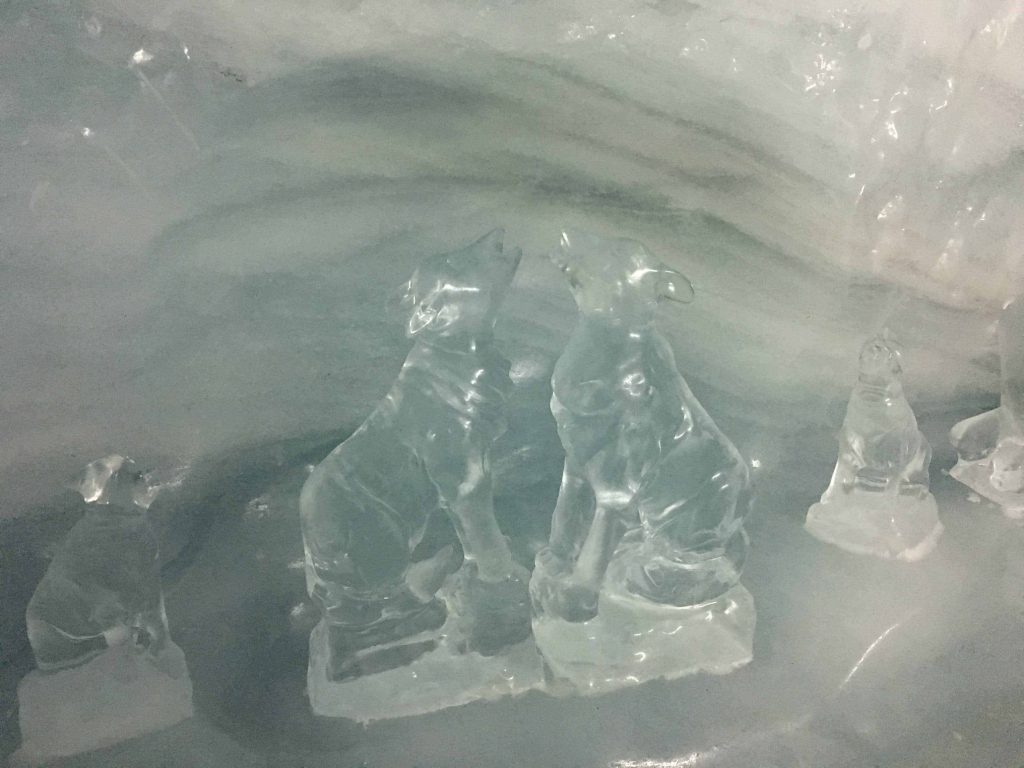 Again, we have the option to walk outside and check out #9 the Plateau but we still weren't allowed out of the complex. Down to the gift shop and Lindt Chocolate heaven it is then. From here, we did shopping, had lunch and went back down. Hubby wanted another chance to look outside so I grabbed another tea and waited patiently while the boys went back out to the platform for another look. The storm was calming down and they were able to see a little more in front of them. A bird made an appearance, which impressed a lot of the other tourists. I, on the other hand, did more shopping.
All done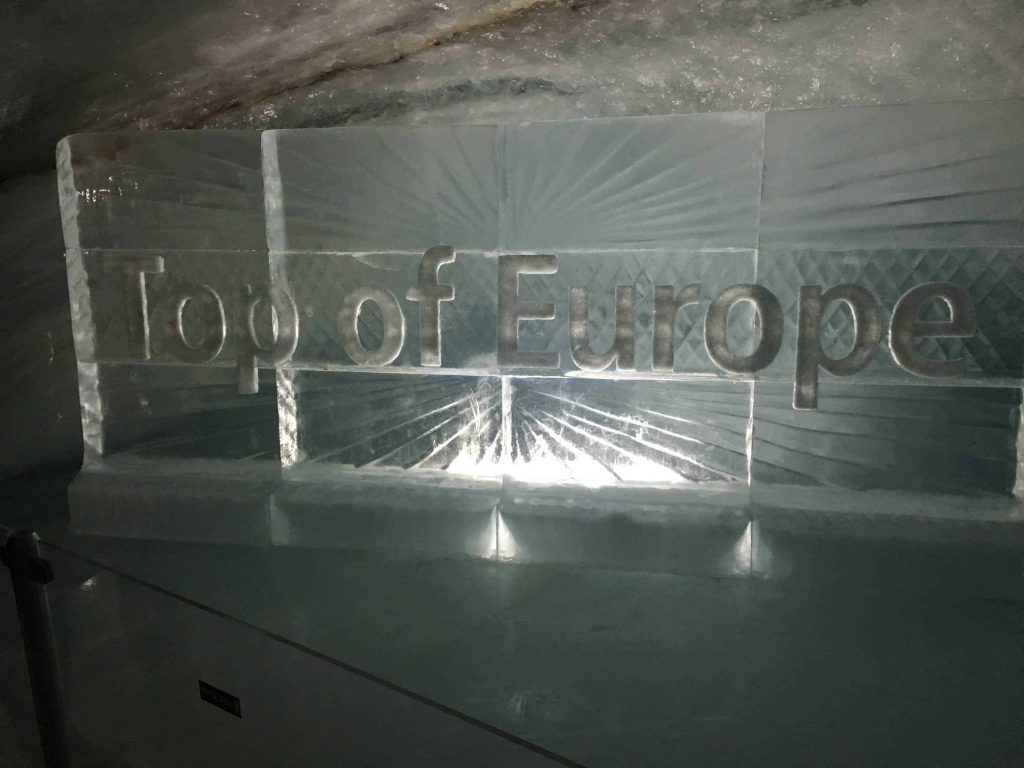 The kids, and hubby, have a habit of picking ugly souvenirs and demanding they be on display in the house. I know what they want, so I picked it all. They seemed happy with my choices and were none the wiser as to the other options in the shop. Done and Done.
Check out Getting to Jungfraujoch to answer any lingering questions about ticket sales, train times, food options and more.
Your Thoughts...
Please share your thoughts in the comments or reach out on social media...We would love to hear from you.
You May Also Like…