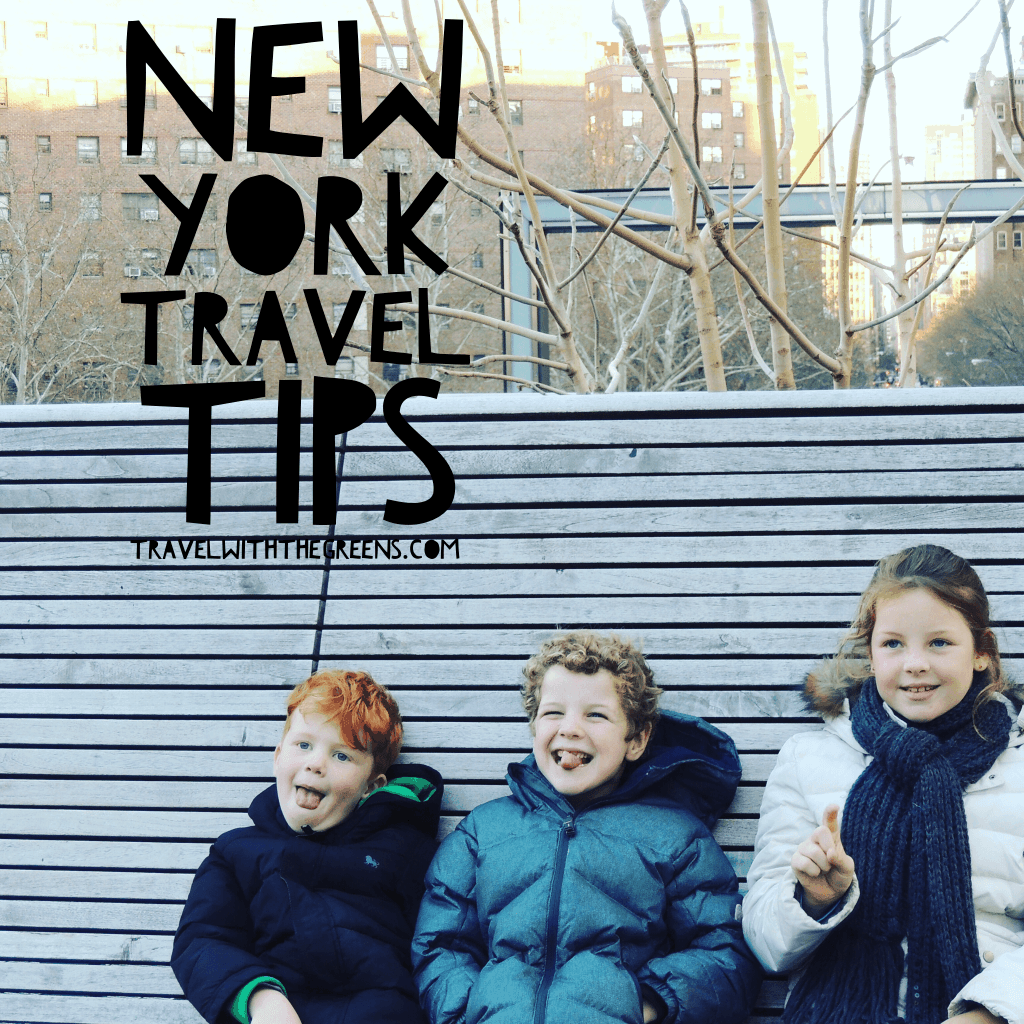 While completing all those cliché must do tourists' checklist items, we also tried to add a few other highlights to our NYC list.
The Big Apple
– written by Travel with the Greens
---
There are the cliché must do tourists' checklist items such as Empire State Building, Times Square and watching a Broadway show. While completing all those MUSTs we also tried to add a few other highlights to our NYC list.
1. Statue of Liberty for free
Our time frame was tight so we didn't want to lose valuable time going over to Liberty Island instead we caught the FREE boat over to Staten Island. The view from the back of the boat over to Statue of Liberty is amazing. We timed our boat ride with the sun setting over NYC. It was breathtaking. Once on Staten Island we then reboarded the boat and returned to the City.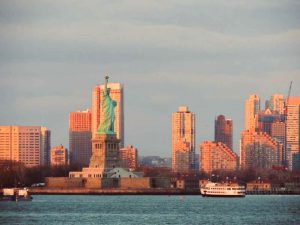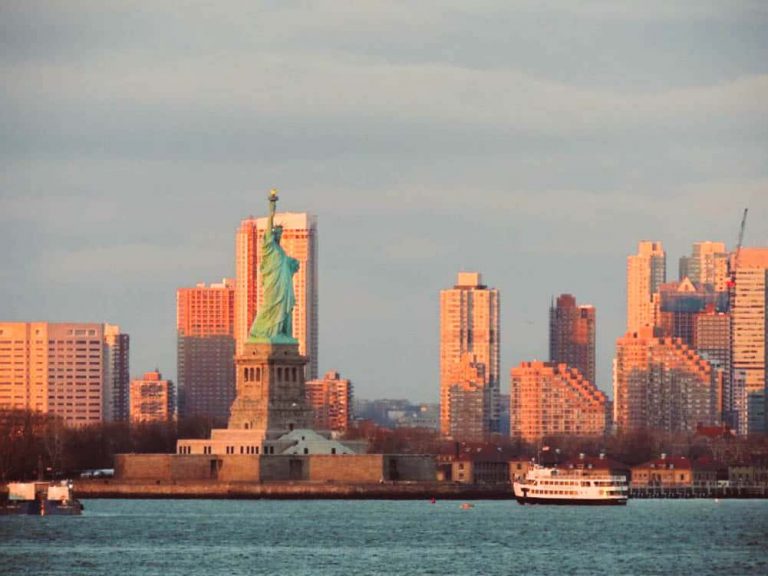 2. Brooklyn Bridge
Using the Subway we headed to the closest station to the Brooklyn Bridge (there are a few options depending on which line you are on). Such an authentic NYC experience and on the other side of the Brooklyn Bridge is Jane's Carousel which was built in the 1920's and has been restored.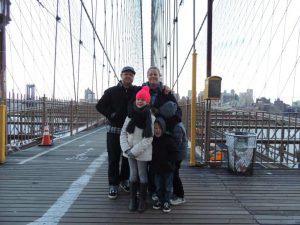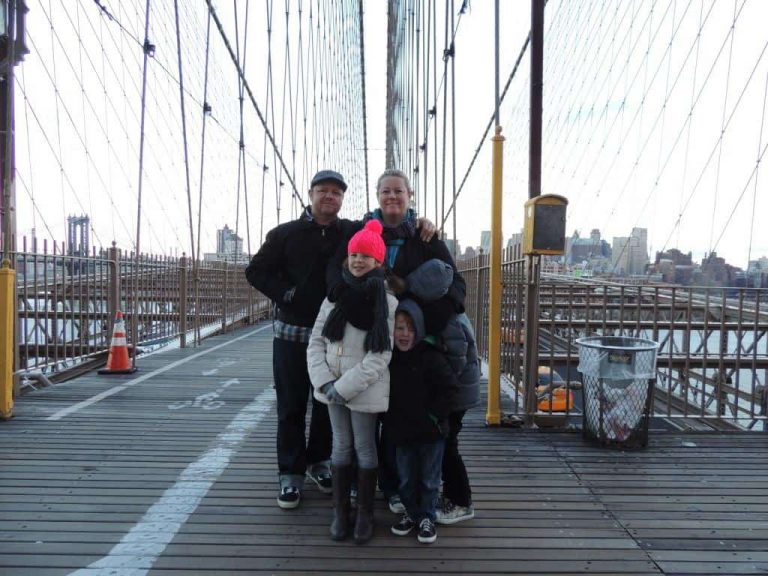 3. Central Park Playground
Family travel always means gravitating towards playgrounds they are like magnets to our kids. How cool to say you have pushed your kids on the swings in Central Park New York City.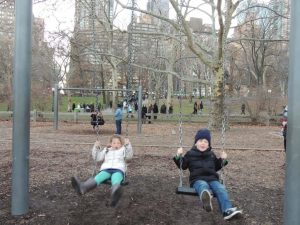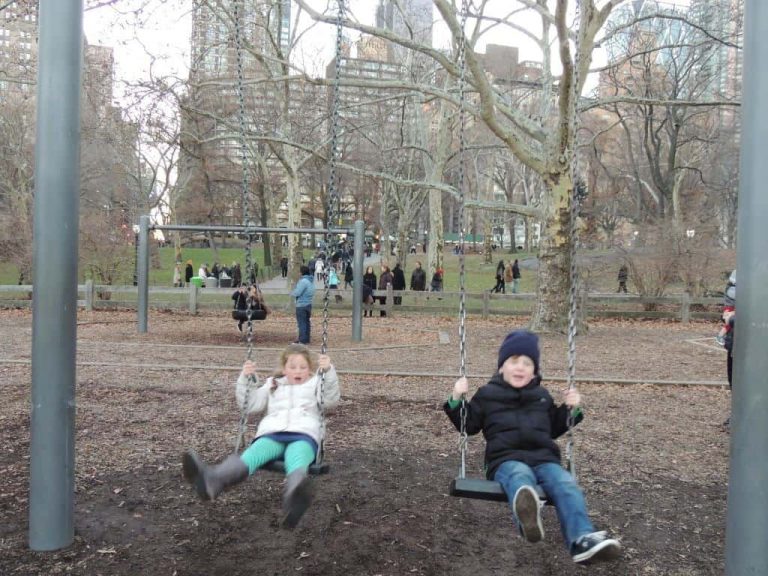 4. Natural History Museum
Before our holidays we always try to watch movies that are related to where we are headed. The movie 'Night at the Museum' quickly became a favourite with the kids. This made one of our must do's The American Natural History Museum. There is a brochure you can pick up in the foyer that lists the displays to head to to experience the movie. HINT: this is an expensive museum but the price is only a suggestion. It is very legit to tell the cashier how much you wish to pay. I donated $2 for each ticket, so $10 covered our family. We spent 2 hours in this museum then headed on elsewhere. NB. Shake Shack is nearby, this is a foodie must.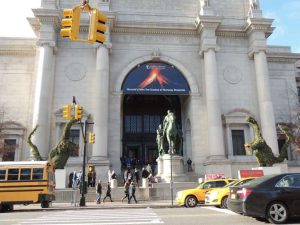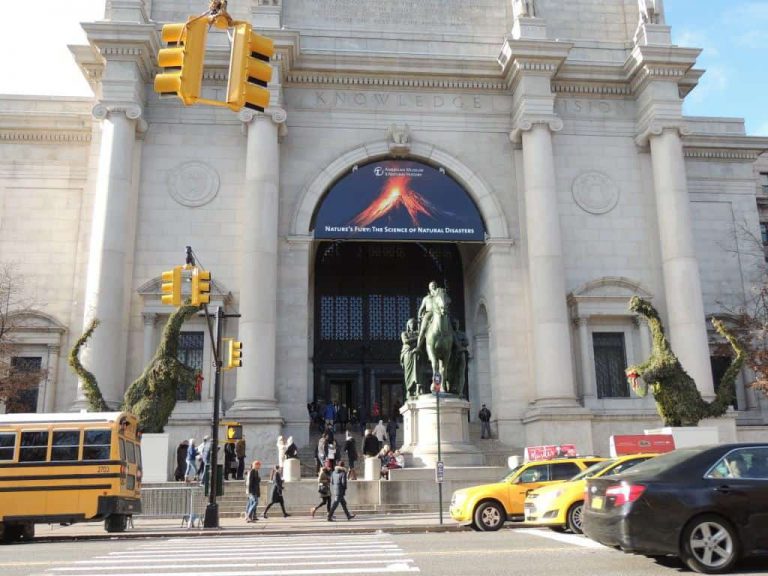 5. The Highline
Built on an old train track is this new green space in NYC. The kids had a ball being able to walk freely without traffic and to explore the space. Lots of viewing platforms and exits along the way.
Accommodations
New York City is super expensive and hotel rooms were not going to be an option for us and I much prefer private apartments for their space, vibe and kitchen.  You can get a real feel for a city if you are living like a local.  For NEW YORK CITY my list of requirements were: a bed for everyone (not on a pull out sofa), kitchen, not too many flights of stairs, quiet area (not above a pub/bar) and within 5min walk of a subway station.  Well, it took a while but I found this place.  New York City has changed the laws on renting places for a short stay (less than 30days) this hasn't seemed to stop all the VRBO or Airbnb places operating.  We paid a very small deposit and the rest in cash on arrival which may be the way the landlords are getting around the situation, no paper trail.  The apartment was absolutely perfect and I would stay there again in a flash.
Transport
The Subway system is amazing, safe and so convenient. We did a lot of walking and loved seeing the city that way but the trains were efficient and we used them many times to get from one side of the city to the other. We had a metro card that we added money to and then swiped this each trip.
---
Travel with the Greens is an Aussie family with a passion for the United States. They have travelled extensively through many parts of the USA and tried to squeeze in as many experiences as possible. Follow their adventures and hopefully, you will catch the American travel bug and enjoy it as much as they do. Follow them on Instagram and Facebook for our travel tips, tricks and tales.