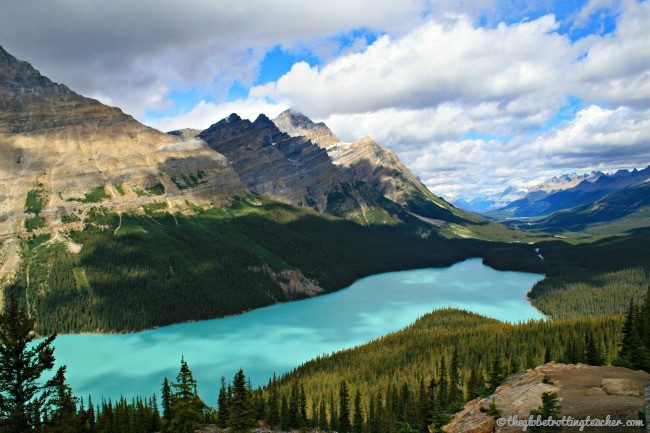 Rocky's, Banff and Jasper! The Rocky Mountains in Canada stand strong and sparkle with their snow-capped peaks.
Rocky's, Banff and Jasper!
The Rocky Mountains in Canada stand strong and sparkle with their snow-capped peaks. The mountains, along with glacier-fed, turquoise lakes and evergreen alpine forests, compete for your senses while swiftly stealing your heart. My trip to the Canadian Rockies was sudden, and without the usual time I spend researching a new destination, I was astonished at the pristine natural beauty surrounding me.
This post may contain affiliate links.
To which I earn a small commission, at zero cost to you!
Find more info in our
Privacy Policy
.
How long to spend at the Canadian Rockies?
It's difficult to state a perfect length of time for a trip to the Canadian Rockies. It all depends on what you like to do. If you're hoping to take in the sights and casually enjoy the National Parks, you should be comfortable spending 7-8 days. If you're more active and adventurous, you'll want to plan at least a week, paying careful attention to the time needed to do the hikes and activities on your must-do list.
Getting to the Rockies
Plan to fly into Calgary International Airport. You'll need to rent a car to get from the airport to Banff, the launching off point for exploring the area. A car is also necessary to travel in the region. The drive from Calgary to Banff is an hour and half, mostly along the Trans Canada Highway heading west. The drive is straightforward. If you're comfortable driving day or night, plan to drive off directly from the airport.
Banff
The town of Banff sits within Banff National Park. The main street is lined with hotels, shops, and restaurants. It is clean, chic, and pedestrian-friendly. If you prefer a cozy bed to camping out, Banff's your town. An alternative and somewhat more budget-friendly option is the nearby town of Canmore.
Spend at least 3 days in Banff and the surrounding areas to visit the top spots.
Head into Banff National Park proper. Gorgeous Lake Minnewanka awaits. Take the boat ride on the lake to get a sense of its size and learn more about the lake's history. Drive the Lake Minnewanka Scenic Drive. Stop at the pull-off points to take photos. Just try to put your camera down! Better yet, just wear it around your neck until you fly home! Johnson Lake and Two Jacks Lake are popular spots along the scenic drive that offer areas to picnic, relax and gaze at the scenery, as well as hike.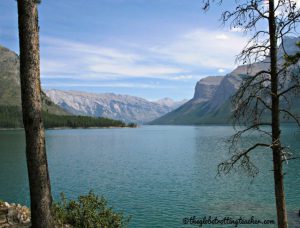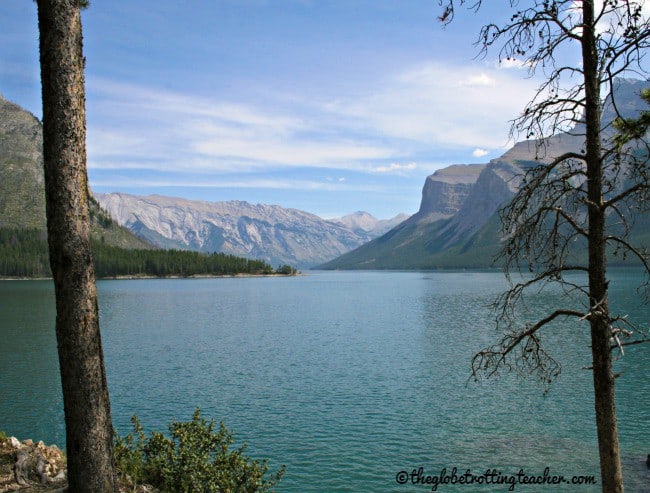 Wildlife Spotting
Do some wildlife spotting! Banff National Park boasts hundreds of species living within its borders. Bighorn Sheep are plentiful and a common sight in the Lake Minnewanka area. The best times to spot wildlife are during the first hours of daylight and just before dusk. Always follow any warnings posted about Bear activity. Remember you are in their territory, not the other way around.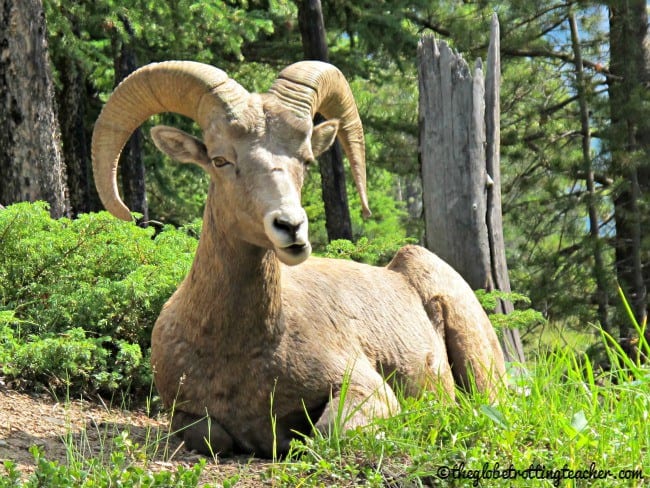 Ride Banff's gondola up to the top of Sulphur Mountain for sweeping views of the mountains, town, and National Park. The ticket is pricey but worth it when you see the 360 degree mountain views!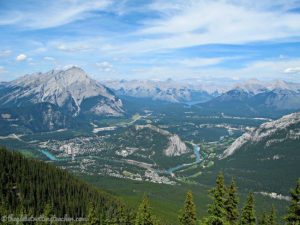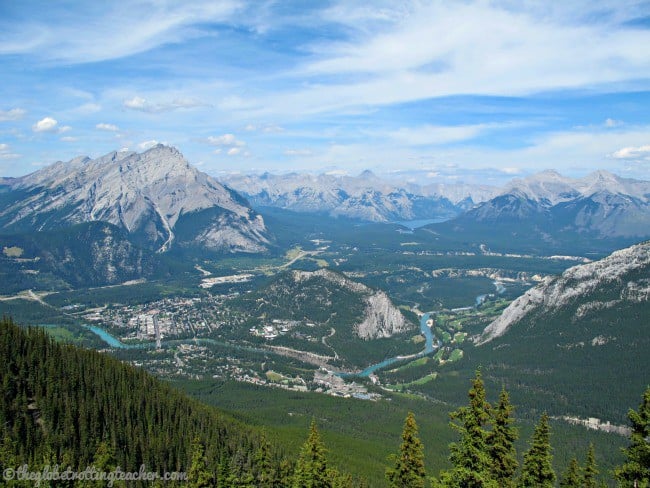 Drive along the Bow River Parkway, stopping at the scenic pull-offs. Hike into Johnston Canyon and to see its lower and upper waterfalls. The Bow River Parkway offers plenty of opportunities to spot wildlife, as well.
You'll want to dedicate 1 of your 3 days in Banff to the Lake Louise area. Again, use the Bow River Parkway to reach Lake Louise village and then follow all signs to the lake. The turquoise waters of Lake Louise shimmer from the sun's rays. Hike up to the tea house or walk the loop around the lake. Canoe or relax from the terrace at Fairmont Lake Louise as you have a bite to eat. Horseback riding tours can also be booked.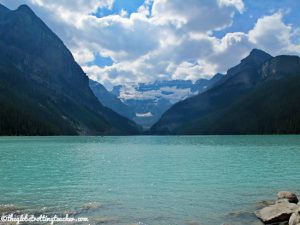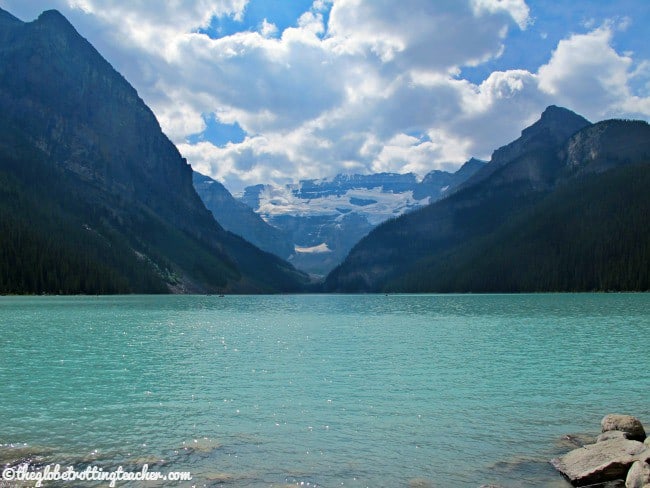 Before returning to Banff, absolutely don't miss Moraine Lake. Perhaps the most brilliant turquoise of the 3 lakes mentioned so far. Hiking trails begin directly off the lake. Bears are active in the Lake Louise area so pay attention to hiking trail closures. Also, have your camera ready just in case you spot a grizzly or black bear from the safety of your car!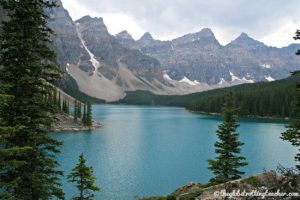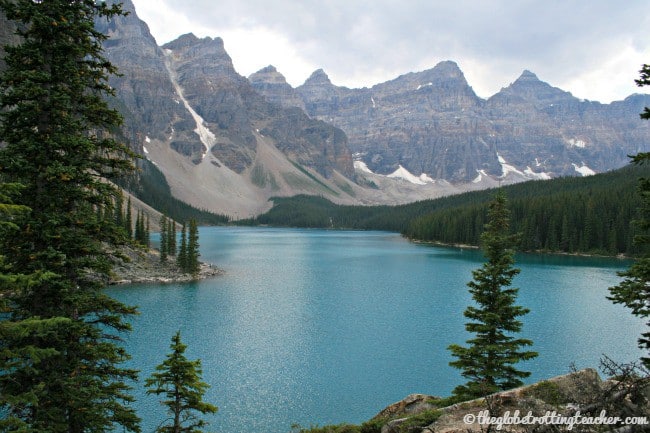 Before moving on from Banff National Park, save a few hours to stroll along Banff's streets. Shop, have dinner and treat yourself to an ice cream. If your hotel is in downtown Banff, leave your car parked at your hotel. Parking is scarce and Banff is best explored by foot.
Jasper
This top North American scenic drive connects Banff National Park with Jasper National Park to the northwest. Quite frankly, the Icefields Parkway is stunning! Mountains, glaciers, and lakes abound. You'll be pulling off the road every few minutes to take photos and take in the sweeping landscapes. Peyto Lake, hiking the Parker Ridge Trail, the Saskatchewan River Crossing, visiting the Athabasca Glacier, and seeing the Athabasca Falls should be at the top of your Icefields Parkway list of musts!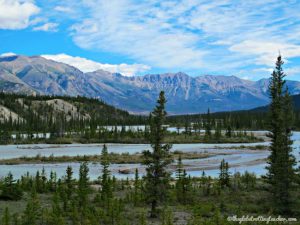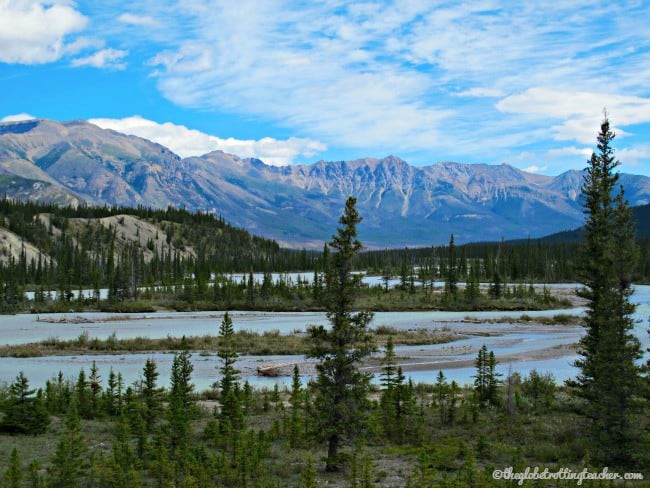 Don't rush the Icefields Parkway and do continue on to Jasper National Park. The Glacier View Inn is across from the Athabasca Glacier. It's a perfect stopping point for one night, allowing you to take your time and not feel hurried to get back to Banff or arrive in Jasper. Campgrounds are also available but definitely book ahead during the summer months. If you choose to stay at the Inn, take sandwiches with you from Banff. Food options at the Inn are limited and on the expensive side. Also, make sure to have a full tank of gas before leaving the Lake Louise area to enter the Icefields Parkway. There is only 1 gas station along the route.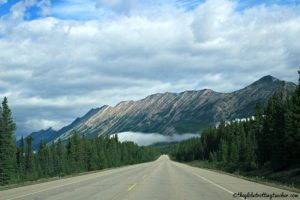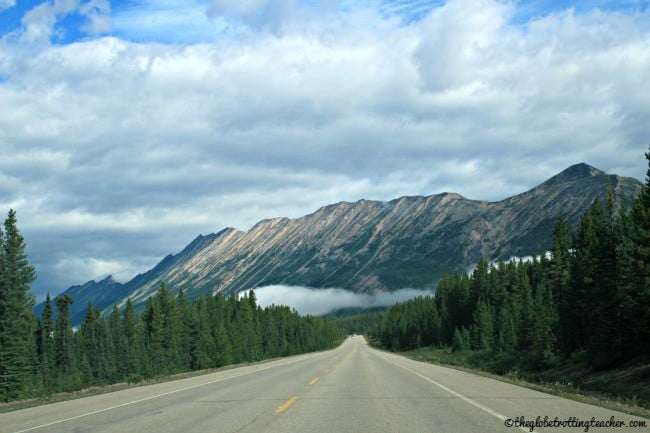 Spend at least the next 2 days in Jasper National Park. Like Banff, Jasper is a town located within the National Park. Jasper feels rugged and less polished than Banff. Elk roam freely around the town. Huge freight trains pull through town on their way to the Pacific freighters awaiting their cargo. Wilderness abounds in every direction, ready to swallow the tiny town at any moment.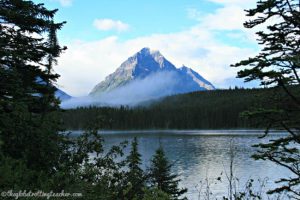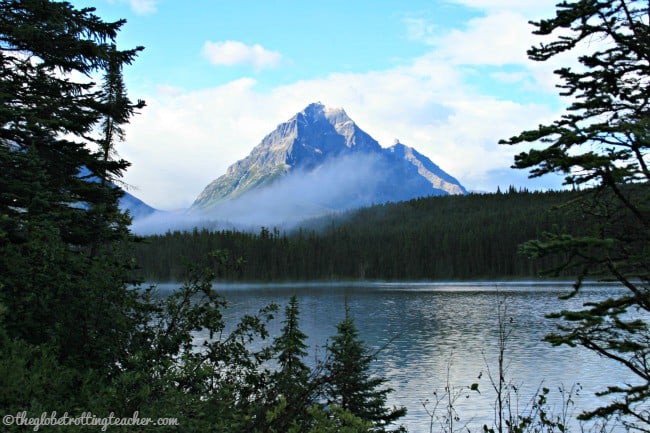 Jasper's wildlife is much more visible than Banff's. Take a wildlife tour with an expert to learn more about the animals and capture sightings with your camera. While in Jasper, make time to hike, bike, cycle, boat, climb, and stargaze. Jasper is a dark sky preserve with some of the best stargazing in the area. Maligne Lake deserves some of your time, as does the hike to see Mount Edith Cavell up close. Do take time to relax and enjoy the peace and slower pace of life in Jasper.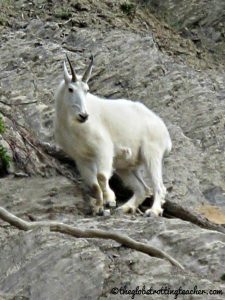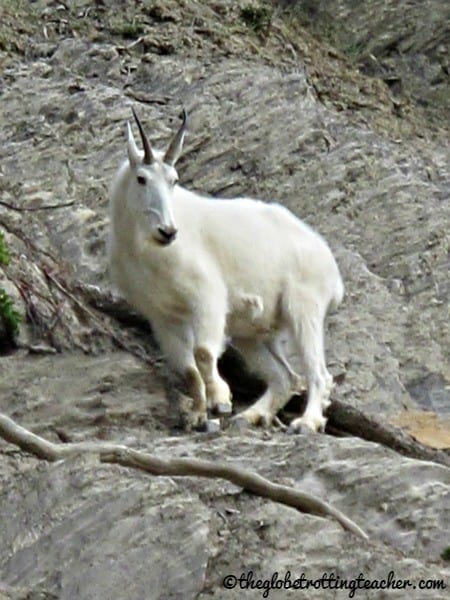 From Jasper back to Calgary, expect a 5-hour drive. If you begin in the morning, you can make it to Banff for a quick bite and continue on to catch a late afternoon or evening flight from Calgary. Remember to gas up in Jasper before heading back. Even though your trip is coming to end, relish in the fact you have experienced one of Canada's, and even North America's, most beautiful and iconic places.

Your Thoughts...
Please share your thoughts in the comments or reach out on social media...We would love to hear from you.
You May Also Like…
Parliament Hill, Ottawa, Canada
Adventures With Kids In Beautiful British Columbia
Exploring Toronto, Canada's Casa Loma with kids