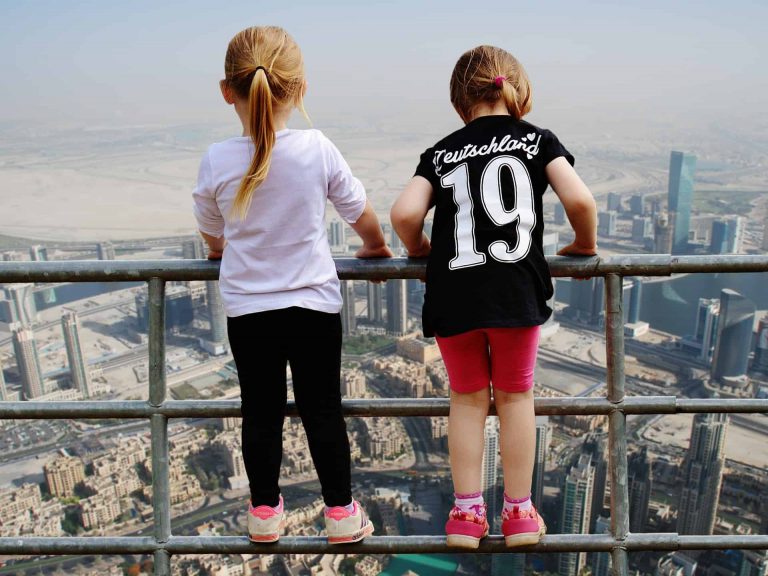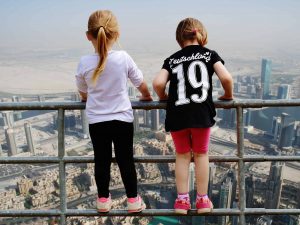 Dubai has transformed into one of the most family-friendly holiday destinations in the last decade. Several places in Dubai are brimming with activity zones for kids; Adventure parks, water parks, indoor play areas, gaming zones, and much more. These are just some of the areas that have seen tremendous growth in the last decade or so. 'Family friendly' is the new strategy for Dubai as a city to attract holiday goers. Many places are open to family fun in the summer, some may be a little heavy on the pocket, and some offer unbelievable deals. We have listed some of the best places in Dubai to cool off your heels and relax.
– Shivam Khandelwal from Dhow Cruise in Dubai
Water Parks – Beat the heat
Water parks are a hot favourite in the hot summer season. Some of the popular ones are Aquaventure and Wild Wadi. Admission to Aquaventure and Wild Wadi feature in holiday budgets combo package across several hotels in Dubai. Aquaventure, spread across 40 acres, boasts of an incredible variety of rides and slides that includes the 100ft-high Ziggurat along with the recently opened Tower of Poseidon zip-line circuit. Atlantis the Palm has the most spectacular range of activities for kids, besides the Aquaventure, leading into The Lost chambers that has more than 65,000 aquatic creatures permitting visitors to feed fishes. On the other hand, Wild Wadi has 30 rides, including Flow Rider surf simulators and Jumeirah Sceirah fast rides located near the Jumeirah Beach Hotel, and Burj Al Arab, operated by Jumeirah International.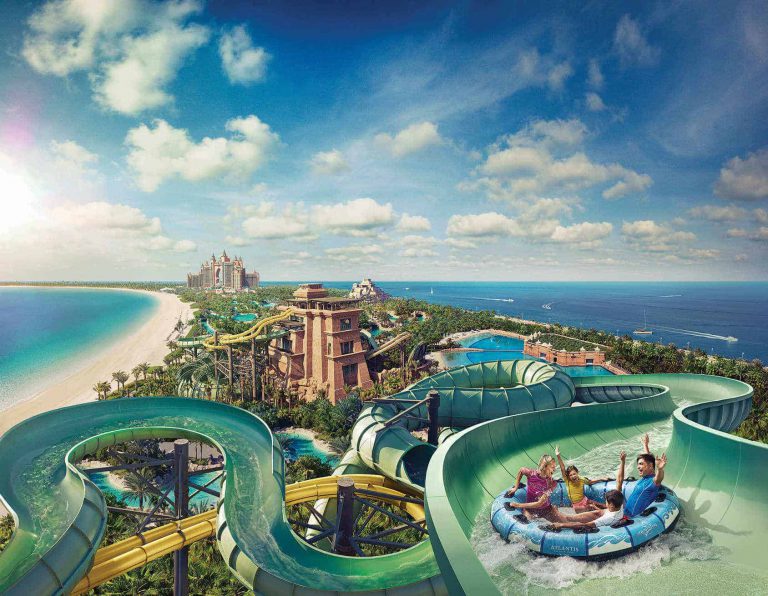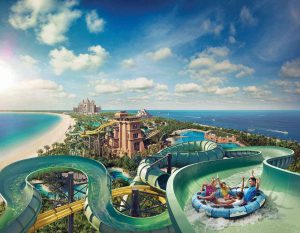 The Legoland Water Park
This Park features more than 40 fantastic rides, several attractions for family, and interactive play areas for kids. If your kids love LEGOS, they will surely enjoy this park featuring a giant Legos. A lego version of the iconic Burj Khalifa, where you can witness the gorgeous Dubai skyline. Open to both adults and kids, parents can inspire their kids with the magic of Legos; this will be the perfect gift for your little ones next Christmas.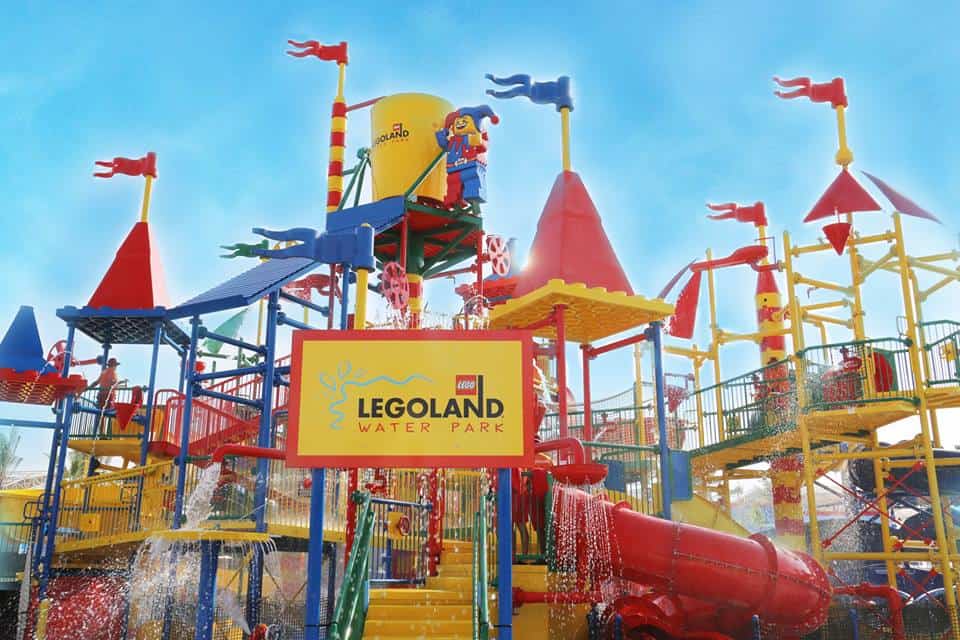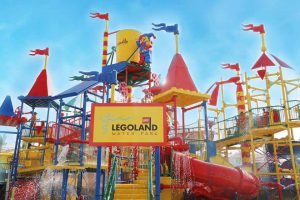 World-class Malls – A complete family destination
The Dubai Mall houses an indoor aquarium featuring several exotic sea creatures. It offers an excellent opportunity to walk through the glass tunnel with giant sharks, sea turtles, and other marine life swimming in your neighborhood. Once in a lifetime experience for all kinds of visitors and tourists. The Sega Republic at the mall is a computer-game theme park with more than 170 rides and games. There are several world-class malls in Dubai offering a classic experience like never before. Be it shopping or a family holiday, the malls in Dubai are equipped with everything you would ever need.
Ski Dubai
This famous attraction has been around for a while at the Mall of the Emirates. They have a quite a few fun things to experience like the snow bullet, ski slope, snowboarding, and chairlift, Avalanche Café for some hot chocolate, the ski school, and a close encounter with the snow residing penguins. It's a great way to cool down in the sweltering heat for the entire family.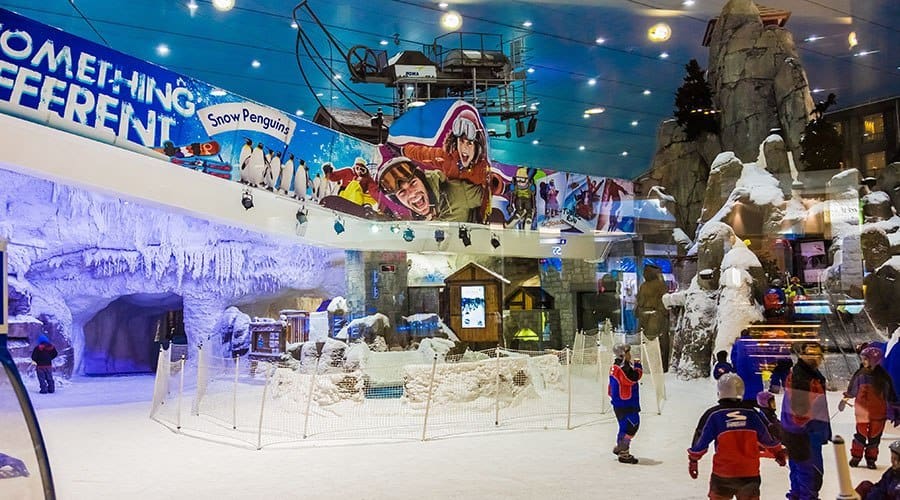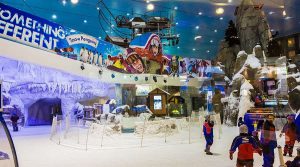 The Theme Parks – An entertainment powerhouse
The Kid Zania at Dubai Mall is a great way to put your kid's exploration and creative skills to test. A Miniature version of the professional world where kids get to choose their profession and enact their roles. From doctors to construction workers or chefs to engineers & so on, giving their parents a break for a few hours to aimlessly stroll around.
IMG Worlds of Adventure
An Extravagant Marvel theme park, currently the biggest one in the World, is placed near the Global Village (A must-visit entertainment hub during the shopping festival). Explore the four themed zones named IMG boulevard, Zones Marvel, Cartoon Network, and the Lost Valley.  Spread lavishly over 1.5 million square feet and temperature-controlled, it takes an entire day to explore every corner of the park. The food court is somewhat pricey and outside food is not allowed so make sure you are prepared to shell out a little more for food. Some of must-try rides and attractions include The Haunted Hotel for the strong headed ones only; Ben 10 Hero time with a 10 min 5D cinema experience; Mojo Jojo's Robot Rampage the Powerpuff girls inspired ride loops and spins; Predator a rollercoaster through the dinosaur valleys with a 90 degree drop, Velociraptor Rollercoaster 0-100km in 2.5 seconds with a T-Rex chasing after you, etc.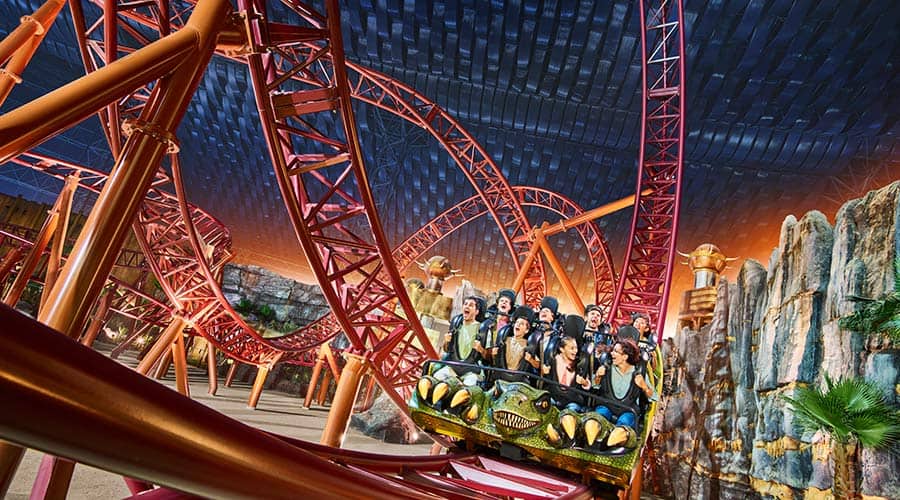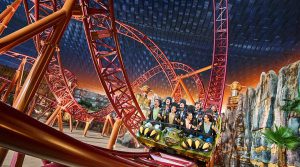 Green Planet the indoor Bio-dome
A replica of the Tropical forest that attracts visitors with the incredible beauty of the tropical forest. The Bio-dome boasts plenty of the flora and fauna inhabiting the tropical forest. The beauty of this site lies in its enclosed ecosystem. The most massive indoor and life-sustaining model ever created by man in the world. More than 3,000 plants and animals inhabit the Green Planet. Unique to this recreation is the educational centre adapted to raise awareness of how incredible nature is and how important it is to maintain the balance in ecosystems. Definitely an excellent way to educate the entire family about the consequences of upsetting the natural balance of our planet.
Bounce
The latest addition to Dubai's fun-filled adventure site list. The centre is a vast indoor fun place embedded with trampolines all across from wall to wall, ensured safe to bounce around with extra padding. Indulge in games like dodgeball, slam dunk, free jump and the big bag. Parents have a dedicated zone to sit back and relax while kids take their time to explore the place.
Modhesh World
Modhesh is the summer mascot of Dubai. World trade centre hosts a family-centric event called the Modhesh World with loads of entertainment, games and rides, educational activities to keep the little ones busy. This event stretches across eight weeks to allow residents and summer visitors to enjoy new experiences every year. One of the key highlight of Dubai Summer Surprises. You can leave your little ones in the monitored enclosure and explore the rest of the site with your older kids and friends. The venues also feature many dining outlets and food trucks serving a variety of cuisines and have dedicated lounges for families to relax.
Dubai has its ways of entertaining visitors and residents through the winters & also excels at embracing its summers and have myriad of options to enjoy their time otherwise. Families can engage in fun-filled, educational and entertaining activities any time of the year with plenty to see and plenty to do.
Dhow Cruise Dubai Dinner with Family
Dubai is amongst one of the best places to visit as your holiday destination. After visiting different fabulous places in Dubai, one could hardly resist going to Dhow cruise marina dinner with your family. If you have never had the experience of Dhow cruise creek dinner and your gut feeling is that it's just a floating restaurant, it is for sure you are on the wrong track.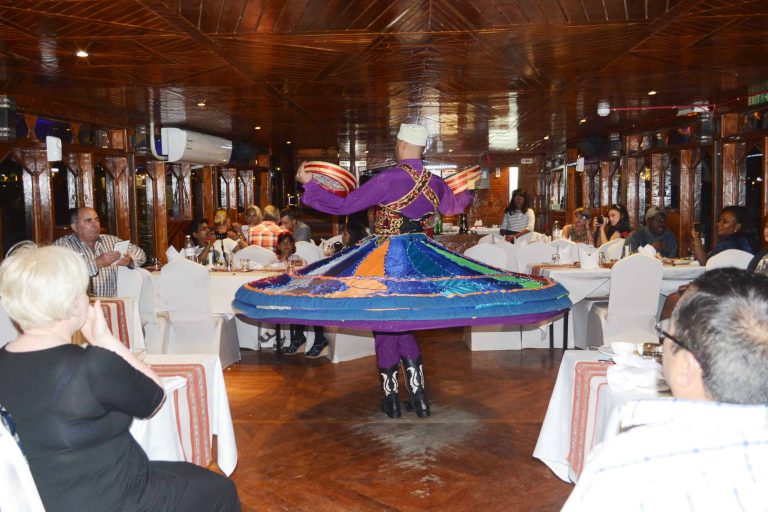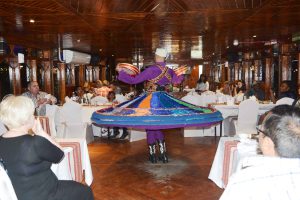 Dinner at Dhow Cruise Marina is not just a casual dinner which you will be provided at any other restaurant. It would be an evening that you will remember throughout your life. As you enter a traditional wooden Arabian boat, you could see the beauty of Arabian culture. At Dhow Cruise creek dinner you can not only enjoy the delicious food of international standard but also music, belly dancing and a great view of Dubai.
Your Thoughts...
Please share your thoughts in the comments or reach out on social media...We would love to hear from you.
You May Also Like:
How To Keep Kids Safe on Vacation
How To Find Cheap Accommodations For Families
Best Packing Tips More Organized + Less Stressed
Opportunity Cost; The Hidden Costs of Budget Travel