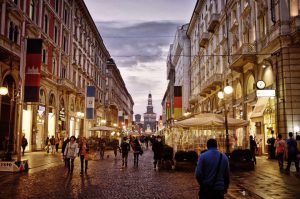 Milan is one of the most famous tourist attractions while you are traveling to Italy. It is the most populated and metropolitan location which is well known for the business bustle, banking, and fashion. This city has some alluring sights which are must to visit once in a lifetime. Milan offers a lot of things to do here during your whole trip to Milan. Let us find a few of the top things to do in Milan.
– Martin from Yo! Innovation
This post may contain affiliate links.
To which I earn a small commission, at zero cost to you!
Find more info in our
Privacy Policy
.
City Survey from Duomo Roof
Duomo Roof is the center of attraction for the tourists of this city. This is the best place to explore in Milan city. You can observe the city very closely from the top in case you don't have plenty of time to stay in this city. Whenever you visit this beautiful business-centric city, don't forget to visit the rooftop of Duomo, a place where you can easily spend an hour to look at the city from a topmost position under the open sky.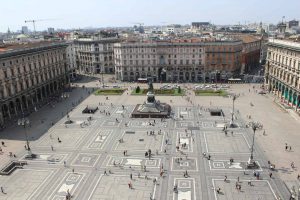 Explore Milan's Culture at Pinacoteca di Brera
This city is not only popular for business, but it's a place where you get to see few of the world's most amazing art museums. One of them is Pinacoteca di Brera. In this museum, you can see few of the most adorable and beautiful collection of Italian paintings. Also, after the tour of this beautiful museum, you can enjoy some window shopping and delicious food in the nearby restaurants.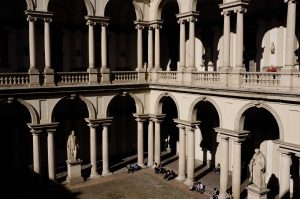 The Last Supper
Don't miss to visit the Milan's Santa Maria Delle Grazie Church to see Leonardo Da Vinci's most famous work "The Last Supper". This painting of Vinci's is very immense. It was once been destroy during World War 2. But thankfully, the painting has been restored. However, the painting is continuously decayed due to the skills used by Vinci.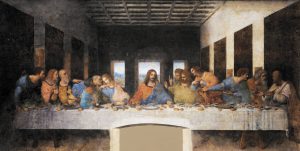 Taste the Delicious Street Food at Chinatown
Chinatown is a small but a significant place in Milan. The markets and the restaurants are well settled and famous among the visitors and tourists. The place is especially popular for its street food, which includes Steamed buns with vegetable dumpling, wine bar, and the must-have food gelato at Chateau Dufan. A visit to China town is fulfilling to your taste buds.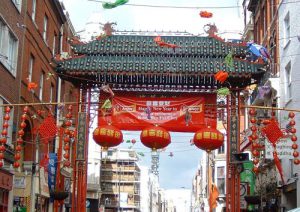 Bike Ride down the canals
If you are a bike lover and also are on the tour to Milan, then must go for an amazing bike ride. Just rent a bike and go out for a ride under the canals and most scenic routes of Milan on the Naviglio Della Martesana at the northeast center which passes by Meadows and farms and then reaches Gorgonzola, which is a famous place for its buttery soft Italian blue cheese.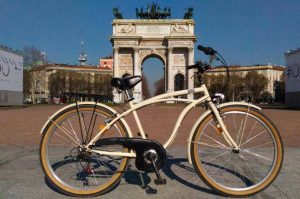 Check us out at Viator for bike tours and day trip suggestions.
Window shopping at Quadrilatero d' Oro
Along with a business-centric city, Milan is also known as the fashion capital of Italy. Without shopping at the streets of Milan your trip might feel incomplete. However, these fashionable brands are not so affordable. That's why window shopping is the best idea. You may comfortably go for a sidewalk in this street to elaborate the high rated brands such as Armani, Prada, Versace, D&G, Valentino, etc. These brands are difficult to find in other Countries.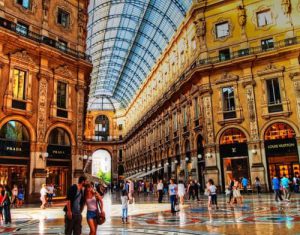 Your Thoughts...
Please share your thoughts in the comments or reach out on social media...We would love to hear from you.
You May Also Like
Top 10 Things To do in Rome with kids
How to Make Travel Affordable, as an Expat
Things to do in Florence with kids