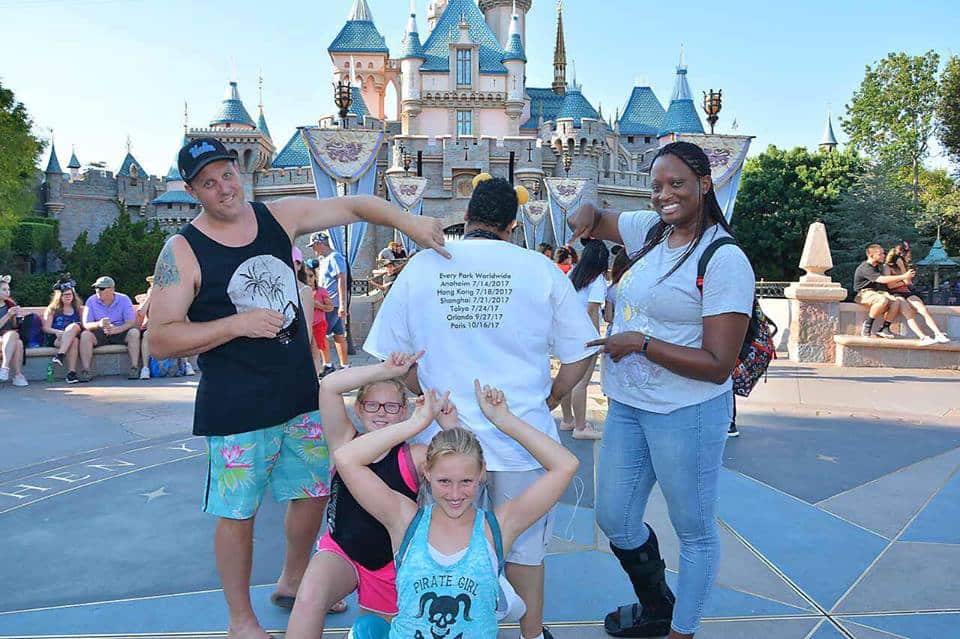 Haven't we all wanted to know, how to visit all 6 Disney Locations in one year? No, this isn't deja vu. I have found yet another Disney fan who is about to achieve the now seemingly possible task of visiting each Disney location in under 1 year.
I met Dee on Facebook, while talking to Natalie about her recent Disney victory, see here for that interview. While the end results may be the same, the two Disney Travelers have a very different story about planning and execution that I found to be inspiring.
Dee has been to most of the Disney locations on her own but a few choice words from her wife led her on the path to a life-long dream; complete her mission of visiting each Disney location. While the countdown is still on for Dee's dream vacation, she was able to answer a great number of questions from the parks she has visited in the past, as well as giving us a sneak peek into the itinerary of a lifetime.
When did you decide that you wanted to do all 6 locations in just 6 months?
I've always wanted to see every Disney Park worldwide. Last year after Shanghai opened up, I knew I wanted to see it and complete my mission. I was unable to go last year during its inaugural year and after my wife said she'd rather spend $5,000 on something other than a Disney cruise, the wheels were set in motion. We were already coming to California for the D23 Convention and after some quick research, I found that we could spend the money on a trip to Shanghai Disney Resorts and Tokyo Disney Resorts (my favorite parks). After doing more research, we figured why not do all three Asian parks, so we added a few days in Hong Kong. I'm a Pass-holder for Walt Disney World and my MIL decided she'd like to go to Paris. So I figured why not try to hit them all.
Check out Disneyland Paris Planning Guide for more information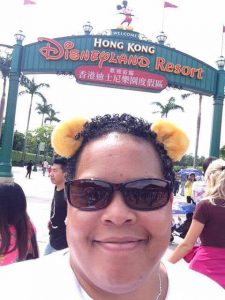 How are you able to afford it?
I am able to go and pay for my trips because I work like a mad woman. I have the ability to work a lot of overtime and side jobs which pay well. I also spend a good deal of time searching for great deals on travel sites. I try to coordinate travel and once there we use public transportation. I usually book an excursion or two that include food so that I'm not spending extra for that day.
The moral is- Research and budget.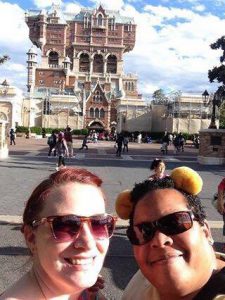 When did you start planning for this?
It really was/is a happy accident. I am from California but live in Ohio. We were planning on coming home and hanging with family and enjoying D23, then cruising. Once my wife said she'd rather we spend the money on a different vacation, the wheels of planning went into affect. Watching YouTube videos of Shanghai Disney Resorts didn't hurt in helping to convince her either.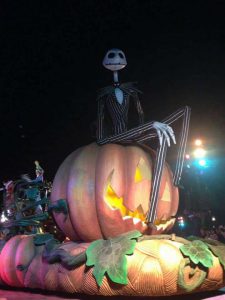 What makes each park different? What stood out to you the most?
I love the Disney feel and for the most part that magical feeling is found all over the world. Disneyland Paris has the best castle. Hong Kong Disneyland Park has the best Wild Train ride (the Grizzly Gulch ride so much better than BTMRR). Walt Disney World is awesome just because of the sheer size of it; Of the four parks there, Epcot is my favorite. Disney Land California will always be special because it was my first park. My happiest memories are of being there, with friends and on solo trips. Tokyo Disney Sea is my all time favorite park. I can't explain it other than to say it just feels the best. I love the uniqueness of that park. It's really fantastic!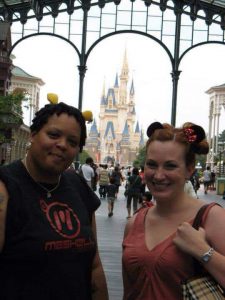 What advice would you give to someone following in your footsteps?
I think the issue most people have is the willingness to just do it. Getting to the Asian parks is daunting for some; 9+ hours on a plane from the west coast. The language barrier scares people, and it requires some research and time to plan it out. With as much effort as planning a trip to Orlando or Anaheim, you can plan and go to the Paris or the Asian parks.
Don't be turned off by a potential language barrier or long plane. If you don't want to spend hours on the internet, find a reputable travel agent and let them do the work for you. I've found that sites like Expedia are very helpful when trying to price trips from various locations and times of the year.
I literally spend hours scouring the Internet for information. I saved $300 and lots of hassle with embassies by finding out that we can get a 144-hour free travel visa for Shanghai, you just need a plane ticket leaving within that 144 hours to a destination outside of mainland China. I was stoked because it saves so much paperwork and money.

What were your impressions of each park?
I really do love Disney, so I don't think any gave me a negative impression.
Disneyland California – is the park Walt Disney built and walked through. I love this park because my childhood memories are here. My uncle started in the parks and would get us in free with handfuls of ticket booklets. Literally the best memories of growing up there. From first meetings with characters to Grad night to being an adult and taking a mid-day break at the Disney hotel for adult beverages then back into the parks for nighttime tides and fireworks. I enjoy DCA, World of Color, the Tower of Terror/Guardians ride, the Mad Tea Party, DJs, the cultural events held there and now Carsland. It's fun and Disney history!
Walt Disney World, I left CA at 27-28 years old. I had literally been going to Disneyland since I was a toddler. My first trip to World was in 1998. I couldn't believe the size of it. I loved it so much I went back again for another week (taking my then 13-year-old sister) and we had a blast. She is also a Disney Fanatic! I love living at Disney when visiting FL. That is what stands out the most. The parks are great but the resorts and CMs really make World something special. That's not a put down of Disneyland Cast Members, the difference is Disneyland is transient and World is immersive.
Tokyo Disney Resorts are wonderful. They are my favorites overall. I do have to confess that I have always enjoyed the Japanese Culture and having Disney there really solidifies my happiness. As I said earlier Tokyo Disney Sea is awesome, it's made up of several "lands" each completely different than the last. It's hard to put into words, it's one of those places you just have to go visit. TDL is also my favorite if for nothing else than their Winnie the Pooh ride and awesome parades. Must Do's!

Disneyland Paris feels different. It was beautiful but it doesn't feel magical. Don't get me wrong it's fun and that castle and space mountain 2 are very cool, as is Crush's coaster in Paris Studios. It just felt like a general amusement park. I'm hoping that it was due to our rushing through two parks in one day. I'll update you after we go back in October.
Hong Kong Disneyland Park; the mighty mini! HKDL is small, we went during Halloween and had a blast! I enjoyed the CMs, the rides, and the atmosphere. Other than feeling small I had no complaints. Do not miss the Grizzly Gulch train ride or Mystic Manor!
Looking forward to Shanghai Disney Resorts!
As far as cultures go, I never had an issue, I'm used to standing out in crowds. I tried to learn a little of the language of each country and had no issues other than being lost. For the most part, all signs, ticketing machines, and even menus were in English. That being said, we pretty much traveled during the Bush 2 and Obama years. This will be our first international trip with Trump as President and while you'd hope that it wouldn't matter, we know that it does.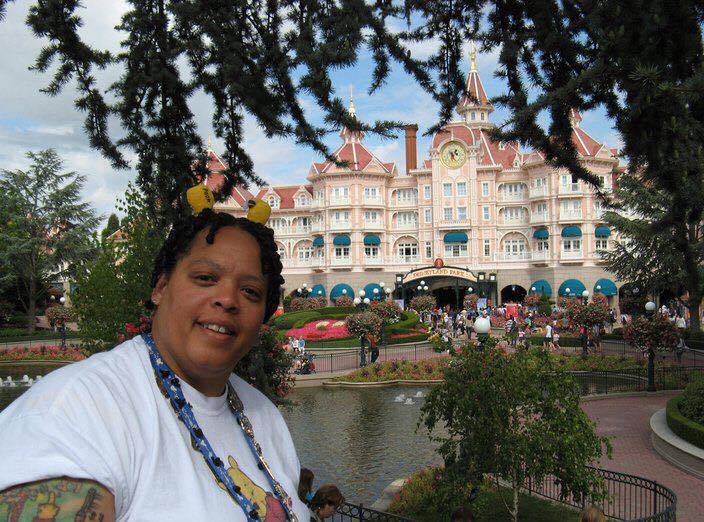 I'm an adventurous eater and found delicious options. I prefer sushi, noodles, roasted meats and rice so I was in heaven in China and Japan, we found tasty cafes in Europe and enjoyed curries and such there. Tokyo and Hong Kong had the best souvenirs they have such fun and interesting stuff that the American parks don't have, I believe that's because the Asians don't stigmatize toys and trinkets that bring happiness. It's not uncommon to see a salaryman in Japan with a charm on his cellphone. Items aren't overly age specific.
We've encountered very nice people everywhere. Some of the Asian CMs were very shy however smiles encourage people to open up. Outside of the parks, we found people to be very helpful. We were lost on numerous occasions and people stopped to help us not only with verbal directions but actually walking us to the correct subway area. People are people. We've been very lucky in our travels.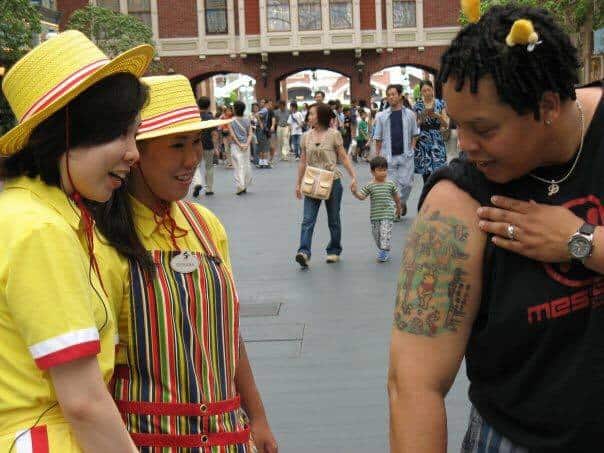 Which one is your favorite and Why?
My favorite parks overall are the Tokyo Parks. They are super clean, their parades are amazing, TDS is so unique and it feels awesome being there.
The Battle Plan
We land in California first, going to Disney Land, then two days later we land in Hong Kong going to Disney on day two. Four days later we land in Shanghai; on day two there we are going to Disney, and possibly day three as well. Two days later we land in Tokyo, we are planning a minimum of two days at the Disney parks. I'm going with family most of whom have never been to Asia so we are building a sightseeing day in Hong Kong and Shanghai. We will be in Tokyo for 8 days in total. All of this between Mid-July and early August.
In August or September will be back in Orlando for a few days in Walt Disney World, then come October, we will be in Paris for some visiting and Disneyland Paris.

6 Locations; 6 months. What a time to be alive.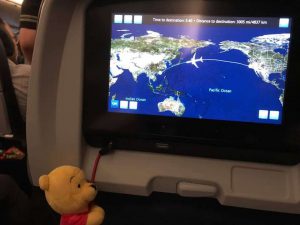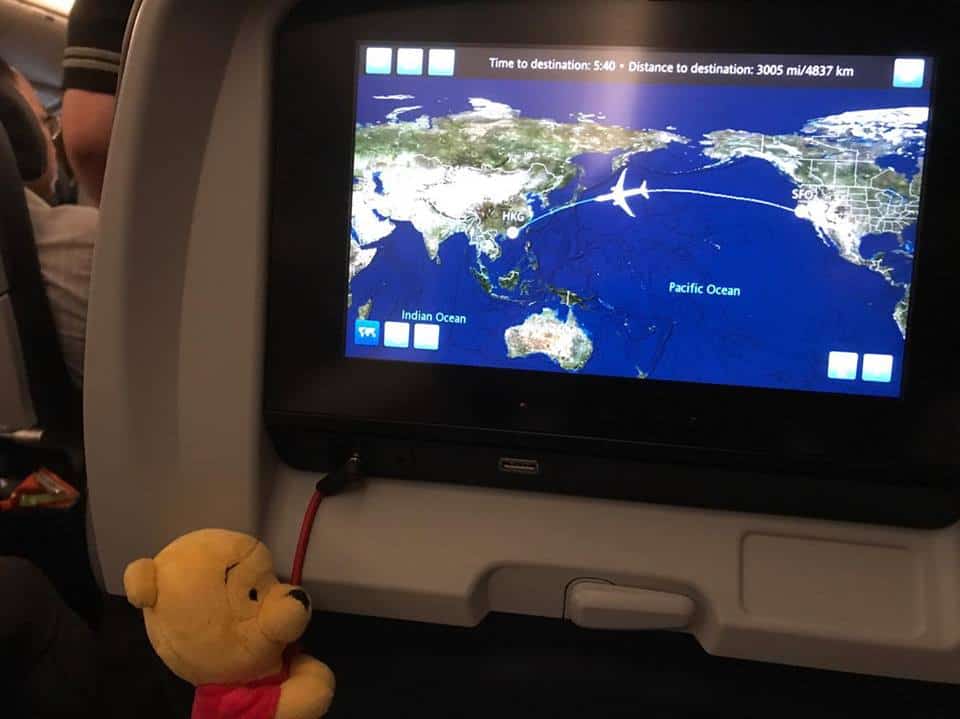 Where and How to Start Planning?
I used Expedia or Hotels.com to book the hotels and flights. I initially started with Expedia to determine which flights gave the better option. I knew I wasn't going to start in Shanghai since that's the middle.
Once I decided on Hong Kong I booked RT flight and one hotel on that site. In Ohio, my local grocery store offers discounts on gas if you purchase gift cards. Sadly, Expedia doesn't do gift cards but their sister site hotels.com does. I booked Shanghai, Tokyo and one night back in Hong Kong using gift cards which gave me about $6/gallon in free gas. I usually pay for all my American Disney trips and Disney cruises with gift cards to get the "fuel perks."
Going from Ohio to California, I had vouchers on Frontier Airlines (and I'm part of their Den Deals club) so going to LAX for two adults with 2 bags each was less than $400. Coming back to Ohio from Ontario(California) we booked a cheap one-way on Southwest and used gift cards (for fuel perks) coming back.
As far as flights between Hong Kong, Shanghai, and Tokyo, I searched one-way flights on Expedia, you can look up multi-city flights and I found one-way tickets from HKG to PVG to NRT to HKG for $465pp with insurance and taxes. That's the total for all 3 flights, confirmed tickets with confirmed seats. I don't travel on standby. The free travel visa for Shanghai is good for 144 hours. We knew we only needed 4 days there because you can only go to one city. So no Beijing or elsewhere. Our main focus again was checking off the Park so we are going for one maybe two days of local sightseeing before our 8 days in Japan. The two days at the Tokyo Disney Resorts are just to enjoy each park. We've been to Tokyo several times and always enjoy seeing something new.
We are staying off-site for the Asian trip and at my parents' home while in California, which is maybe 35 minutes away from Disneyland.
I've found that public transportation is very easy to use in Hong Kong and Tokyo, and is also cheaper than hotel-to-gate travel on a tour bus. For Walt Disney World, I always stay on site and we are planning on staying at Disney Hotels for our October trip to Disneyland Paris. I budget high at about $100 for transportation while in each country. Usually, the subways are very inexpensive. Because we haven't traveled outside of Tokyo by train, I have never had to buy a JR Pass.
I spend a good deal of time looking up trips on my own and comparing flight dates etc. I don't use a travel agent or package. We're budgeting about $750 per adult for park tickets and excursions. Then whatever each adult is comfortable with for meals and souvenirs. We try to include meals in excursions to cut food costs as well.
I use TripAdvisor for hotel and excursion reviews and have booked some amazing hotels. I don't stay in hostels and we don't stay in the Mandarin hotels; we usually stay in 3-4 star hotels.
Your Thoughts...
Please share your thoughts in the comments or reach out on social media...We would love to hear from you.