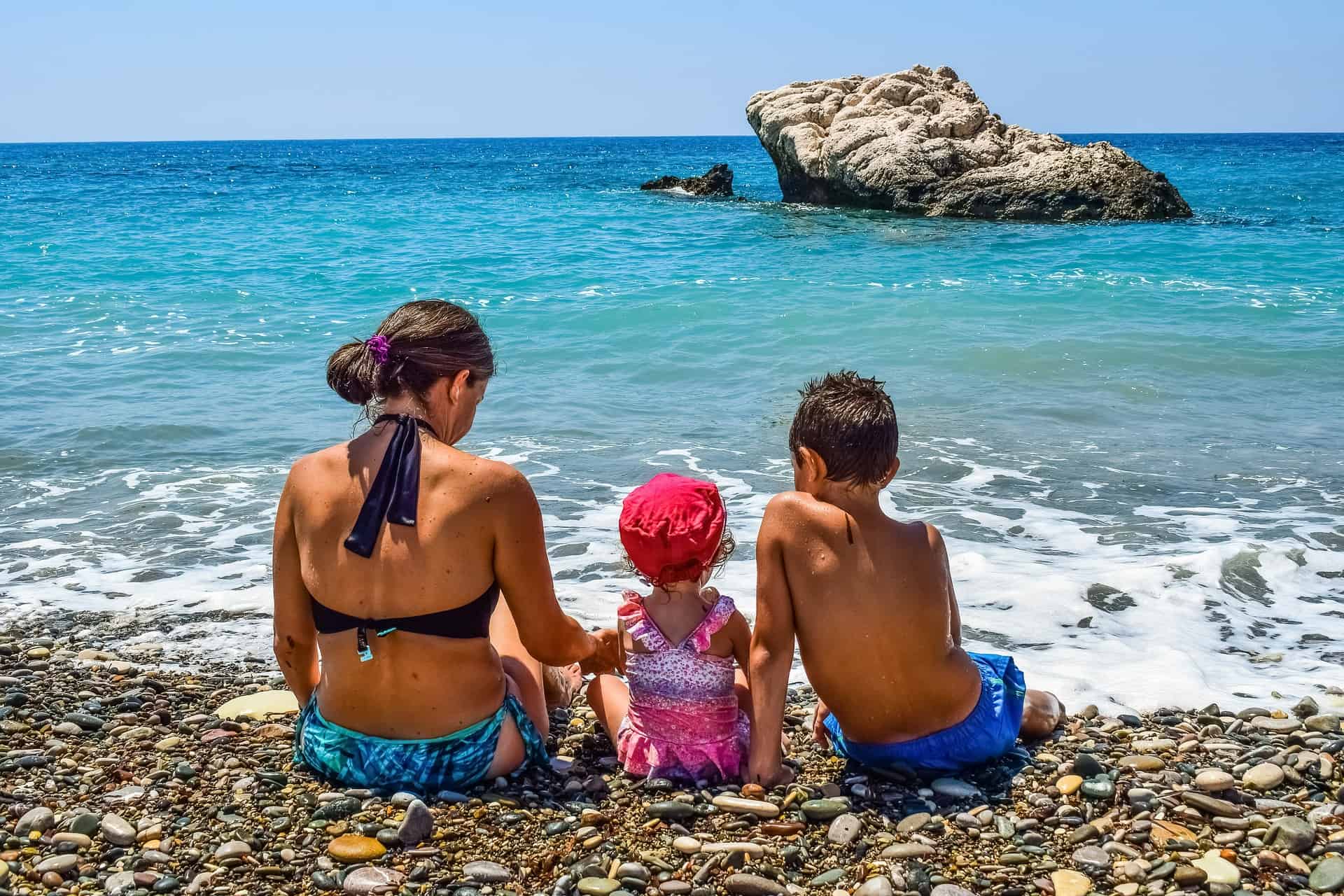 When it comes to a summer holiday with children, there is probably not a better place on the planet than southern Spain. Ok….Disney World in Orlando and Euro Disney in Paris may have more appeal to the little ones, but have you seen how much it costs? A family holiday in the south of Spain however, is easily affordable and within most families' budget. You may be surprised of how much there is to do in Southern Spain to entertain children even if your budget is very tight!
First off, Spain is a modern European country with a road and rail network that is the envy of most of the world. Healthcare concerns are not a worry either as Spain is ranked seventh best in the world by the World Health Organization, 23 places above the UK. Hospitals in Malaga in particular, are reknowned for being home to some of the top specialists in the whole of Spain. This may dispel fears of Spain being 'behind the times' or those natural fears of 'What if this happens on holiday?' Yes, Spain has excellent emergency services too. This is not the only areas where Spain excels.
Unlike many societies that still have a "children should be seen and not heard" mentality, Spain is the opposite and a place where children are welcome not only at the dinner table but you will also see families with children everywhere you go as well, creating a much nicer experience. In Spain family always comes first and that includes a love of children. The little ones always play a part of whatever is going on which often can be late into the night and the kids don't seem to mind but actually appear to enjoy this family bonding.
Spain usually has lots of eating out options in and around the beach resorts to cater to visitors tastes. This includes burgers, nuggets, pizza and other foods that children might be used to eating back home alleviating any worries about fussy eaters. Yes, there's even Mcdonalds and Burger King, which usually offer some great promotions and money off vouchers here in Spain. Tapas, or small dishes come free with most drinks and some are not only delicious, such as tortilla de patata, but also very filling. This all helps sticking to a lower budget.
Now that we have laid the groundwork as to what makes southern Spain a great place to go on holiday with your children let's look into what there is to see and do.
Where to holiday with kids in Spain
Southern Spain has fantastic summer weather with little or no chance of rain between the beginning of June and the end of September which coincides with school holidays.
Deciding on where you want to go on holiday all depends on what you like doing as a family and whether or not you are looking for a self-catering holiday or staying at a hotel resort. If you want a quiet holiday away from the crowds and beaches all to yourself the north coast of Mallorca is an unspoilt gem yet to be discovered by mass tourism. If on the other hand, you want great beaches and plenty of nearby attractions it's hard to beat the Costa del Sol.
Have a longer stay for less – If you have more than 14 days available for a holiday, then don't get sucked in to paying the higher priced holiday lettings, search for offers on winter rentals usually available from October through to April! Searching for the winter rentals category opens up the lower priced self catering option, where you could pay less for a stay in a large apartment for 3-4 weeks than you would for 1 – 2 weeks as a 'Holiday rental'!
For those who choose a self catering holiday, there are plenty of the less expensive supermarkets in Spain where locals generally head for the larger 'family pack' sized meats. This is a great choice for the thrifty shopper, where one giant pack of fresh chicken for example, can last a family of four a good number of days. Fresh fruit and vegetables are also in abundance. Take a trip to the local markets and you can come home with bags full of produce to feed the family for the week for just a few euros.
When it comes to the biggest bang for your buck you will be hard pressed to find better deals than those available on Spain's sunshine coast with many of the hotels offering all-inclusive packages. For families, this can prove especially attractive as you know exactly how much it is going to cost, so you'll never fear the kids asking you for money to get a drink or an ice-cream and you won't go over budget.
Things to do that won't cost the earth
To be sure, you will save money travelling on a bus to your hotel, however you may prefer the more direct option of a taxi. By booking taxi transfer from Malaga airport in advance, will ensure that you don't get ripped off by just grabbing the first taxi from the long line of waiting vehicles. Agree the fee up front and remember only one or two companies allow you to book without paying anything in advance. This is a useful option, as we know as parents sometimes the unexpected does happen. Too, don't expect a child seat as standard. Ordering one in advance also means you'll get the lower advertised price.
Tip 1: Many hotels promise 'Great Children's entertainment' but this can be very misleading.Before booking a holiday, we take time to research each hotels entertainment schedule and don't overlook the good and even negative reviews left by other parents. If the entertainment is not great your children will be easily bored and come looking for you to find things to do instead. When choosing a hotel, we look for children's fun pools, indoor pools and other facilities such as kid's clubs and (children's entertainers, go karting, crazy golf etc.) Don't fall for having to pay for unforseen extras when you arrive. Find out what is and what isn't included in the accommodation price.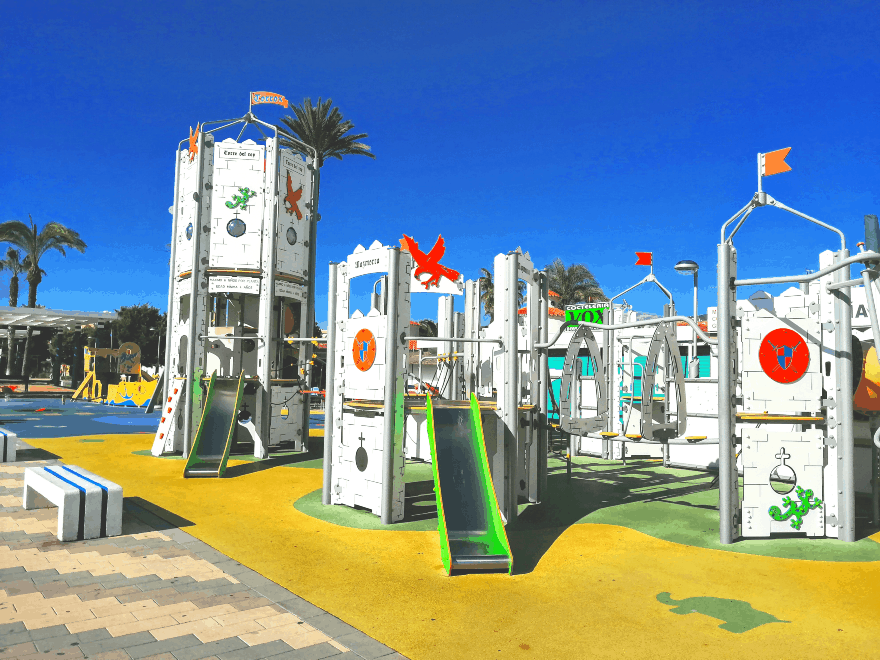 It goes without saying that you will be spending time on the beach, but if you want to do something that the kids will remember forever then why not rent tandem sea kayaks and go explore the local hidden caves, coves and beaches. Several places along the Costa del Sol prohibit fishing, which means the waters are teaming with sea-life, just perfect for snorkelling amongst the schools of fish. For younger children accompanied with parents, the pedal boats on many Spanish southern coasts are a real treat. You can can choose to stay in the shallows and each little one is equipped with their own life jacket. There are at least three good companies that hire pedalos and kayaks in Malaga. The cheaper option starts at just 10 euros.
One of the newest crazes to hit southern Spain is "Canyoning". Only suitable for older children it involves rock climbing, abseiling and jumping off smaller cliffs into clear mountain pools. Although it may sound horrifying, under careful supervision of the staff, teenagers seem to love it.
For a great day out that the entire family will enjoy, set some money aside for a water park and have fun in the wave pool and on the many slides and tunnels. All water parks in Spain also have a section for small children where they can safely play while being watched by specially trained staff.
Some hotels are just minutes away from children's parks such as the Iberostar in Torrox, Malaga. You'll be surprised how many hours of fun can be had of some of these parks and what's more they're free!
Tip 2: All water parks have cafeterias and bars where you can get a drink and something to eat. However, these can be overpriced. Check with each attraction before you go as bringing your own food and drink is only allowed within some water parks on the costa. Usually the only items you cannot bring into the park is anything in a glass container or bottle.
For a night out with the kids, nothing beats an old fashioned amusement park where you can ride a Ferris wheel, have fun on the bumper cars, or get the adrenaline pumping on the log flume ride. These attractions stay open quite late on summer evenings, so you can really get your money's worth and full family day out of it.
Our favourite park is Tivoli World in Benalmádena where they also have a 2,200 seat theatre where they put on concerts and shows specially designed for children.
Tip 3: Never pay the full entrance fee. Malaga airport usually has promotional discount vouchers available to use. These vouchers really are worth hanging onto as you can save money on entrance to Tivoli world, Sea life and Selwoo park.
The Costa del Sol also has castles, museums and cultural sites that will appeal to older children. There's an awe-inspiring cable car ride to the top of Mount Calamorro where you can see Gibraltar and the Rif mountains in Morocco. Even if the kid's didn't need any more thrills for the day after that ride, at the top you'll be rewarded with a most entertaining 'birds of prey' show.
Tip 4: Most museums, castles and sites of cultural interest offer free admission on a Sunday. A little known secret that will get you a great day out for free.
Southern Spain is the ideal place for family holidays, so why not visit for yourself and see why so many families come back year after year for fun in the Spanish sun.
Your Thoughts...
Please share your thoughts in the comments or reach out on social media...We would love to hear from you.