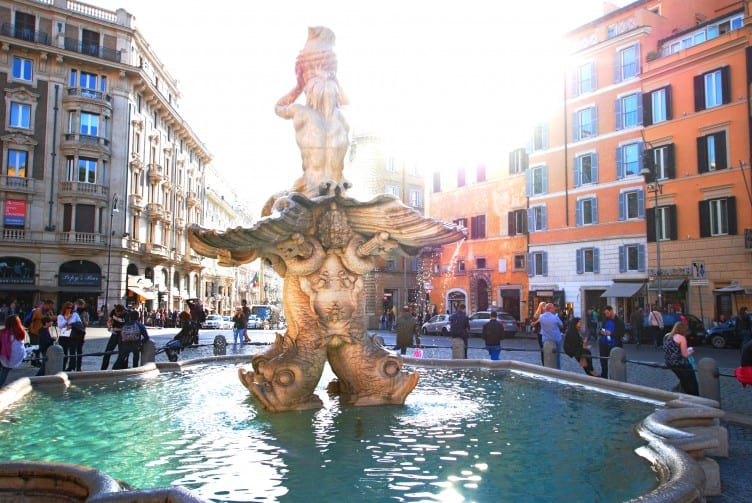 How To Spend A Beautiful 5 Days In Rome
How long do you really need in Rome in order to see it all? Our 5 Day Guide Rome looks to clear that up. Some would say 24 hours, others would say a month. Hubby has been to Rome a total of 7 times for work weekends before we finally took a family vacation to the ancient city, he still hasn't seen it all! With a little planning and a great set of tour guides – we managed to cover some bucket list items and more, in just 5 short days.
This post may contain affiliate links.
To which I earn a small commission, at zero cost to you!
Find more info in our
Privacy Policy
.
Our 5 Day Guide Rome Adventure Begins…
Day 1
Our 5 Day Guide Rome begins with of course our arrival via a night train from Munich. The Night Train landed shortly after 930 am so we had the whole day ahead of us. Just the way I like it. Check out our night train adventure here!
Land, check in to the hotel, drop off bags and head to Vatican City. Grab a full pass for the amount of time you plan on staying in the city, that way you won't have to wait in line each time you want to ride. It may cost a smidgen more by the end of the week (if you don't use it as often)but the time saved is more than worth it.
Have lunch at a restaurant not too far from the train station – somewhere between the station and the city walls. Too close and you start to see higher prices – proximity taxes I like to call them. Tour the Vatican Museums, Be sure to check out the Sistine Chapel and St Peter's Basilica if it is open.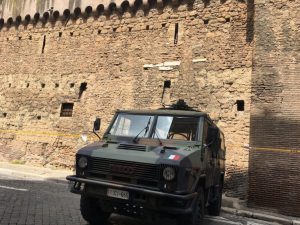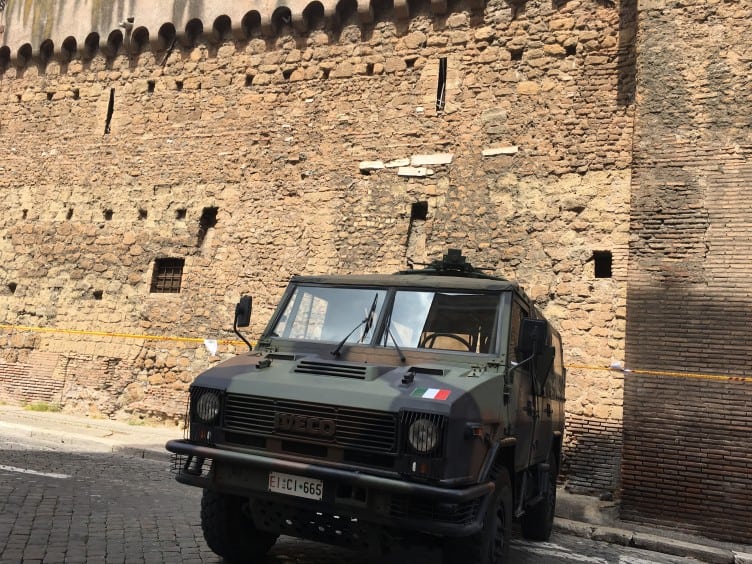 Day 2
Welcome to day 2 of our 5 Day Guide Rome, after a great breakfast we headed to the METRO and shoot over to the Colosseum.
Colosseum Tour. Wake up nice and early and arrive at the Colosseum for opening. You won't regret it. Once the lines start to form, the crowds inside have already started to gather at the best photo spots, and they are not quick to move. From here, the tour guide will take you to Palatine Hill and the Roman Forum. She prefers to have a coffee break before moving on but the weather wasn't on our side. Having a tour guide means truly skipping the lines so while there were a few too many people at the Colosseum, we had the other two sites almost to ourselves for at least 2 hours.
Definitely stop for lunch after the tour or pack a lunch and eat on site after you part ways. If you plan on eating at a restaurant, be sure to walk a few blocks before stopping, or you will find yourself paying 5 euro for a croissant or 8 euro for a cocktail.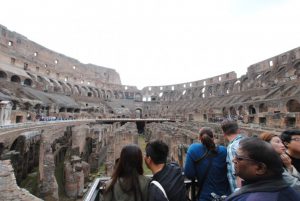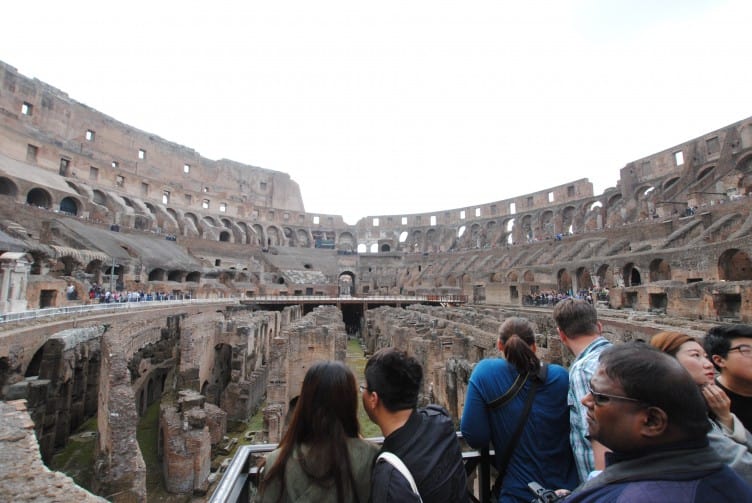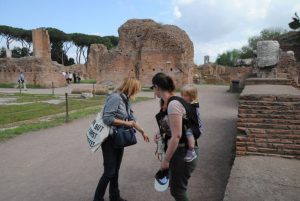 After lunch. Time to walk around and generally take it easy. Find some Gelato and chill. If the hotel has a pool, use it. That was a lot of walking. No time to rest? Take a walk towards the Pantheon, Trevi Fountain, and Spanish Steps, though there is plenty of time for that tomorrow.
Day 3
The great hike of Rome, time for a big walk in our 5 Day Guide Rome.
Our hotel was two blocks from the train terminal, and it was wonderful. If yours isn't, don't fret. Get yourself to the terminal and start your self-walking grand tour of the city. This is a whole day thing and will require a water bottle and some comfy shoes.
From the train terminal, head towards the Castro Pretorio neighborhood. This beautiful area is home to an amazing fountain, Piazza Della Repubblica, Basilica S Mario Deli Angeli E Dei Martiri, and a great set of cafes across the street, Caffe Piccarozzi. The intersection is a little interesting so be sure to hold the little one's hands nice and tight while crossing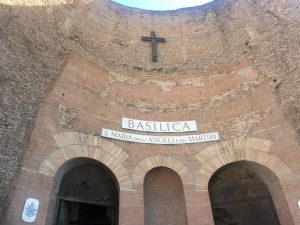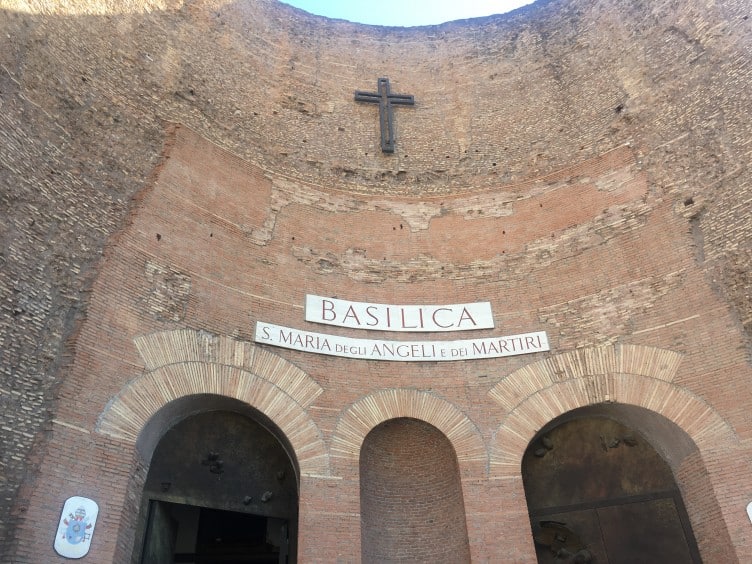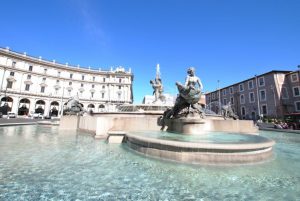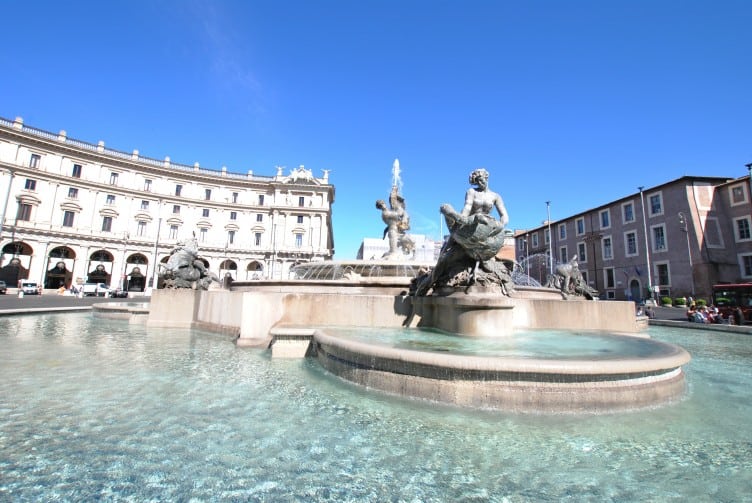 After a quick bite and a rest, head over to the Fontana Dell'Acqua Felice and Chiesa di Santa Maria Della Vittoria. Walk along a few side streets and check out Piazza Barberini. If you are feeling like lunchtime, take Via Vittorio Veneto and this is where you will find The Hard Rock Cafe. I make sure to stop in at least once in every city that has one, just so I can collect the Tumbler and grab a cheap Rum and Coke. This is also the only time the kids are allowed to have Chicken Nuggets and fries – we eat like locals in local restaurants. Follow the street towards the giant green space Porta Pinciana.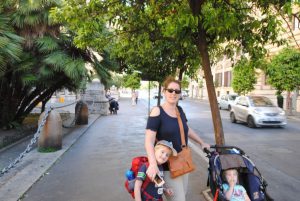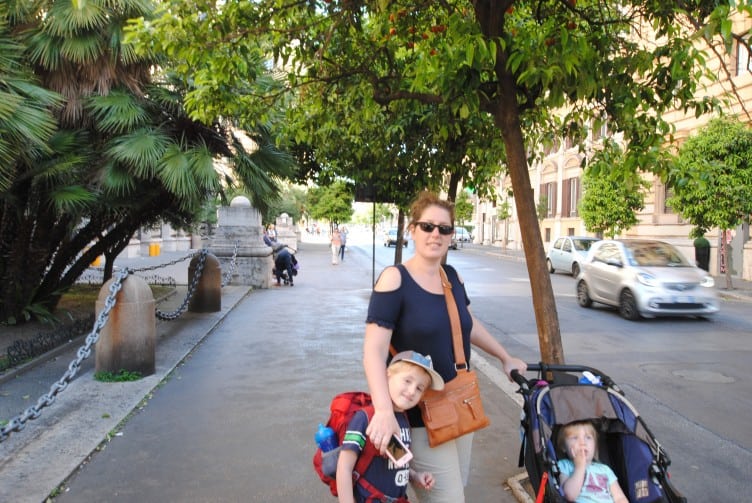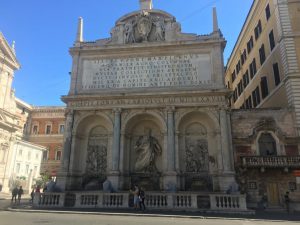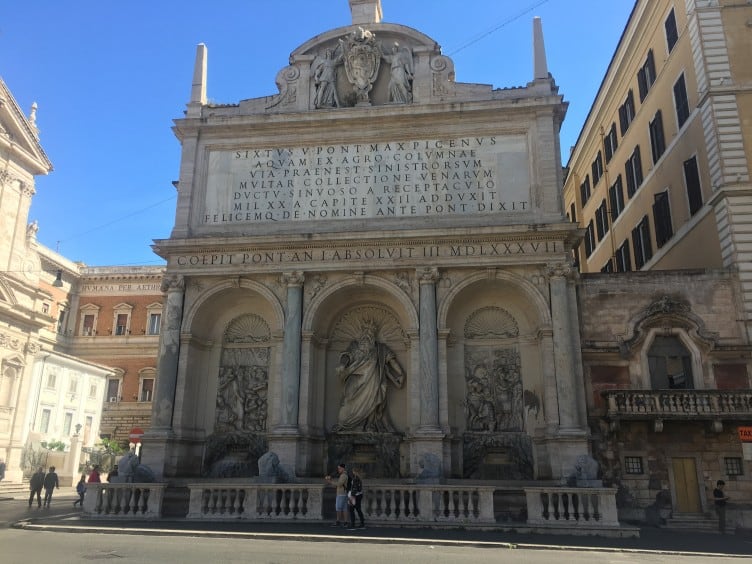 Follow the dirt path and the music, and you will eventually find yourself in a much larger green space. This is a great place to park a picnic blanket and chill for an hour. Let the kids run around, or take a nap. Heading towards Terrazza Del Pincio you may find yourself in the middle of a small popup fair – there are carousels, go-karts and balloons. Consider yourself warned.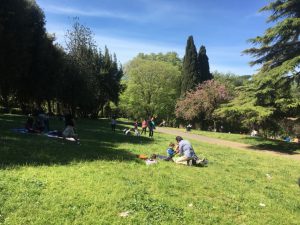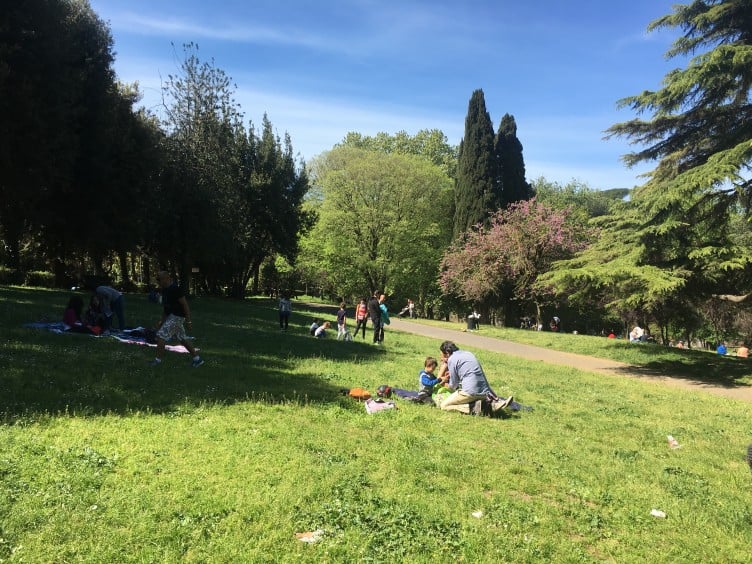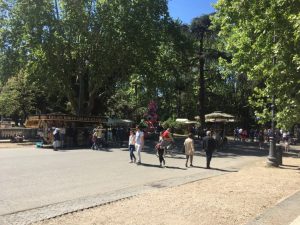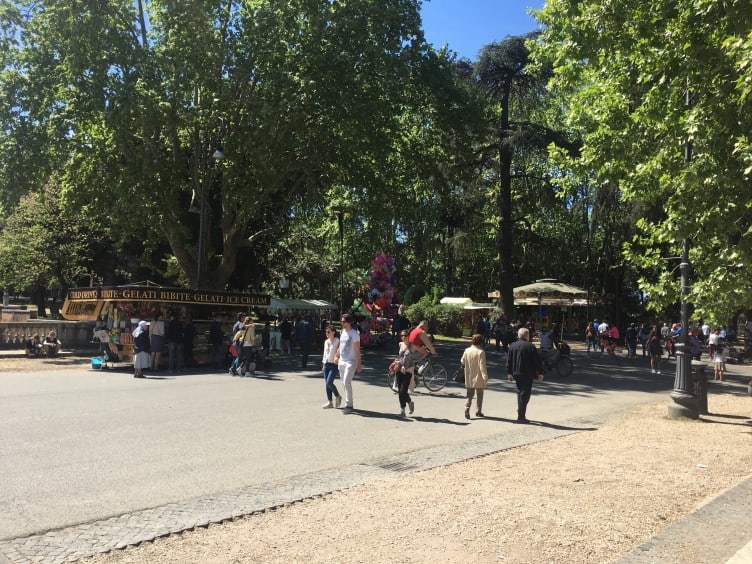 Keep following the crowd and you will eventually find yourself atop the Piazza del Papolo. From here you can see the whole square and get a great aerial view of the city.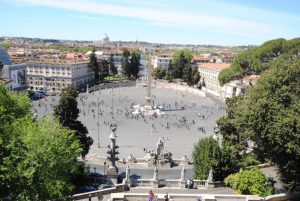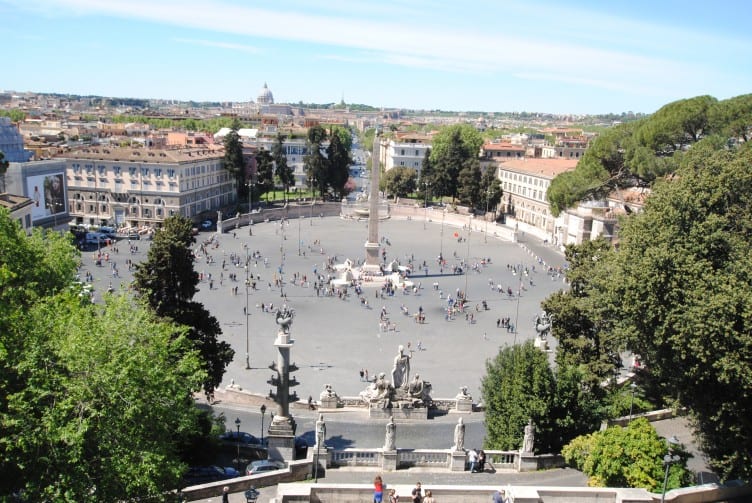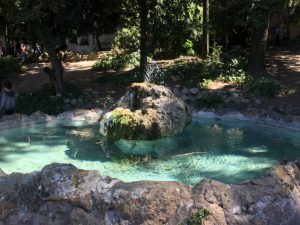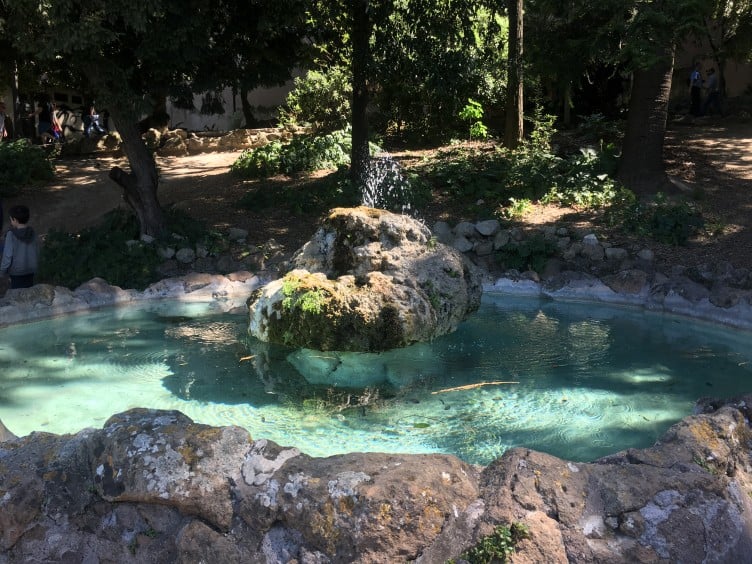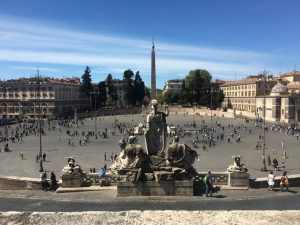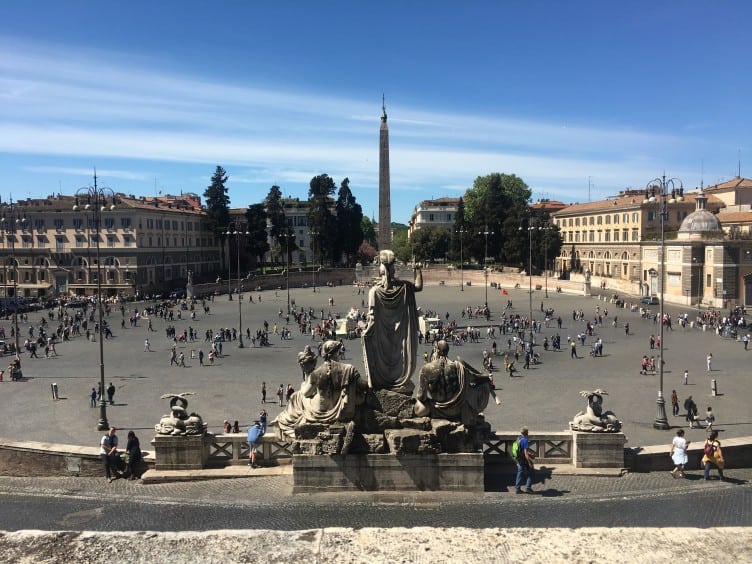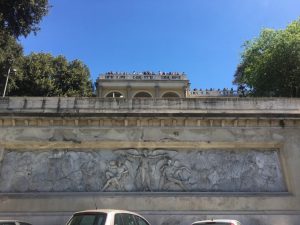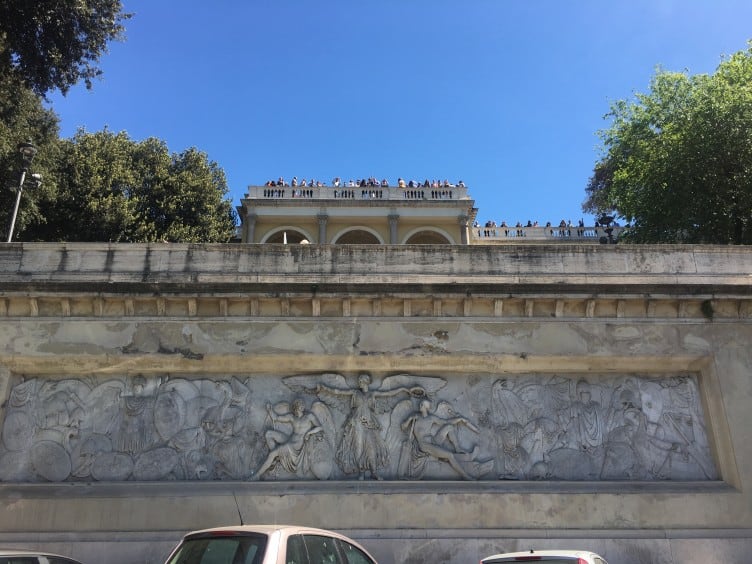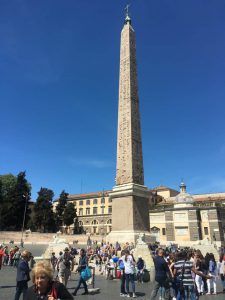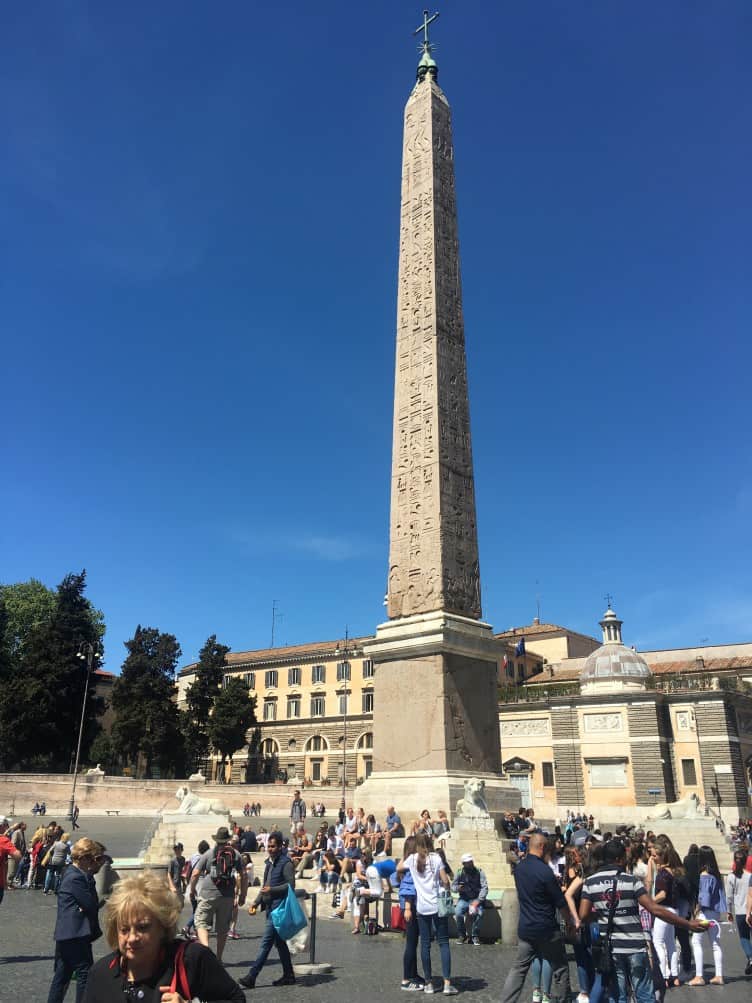 This is where you will want to start looking for food. We walked in the general direction of the Spanish Steps, or Piazza di Spagna and eventually found a Carrfour express grocery store to load up on snacks and drinks – much cheaper than buying at the restaurant and you can get away with bringing your own water and juice when you have small kids. Make sure your lunch choice is not on the main streets – small back alleys have amazing local eateries that aren't too busy around noon – most locals and tourists tend to eat around 1-2 pm, and dinner around 6-7 pm. We eat at noon and 5 pm to avoid them, if they are serving at that time of course.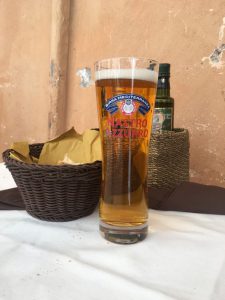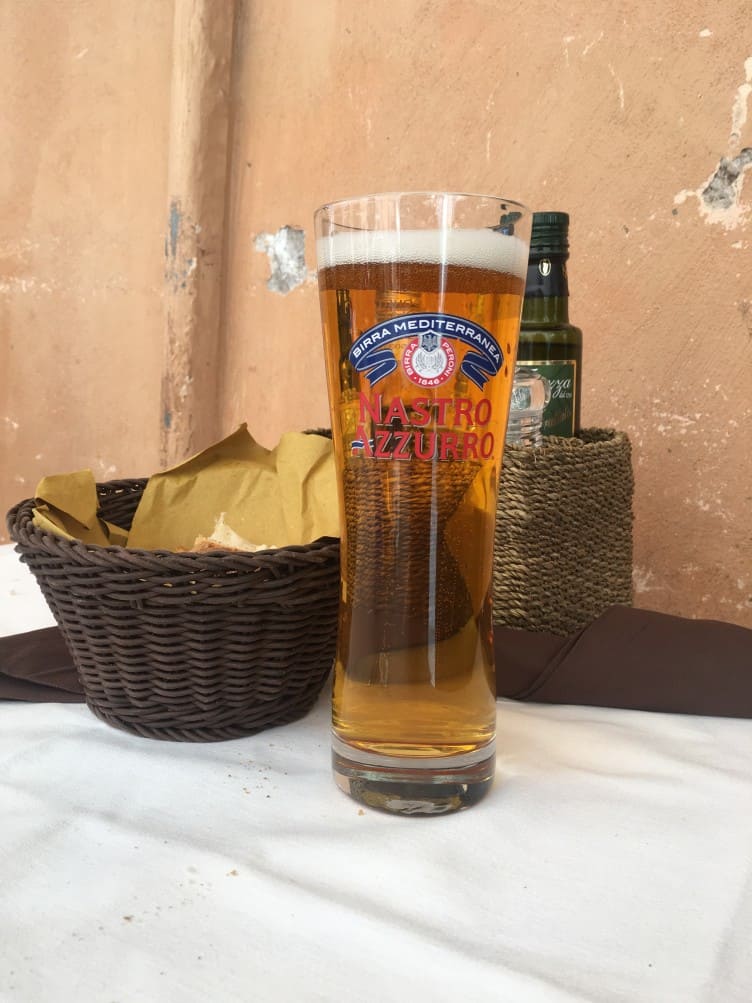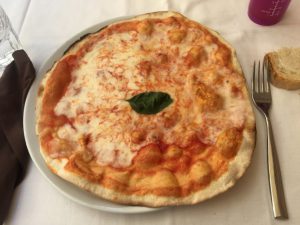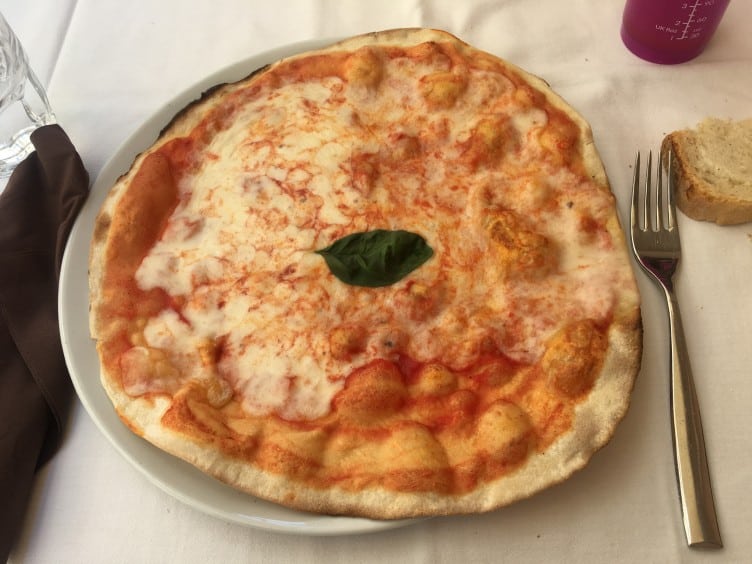 Hit the Steps, Trevi Fountain and the Pantheon if you haven't already. Or just visit them again if you have. Why not, you're there anyway. Like I said before, grab your Gelato just before getting in line and it will be finished by the time you get to the front. Two birds, one stone right?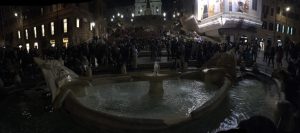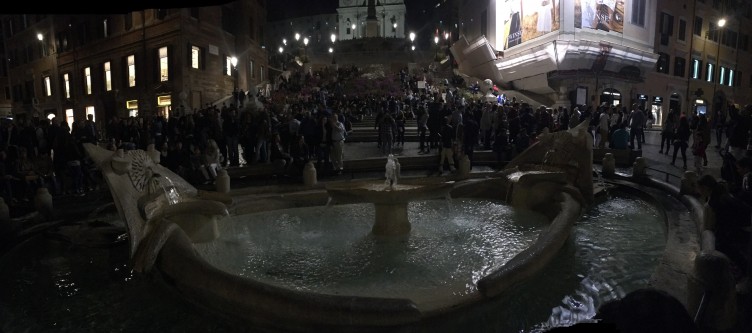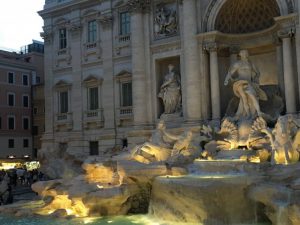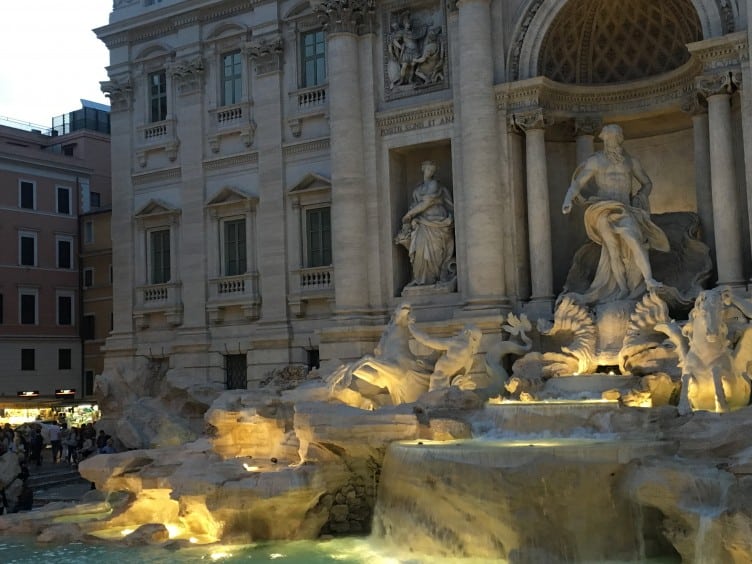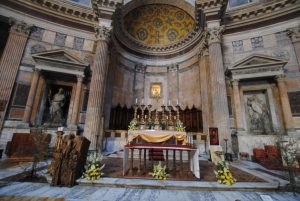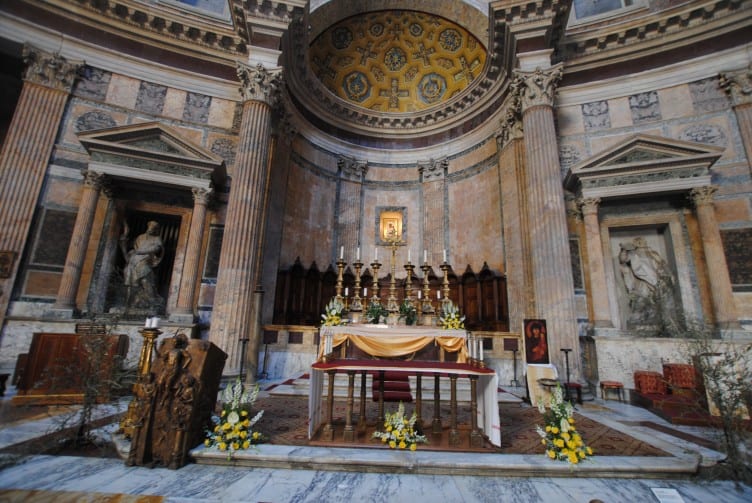 Depending on how much you have accomplished the days before, you can check out the Colosseum from here. It is a quick 1.8 km by foot, or backtrack to the nearest metro station and ride the rails. If you are far enough away, it may be just as long to take the train or longer; you be the judge.
Day 4
For day fourth of our 5 Day Guide Rome we set out for a Day trip to Ostia Antica (Ancient Ostia).
We had the pleasure of being invited for a private tour of Ancient Ostia, by our friends at Overome. This was only a half day trip and the train only costs 1.5euro each, so it wasn't more than a regular train ticket. Many people that work in Rome actually live in the city of Ostia, the ruins being on the outskirts of town.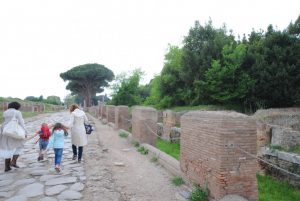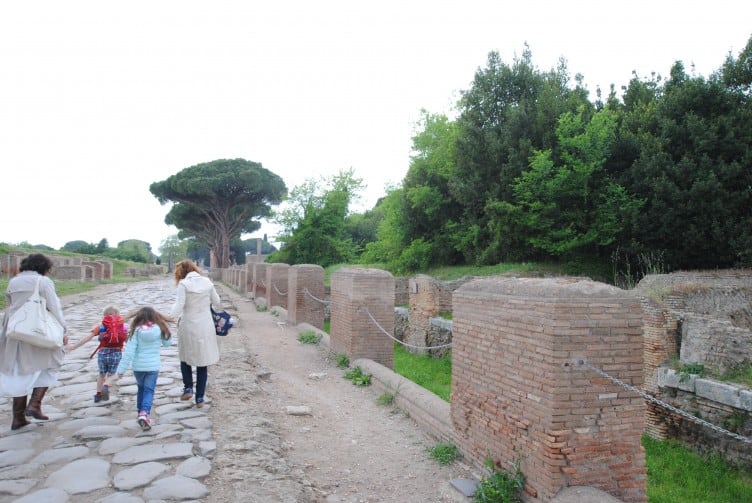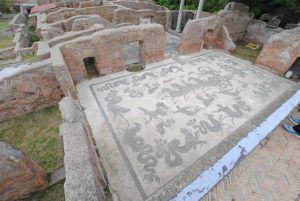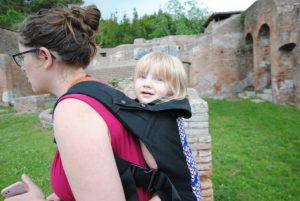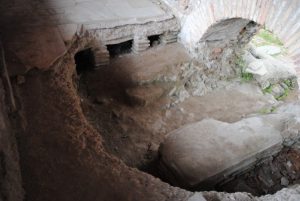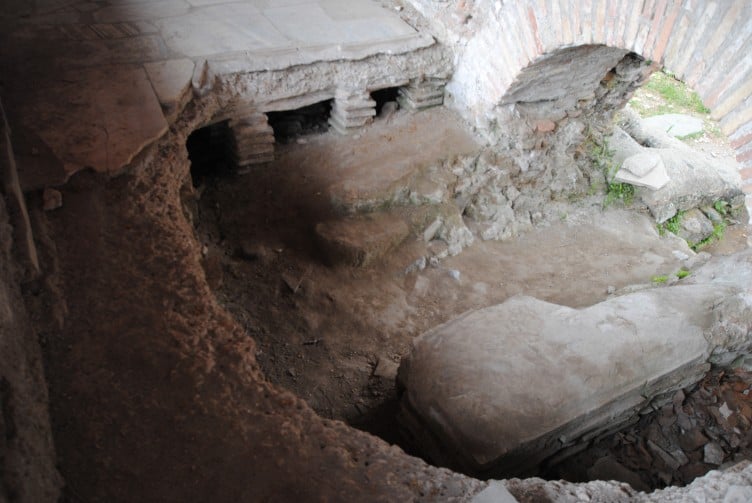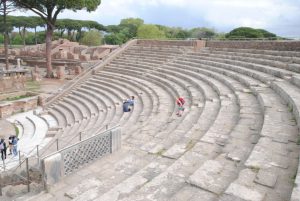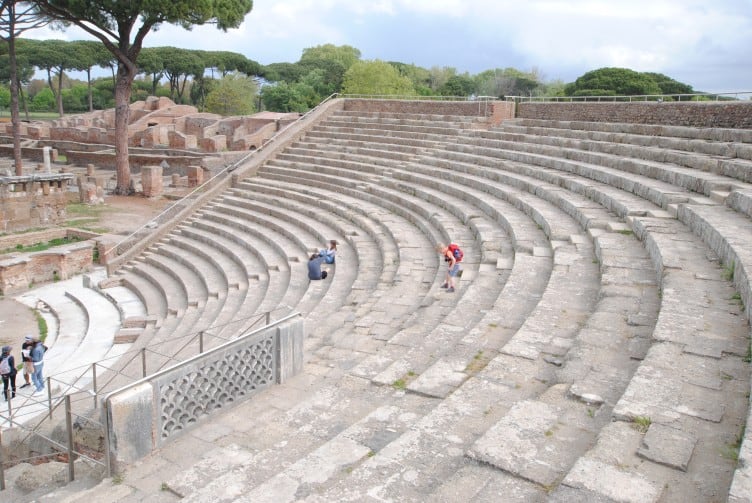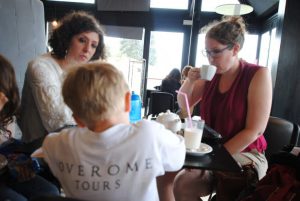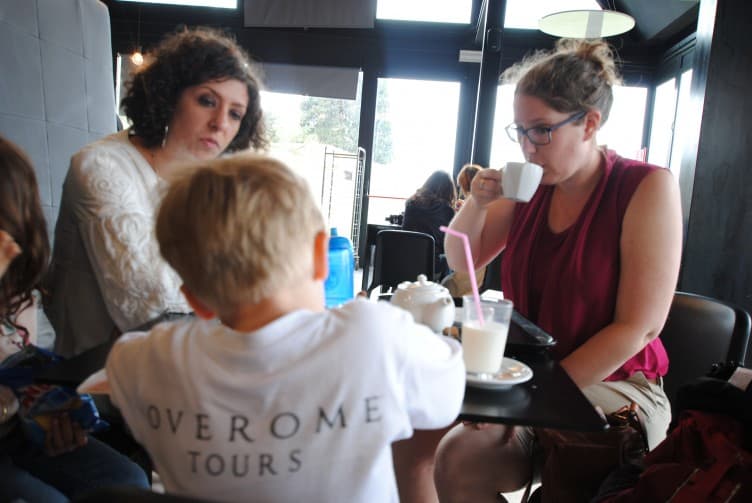 Day 6
We finished up the last of our souvenir shopping and Gelato tasting on day five of our 5 Day Guide Rome as well as a bus tour. This was great! Though we had already walked everywhere and technically seen most of the spots on the tour, we were able to get an audio guide that gave us more detailed information than our Travel Guidebook or Google would have been able to provide. The children had a great time relaxing in the Air-Conditioned bus, and Munchkin even enjoyed sitting with the top down (before it started to rain, of course).
Once he came back down, he told me all about the things he had learned from his audio guide while upstairs with Dad.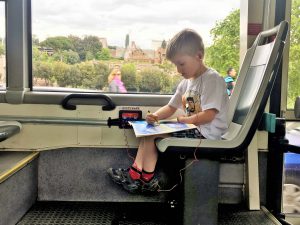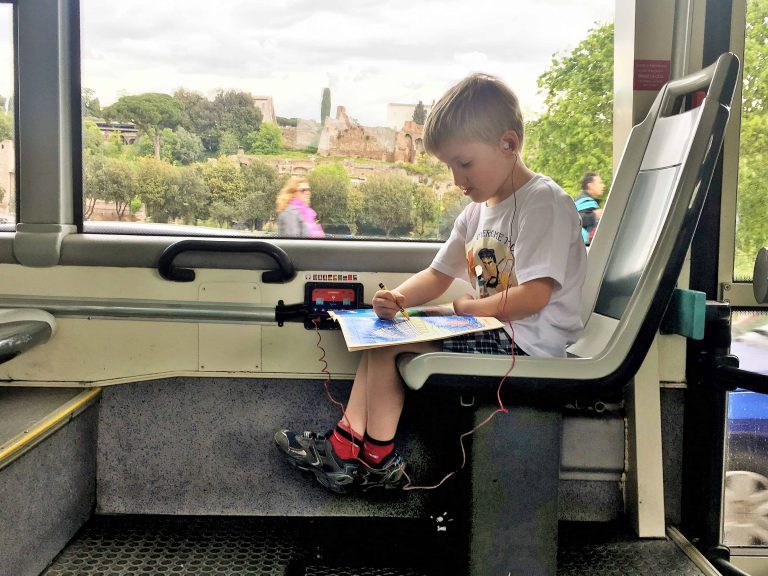 Taking the early morning train to your next destination the next day so you have all that daylight left to explore once you get there. Here's where we went next!
How to spend 2 full days in Rome?
If you are only in Rome for two full days, I suggest starting with the Vatican tour (day 1 listed above) on your landing day, then doing the long-walk (day 3 above)but in reverse, on your second day. Start with the Colosseum and work your way around from there.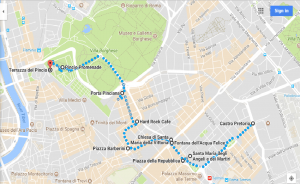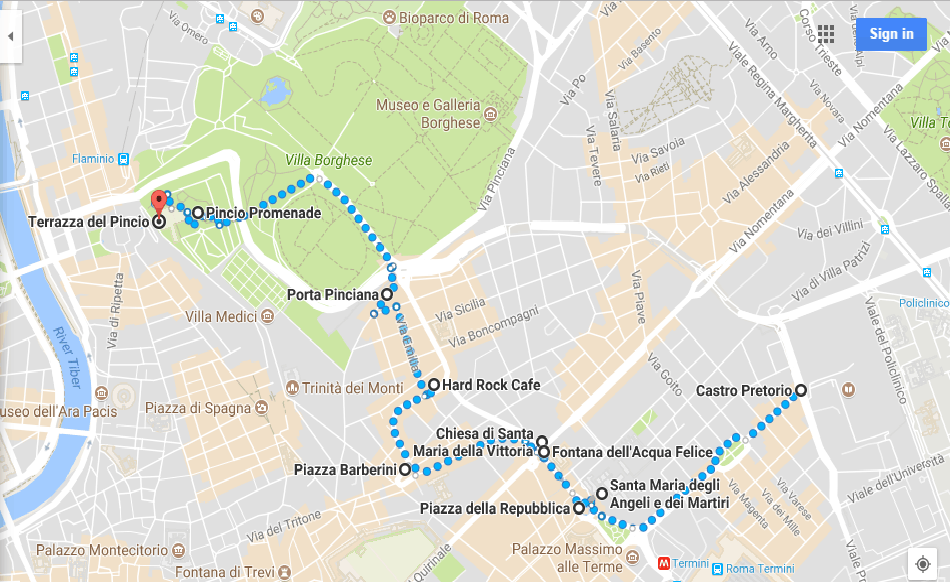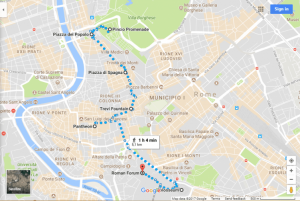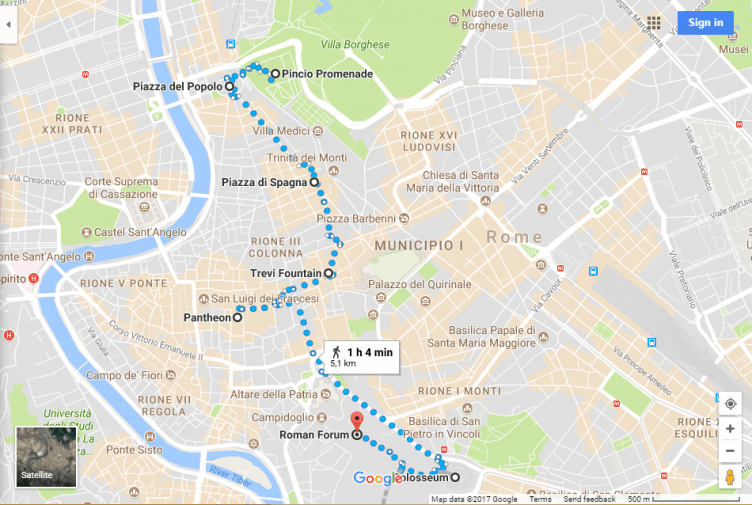 I hope you have gotten a few ideas on how to plan your next trip with our 5 Day Guide in Rome. There will always be something that we missed, no itinerary is perfect.
In the coming months, I will be adding more on our time in Italy, including what to pack, when is best to visit and free things to do while touring Rome. Be sure to subscribe so you can get up to date articles and maybe even a giveaway or two.
Where to Stay in Rome
Best Budget Hotel: Smooth Hotel Rome West
Best Mid-Range Hotel: Starhotels Metropole – Tapped Out Travellers tested and approved
Best Luxury Hotel: Hotel Quirinale
Best Airport Hotel: L'ANGOLETTO
Popular Tours in Rome that you might enjoy
An excellent resource for planning all of Rome can we found with the Lonely Planet Rome Guide.
You May Also Like…
Guided tour of the Colosseum with kids – a review
Guided tour of the Vatican Museums – a review
Our Reviews of the Best Travel Shoes for Women 2018
Top 10 Things To do in Rome with kids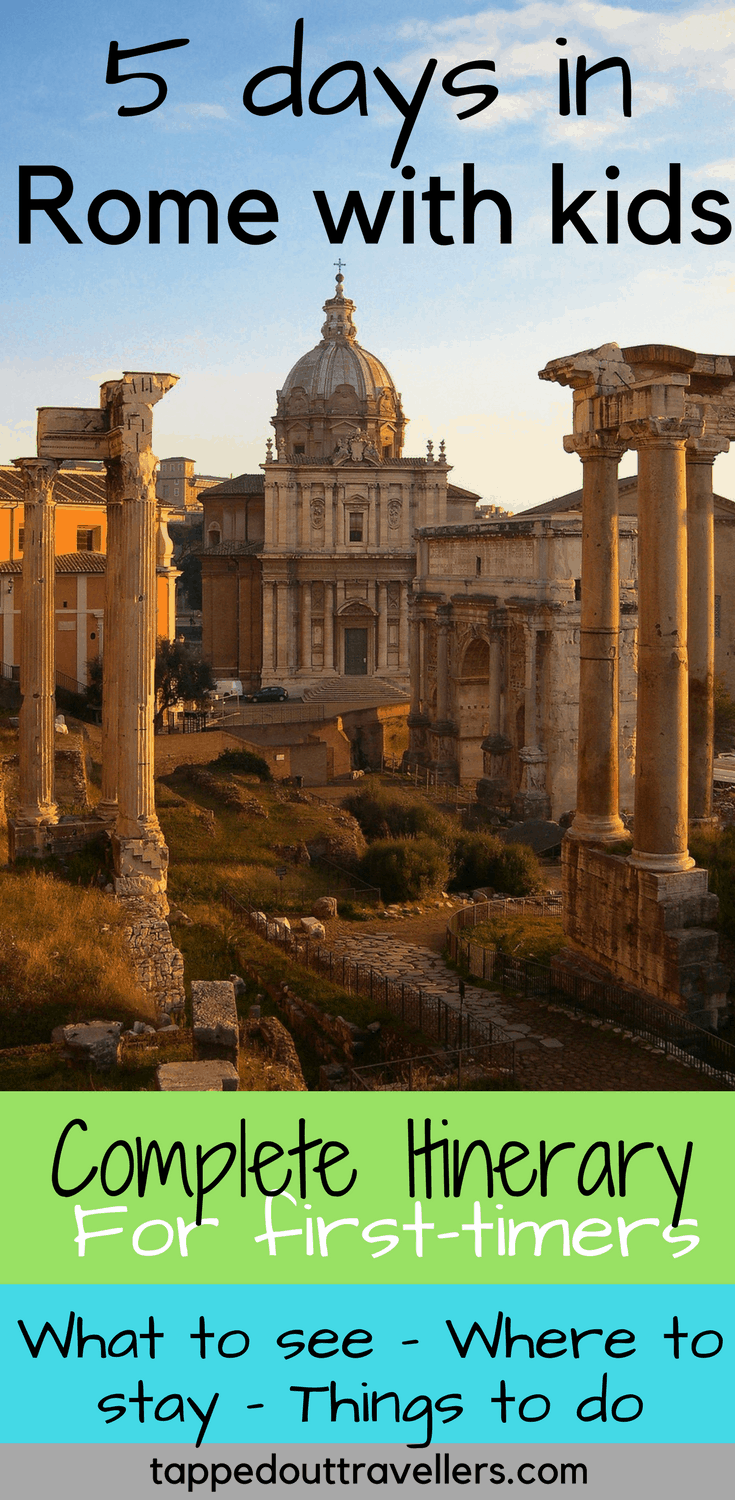 Do you have any Tapped Out Tips?
Questions or Comments? Join the conversation below.
---