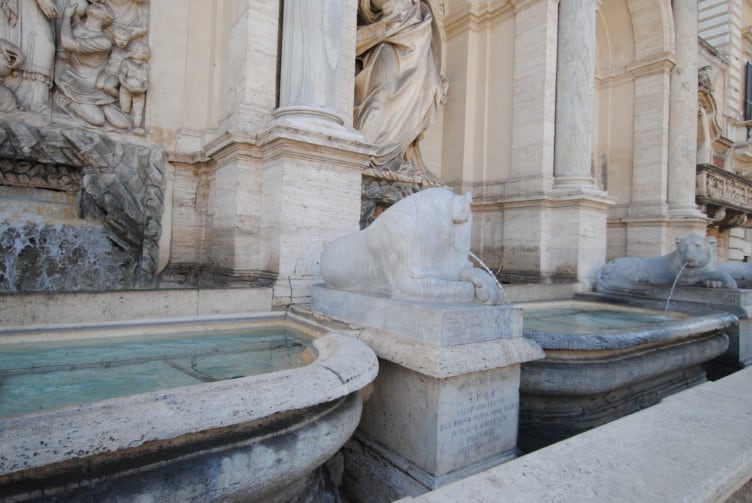 Top Things To do in Rome with kids
Before diving into a 5-day itinerary in Rome, I want to mention what my bucket list consisted of. It is technically possible to see (the outside) of all these great monuments in a single day. It will be fast, long and some would say it is not very rewarding, but it is possible if you are cramped for time or simply don't want to enter.
This post may contain affiliate links.
To which I earn a small commission, at zero cost to you!
Find more info in our
Privacy Policy
.
10. Vatican Museums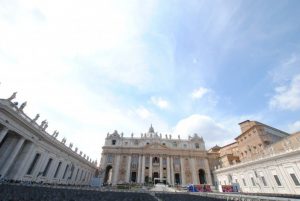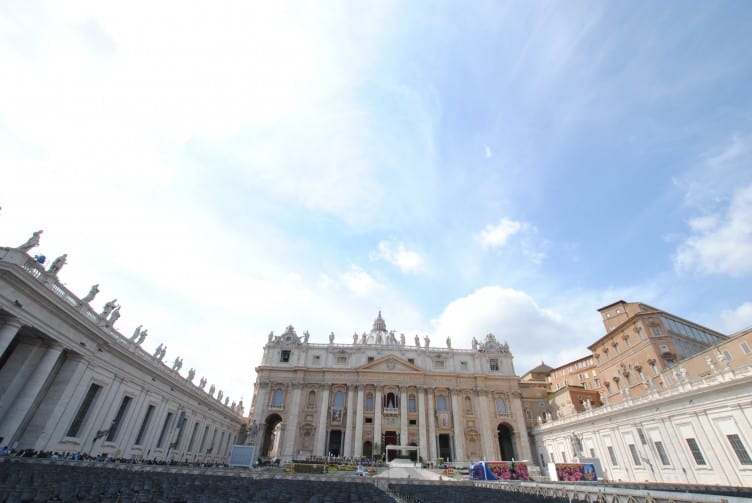 Starting the furthest away, grab a train from wherever you are to Vatican City. You could easily spend a whole day wandering around the city. Don't forget to wear something modest, that covers your knees and shoulders. Check out our full review of the Vatican Museum here, thanks to Walks Inside Rome.
9. Palatine Hill
Grab another train and head down to the Colosseum. A minimum half day is required to fully see everything that these sites have to offer. Grab yourself another tour guide and start walking. We did our tour with OverRome and it was fantastic; they were able to get us quickly to the Colosseum, Palatine Hill, and the Roman Forum. Palatine Hill is the former home to the Emperor and his predecessors.
8. Forum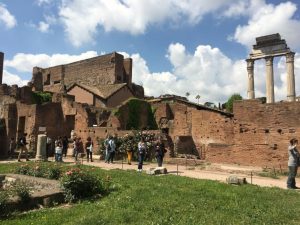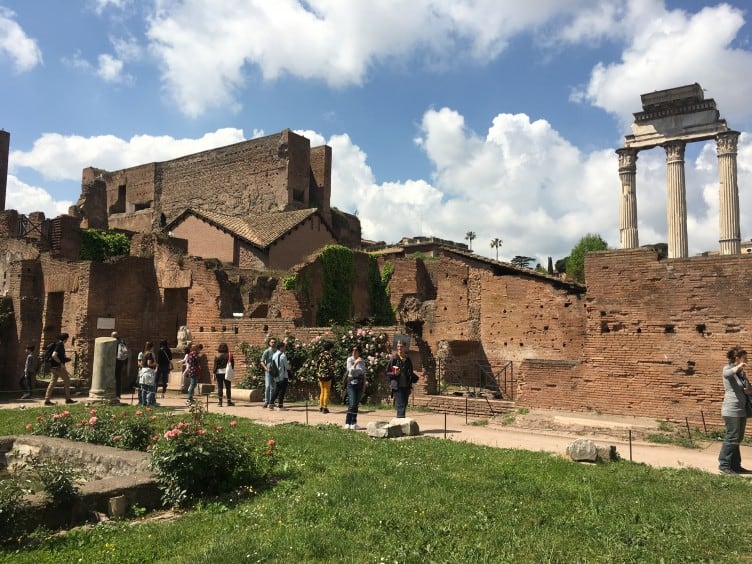 The forum holds the ruins of several important ancient government buildings at the center of the city of Rome. The combi-ticket for the Colosseum includes access to the Forum as well as Palatine Hill. Pack a lunch as there are no merchants available on site and very few vending machines – a refillable water bottle is a great way to drink from the local fountains
6. Colosseum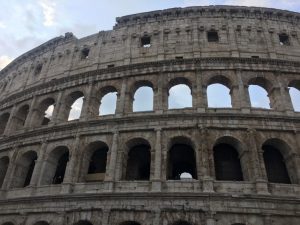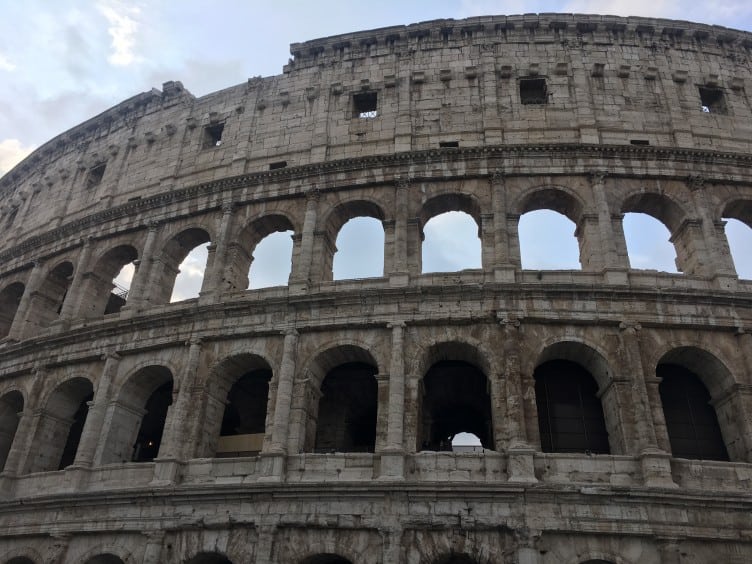 The great Colosseum is a must on almost every European travel bucket list. Bring a great carrier and leave the stroller at home; the aisles are narrow and only one elevator services the whole site – there is also no stroller storage if you change your mind. We took a private family tour of the Colosseum, check it out here.
5. Pantheon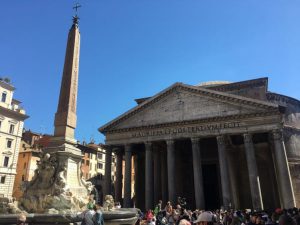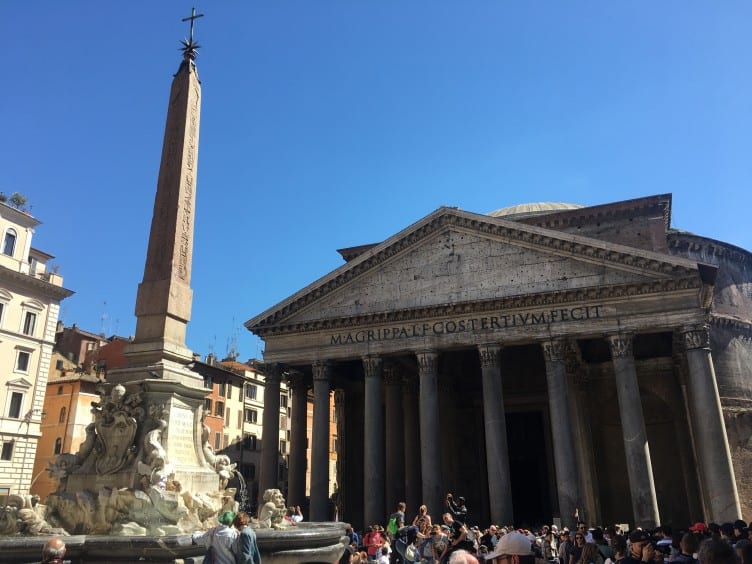 You can take the train or walk, there is plenty to see along the way. Grab some Gelato just before getting in line for the Pantheon; the wait isn't too long but it can get hot under the Roman sun and there isn't much shade.
4. Trevi Fountain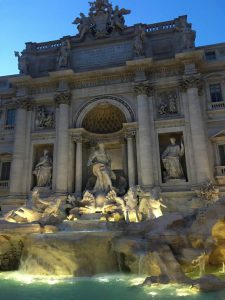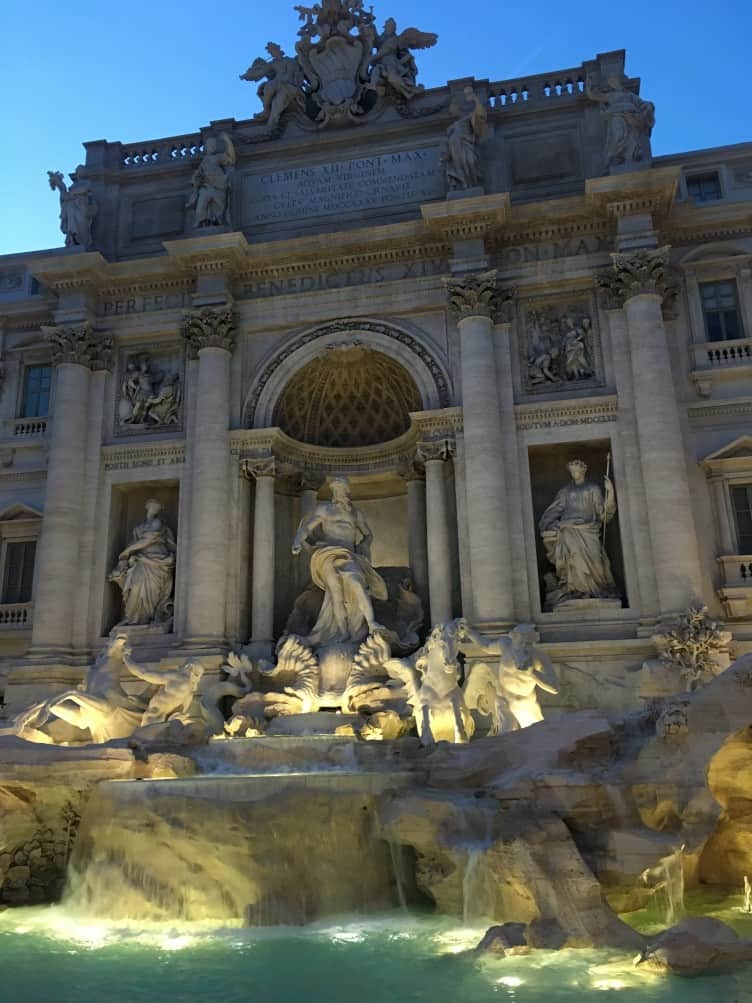 Trevi Fountain is not far, but it can be very crowded. It doesn't really matter what time of day you go either. It is best to visit Rome in the offseason if you want a true photograph of the whole fountain.
Travel tip:

If you want to do it all in one day, grab a

Big Bus Tour.

It even comes with an audio guide. The kids will love it.
3. Spanish Steps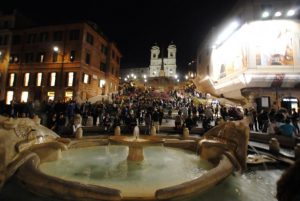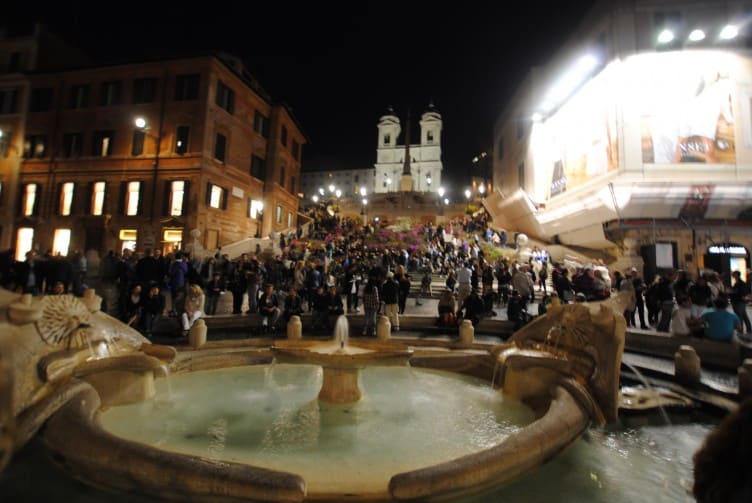 There is no Gelato near here. I don't even understand why, but we found ONE shop and it was dirty expensive. If it costs more than 2euro per regular cone, it's too much. As you can see, there are so many people here. NEVER visit Rome during Easter. Some have said that since everyone says that, Rome is not busy – false. It probably could have been worse had there not been so many warnings but Rome was still fairly crowded and the local people had a long weekend to walk around their city alongside the tourists.
2. Ancient Ostia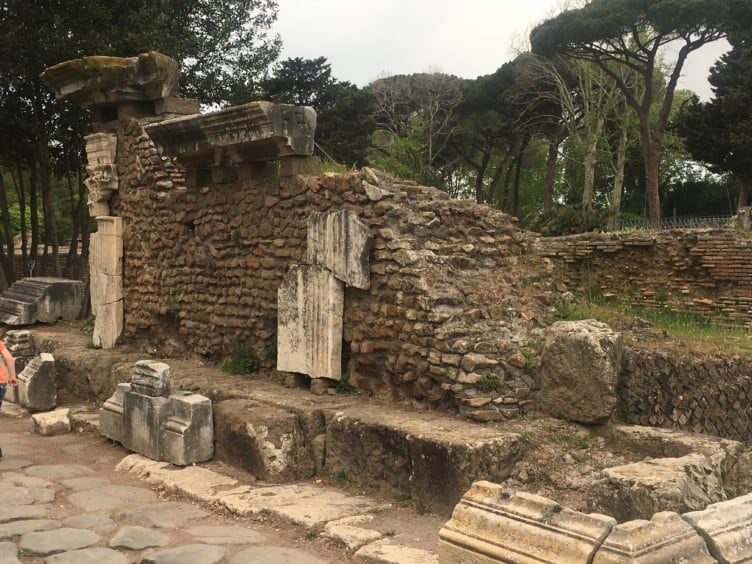 The beautiful ruins of Ostia Antica should not be missed. The trip to Pompeii is long and hot and not for everyone. Ostia Antica, on the other hand, is a quick local train ride from Rome and can easily be done within a few hours. The town may not have been ravaged by a volcano, but its own history is just as fascinating and cannot be missed. Be sure to take a guided tour and not the audio guides – we have been told the translations are not the most accurate.
1. Eat Gelato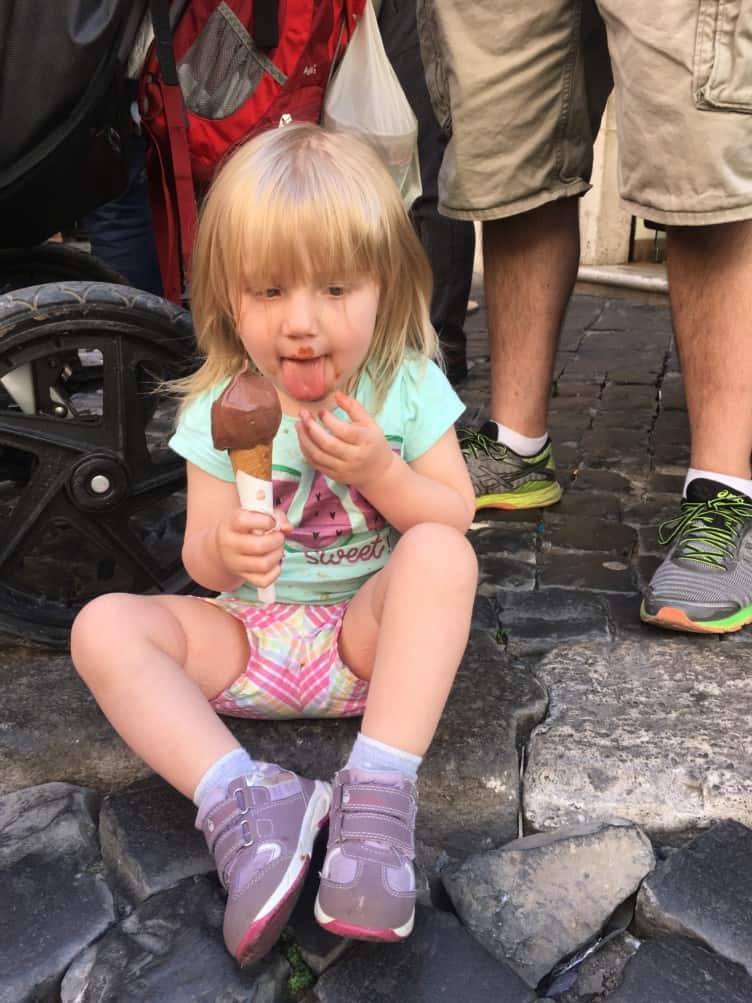 As cliche as you may think it is, the gelato in Italy is better than anything you will ever taste elsewhere. Rome appears to have the most inexpensive parlours and the most number of them throughout the city. Turn a corner and you will see another shop selling their gelato – make sure they are not more than 1-2 euro per cone; a 5/10euro cone does not taste any better, they are just closer to the tourist sight.
Have Pizza
Same goes for pizza. You can not visit Italy without trying their famous pizza. You won't find a deep pan, stuffed crust monstrosity here; thin crust, few toppings and great sauce are all they will serve. Add a great pint of beer or local wine and you have yourself a great time.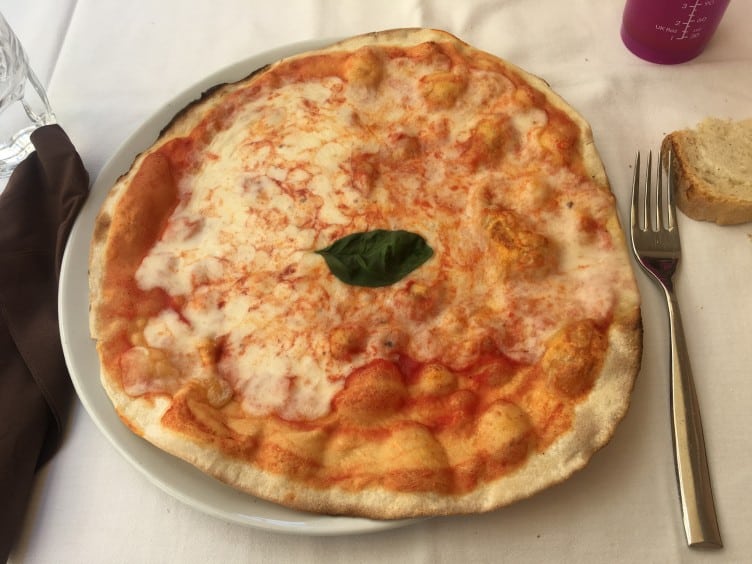 Where to stay in Rome
Best Budget Hotel: Smooth Hotel Rome West
Best Mid-Range Hotel: Starhotels Metropole – Tapped Out Travellers tested and approved
Best Luxury Hotel: Hotel Quirinale
Best Airport Hotel: L'ANGOLETTO
**Thank you to Big Bus Tours for the complimentary tickets. They are much appreciated but as we all know, this did not impact our opinion of the tour or the quality of service we received. **
Your Thoughts...

Please share your thoughts in the comments or reach out on social media...We would love to hear from you.
You May Also Like
How to make travel affordable, as an expat
Lose the Fear: Travel Happily with Your Kids