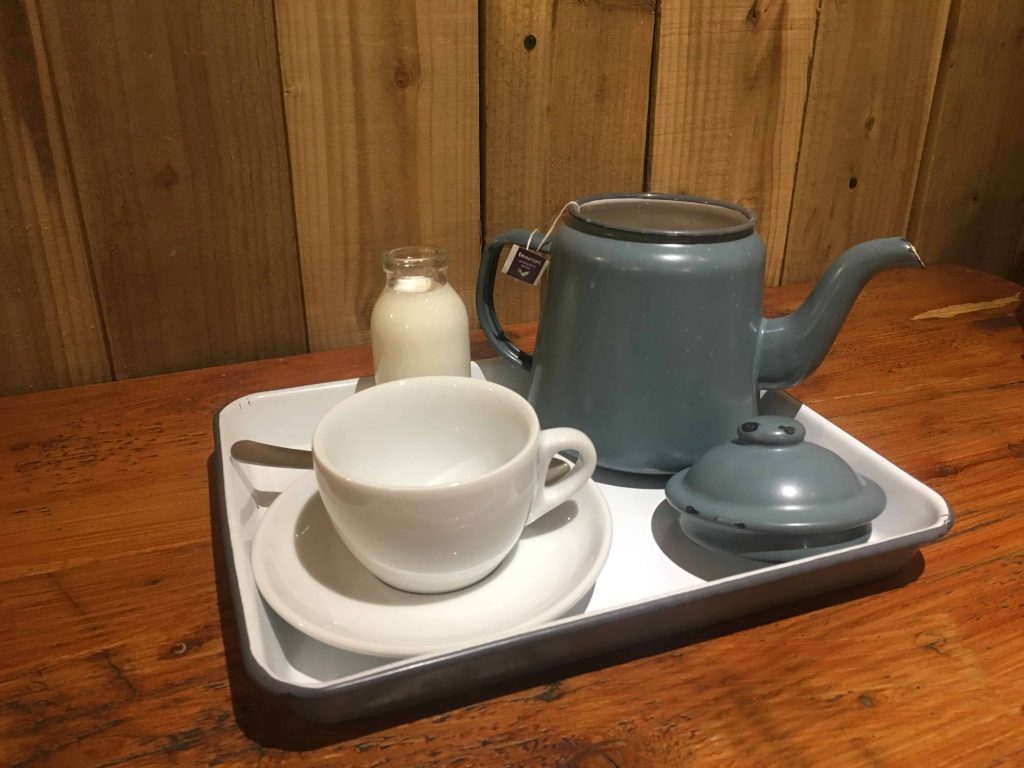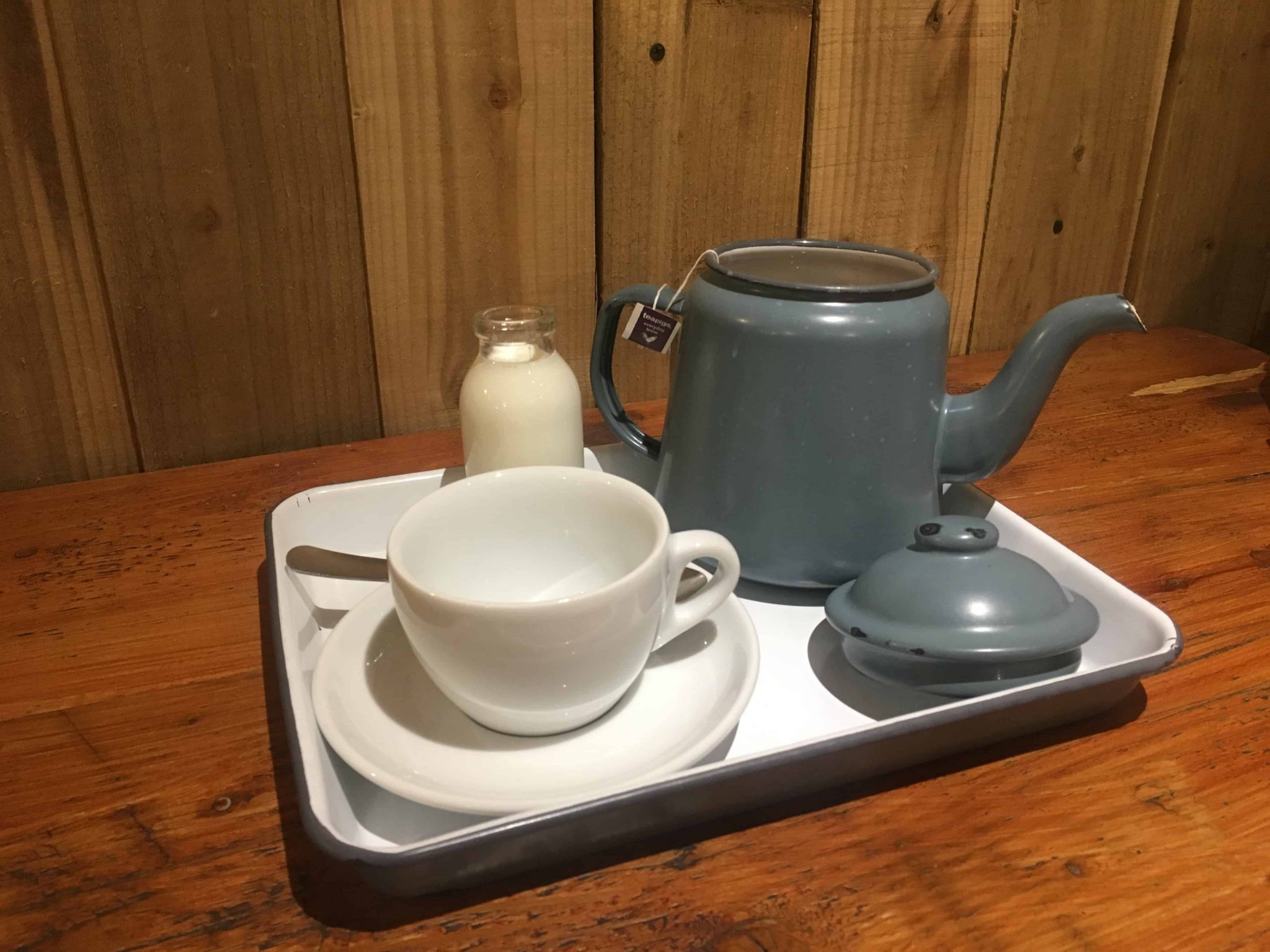 Edinburgh Scotland, Where to eat in any given city is a common question we forget to ask ourselves until the kids start begging for food and you have no idea where you want to go. Fear not; here is a great list by locals and fellow parents of the greatest family-friendly restaurants in Edinburgh. Where to eat in Edinburgh
As the day grew nearer and nearer, I knew I was forgetting to plan for something. Forgetting to research something. We arrived in Edinburgh and the first words out of my kid's mouth were "I'm hungry! Where are we going to eat?" Oh goodness!
This post may contain affiliate links.
To which I earn a small commission, at zero cost to you!
Find more info in our
Privacy Policy
.
I forgot to check which restaurants in Edinburgh were family-friendly. As a hub of bars and pubs and various styles in between, there is a fair chance that my kids (especially the 2-year-old) would not be welcome, or there wouldn't be anything on the menu that they liked.
I quickly took to Twitter and asked the city of Edinburgh what they thought. Not only did they give me a great list to start with, but their retweet of my query also generated a flood of suggestions from locals and fellow traveling parents alike. Everyone had their idea of the best place to eat with the kids. Well, we tried many of them and they were so incredibly on point! This is where to eat in Edinburgh with kids, as suggested by us and other traveling parents.
If you're looking for the others posts in the Ultimate Travel Guide to Edinburgh Series, we'll link to them as they are available!
Part 1: Best Places to Eat in Edinburgh
Part 2: Popular tours from Edinburgh with kids
Part 3: Edinburgh Castle
Hard Rock Cafe Edinburgh
Of course, we stopped at the Hard Rock Cafe. There isn't a single vacation that we have been on that we haven't stopped at a Hard Rock Cafe if it was available. Sometimes more than once if we are feeling extra lazy with decision-making and just want to grab American-style food.
Each restaurant has a different local burger on its menu. They take elements of the local cuisine and make them into a great big burger. Edinburgh has a Haggis Burger. I did not dare try it on our first night in town, and had planned on coming back in a few days with a little more liquid courage under my belt – I promise, I did want to come back. But, as luck would have it, there is a Hard Rock Cafe in Glasgow.
I didn't know this, I didn't see it on my map when I was planning our day trip to Glasgow but the kids did see the sign and made us take them there for early dinner before heading back home that day. Also in my favor, the Glasgow restaurant does not have a Haggis burger. Their local was something else entirely that sounded less appetizing to this Canadian than Haggis did.
So, I will never know what a Haggis burger tastes like, but I did manage to get two new t-shirts from the swag shop. All in all, a great day was had by all.
The City Cafe
The City Cafe looks amazing. The cool mix of coffee, breakfast foods, and booze on their website is enough to make me want to visit here. The menu is heavy on burgers and serves all-day breakfast, which are two things I look for in a family restaurant #sorrynotsorry I love that they specify that their pancakes are American style.
I feel like there is a huge gap in knowledge between what Europeans call pancakes ( Canadian Crepes) and what we in North America call pancakes. To be clear, these are referring to the fluffy syrupy kind, not the Nutella-filled folding kind from the Christmas markets.
Urban Angel Cafe
Urban Angel Cafe restaurant knows how to capture an audience with their website photos. The menu looks amazing and it doesn't appear to be very expensive. The breakfast and brunch menu is served all day and gluten-free options are available upon request.
The decor looks amazing and I have to admit, I am a little sad I didn't get a chance to try this cafe out before we left. Next time, I suppose.
The Caffeine Drip
After eating toast and cereal for 5 days, Hubby wanted a change of scenery and decided we were eating out for breakfast. Who was I to stop him?
The Caffeine Drip is a quaint little restaurant in the basement, with a lounge/cafe on the main level. Strollers are not welcome and there are no high chairs. The seating is limited but it didn't look like they were well known enough for this to be a problem.
There were two other families already sitting when we arrived, and a few businessmen arrived after us. No one even batted an eye when the kids started talking (loudly) and moving around in their seats, which is great because basement restaurants tend to echo and this one definitely amplified every single noise these children made. At least, that's how I remember it.
To my surprise, the food was incredible and the portion sizes were massive. Pictured below is the French Toast and bacon we ordered for myself and the children. Had we known, I would have made the children share since they only ate one slice of French Toast anyways. Hubby had a cappuccino, and I had a tea – as per usual.
I loved the teapot that my tea was served in, just seemed old school and really fit with the theme of the restaurant – South Africa. Hubby's cappuccino was apparently amazing. He still hasn't stopped talking about it and it's been 3 weeks.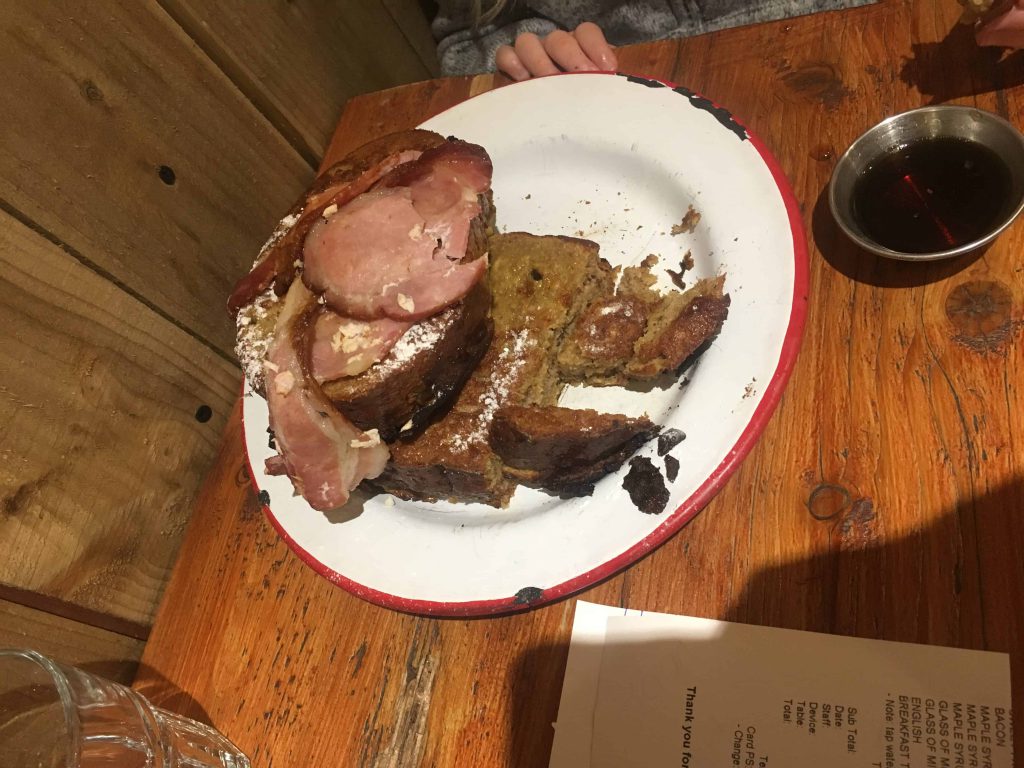 Burgers n Beers
The Burgers n Beers grill house reminds me of the restaurant we found in Nuremberg. The average menu item did not exceed 13£ and there is a dedicated children's menu. The beer and drinks options are also fairly elaborate as well, suggesting there is a little something here for everyone. It is definitely, a must-visit when in the mood for an old fashion burger or wings.
Oink!
Oink! really got the children's attention. Now that Munchkin can read, he reads everything he sees and tells everyone what he has come up with. Sometimes they are accurate, sometimes they are not. But when they peak his attention, everyone needs to know about it, and his baby sister is his biggest fan. She will repeat just about anything that comes out of that boy's mouth. So as we are walking down the street and he sees a sign for Oink!, of course, he reads it, reads it again louder, and they both start Oinking down the street.
It took a while for us parents to truly understand what has just happened and why both our children are suddenly imitating barnyard animals – because these things tend to get out of hand and evolve into other animals associated with pigs.
Long story short, we didn't make it to Oink!, much to the disappointment of our Twitter thread. There are 3 locations throughout the city of Edinburgh. At each location, guests are asked to choose their portion size; 80g, 160g, or 250g, pick bread, pick stuffings, and finally a sauce. Pulled Pork anything looks amazing and the photos alone are making me hungry.
The Standing Order
The Standing Order was recommended by a few Twitter users, and we discovered it online independently so that must count for something.
When we walked in, we weren't sure what we were looking at. There are a series of rooms with tables and chairs, and the main area is a large bar, and high bar tables and chairs. There wasn't a hostess to take us to a free table, or even a server to take our order. We quickly learned that the seats were fair game – find one and make yourself at home. The stroller was emptied and left in the front lobby.
From here, guests enter a queue at the bar and order their food this way. A menu is available at the bar and at all the tables. A special children's menu is separate (and frankly, a little hard to find). We found a stash of menus next to the disabled toilets – which are left locked. Food is served fairly quickly and the menu isn't as elaborate as a place this size would expect, which is probably why food is served so fast.
We order the Fish and chips, and they came with peas. Surprisingly, the baby only wanted to eat the peas and wasn't much interested in deep-fried Haddock. I was in love; I hadn't had Haddock since leaving Canada and this was perfect.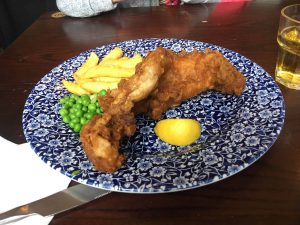 Cosmo
Cosmo is an International style buffet. They are centrally located near bus and tram stops and have ample parking for self-driving guests. They do recommend reservations but it does not look like walk-ins will be turned away automatically. The website says they have ample facilities for families and handi-guests, such as Baby Changing Facilities, Disabled Access, and Free WiFi for everyone.
At 15£ for dinner or 8£ for lunch, Cosmo appears to be the perfect one-stop-shop for families trying to stick to a budget. I personally love buffets for this reason alone.
Contini George, Street Edinburgh
The high-end Contini restaurant is a great touch of class and family-friendliness. The breakfast menu is extensive and there are so many yummy-looking coffee and tea choices that you will be here all day just trying new blends. And the scones! Did I mention I love scones, biscuits, and artisan bread? Carbs; I love carbs.
Our revamped wine list has over 40 wines sold by the glass and by the bottle. In addition have a very special range of limited wines that we are serving from the magnum giving our wine lovers a very special experience at great value prices… The wine list offers the unusual addition of a 'to go' price for every bottle, so that diners can take home their favourite to enjoy

https://www.contini.com/contini-george-street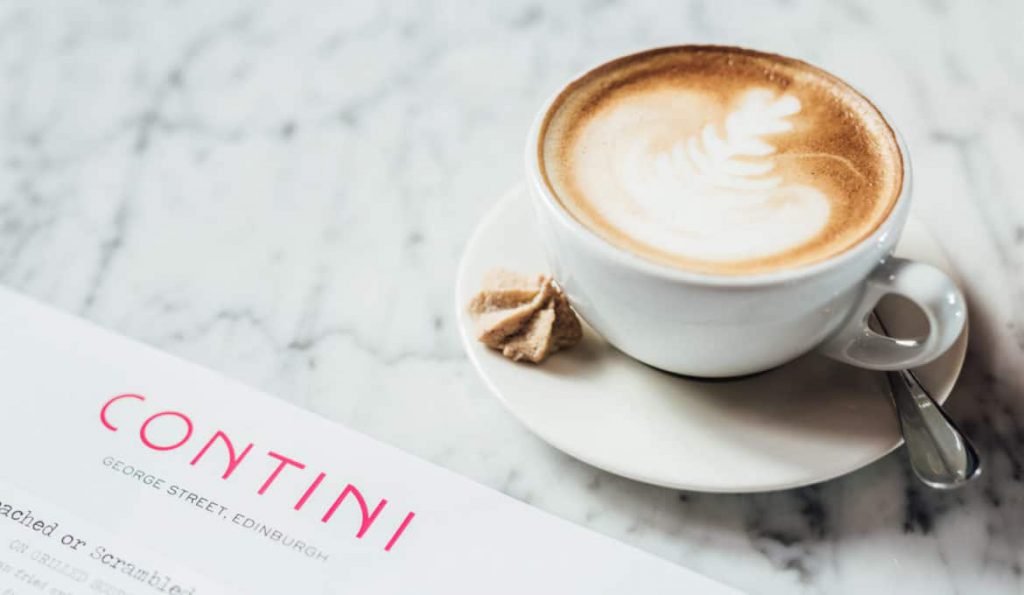 The Waiting Room
Another great-looking restaurant with a great-looking menu. The Waiting Room offers Scottish, American, Big, and Vegetarian breakfast options. The lunch menu is heavy on the burgers and clubs (nothing wrong with that), but they also have a few "traditional" lunch options like fish, mixed grill, and soup.
Whatever your fancy, The Waiting Room Bar looks to have a little something for all and the prices are very reasonable. Like most bars and restaurants in a large city, they also recommend making reservations if you don't want to be turned away or wait for ages for a table to become available.
Timberyard
This 6-time Award-winning restaurant this an authentic warehouse, which dates back to the 19th century when it was built as a prop & costume store. The decor and esthetics of this restaurant are amazing and readers are recommended to visit just to take a look at this incredible building.
While the Timberyard does not offer a specific children's menu, children are welcome for lunch. Due to its popularity, they have limited their evening tables to children 12 years and older.
Grand Cru
This one wasn't recommended by anyone but we did drive past it and it looked great. It was our last day and didn't have time to stop in but we did see a young family having a bite so it passed the family-friendly test. Not far from Waverly station, we were on the Hop on Hop off bus tour at the time.
Their Express Lunch menu looks quite thorough, and not that expensive at only 8£. From a Fajita wrap, chicken caesar salad, or burger option, there is enough to keep the whole family happy without breaking the bank. I imagine the dinner scene is not as welcoming, as most pubs tend to get loud and crowded as the day wears on.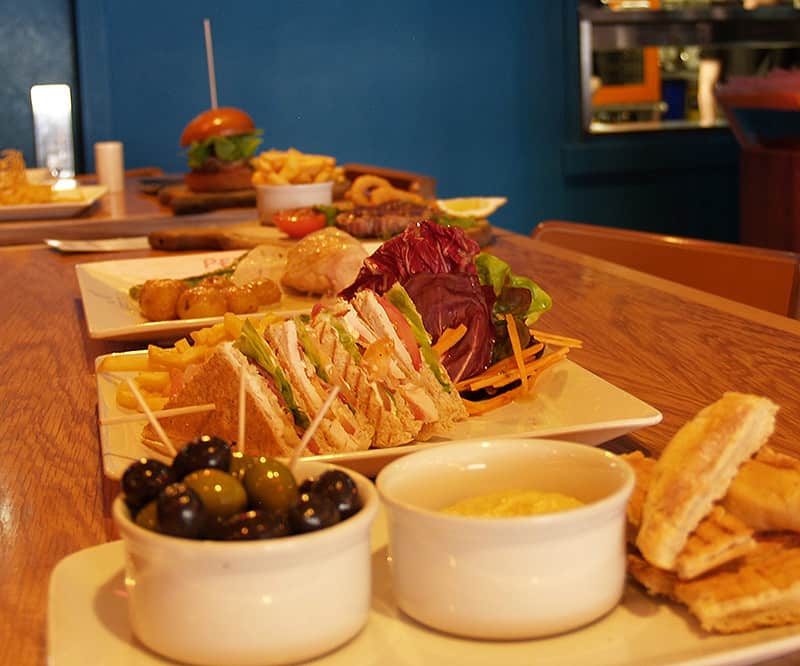 Your Thoughts...
Please share your thoughts in the comments or reach out on social media...We would love to hear from you.
You May Also Like…
How to pack for Scotland in the winter
Beast from the East – Photos from the great storm in the UK
Traveling Full time while on Maternity Leave
Why traveling with little ones is the Best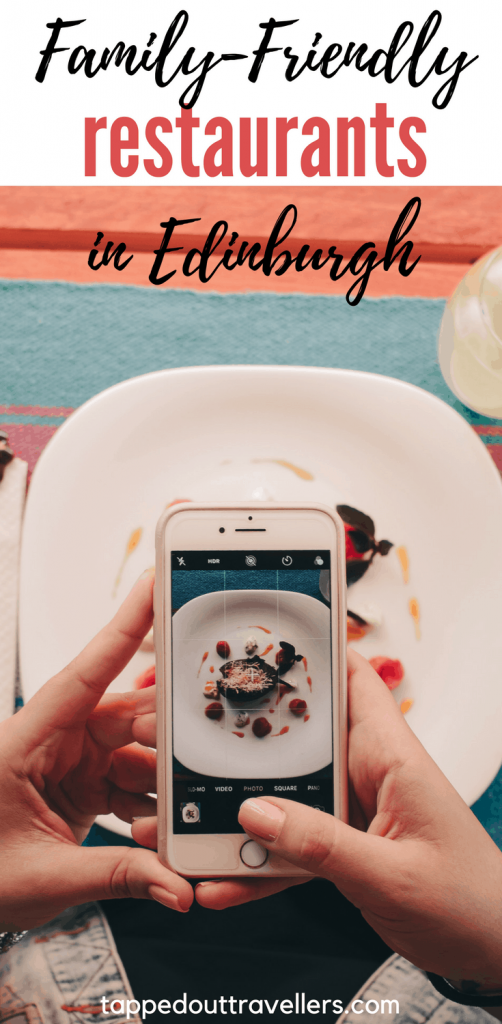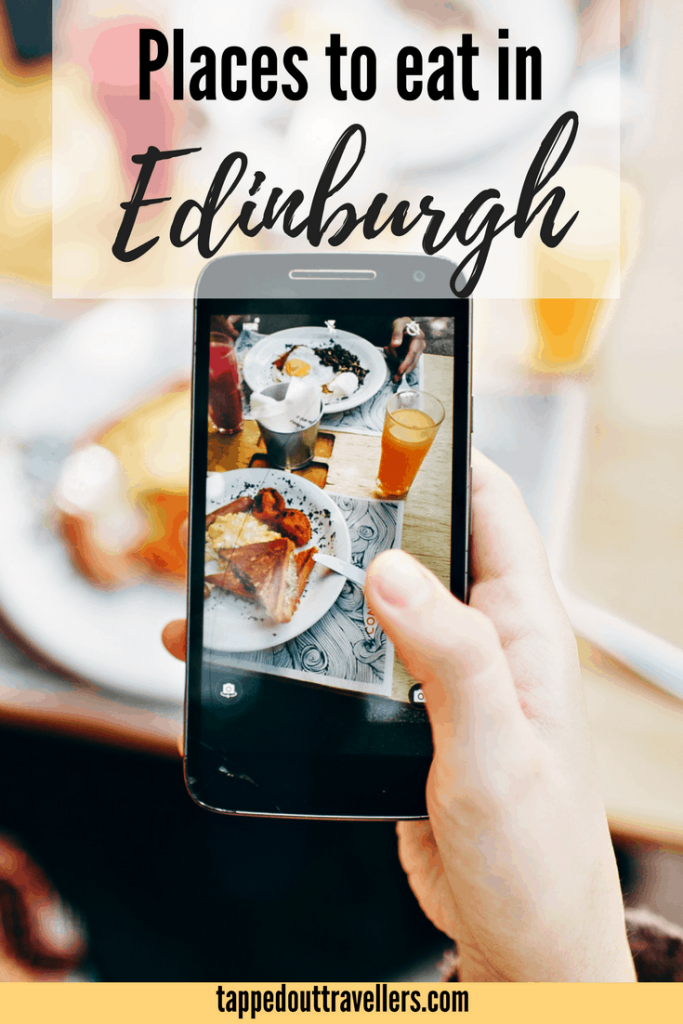 Do you have any Tapped Out Tips?
Questions or Comments? Join the conversation below.