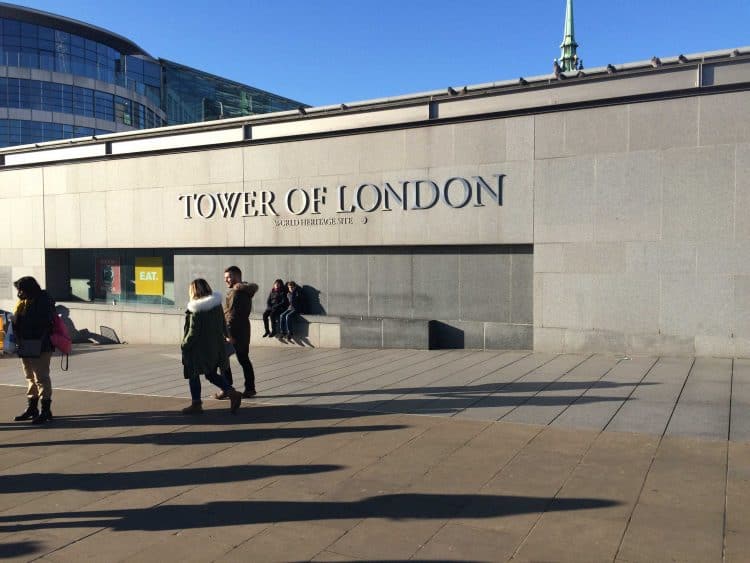 Christmas in London Itinerary With kids: Learn what's open and what to do on Christmas day in London with kids
What to do on Christmas day in London with kids
London is huge, fast-paced and loaded with things you've been told not to miss, here is a 6 Day Amazing London Itinerary With kids. It's a great city, but it can be hard for a family with kids to know where to start. I have been asked many times since our London adventure; are there any things for children to do in London? In this article, you will find our recommendations on how to organize your time, keeping yourself and the children in mind, while checking out the London Christmas Markets, and attempting to celebrate New Years Eve in London with kids.
Travel times will need to be considered, be it the Tube (London Underground) schedules, bus schedules, or an iconic London Taxi. The streets of London are a memorizing patchwork of some 25,000 streets and thousands of landmarks which can quite literally change your brain. The cab drives have it covered so enjoy your adventure in London.  I have compiled our stay in London into a grand-master itinerary, including great places to eat with the kids.
Tapped Out Tip:

The Night Tube

is running Fridays and Saturdays on the Victoria, Jubilee, and most of the Central, Northern and Piccadilly lines.
Get the kids involved
While I love buying books and souvenirs for kids everywhere we go, sometimes it just isn't possible. Be it financial; we just don't have that much money to buy everything we want, or physical; simply not enough space in our luggage for all these purchases, I like to pre-buy souvenirs when I can.
This way, not only do I have more money for other things when I get there, but I can be sure that if all else fails, at least I have these.
Since buying toys or postcards (my go-to souvenir) can't really be planned ahead, books can. Buying on Amazon also means you are sure to get them in your language. Ok, so maybe London isn't the greatest example of this particular problem but Rome, Hamburg and several other large cities only offered children's books in their native language (expectedly, mind you).
Travel books for London that we purchased but could have bought for much cheaper on Amazon;
Check out London Kids Travel Books for more options to get the kids involved in vacation planning
Getting to London
The train from Cardiff to London is a nice, quiet break from vacationing for three days and a nice way to refocus on the upcoming adventure that is 10 days in London.
The key to traveling by train is to travel light. Many passengers only had a carry-on bag; a few had a luggage piece in the small closet near the door. Between the stroller, cot, two large pieces, the carry-on and book bag, we took up most of the room. We didn't have an issue getting on and off of the train, but finding somewhere secure to store it was like playing Tetris and failure was not an option.
Getting around London
The cabs here are amazing, ours was a hollowed out PT Cruisers that had two seats in the back like one would expect, but they are in the trunk – because it's a hatchback. There is a large open section in the middle for strollers or wheelchairs, and three seats behind the driver/co-pilot seat that can be folded down for use if needed. We put the stroller into the cab, baby inside and safely strapped in, locked the tires and away we went.
As terrifying as it sounds to have your child only secured in a stroller while driving 60 km/h in a busy metropolitan like London, the other option was even worse; on my lap or a chair of his own.

The London Pass
First of all, we used The London Pass and The London TravelCard.  While I realize the Oyster card is available on the London Pass website and offers discounts when purchased together, our travel agent decided the travel card was better, and after review this website, we agreed.  Public transit has an official start and stop date, so purchase and use wisely, as London Pass starts on the first day you use it.
The London Pass website also has a comprehensive list of all of the sights that are included for free, and they also provide a book with your purchase of the card. During peak season, the most attractive sights have a fast-pass system; London Pass holders can skip the lines.
At some attractions skip-the-line is not always honored during the down season, most won't but some did. We also had a toddler, so that might have been a factor.
Landing Day
Call it Landing Day, Christmas Eve Eve – you know, the day before Christmas Eve – and just relax. We walked to the National Geographics Restaurant and cafe, check out Harrods and took a stroll through the London Christmas Markets.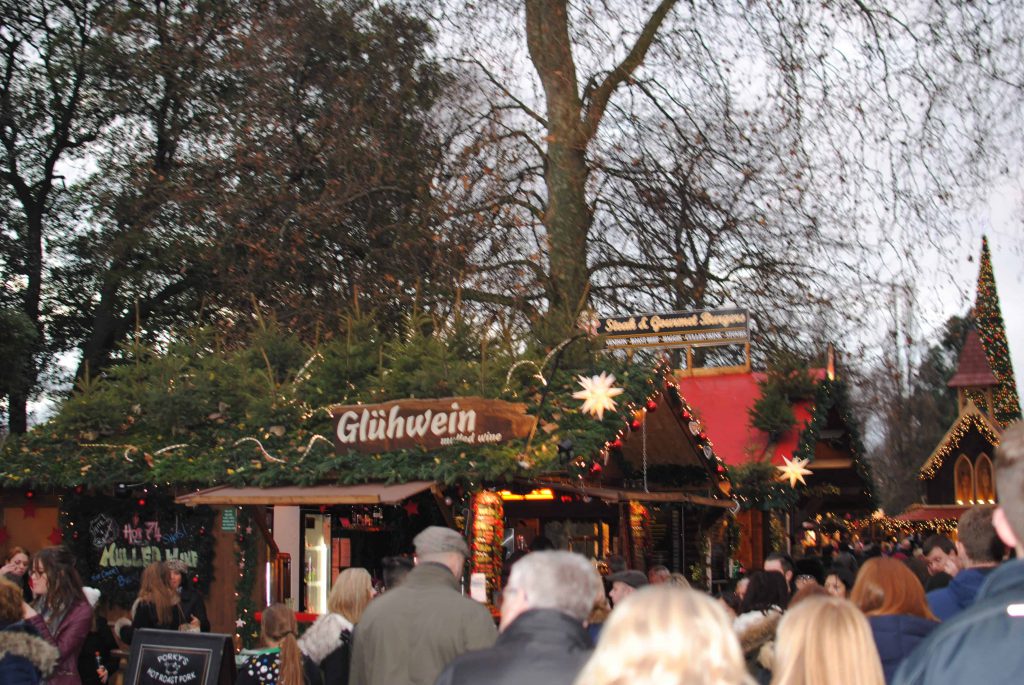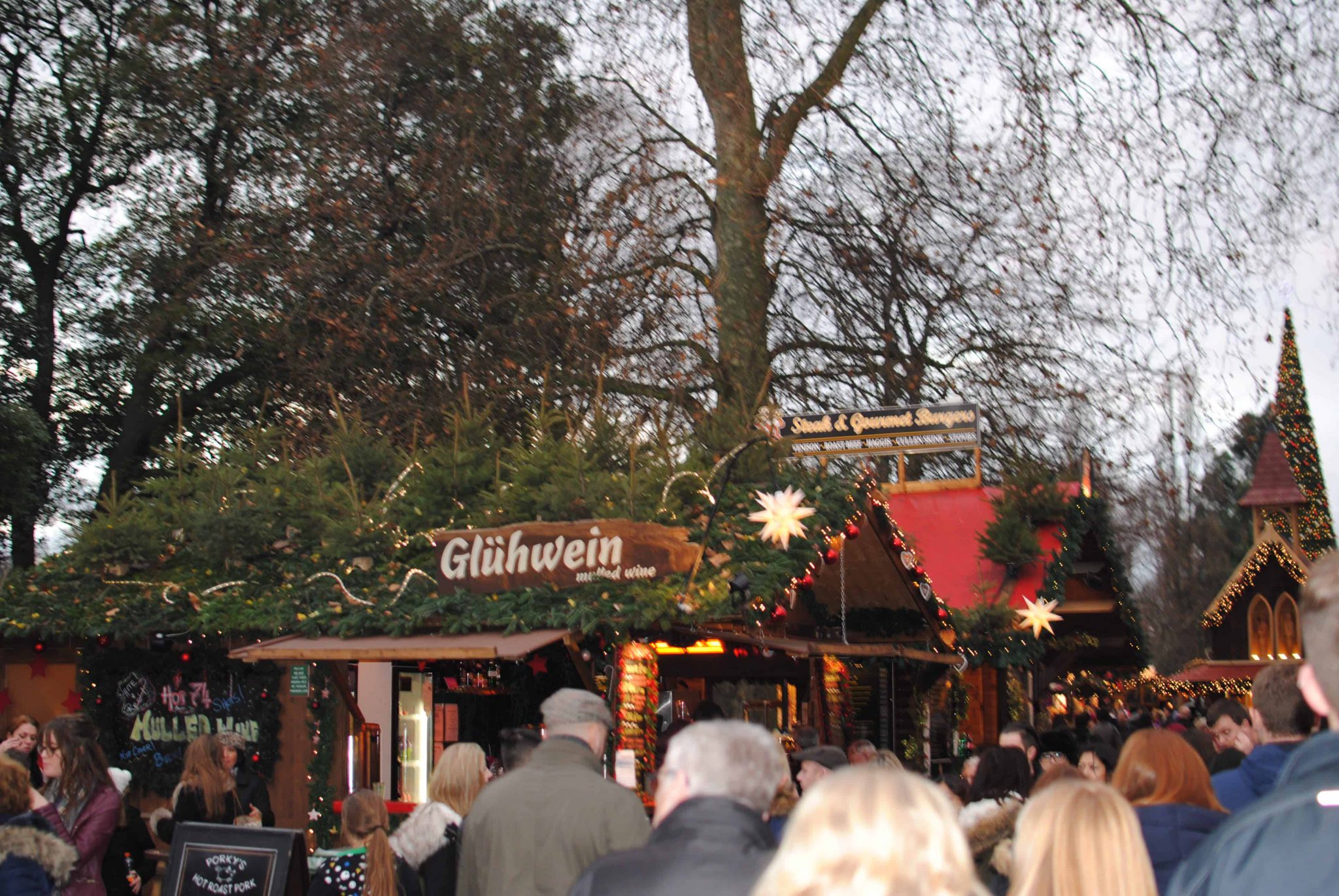 Christmas Eve
Starting at the heart of London, get to Piccadilly Circus and visit the Rainforest Cafe and M&M store (discount on merchandise with the London Pass), these are pretty much one of the few things left open in the afternoon on Christmas eve. If you have any shopping left to do, this would be the time to do it. Personalized M&M's anyone?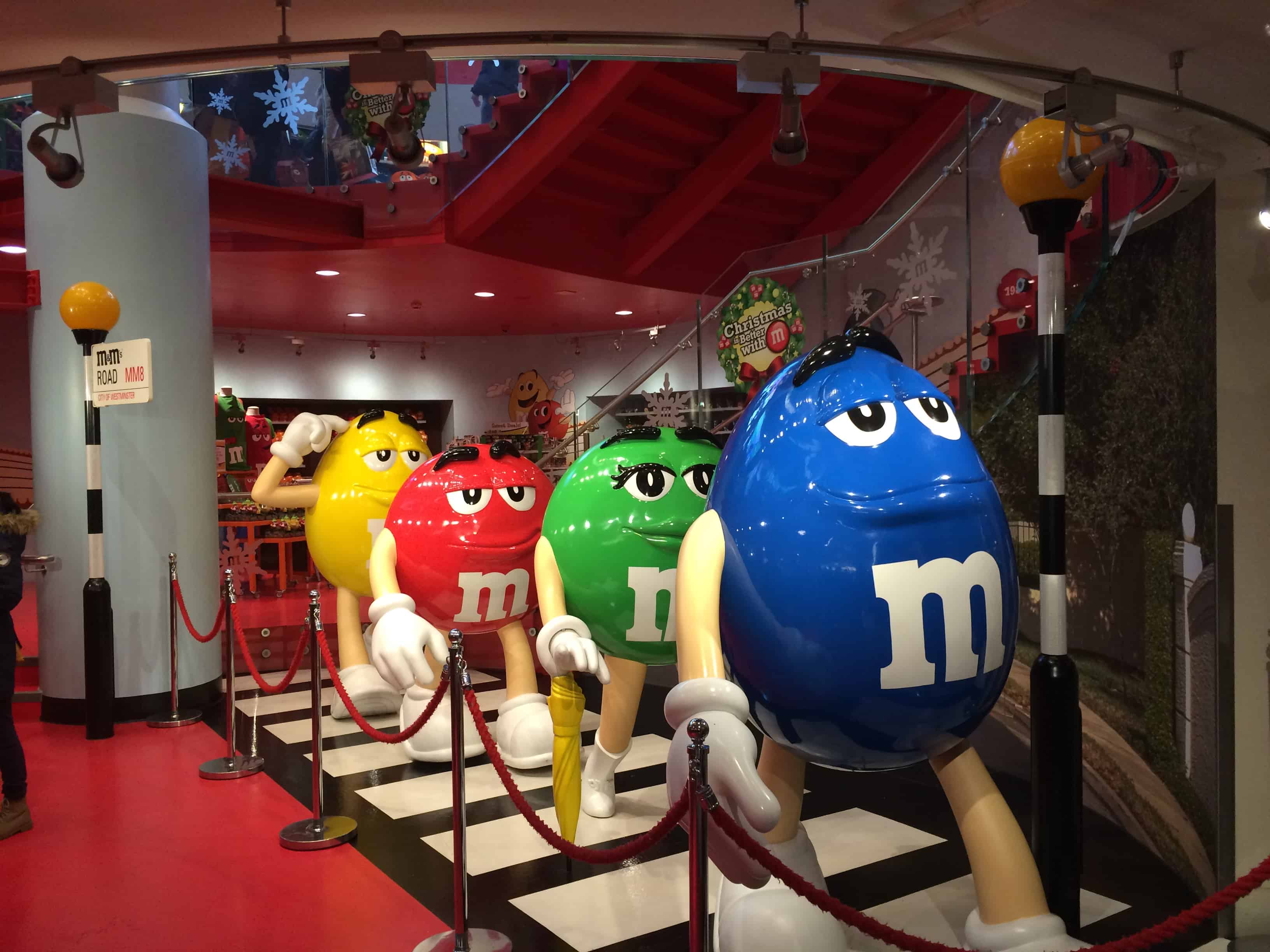 After lunch, head to Covent gardens and visit the Film Museum. While we were there, they were displaying the James Bond temporary exhibit. It was a great place to have the toddler nap while we walked around in the warm, dry, quiet museum.
It didn't take long to realize where we wanted to have our Christmas Dinner in London; Jamie's Italian. They were offering a wonderful Christmas Menu and the dinner reservation app said they had a few spots left for a decent toddler meal time.
Shortly after dinner, we signed up for the Hop on Hop off tour but with a twist – Santa was our tour guide and we didn't actually get to Hop Off the bus. They took us around the city, checking out the amazing London Christmas Decorations and Lights. Munchkin did a good enough job sitting still, there was another baby on the bus that was louder than him so I didn't feel AS bad about his constant asking to say hi to Santa. At the end of the tour, they dropped us off at a bar and gave us all a complimentary glass of gluhwein (completely lost on me).
On a slightly sour note, the travel agent that booked this tour said it would take us 2 hours to complete (it only took 1.5 hours), we would be in a HOHO bus with the roof down in order to take amazing night time decoration photos (it was a Coach with a glass roof, not opened) and we were supposed to be dropped back off at our pickup point – Trafalgar Square.
We were left to our own devices at the bar, in the middle of I'm still not sure where, and the metro was closed for the evening (by a few hours). We took the long bus ride home with a, thankfully, sleeping toddler in the stroller – which the coach allowed us to store underneath but almost forgot to return.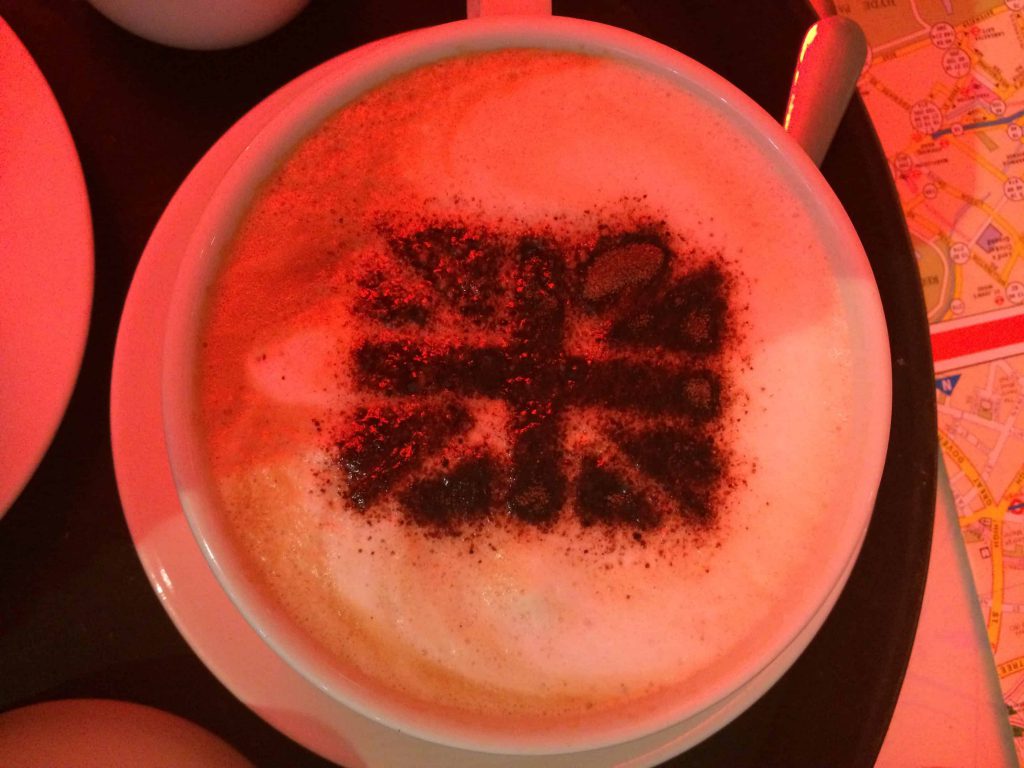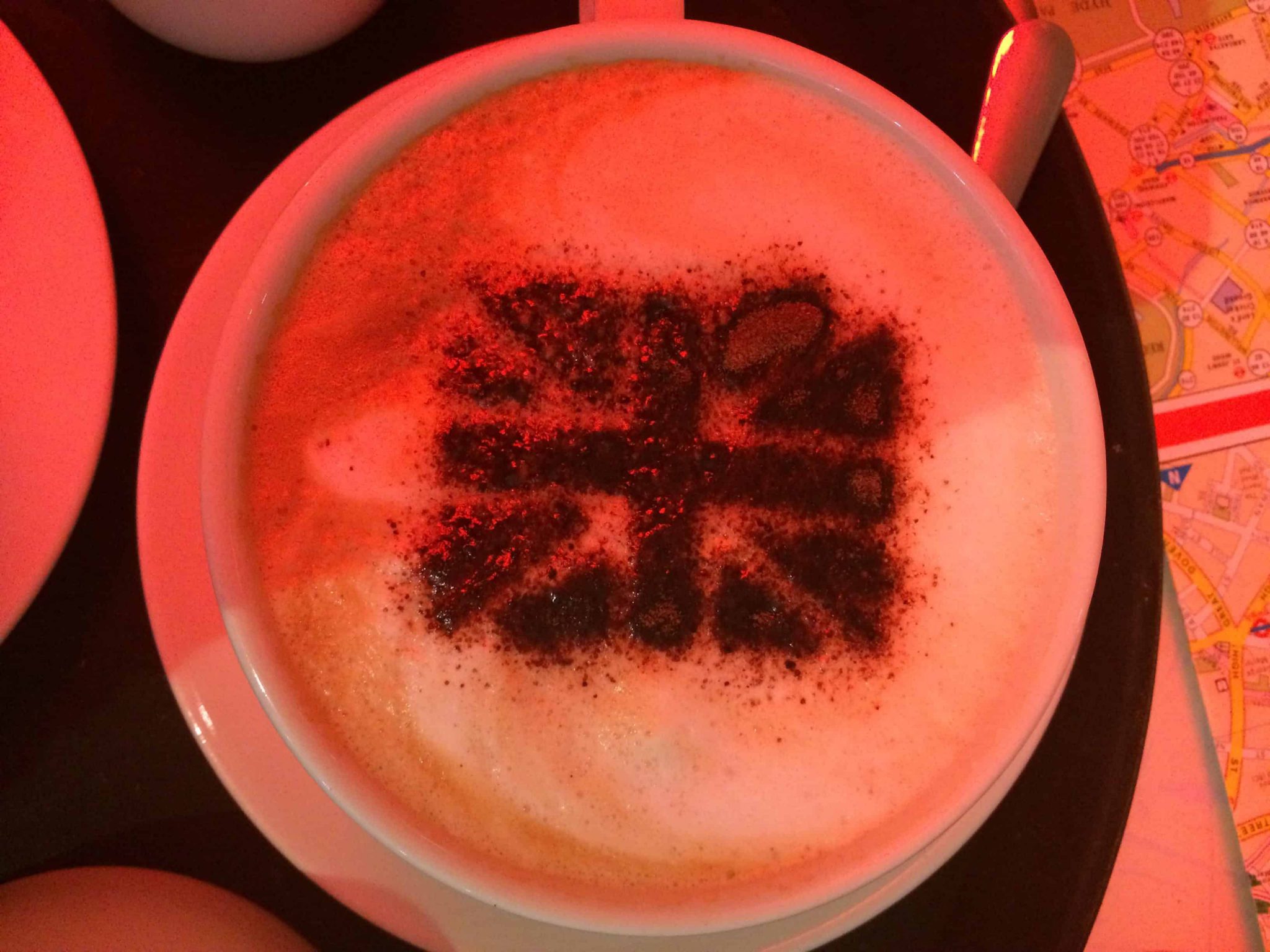 Christmas Lunch in London
Christmas Morning itself came and Munchkin had no idea it was different than the day before. As a bright-eyed 2.5-year-old, he was oblivious to time. We gave him his gift (only one from us, Santa left his under his tree at home, where it can't get lost or broken while on vacation – this was the last year we can convincingly pull off this lie) and went downstairs for breakfast. The lobby had a beautiful tree decorated so we took the opportunity to take our obligatory Christmas tree photo and send them to the family.
Since transit is down for the day, understandably, we decided to take a cab to Westminster Station. On a normal day, I would have called this expensive but it was Christmas and the nice driver showed up with a smile on his face so he could drive a bunch of tourists around. Both the worst day and most money-making day of his year, I'm sure. But I digress.
At Westminster Station, we took a walk around, finding a few Paddington Bear statues (this was a challenge given to the London people while Paddington was being promoted in the movie – try to find all of them. I think there were 36… I found 10). We were waiting to board our River Cruise.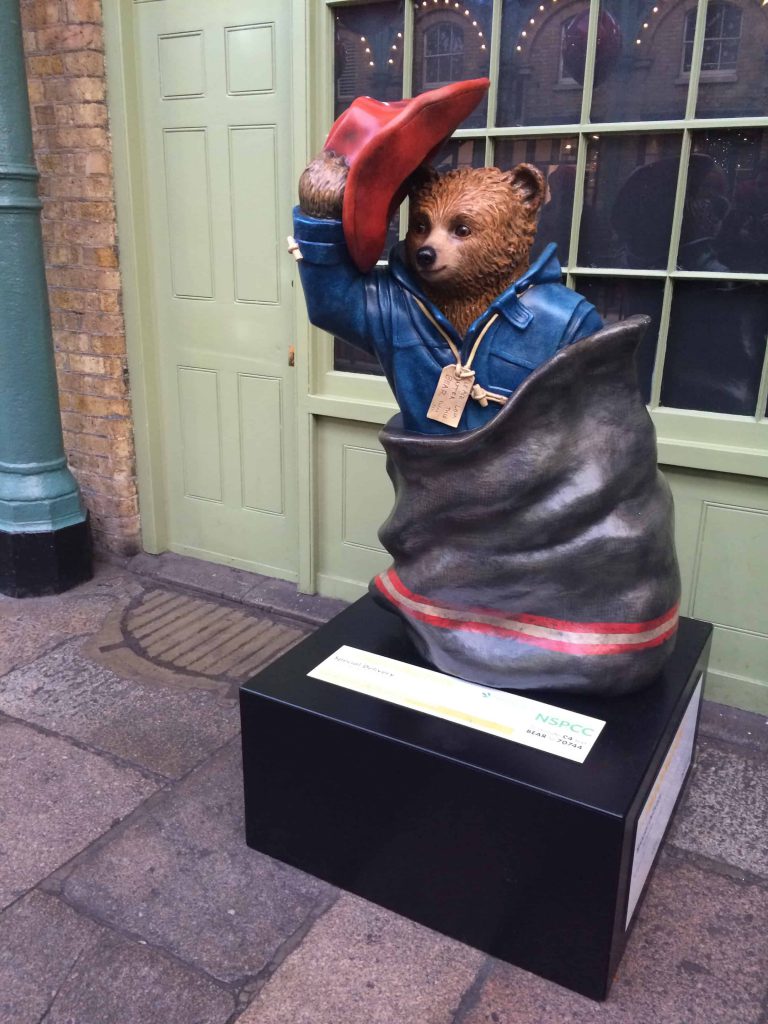 The Cruise doesn't have a price for kids under 6, which was great. This also meant he wasn't guaranteed a chair. He was listed on the reservation as a person, for headcount purposes, but we risked having him sit on our lap for 2 hours. We brought the stroller, thinking maybe we would have him sit in there while we ate, at the end of the table.
Turns out, they managed to sit everyone perfectly with the children accounted for, and there wasn't a single toddler sitting on a parents lap (babies were clearly sitting with Mom). Here we were served an obscene amount of food, all amazing by the way, had great entertainment, and an even better view of the Thames River. The other families at our table were amazing company and even talked to Munchkin, which really made him feel special. Children were also not seated together at tables, which was PERFECT.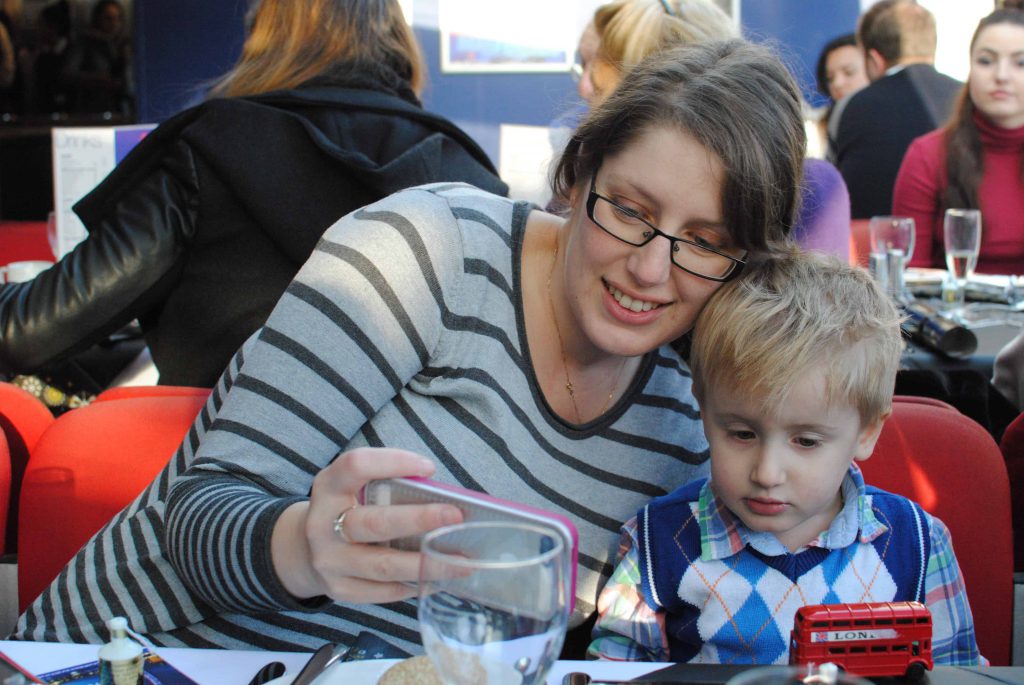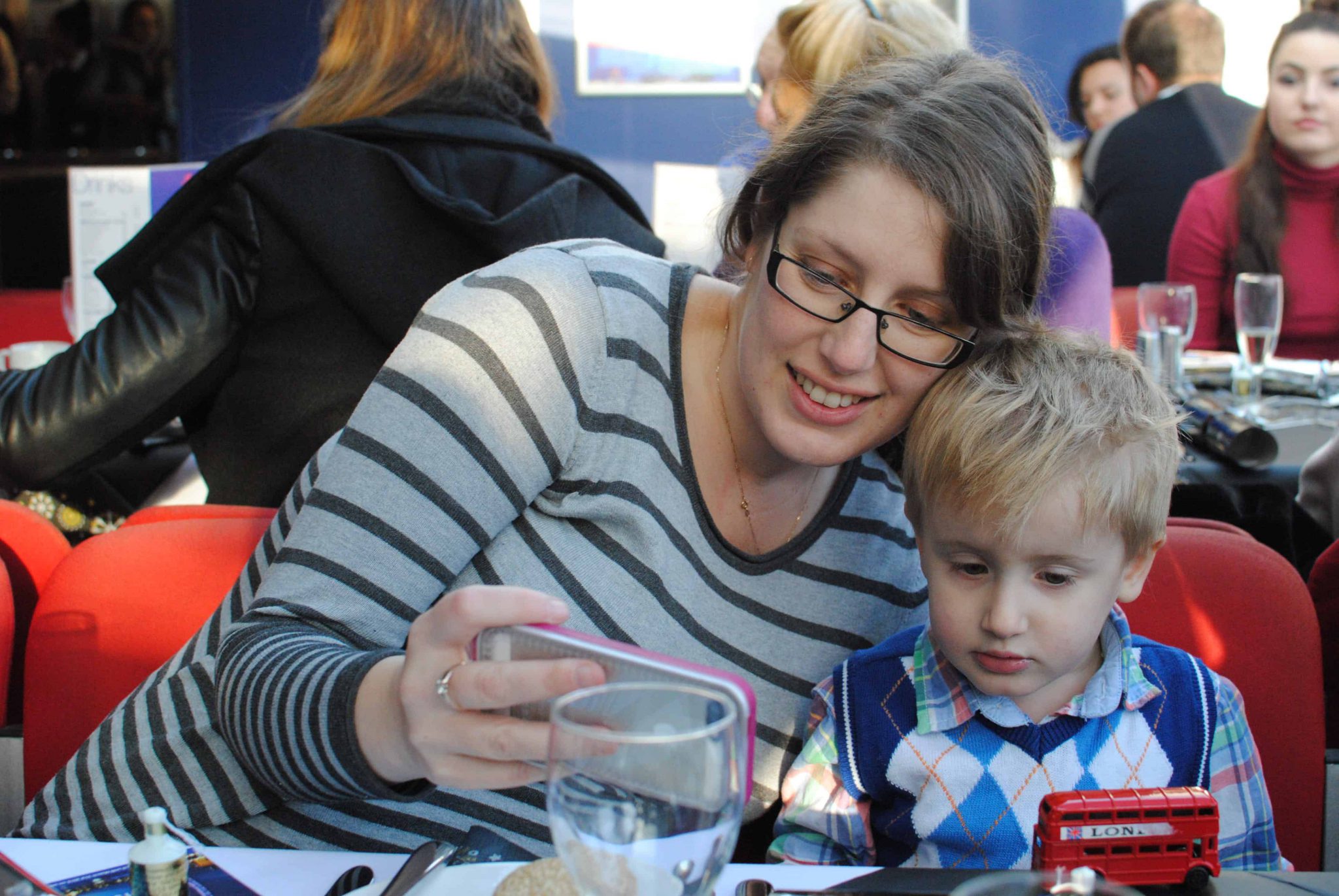 After the cruise was wonderful, glorious, long-awaited for naptime. We took this opportunity to walk around and just sightsee. Walking the park towards Buckingham Palace and checking out the War Memorial was definitely high on our list of things to do. The crowds were also starting to die down as it came closer to dinner time.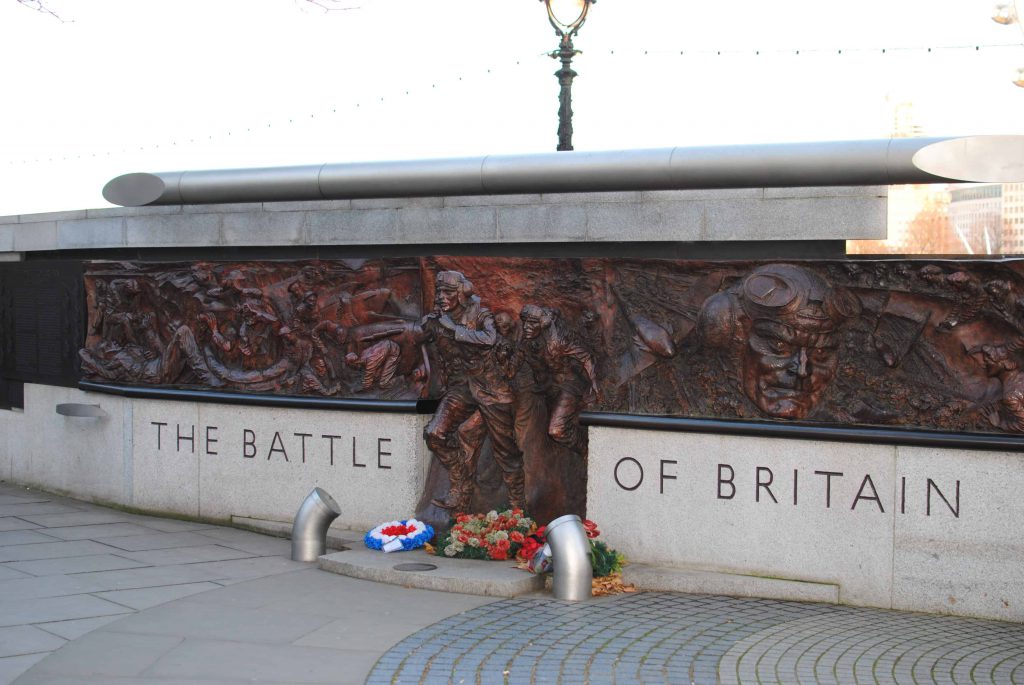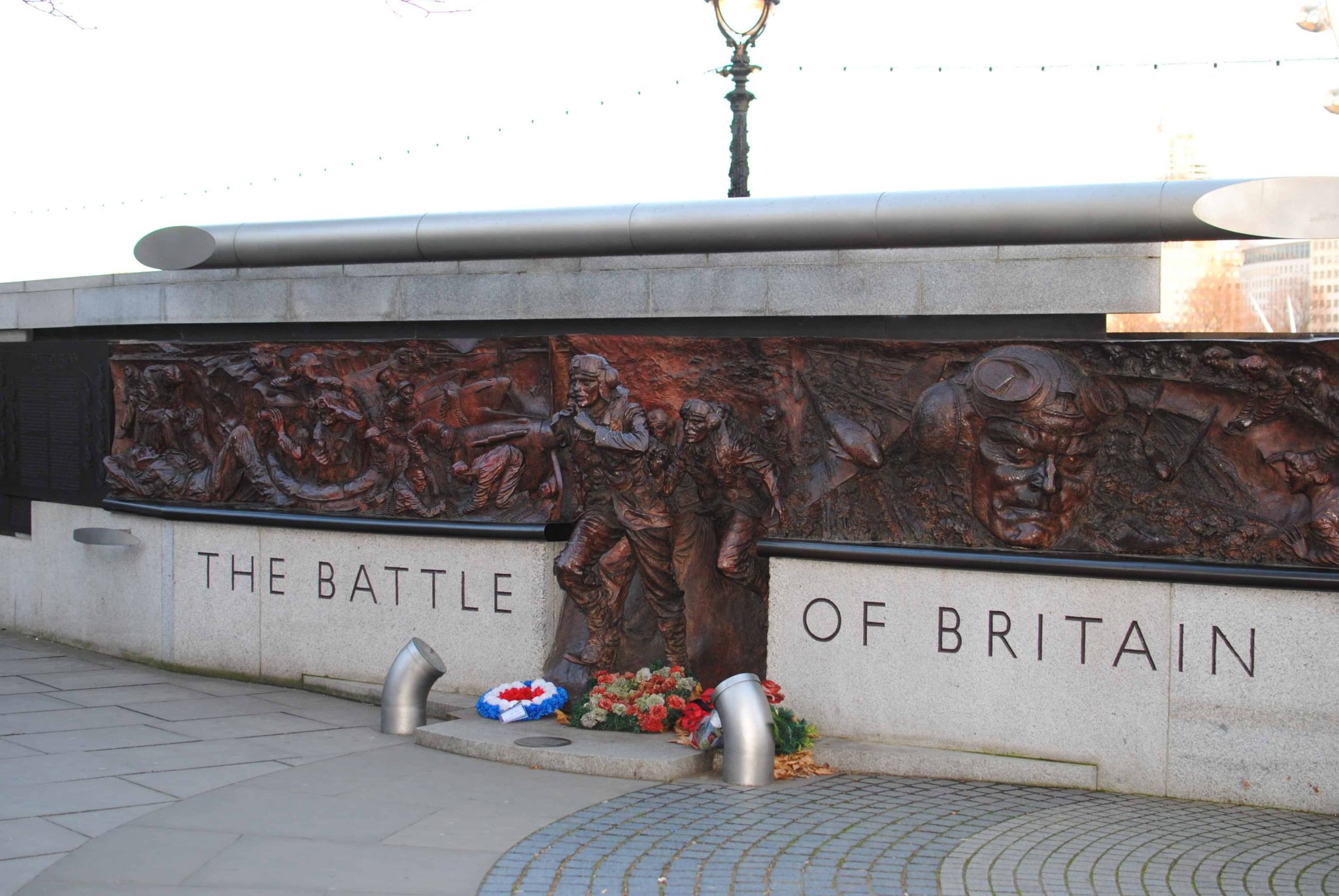 Boxing Day
Starting bright and early is your best chance to see everything. Take the tub over to the Westminster station and take a few amazing photos of Big Ben, and a full-size shot of the London Eye before crossing the bridge. When we went, the metro was partially closed for the holiday and planned shutdowns for renovations but they have since changed all that and are now running on holiday hours on Boxing Day. Either way, most of our time was spent walking.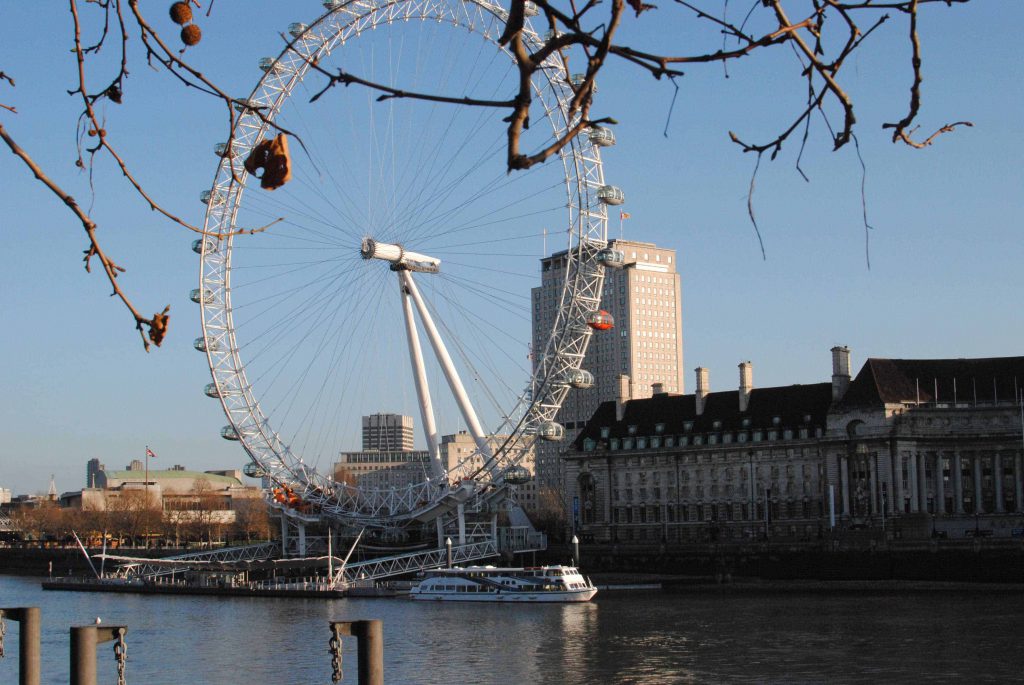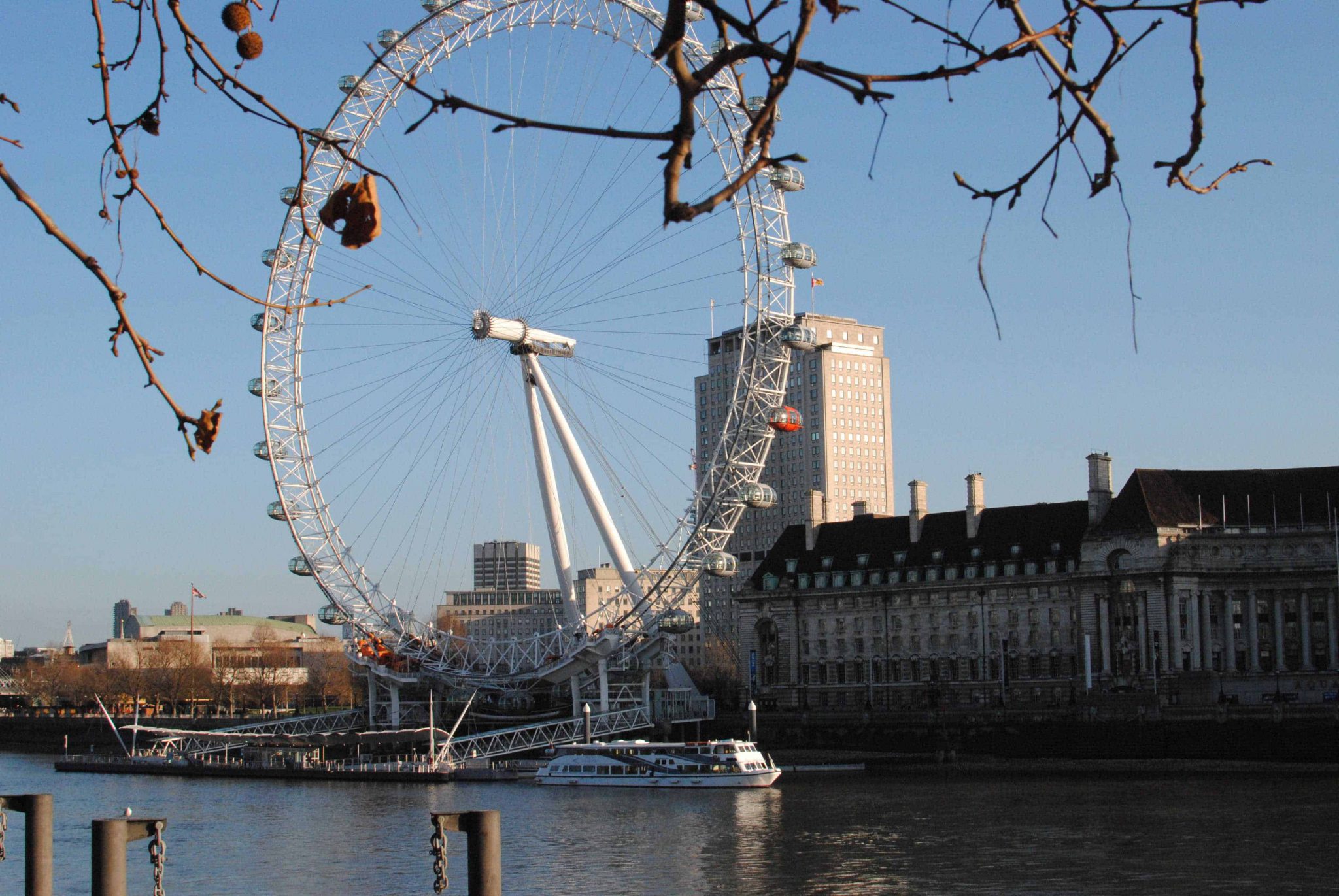 There you will find Sealife, get tickets for the London Eye, and grab yourself an awesome Ugly Christmas Sweater. Souvenir stands are pretty much at every street corner but these guys were hard to find. Considering my "enormous" baby-belly, I was lucky enough to find one in my size. Yay!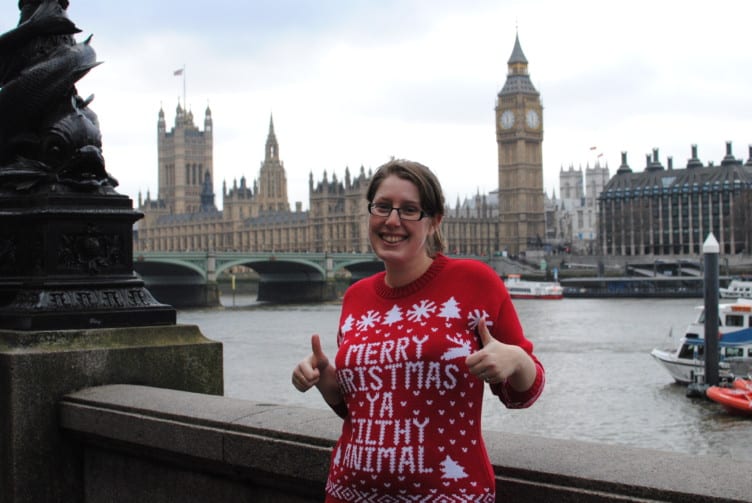 Back across the bridge and you will find the Horse Guardhouse, actually enter Westminster Abbey and visit the Churchill war rooms ( there is a lift available for strollers and wheelchairs, but the actual bunker is a bit snug), before breaking for a late lunch at Pita Pit (this was a fair trek but I was 6 months pregnant and had a craving). If you time it all right, this is 100% doable.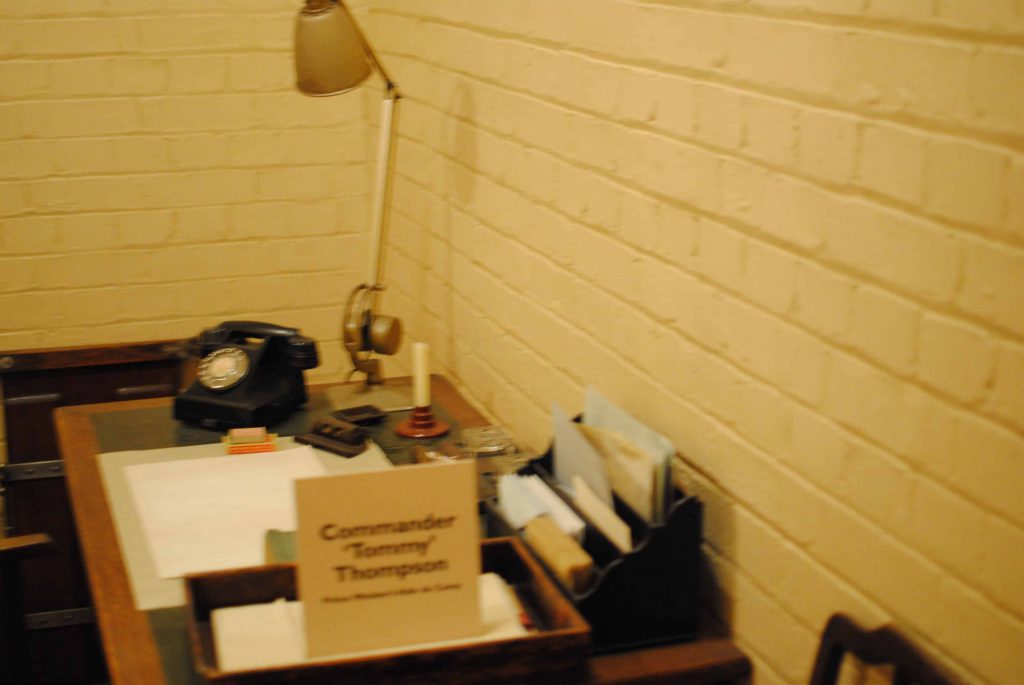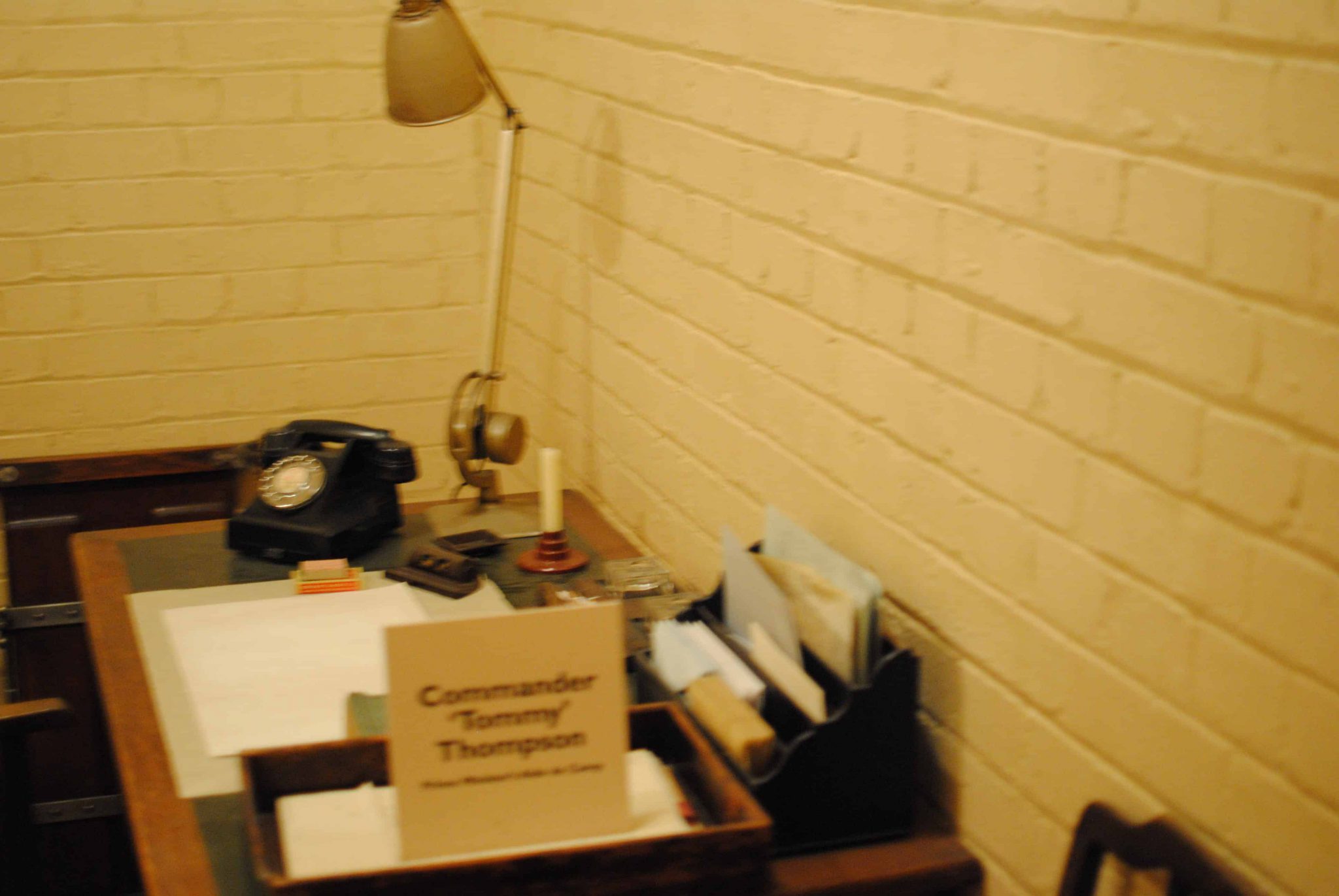 Why are we criss-crossing the bridge like this? Mainly because taking a bus to Sealife would have been longer than taking the Metro to Big Ben then walking the rest of the way, AND… giving the kid something for him, that also tires him out so we can do "adult" things with a sleeping toddler in the stroller is basically #goals
After lunch, head over to the Transport Museum with your now awake fully rested and fed toddler and burn some more energy. This museum was meant to be run around in, played in, climbed and coloured. It was glorious. And the Munchkin had a great time too.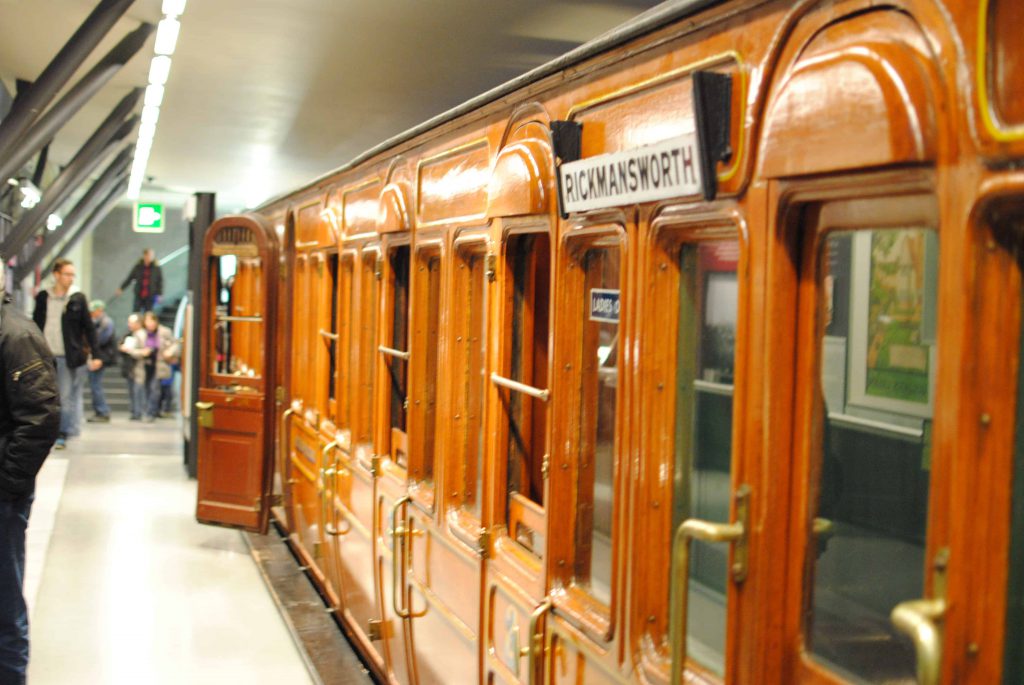 Don't forget to do some shopping at Covent gardens Christmas Market, and enjoy some street performance to work up an appetite. We decided to hit up Jamie's Union Jack for dinner.
Everything except Jamie's was completely stroller friendly. We had to fold the stroller for the London Eye and place it in a special spot in our pod, as to not get in the way of people moving around (by the way, don't bother with the photo at the end, they at 7 £ each… and a few attractions have them. By the end of our vacation, I could have taken us all out for dinner on the money we saved by not purchasing the pictures).
Back to our regularly scheduled program
Now that the "holiday" is over, everything is back to normal. The people are back at work, attractions are open, no more guessing games.
Your first stop will want to be the Tower of London, now that the tourists are back on the streets and attractions are open, lines will start to form even before the doors are open. And oh Lord the line was long. It moved fairly quickly since it was so early in the morning but there were a lot of people trying to jump in ahead of us. Several times I had to tell people to get to the back of the line, while others cheered for me.
Umm… why don't one of you pipe up instead of making me do it, I'm Canadian! I am uncomfortable with this level confrontation yet equally unimpressed with the rude behavior.
The lines inside the complex to get into the various towers weren't so bad, but there were some – so entering the compound isn't the end of the journey. We did a few of the towers, left the stroller in the designated (yet unmanned) stroller parking area as none of the buildings allow. We would have liked to visit the Crown Jewels but that line was way too long for us, we should have done that building first. This took us straight until lunchtime, there is a lot to see at the tower.
Tower Bridge – this one let us skip the lines. There is a glass floor on the second cross and people like to sit on the floor and take 1 million selfies or let their kids lay all over it, so leave the stroller behind and don't be afraid to kick someone.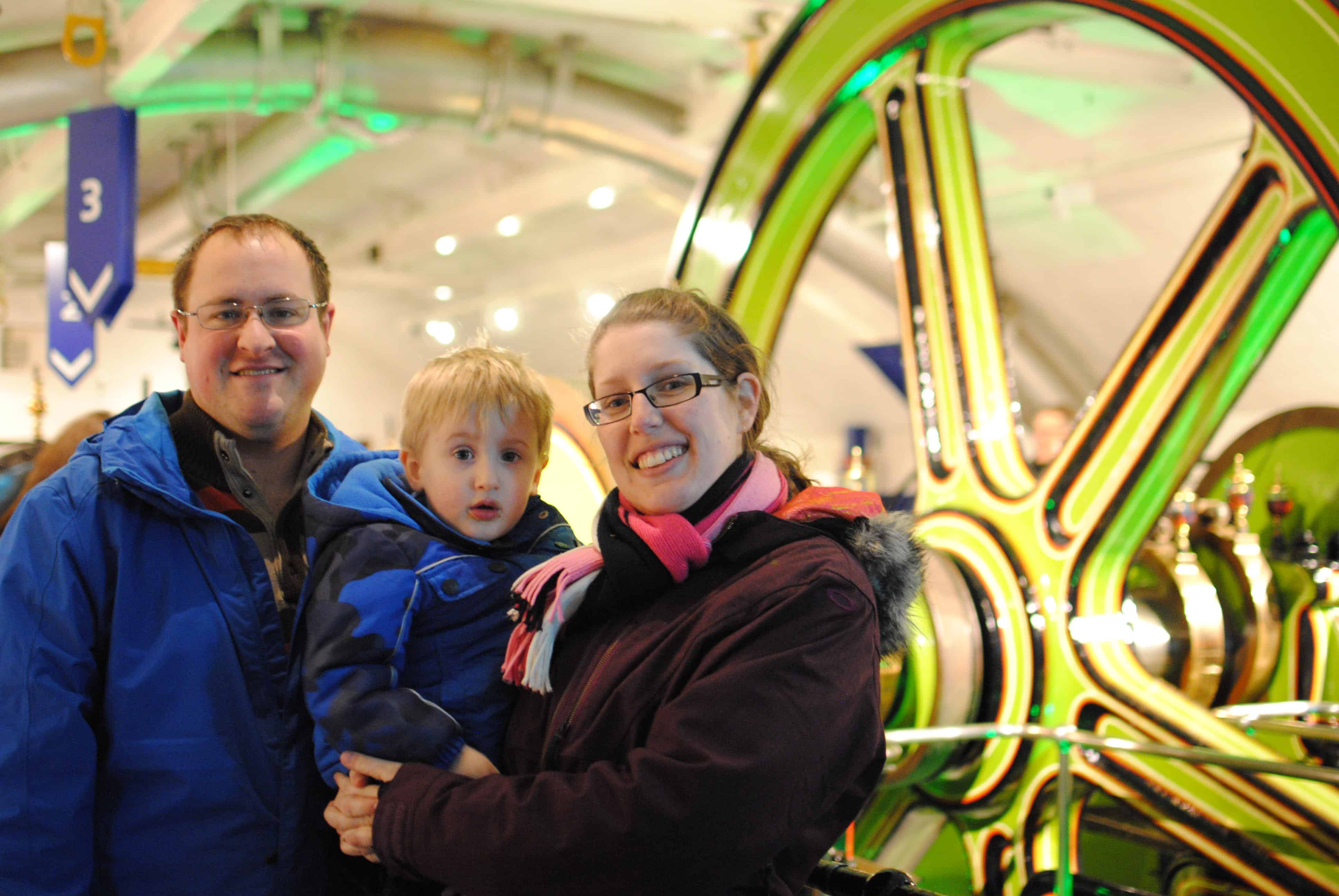 HMS Belfast – no strollers allowed and the stairs to get into the lower decks are pretty steep but munchkin didn't even notice we only stayed on the one level. It was free and he enjoyed himself, all that matters. Snack time on the ship. A little sightseeing after the sunset to get a completely different view of the city.
St Paul's Cathedral. Jamie's Barbacoa for dinner.
Next Day
When visiting the Natural History Museum, be sure to arrive early as the lines were impressive even an hour before opening we were in line for about an hour, outside. When you finally enter be sure to head straight for the Dinosaur exhibit first, as it is by far the most popular installation there and it gets very crowded later on. Admission is free. There is a charge for some temporary exhibitions.
The gift shop was nice, a little crowded and strollers are not welcome, however, they do have a room for stroller storage. The museum was an all-day event with so much to see.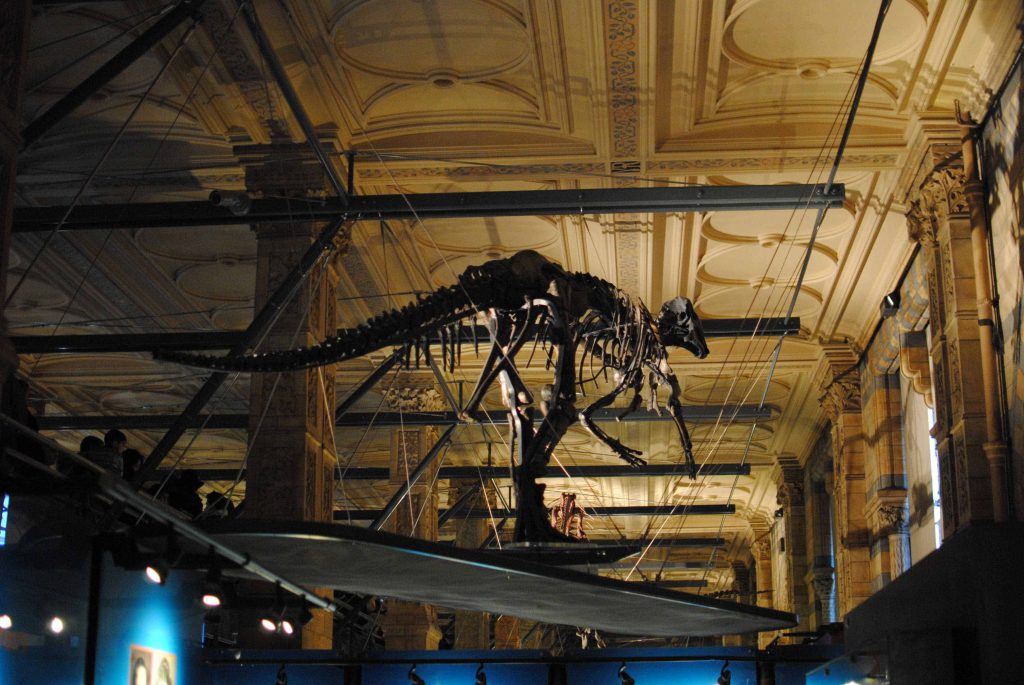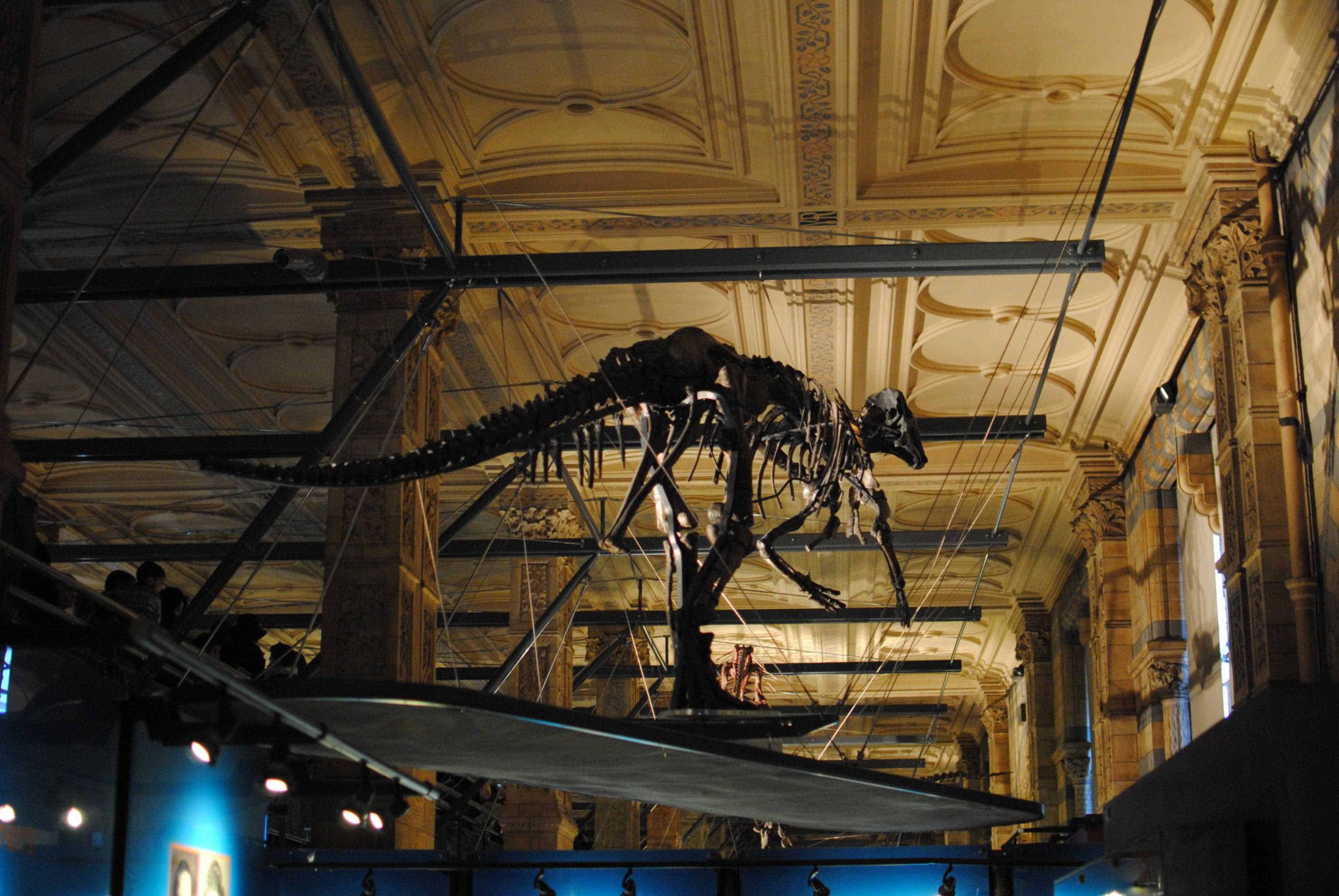 For dinner, we enjoyedJamie's Oliver's Fifteen, which is a 'non-profit' restaurant and bar near Old Street in Islington, London.
And the Last Day Sightseeing in London aka New Years Eve
Finally, we were able to catch the Changing of the guard. During the off-season, it is every other day but always at 11 am. We arrived an hour early and didn't get the amazing view I was hoping for. We had the stroller to keep him safe, it had the happy accident of keeping people away. As things were wrapping up, the Police on Horseback ordered the people to leave a path for others to leave safely. No one was moving. I'm not sure what they were standing around for, the guards were done.
As we struggled to get out of the mess, one Police Officer noticed we had a jogging stroller. He literally ordered us to plow through the crowd. No joke – he told me to ram them like cattle. I mean, I get what he means; I wanted to leave and they weren't moving, it was a safety hazard but still… like cattle? I "accidentally" knocked a few ankles before people started to part ways (is this how group punishment works?).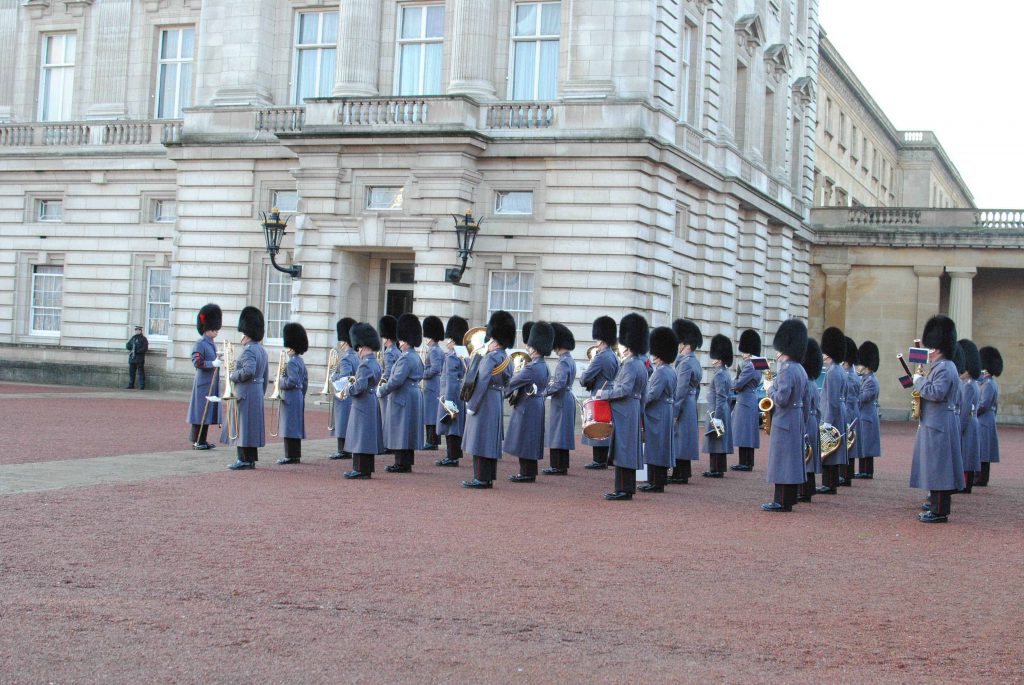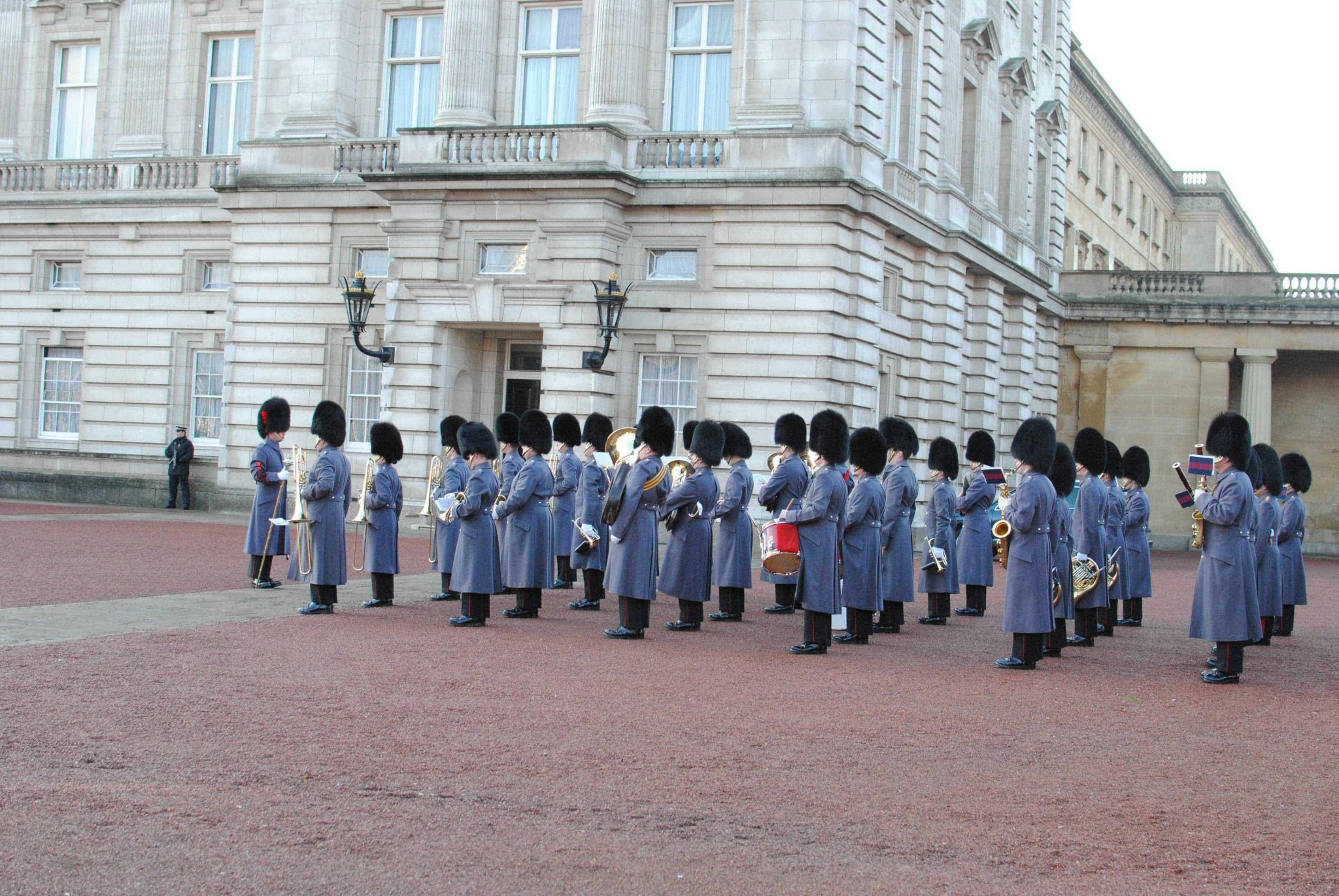 We walked through St James Park on our way back to the Hard Rock for lunch. Today also happened to be Laundry day. Wash just enough for the next two days – Stonehenge day and flying day – nothing crazy.
New Years Eve in London with Kids
Sadly, I don't have much to write here. Back in 2014, the Mayor decided to rope off the viewing area for fireworks and sell tickets. The tickets went on sale back in September, before we decided where to go, and were sold out in a matter of days. With no place to go, and no actual desire to stay up until midnight with a toddler on vacation, we turned in at 8 pm and watched the fireworks on our phones the next morning. #likeaboss
This ticket system is still in place, but now most Travel Agents are aware of this and are suppose to mention it when booking your tickets for this time frame.
Day trip from London
Stonehenge. It was a 1.5-hour bus ride, followed by 2 hours at the sight and 1.5 hours back. The driver was late picking us up so he decided to deduct it from our sightseeing time, instead of just arriving home that much later. It was New Years Day after all but still.
The cafeteria was a joke, so be sure to bring food. And strollers are allowed at Stonehenge, despite what others have said. I would suggest renting a car for the day and going alone as I felt very rushed by the tour's rigid schedule. It was a cold and wet day so the crowd was pretty low but I would imagine in the summer or even a nice winter day, that it would get very crowded here. We also arrived around lunch time so early in the morning would have been preferred.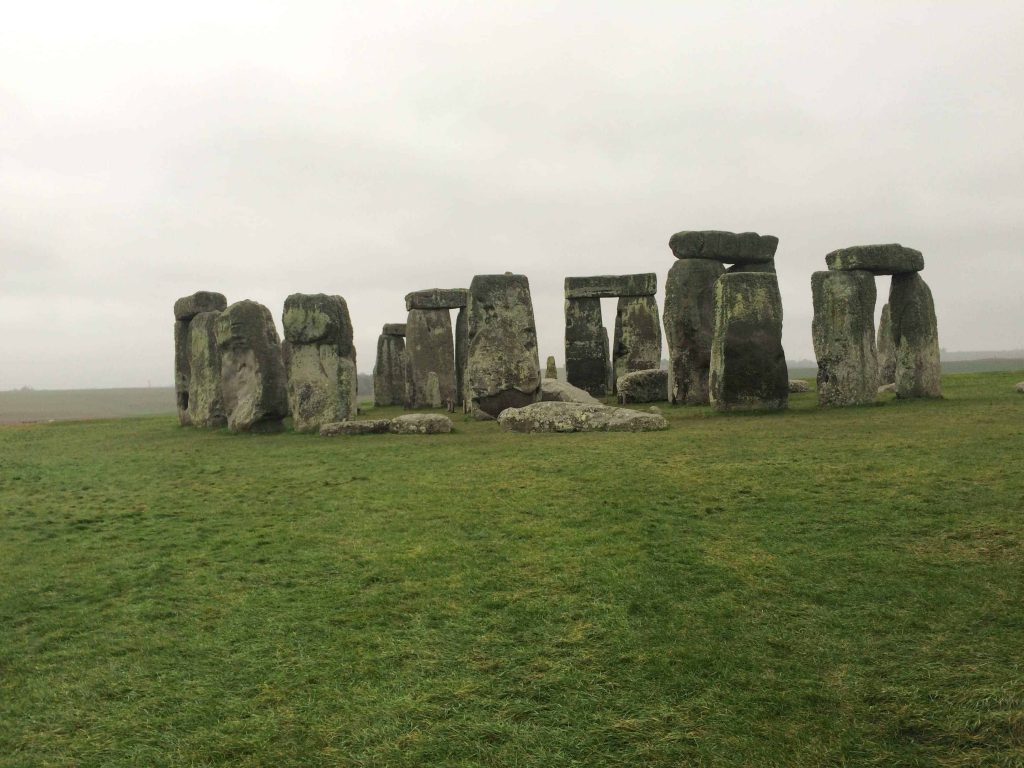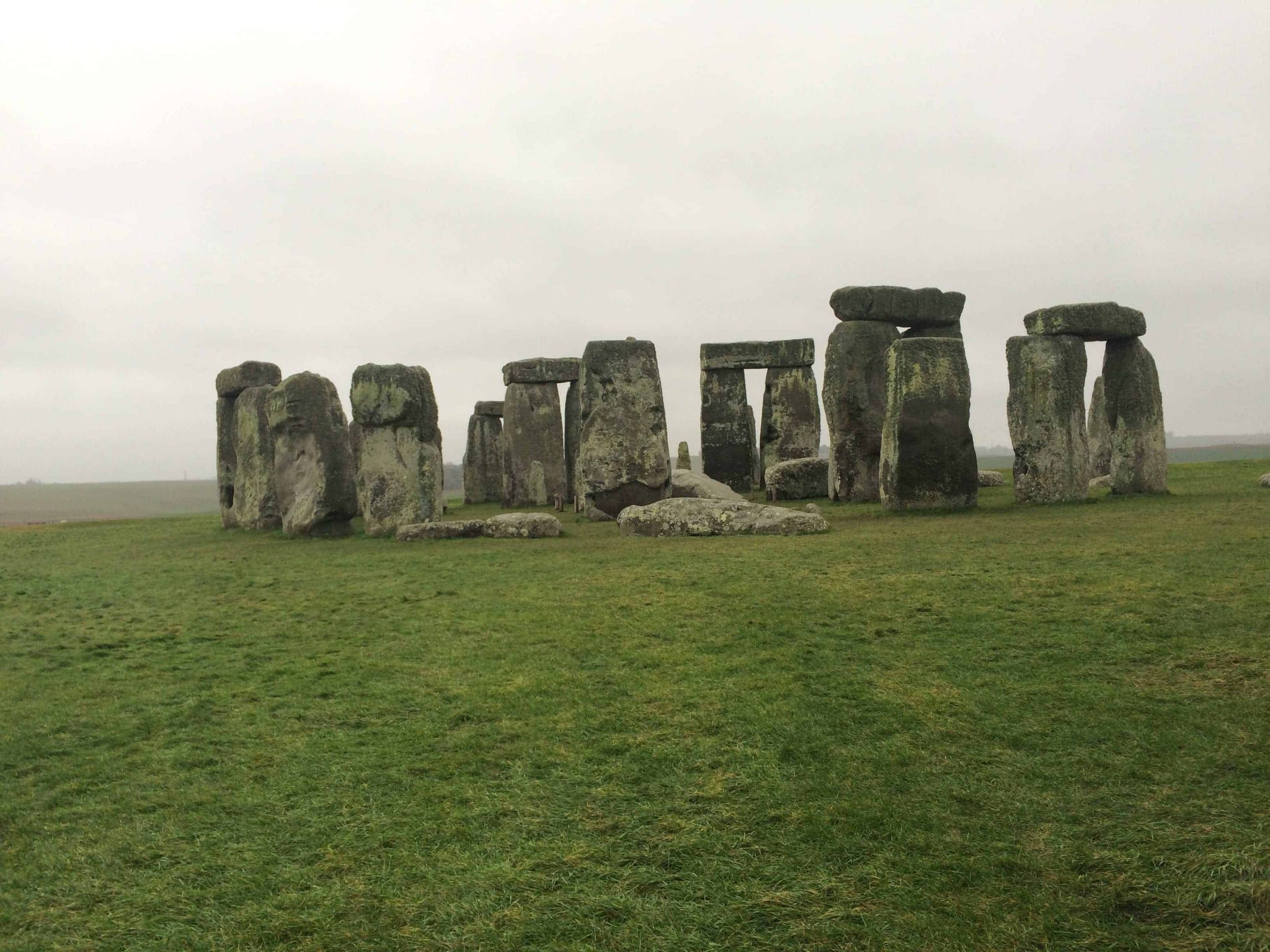 Where to stay in London
The hotel our travel agent suggested was Kensington Close since it was the least expensive hotel in the area, that was close to a metro station. We walked maybe 5 minutes at there was 4 bus stops and two tube stations, it was great. From the train station, we could have taken public transit but we were not interested in that circus fiasco (due to the amount of luggage) so we took a cab. 25 pounds later, we checked in. Not too bad, we got to see a few things along the way.
Things to do in London with kids
There is so much to see in London, we could be here for months and not see it all. Check out this article by fellow bloggers with kids and what they think are some off-beat great things to do in London with kids.
Your Thoughts...
Please share your thoughts in the comments or reach out on social media...We would love to hear from you.
You May Also Like…
7 Top Things to Do in London With Kids