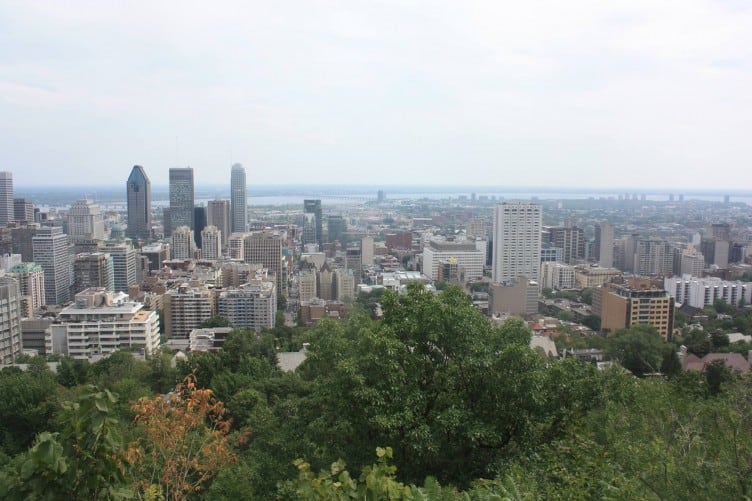 Montreal with kids. One of the few cities that even the geographically challenged can point out as Canadian.
Home of the Habs
Montreal is one of our family's favourite cities. We spent a long summer vacation there, when the kids were 3 and 4 years old, and since then we have not only been cherishing memories from that trip but also, occasionally, fantasized about moving there for good!

Parc Jean Drapeau and Saint Helene's island
Montreal is an island in the mighty St Lawrence River and part of the city is made of small islands surrounded by its powerful waters. Two of these now host beautiful parks with so many attractions they soon became our kids' favourite hangout. In the summer, the islands have a big water complex, with a selection of pools that goes from paddling to Olympic diving, an artificial beach with a waterside playground and the tallest wooden double-tracked rollercoaster to make even adrenaline seeking kids happy!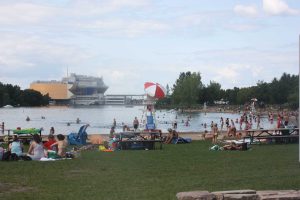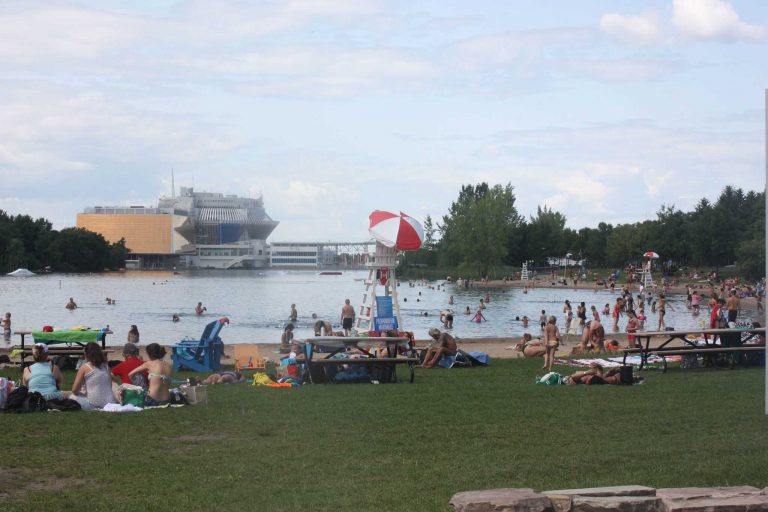 The science museum
We visited Montreal in the summer but the weather wasn't always on our side: while we enjoyed many days at the pool, we also had over one week of persistent rain that forced us to come up with alternative plans.
Our top pick for a rainy day is Montreal's science museum, a large area dedicated to science and discoveries located in the centre of town, beside the Old Port. The museum is laid out to suit all ages and has permanent and temporary exhibitions that kept both us adults and the kids entertained. Children are encouraged to touch, try and experiment with the many specimens and types of machinery available and an area for free play equipped with balls and sloping surfaces was particularly popular with the younger members of our group.
The Botanical gardens and the Espace pour la vie
Located outside of the city centre, close to Montreal's famous Olympic stadium, the botanical gardens are a lovely and safe green area packed with things kids can see and do. Here you can take a stroll across the beautifully manicured Japanese and Chinese gardens, learn about the native Canadian ecosystems and even get up close and personal with the many species of insects that have their home in the Insectarium (not recommended if you are ill at ease with creepy crawlies: they let some of them walk on you!).
Still, in this area, you can visit the impressive Biodome, an indoor space where different ecosystems are recreated and you can see several animals in a reconstruction of their habitat: in the space of 30 minutes, you will walk from the rainforest to the icy polar caps: an experience not to be missed!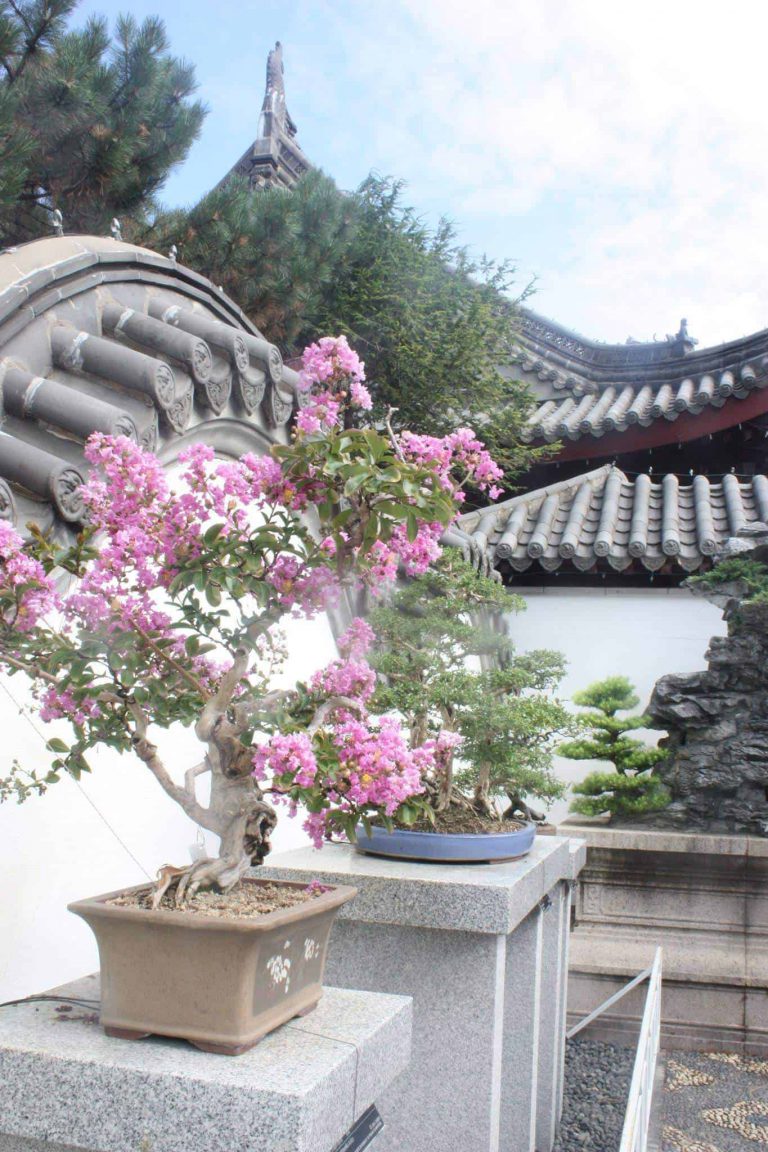 Overall impression
Aside from children's attractions what made Montreal so special for us was the family-friendly atmosphere you have everywhere in town. The coffee culture the city is famous for may sound difficult to enjoy with little ones, but we found all restaurants and bars welcoming and happy to have guests of all ages. Terraces and outdoor cafes are ubiquitous and often close to green spaces equipped with playground frames and sandpits: this meant that for us it was often possible to sit and have a drink while supervising the kids playing.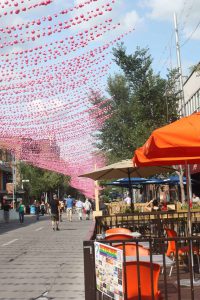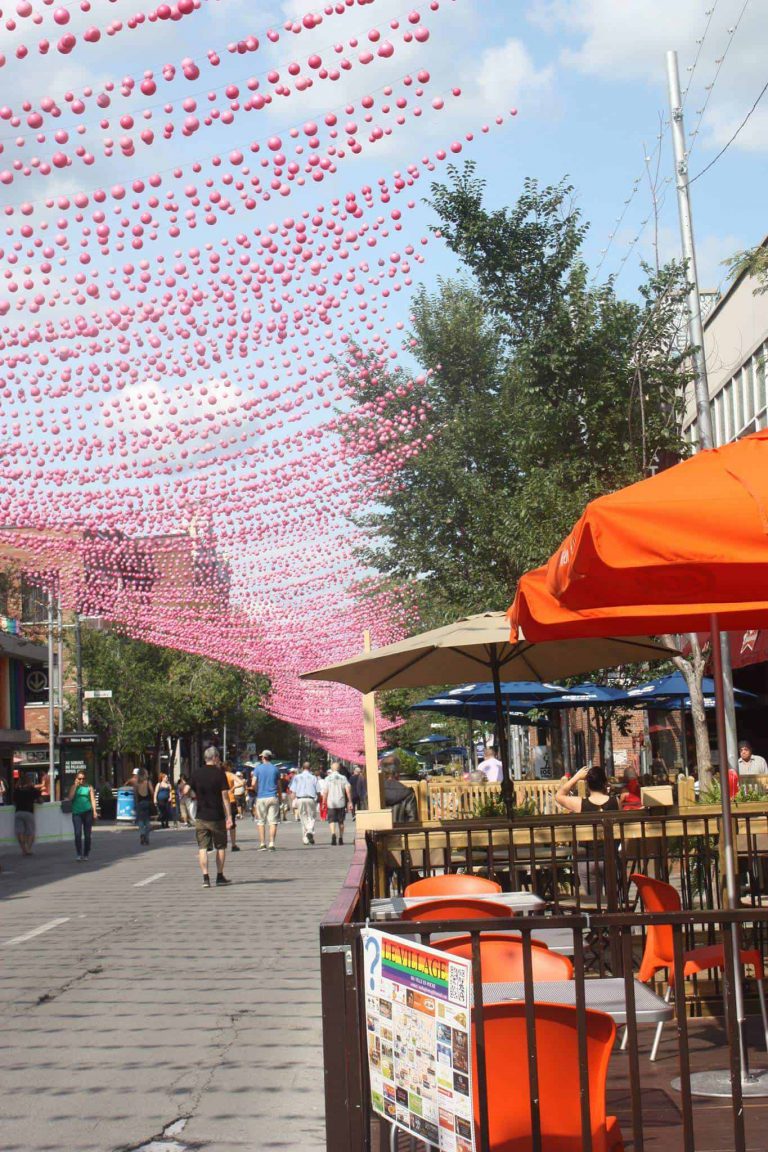 This was, to us, the real mark of a family-friendly city!
---
Born and raised in Rome, Marta now lives in Ireland with her husband and 2 young children. A part-time traveller in love with coffee, food and culture in all forms, Marta is the founder of Learning Escapes, a blog about slow family travel and cultural tourism.
Your Thoughts...
Please share your thoughts in the comments or reach out on social media...We would love to hear from you.
You May Also Like…