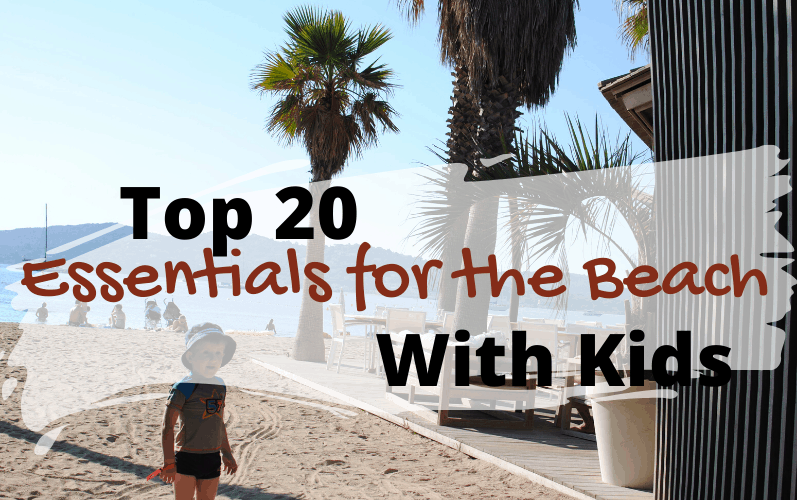 There's nothing like heading to the beach for a day of sun, waves and laughs with your family. But when you're travelling with little ones, there's a lot to get right. So to be sure you're getting the most out of your family trip to the beach and take a look at our packing list.
This post may contain affiliate links.
To which I earn a small commission, at zero cost to you!
Find more info in our
Privacy Policy
.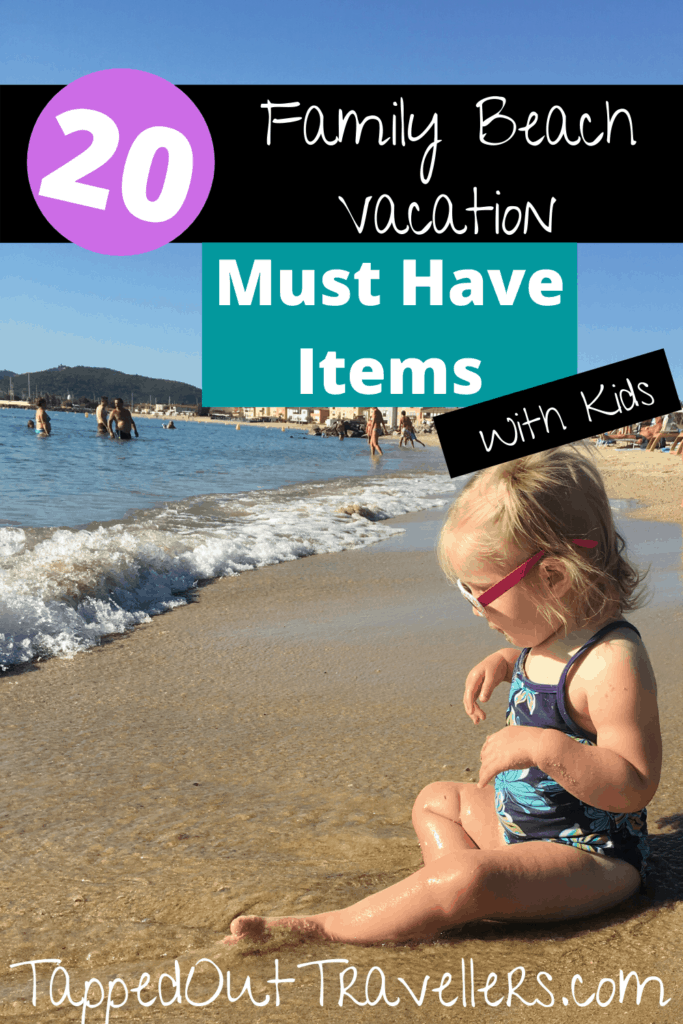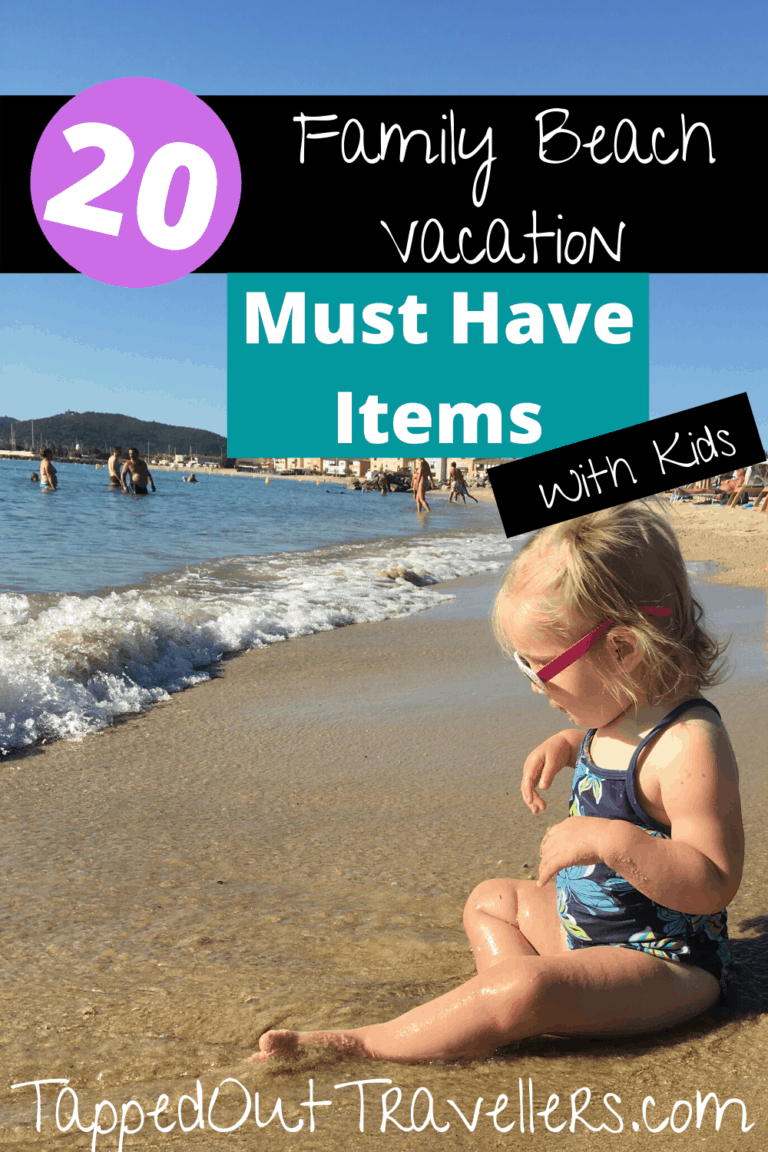 Beach Vacation Packing List
What to Take, a Beach Checklist
1. Battery Operated fan.
To cool off the babies when not in the water.
2. First Aid Kit
Stings, bites, scratches and the like happen everywhere. And the beach is a dirty place.
3. Beach Toys
This was all they used (needed) for the week, and they aren't very expensive. Make sure all beach toys can double as bath toys in order to justify taking up so much space in your luggage.
4. Beach Cover-up
5. Change of Clothes
6. Sun Hat
7. Swim Shoes
8. Beach Tents
One to use and the other for a spare when you break the first because you were distracted while putting it together.
9. Sunscreen
Check out a list of the best sunscreens for kids'
10. Sunglasses
11. Bug Spray
12. Aloe Vera
Check out how to use Aloe Vera. There are more ways than one.
13. Hair Ties
Detangler – Having a little girl has made me realize just how awful beach hair can be. Grab some detangler, spray like your life depends on it.
14. Kids Hooded Towels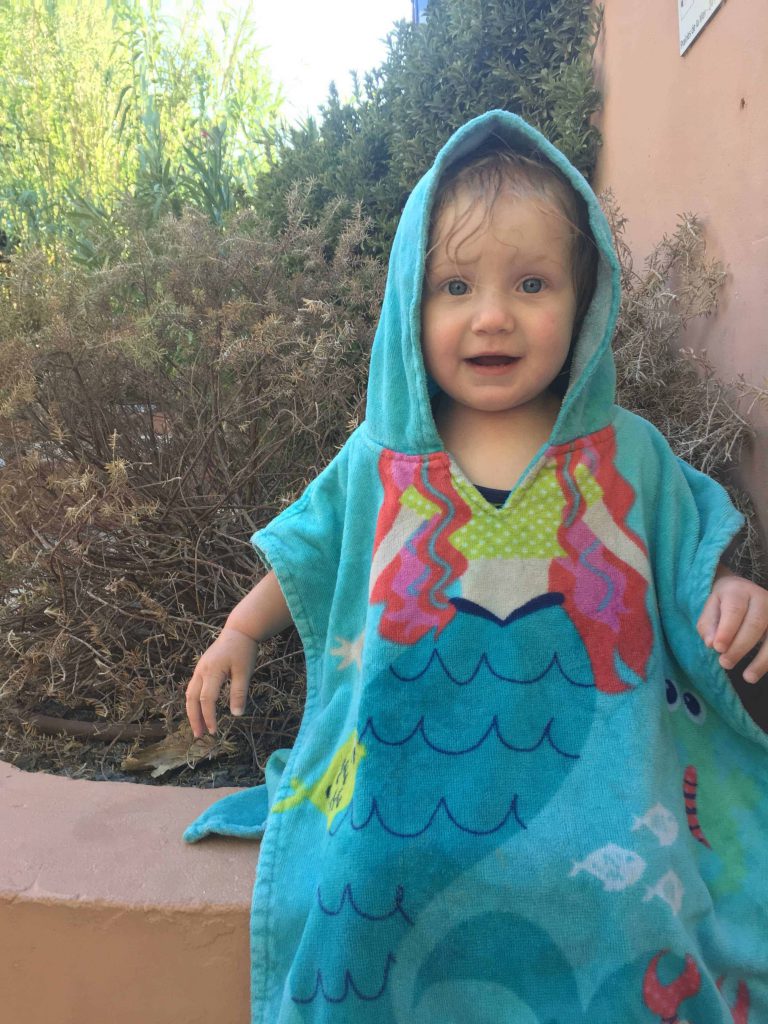 15. Beach Bag
Preferably one that zips closed.
16. Water Bottles or Sippy Cups
Enough for everyone to have their own.
17. Baby Wipes
18. Sand-free Mat
Does an amazing job at sifting the sand off the towel, so you never have to dust it off (for the millionth time) again. That or a flat sheet (since it uses less room in the luggage and weighs less, but I prefer no sand)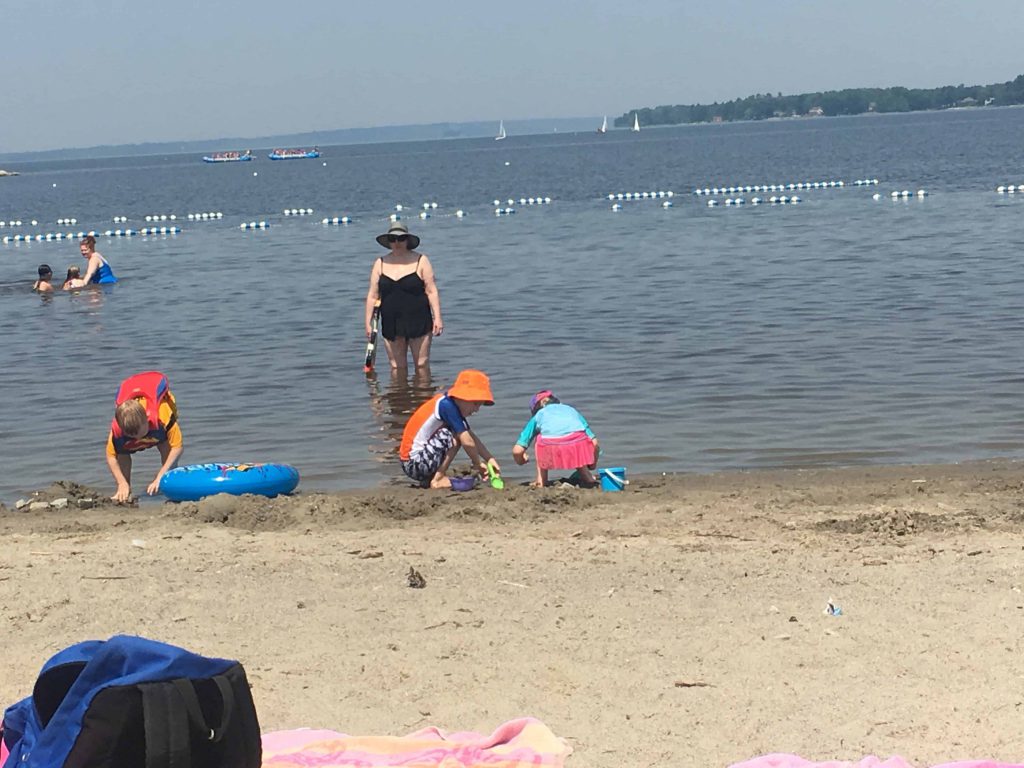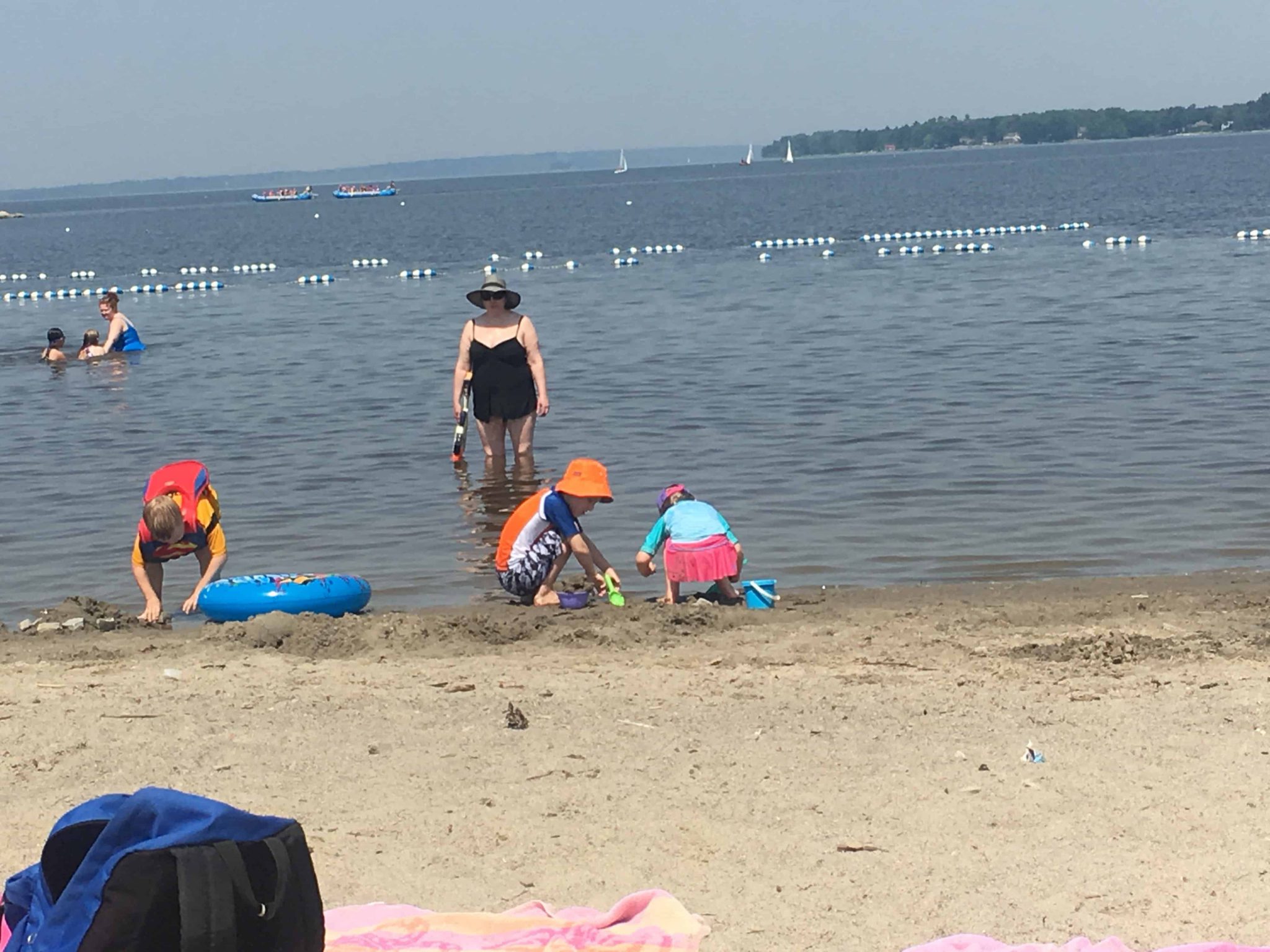 19. Kite or Frisbee
20. Ocean books or colouring pages?
Sometimes mommy and daddy just want to rest, which means little ones need to get out of the water. Have them read (or be read to) and colour while you catch up on your tan.
Activity books for older kids, and just about anything Octonauts for the little ones are a great way to keep their minds busy.
Essential Tips for the Beach
Keep camera accessories and other fragile items in a Ziploc bag. Blowing sand can be just as harmful to your equipment as water.
Waterproof cameras are a great idea too. Check out our full guide to kids' cameras.
Cornstarch or a small bottle of baby powder will go a long way to helping get that scratchy sand off your legs without tearing you apart.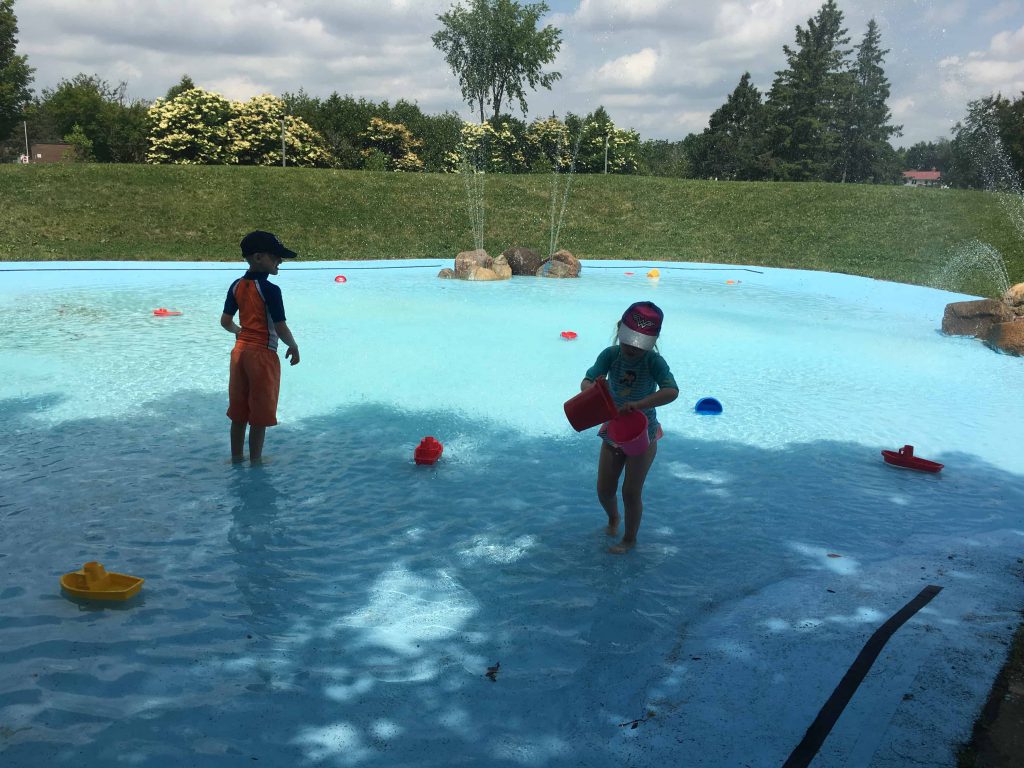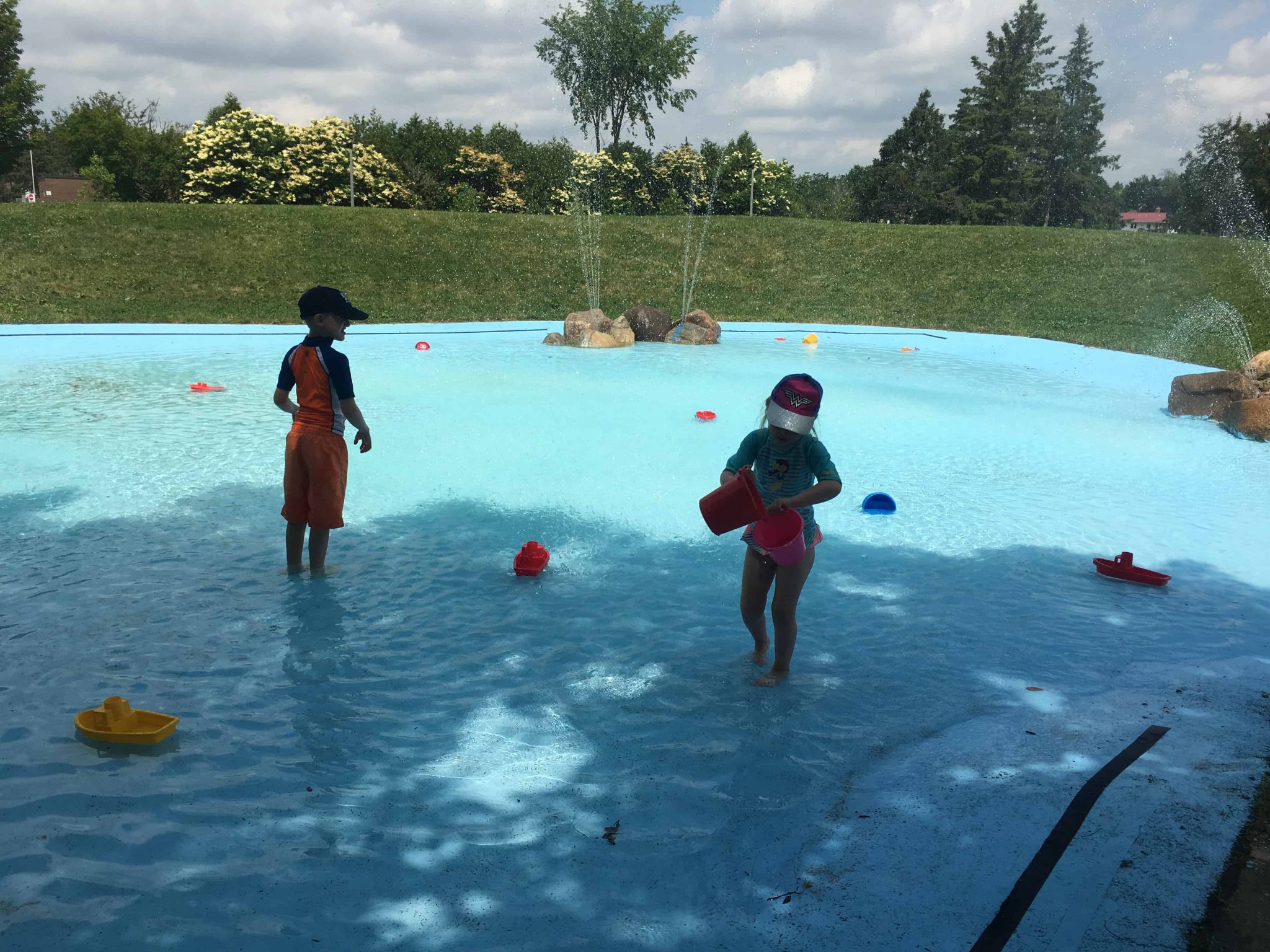 Water bottles, loose change for the ice cream truck, and possibly a hot dog to carry every one over until dinner time.
Don't make the mistake of thinking they won't need much for just 2 short hours at the beach. They will ask for something every moment even if you stuffed their faces before leaving the house. It's mother nature's way of making sure you don't forget snacks and water for next time.
Your Thoughts...
Please share your thoughts in the comments or reach out on social media...We would love to hear from you.
You May Also Like…