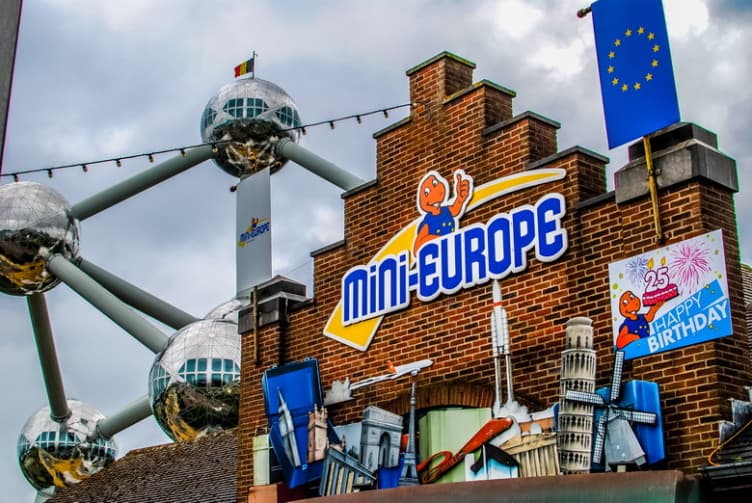 Where else can you see all of Europe in one afternoon? Mini-Europe contains over 350 models and we explored them all, with the kids!
All of Europe Before Lunchtime
We had the great pleasure of touring Brussels Mini-Europe. Currently, Mini Europe is celebrating its 27th year and welcomes roughly 5.5 million guests each year, half of which are foreigners.
Factoids from the Pocket-guide
There are over 350 models, 90 cities and 27 countries represented. Each has its own private section where you can see original plants and hear authentic music.
Every model is precisely 1/25th scale; now you can visually see which one is bigger, Big Ben or the Eiffel Tower. Each model is also painstakingly accurate, down to the smallest detail; the Arc de Triomphe model has the names of the 750 officers and soldiers listed on the original arch in Paris. Many of the monuments are fully mechanical as well; with a moving Thalys train, turning windmills from Kinderdijk, and boats you can maneuver yourself.
Mini Europe uses some of the most high-tech electronics in its models. For example, that truck in Bruges that looks like the model car in your son's toy cupboard; moves itself thanks to "onboard electronics and batteries". This little guy cost more than my first vehicle.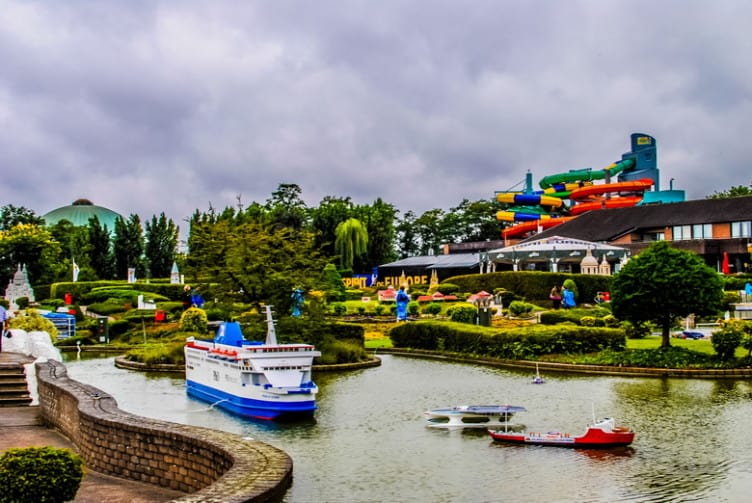 Arriving at Mini-Europe
Since this whole vacation was powered by public transit, we utilized the Hop On Hop Off (HOHO) bus to get from the hotel to the park. According to the pamphlet, there is a discount available for purchasing multiple park tickets, including the 24-hour HOHO bus. We saw a few neat places, took some great photos and disembarked before the little ones lost interest it was the perfect start to the day.
As per usual, we had our baby girl and toddler. This time, however, we had the pleasure of introducing my in-laws to the magical world of Brupark – that's the name of the entire installation, which houses 3 attractions and a common Village in the centre. The bus let us out in front of the Atomium, from there is was a quick walk across the parking lot and we were in front of the Brupark walls. This particular entrance was not handi-friendly (that I could see), as if we had taken public transit, we would have been dropped off around the other side, with much few stairs.
I would have to say, nice and early is a great time of day to visit. They open at 9:30 am, but since the bus didn't start until 10, we didn't arrive until 11. This was still a fairly quiet time to visit. The Mascot was so patient with us, munchkin was scared to get too close but we managed to get a nice family photo out of the kids. The photographer was great too. How he managed to get these little ones to look, and smile, at the same time, and in unison, I will never know.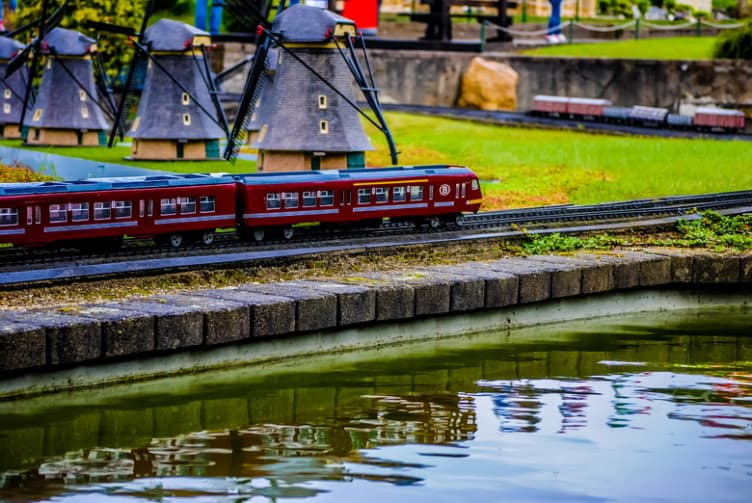 Exploring Mini-Europe
Once inside the park, it was all ramps. Wonderful. My mother-in-law required this and the stroller can only handle so much, these easy walkways were perfect. Also allowed the munchkin to run around ahead of us without having to worry if he would fall down a flight of stairs during his excitement – it wouldn't be the first time.
My little 4-year-old tour guide pointed out each of the monuments, pressed all the buttons, made all the moving parts move, and followed the clearly marked arrows on the ground so we knew where to go next. It was vital that we didn't step off the path or take a wrong turn, for fear of punishment from our tiny 'tour guide'.
We brought snacks for the park itself but goldfish and juice packs can only go so far. At the end of our journey, we stopped by the cafeteria for some lunch before moving on. I have to say, good food and even better prices. I don't generally like to stop at amusement park restaurants, but they had a nice selection and the hall was empty. Again, perfect timing since one or both of the children were starting to get tired, which equals loud.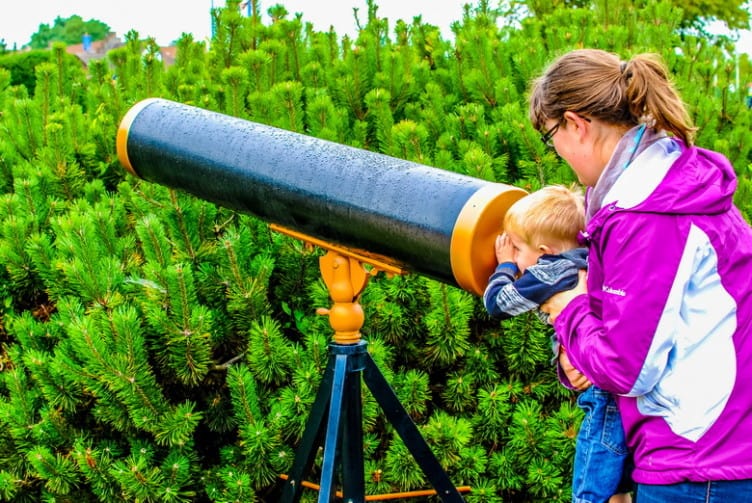 Tourist info
All of the signs have English on them, the staff could speak English and the pocket guide was available in English. If your French/Dutch/German is rusty, don't worry about it. It's Brussels. I choose to practice my French, but as a Canadian (Quebecois), I often had to switch to English because they didn't understand what I was saying – this is true in most French-speaking areas, not just here. I find this extremely amusing, however. I have a hard time speaking with my British friends and now I can't converse with French retailers.
What I really liked about the park was the openness of it. Even though it was quiet, I could see the potential for a large crowd but due to the nature of the park, I don't suspect a lot of traffic or bottle-necking at each monument. Without earpieces to keep a group at any spot for an extended period of time, the flow was quite even. There was enough room on the walkway to support the faster walkers – like our guide – and provide the space needed for slower walkers or those taking photos.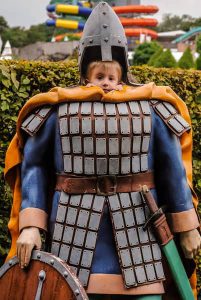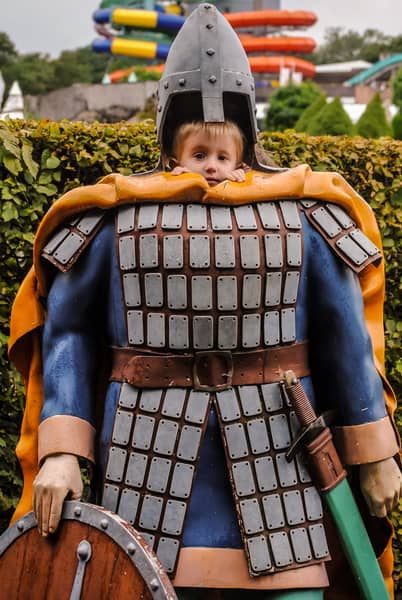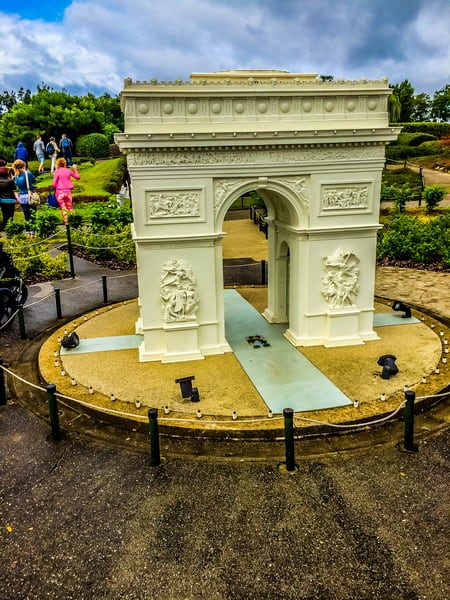 An excellent resource for planning all of Germany can be found with the Lonely Planet Belgium Guide.
(calltoaction)
You May Also Like…