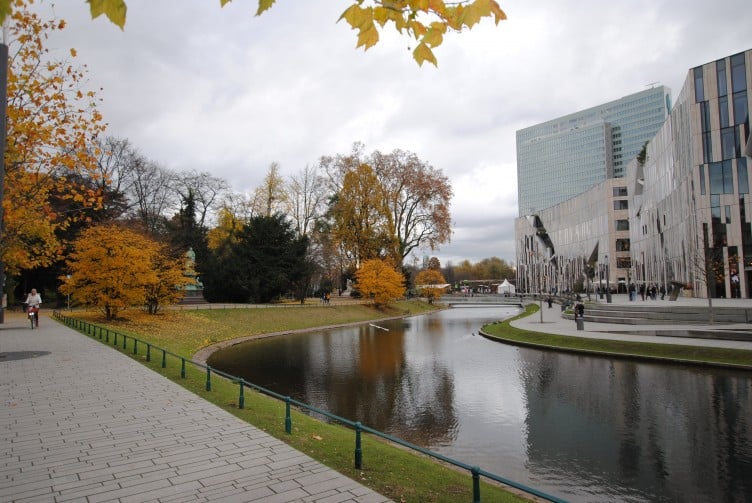 City breaks of Dusseldorf, or stay and explore awhile?
As the capital city of North Rhine Westphalia, Dusseldorf is beyond large. The sheer number of American and British Expats to the area are alarming. Dusseldorf also happens to be the largest congregation of Japanese people outside of Japan, so there is exceptional diversity. What is there to do during a long weekend, or school break? WHAT TO DO!
How about Day Trips Dusseldorf with kids!
It is often hard to find things to do in our area, last minute. We recently had a 2-week break from school and for the life of me, I couldn't come up with a thing to do that was close by. It is easy enough to entertain a baby; park, zoo, pool, crafts. A 5-year-old is a little harder to keep entertained especially
when all of their friends are away on vacation. After much Googling and engaging with online mommy groups, I have put together an incredible list of activities within 2-hour driving radius of town (~225 km). All descriptors are provided from the attractions themselves, for the purpose of brevity and accuracy. They are presented in no particular order.
Theme parks
Warner Allee 1, 46244 Bottrop-Kirchhellen, Germany
---
Even in winter you can enjoy a magical day Toverland. Both indoor theme areas, Land of Toos and Magic Forest, are in fact open all year. Troy Area and Magic Valley are closed during the winter.
Magic Lane 2
5975 MR Sevenum
---
Freizeitpark Schlossbeck offers children and their parents a colorful mix of exciting rides, adventure playgrounds, indoor playhouses (even if the sun takes a break) to kick-off, hiding and climbing.
Am Dornbusch 39
---
To visit Irrland is worthwhile in any weather! About 8,000 sqm of play and action barns, an indoor climbing world,
play barns for small children, as well as the largest winter garden in North Rhine Westphalia makes the Irrland becomes an "all-weather park".
Am Scheidweg 1 47624 Kevelaer-Twisteden
---
LAVESUM A new indoor park will be built at the Ketteler Hof in the coming months. In a few weeks, the first groundbreaking will take place. We have the first details on the million project.
Rekener Strae 234
45721 Haltern am See / Lavesum
---
Looking for exciting rollercoasters, enchanting attractions or spectacular park shows? Everyone will find what they are looking for in Efteling. Discover the largest theme park in The Netherlands. A unique park in the middle of nature.
Europalaan 1, Kaatsheuvel, The Netherlands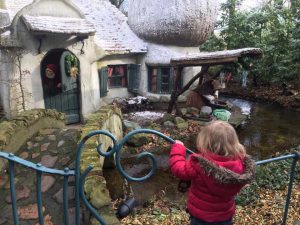 ---
For two decades now in the Meiderich part of town, the Landscape Park Duisburg Nord has been attracting more and more attention so much so that its been chosen one of the most beautiful parks in the world by the British newspaper The Guardian. Where once there was the smoke of chimney stacks, today it is a very different programme: industry, nature, events and a fascinating light installation. A unique world, each year attracting hundreds of thousands of visitors.
Emscherstrae 71, 47137 Duisburg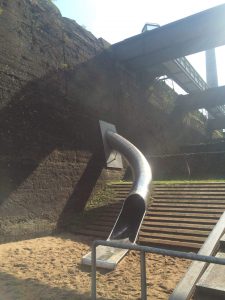 ---
Come in winter (from November 25, 2016 t / m March 26, 2017) have fun and enjoy indoor playground? Fun City, skating rink (from 23 December), the trampoline, bouncy castle, Lego table, sand table, play, Race Pop-Ups, Skypie, play stations, daily entertainment and delicious food? in restaurant 'De Wigwam'! *
Oude Kleefsebaan 116
6571 BK Berg en Dal (bij Nijmegen)
---
Having once been the home of the Maximilian coal mine, this large plot of land has been transformed into a natural wonderland that the entire family can enjoy. Located just a short ride away from Hamm City Centre, Maximilianpark has become a widely celebrated attraction for both tourists and locals alike.
Alter Grenzweg 2 59071 Hamm
---
This attraction is designed specifically for 3-10-year-olds to enjoy – everything is kid-sized. Adults* must be accompanied by a child** (except at our adult-only evening events) and children must be accompanied by at least one adult
Prommenade 10, 46047 Oberhausen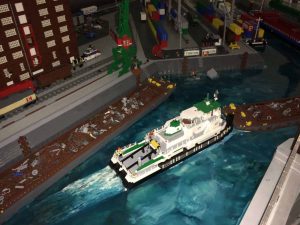 Educational Fun!
The Explorado at Duisburg's inner harbor, the largest children's museum in Germany, is an interactive museum for children aged 4 to 12 years. Heart of the museum is our large interactive hands-on exhibition on three floors, where children explore fascinating phenomena of our everyday lives easily through playing. On the ground floor, they test their reaction time and speed. Their motor skills come to the test in the bells course. On the first floor, they discover the world of construction trades and do their driving license. The world of media and communication is waiting for you at the second floor. In addition, the Explorado has changing special exhibitions that make every visit a new highlight.
Philosophenweg 23-25, 47051 Duisburg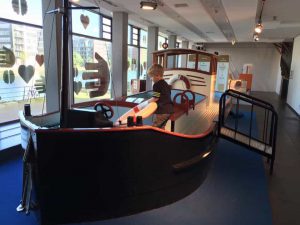 ---
The Airborne Museum Hartenstein
Now on display in the Airborne Museum, 'EGO, REMEMBER ME'. An exhibition as seen from the human perspective during the Battle of Arnhem.
Utrechtseweg 232, 6862 AZ Oosterbeek
---
On October 31, 1993, the Chocolate Museum was opened after only 13 months of construction. It was a never-to-be-seen success of the German museum history: with about 600,000 visitors a year it is one of the most visited cultural institutions in Cologne.
Am Schokoladenmuseum 1a
50678 Kln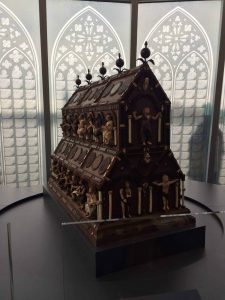 ---
The HARIBO factory outlet in Bonn-Bad Godesberg has the entire product range of HARIBO, MAOAM and HARIBO Chamallows. Here you can find classics, novelties, fan articles or even sometimes action HARIBO articles from other European countries. A candy bar to mix yourself is rounded off by the varied range.
There is also a lot to discover for our young and young at heart: in addition to a mini-exhibition/chronicle, the factory shop has a play and fun area.
---
In the middle of Oberhausen is the Kaisergarten, the most beautiful and most popular green area of the city. The 28-hectare park on the southern bank of the Rhine-Herne canal offers many opportunities for leisure activities for the whole family. Within walking distance to the Gasometer and the CentrO. The Kaisergarten near Oberhausen is just as popular with foreign guests as a popular recreation destination in the geographic heart of the city.
Am Kaisergarten 30, 46049 Oberhausen
---
WAR BELONGS IN A MUSEUM. THAT IS THE MESSAGE OF THE WAR MUSEUM IN OVERLOON. WHETHER YOU'RE IN THE AREA ON VACATION, OR JUST A DAY OUT OF THEM VISIT OVERLOON IS ALWAYS WORTHWHILE.
MUSEUMPARK 1
5825 AM OVERLOON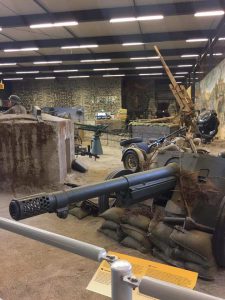 ---
This question is often asked – and it is justified, because a planetarium offers a unique experience which is not easy to describe. Actually, you must have seen it.
You should visit us at one of our events, a planetary show, because you definitely want to see the stars – and we show them during our shows. They are held several times a day, except on Monday, and are extraordinarily diverse. But always the starry sky is the focus, and our planetarium projector. With its state-of-the-art technology, it brings over 9000 luminous stars to the huge dome – the bright day to the night or a rainy evening to the clear night of the stars. The projector simulates the sky at any time and anywhere in the world.
Castroper Str 67th
44791 Bochum
---
PhenomaniaScience Centre
Phenomania deliberately takes up the experience field concept of the Essen pedagogue and artist Hugo Kkelhaus and supplements it as an interactive exhibition around the general area of natural phenomenological phenomena and physical laws.
Am Handwerkerpark 8 10
45309 Essen
---
Adventurous tendencies? Then choose the exciting walking safari. The kilometers long route winds past chimpanzees and elephants, to lions and penguins.Make a nice trek stop in the African village and stand face-to-face with hyenas, rhinoceros, and gorillas. Along the route, there are boards to give you more information about the animals and you will find play apparatus for endless playing fun. Spot to remember: the savannah with zebras, giraffes, and buffalo. Once you've arrived at the Kongo restaurant you can naturally choose to take the safari bus, the safari boat or to walk back along one of the other walking routes.
Beekse Bergen 1
5081 NJ Hilvarenbeek,
The Netherlands
---
Children have loved the Grugapark for generations. A ride on the tiger, enjoyable trips on the Gruga Rail and of course summer afternoons in the great playgrounds are unforgettable childhood memories for almost everyone in Essen. This tradition continues today with their children and grandchildren.
Virchowstrae 167 a, 45147 Essen
---
Streichelzoo am Sdpark (Petting Zoo)
The site of the former National Garden Show (Bundesgartenschau) offers opportunities for long walks along with a variety of other attractions, such as farmers and herb gardens, a health food shop, or a petting zoo for young & old. The grounds provide more than 170 jobs for disabled people.
After a nice walk, Caf Sdpark invites visitors to rest with coffee and cake.
In den Groen Banden 58-60, 40225 Dsseldorf
---
Tiger and turtle walking roller coaster
Scarcely one of the landmarks in the Ruhr area is as impressive as the sculpture Tiger & Turtle by Ulrich Genth and Heike Mutter in the Duisburger Angerpark from the distance. The only accessible roller coaster in the world, with a height of 20 meters, can be seen visibly on the Heinrich Hildebrandhhe in the south of Duisburg.
Ehinger street and Kaiserswertherstrasse, 47249 Duisburg
---
Dinosaurier park international verwaltungs
World's largest selection of prehistoric animal models.
Hannoversche Strae 23
31547 Rehburg-Loccum
---
The most important aspect of UNESCO World Heritage Kinderdijk is undoubtedly the unique collection of 19 authentic windmills, which are considered a Dutch icon throughout the entire world.
Nederwaard 1
2961 AS Kinderdijk
---
Here you can discover the huge variety of attractions and shows for big and small, young and old! Whether you're fearless and enjoy an adrenaline rush, a curious explorer or a small adventurer – at Phantasialand there is something for everyone.
Berggeiststrae 31-41, 50321 Brhl
---
Merianstrae 1 50765 Cologne
---
What began as an ambitious plan in 2000 is now to be seen as a "world trip in one day" in the heart of the Ruhr area. On an area of more than 30 hectares, the worlds of adventure Alaska, Africa and Asia have developed. The only consistently natural zoological world of experience in Europe offers more than 900 animals in more than 100 species a true home. The impressive landscape architecture of the districts with their almost invisible borders allows the most exciting encounters between humans and animals.
ZOOM Experience
Grimberger Allee 3
45889 Gelsenkirchen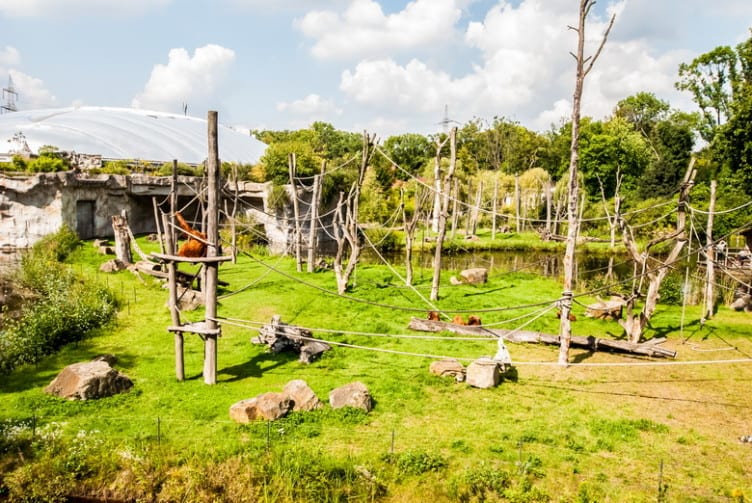 ---
Deutsches Bergbau Museum (German Mining Museum)
The Deutsches Bergbau-Museum Bochum (DBM) offers extensive insights into the worldwide mining of all mineral resources from prehistoric times to the present day. Its exhibits are not only technological, but also include a wide range of mineralogical specimens and unique objects from history and art history. This makes it the most important mining museum in the world and, at the same time, a highly regarded research institution for mining history.
Exhibitions above ground and a faithfully reconstructed visitor mine underground offer visitors an insight into the world of mining. As an added attraction, the headframe provides a fantastic view of Bochum and the Ruhr.
44791 Bochum
---
Eisenbahnmuseum Bochum (Railway museum)
Children have to discover the world and the railway museum offers an interesting environment. Our large locomotives, which can only be seen in books and on television, are also impressive for our young guests. Here, children can playfully go on a discovery tour and learn that the world does not always look like today. On the basis of our camouflage with our steam locomotives, our young visitors "learn about the times of their parents, grandparents, and great-grandparents.
Railway Museum Bochum
Dr.-C.-Otto-Strae 191
44879 Bochum
---
This collection is mainly a deer park
Kln-Brck 51109
---
Welcome to Winter Kinderland. Our farms are worth a visit in all seasons – especially during the winter months. Discover winter fun and snow fun in Schmallenberger Kinderland.
Holz- und Touristikzentrum
Poststrae 7, 57392 Schmallenberg
---
In Cologne Zoo, more than 10,000 animals have found a new home – as many as in hardly any other animal park in Germany. Visit Okapis, lemurs, ante bears, African Marabus, bird of paradise, tapirs and many, many other animals – in one of the oldest and at the same time most modern zoos in the world!
Cologne Zoo
Riehler Strae 173
50735 Kln
---
Walking through the themed areas, you will follow the story of living creatures: from the emergence in the water, the spreading in the sea, the conquest of the fresh waters to the settlement of all habitats on land.
Kaiserswerther Str. 380, 40474 Dsseldorf
---
Koningin Astridplein 20-26
2018 Antwerp
---
Welcome! On these pages, we inform you about the zoo and its offers – be curious! A visit with us is worth every time of the year – we have opened all year and always something special to offer! We look forward to your visit and wish you interesting and exciting hours.
Check out theSuspension railway while you are there.
Hubertusallee 30, 42117 Wuppertal
---
Upon entering Burgers' Zoo, your travels start at the penguins' section of the park. There is always something afoot at the approximately 60 black-footed penguins at Burgers' Zoo. The call of this bird that lives in a colony sounds somewhat like the braying of a donkey. When two birds standing close together start calling, it probably concerns a couple that is confirming their bond together this way.
Antoon van Hooffplein 1
6816 SH Arnhem Nederland
---
The Zoo Krefeld works for a wide public and therefore sends regularly various information, such as new arrivals of animals, breeding successions, conversion measures or successes in animal and species protection to the media.
Uerdinger Str 377th
47800 Krefeld
---
Apenheul opened with primates at large in 1971. This was soon to be followed by great apes living on cleverly designed islands. This was revolutionary for man and animal alike. Visitors can meet the primates directly, living in a natural environment where they can be themselves. The primates at Apenheul act as ambassadors for their wild relatives. Our goal here is to pass on a love of nature.
J.C. Wilslaan 21
7313 HK Apeldoorn
---
Children are the nature and conservationists of tomorrow! It is therefore important for the zoo to bring them closer to the fascinating and diverse world of the animals.
This is why children in the Zoo Duisburg have the opportunity to get to know the animal world in an exciting way with a wide range of activities. At the celebration of the children's birthday party, at a RWE-night safari, visiting the zoo school and many other activities for children we bring the eyes of young animal lovers to light.
Mlheimer Str. 273,
47058 Duisburg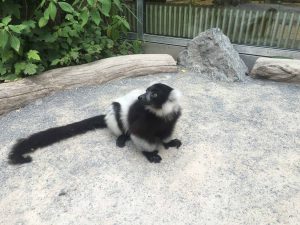 ---
Diergaarde Blijdorp /Rotterdam Zoo has become one of Europes most beautiful zoos. Dive into the fully covered Oceanium and make a magical voyage over the bottom of the sea and along coastal regions, meeting many marine and coastal inhabitants such as fish (from herring to sharks), puffins, snakes and a large group of king penguins.
Blijdorplaan 8
3041 JG Rotterdam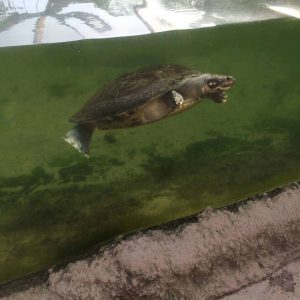 ---
Immerse yourself in the exciting underwater world. With over 2 million liters of water and over 5,000 sea creatures awaits the greatest SEA LIFE Aquarium in Oberhausen, Germany. Experience seahorses, jellyfish, sharks, rays and many other fascinating animals. Here you can expect more than just a highlight: An acrylic tunnel runs through the 1.5 million liters of ocean water basins and lets you discover our green sea turtle and various species of sharks in our new nursery station
Zum Aquarium 1, 46047 Oberhausen
and
Rheinallee 8, 53639 Knigswinter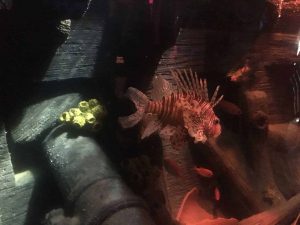 ---
On the site of the Roman city of Colonia Ulpia Traiana, Germany's largest archaeological open-air museum invites you to an exciting excursion into history.
On Amphitheater, 46509 Xanten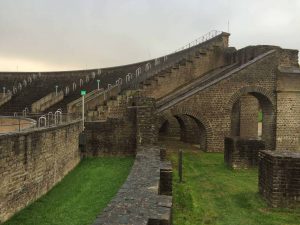 ---
The exhibition traces humankind's long journey from the savannah to the metropolises of today, with focus placed on the Neanderthals. The life-sized figures in the museum were created on the basis of fossil finds and scientific reconstruction methods.
Talstrae 300, 40822 Mettmann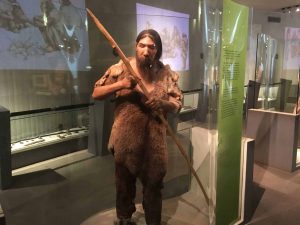 ---
Mini Europe, Brussels
Located at the foot of the Atomium, MINI-EUROPE is the only parkwhere you can have a whitlestop tour around Europe in a few shorthours. A truly unique voyage ! Stroll amid the typical ambiance ofthe most beautiful towns of the Old Continent.
Bruparck
B-1020 Brussels (Laken)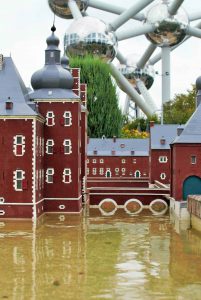 ---
Mini-world Rotterdam (Miniature Trains)
Making the mini-residents all along in the largest indoor miniature world of the Benelux. They work, live, travel and while they experience all kinds of adventures. Can you find out what they all do?
Weena 745
3013 AL Rotterdam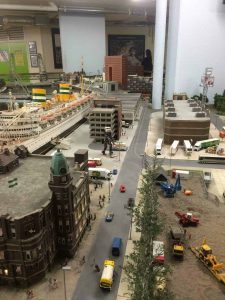 ---
The Wildlife Park Gangelt offers visitors a representative selection of European wild animals in a pristine and natural environment.
Schinvelder Str.
52538 Gangelt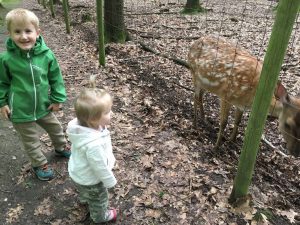 ---
For the first time in 1927 the enclosure covered only 10 hectares and housed dam and deer. In the war in 1944 the park was closed, expanded in 1952 to 30 hectares and reopened. Today, the enclosure is 40 acres and anything but a zoo. Thus the animals are not presented in the Wildpark; They themselves decide when to approach and show themselves to man. In extensive, natural-looking enclosures, red deer, deer, muffle deer and the wild boars so popular with the youngest visitors are at home. A special feature is the fallow deer. Here the game, if it wants itself, can be experienced first hand and fed by the children.
Racecourse Road 60, 40629 Dsseldorf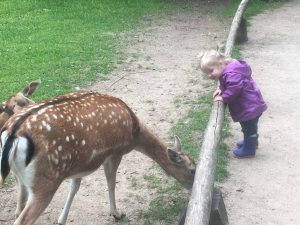 ---
NEMO science centre, Amsterdam
NEMO Science Museum discovered everyone from young to old, how fascinating science and technology
Oosterdoksstraat 150, 1011 DK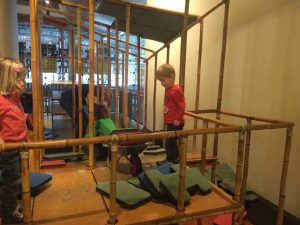 ---
Royal Belgian Institute of Natural science (Dinosaur museum)
After coming here as children, on a school trip or with their families, our visitors generally know the Museum of Natural Sciences fairly well. They do not necessary know about the research institute behind it the Royal Belgian Institute of Natural Sciences.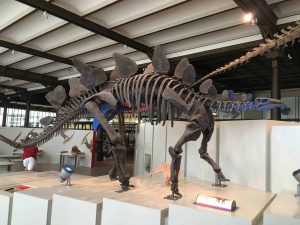 Castles
Cochem Castle is more than a castle. It is the largest hill-castle on the Mosel. Discover the wonders of the Celtic castle, the medieval castle, the gourmet festival, the sparkling wine gala, the Cochem castle Christmas and cultural events.
Schlostrae 36
56812 Cochem
---
Schloss Kalkum
Schloalle, Kalkumer Schloallee, 40489 Dsseldorf
---
In March 2000, the "Stiftung Schloss und Park Benrath" was established, a private law foundation based in the state capital of Dsseldorf. In addition to the state capital of Dsseldorf, Henkel AG, the patrons Udo van Meeteren, the Stadtsparkasse Dsseldorf and the association "Rettet Torhaus and Ostflgel von Schloss Benrath eV" (today "Association Freunde Schloss und Park Benrath eV"). Until now, the state of North Rhine-Westphalia, Siemens AG and the Landschaftsverband Rheinland are the founders.
The ultimate goal of the Foundation is to preserve the palace and the park as an overall work of art, to make use of it as a monument, to make it accessible to the public and to present it as a cultural attraction.
Benrather Schlossallee 100-106
D-40597 Dsseldorf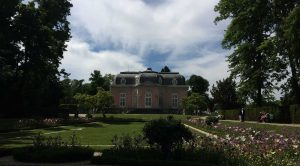 ---
Within the framework of the reconstruction of the Wasserburg Anholt, which was destroyed in 1945 to 70%, the main castle received a museum designation. In the course of time, a museum was built on a 1,500 m exhibition area.The exhibited collection is considered to be the largest, a historically grown private collection of pictures in North Rhine-Westphalia with over 700 paintings. He has also worked as a painter in the 17th century, including Rembrandt, Jan van Goyen, Gerard ter Borch, Flemish (J. Breughel dJ), German (Bartholomus Bruyn, Holbein, Jobst Harich), Spanish (Murillo) and Italian (Carlo Dolci, Salvator Rosa) Masters can be found on the Wasserburg Anholt.
Schlo 1, 46419 Isselburg
---
Until 1803 the castle of Mnster was a princely bishop's residence. The architect Johann Conrad Schlaun built the Baroque building of Mnster penultimate Prince Bishop Maximilian Friedrich von Knigsegg-Rothenfels.
The 91-meter-long triple-wing system with a five-pronged middle-riser is elegantly decorated with the use of red brick and bright sandstone.
In 1945, the castle was totally bombed, between 1947 and 1953 it was rebuilt according to old plans at least in its external form.
Schlossgarten 3, 48149 Mnster
---
Am Schlo 4, 47551 Bedburg-Hau
---
In the middle of the nature park "Hohe Mark" lies the Wasserschloss Lembeck
Schloss 2, 46286 Dorsten
---
Schloss Nordkirchen is one of the most famous and popular tourist destinations in the Mnsterland and is an impressive example of great architecture. Imposing the Nordkirchen Castle is situated in extensive parkland in close proximity to the place Nordkirchen.Beautiful walks lead through the park and end at the castle, whose courtyard is always freely accessible.
Schlostrae 1, 59394 Nordkirchen
---
Schloss Augustusburg/ SCHARFENSTEIN /LICHTENWALDE CASTLE & GARDENS
Home to one of the foremost motorcycle collections in Europe, a whole range of historic coaches and one of the most valuable Cranach paintings in the whole of Saxony, Augustusburg Castle is unmissable. Originally built as a hunting lodge and summer residence for Augustus, Elector of Saxony, and renowned as one of the most beautiful Renaissance castles in Central Europe, the grandeur of Augustusburg Castle also contains untold treasures.
Schlo 1, 09573 Augustusburg
---
Without guidance, depending on gusto can the "Princely Family Museum visit. It is a kind of treasure chamber, which shows special collections and many personal utensils of individual family members.
Very popular are the classic "castle tours, (during the holidays in winter on Saturdays, Sundays and holidays and, even on weekdays during the summer), the year-round place.
We also provide a variety of "educational tours and " Master guides to selected topics, "interactive adventure tours for groups and also " Family tours , which are specifically tailored to our younger guests. Speaking of the castle you can also wonderful "children's birthday party – or the " YES word renew. Popular cultural events, such as the summer open-air opera nights in the courtyard, are also popular.
Belzgasse 1
D-35619 Braunfels
---
Wewelsburg Castle was built between 1603 and 1609 in Weser Renaissance style as a supplementary residence for the Prince Bishops of Paderborn. The triangular castle, which is located in the village of Wewelsburg (Bren) in the district of Paderborn, stands high on a rock overlooking the Alme Valley.
Burgwall 19, 33142 Bren
---
The small town Sababurg lies romantically enchanted in the heart of the mighty Reinhard Forest, the "treasure house of European forests", between Kassel and Gttingen on the north Hessian side of the Weserbergland.Three attractions can be explored here: Dornroeschenschloss Sababurg, Tierpark Sababurg and Urwald Sababurg
Tier Park, Sababurg 1 34369 Hofgeismar
Castle,Sababurg 12, 34369 Hofgeismar
Forest of Sababurg34388 Gutsbezirk Reinhardswald
---
The rich Middle Ages again true when visiting the Castle Ruins of Valkenburg, with a history dating back to the 11th century! High tower, the remains of the once imposing castle, Dutch only elevated fortress, above the charming fortified village.
Daalhemerweg 27, 6301 BJ Valkenburg
---
Bentheim Castle is the largest hilltop in Northwest Germany and was first mentioned in 1050. For five centuries it has been owned by the Counts and Princes of Bentheim and Steinfurt.
48455 Bad Bentheim
---
Castle Hoensbroek in South Limburg is one of the largest and most beautiful castles in the country. This huge lock is a true experience. You wander through more than forty (!) Castle leave. For young and old, with or without children to live in this castle from everything!
Klinkertstraat 118,6433 PB Hoensbroek,Netherlands
---
Is one of the most beautiful water castles in the Rhineland. The first records are from 1396, but it is assumed that the foundation walls of the castle house are even older. For more than 300 years in family ownership, Burg Satzvey is still the residence and tribunal of the family of Count Beissel von Gymnich
Castle of Setvey An der Burg 3
53894 Mechernich-Satzvey
---
For over 850 years, we have been established here and are doing everything we can to keep our home intact. Experience Eltz Medieval and pure nature! We are proud of our stone fairy tale and will be happy to show you!On our site, you will find insight into what makes the Eltzer ensemble of castle, nature, and family so unique, visit the attractions.
Burg Eltz 1
56294 Wierschem
---
Brresheim Castle is one of the rare examples that can show a gradual development from the medieval fortress to the Baroque residential castle. In addition, the almost unchanged interior furnishings of the castle show visitors the lifestyle of the Rhineland nobility from the 15th century to the 20th century.
A visit to the castle of Brresheim is also worthwhile in other respects: it is a castle complex, which has been spared from armed conflicts and is thus a rare specimen of a medieval residential castle in the original state, which was inhabited until 1921.
L83, 56727 Mayen
---
Once erected as a gigantic edifice by Emperor Friedrich I. Barbarossa around 1184, the imposing ruin of the Kaiserpfalz still characterizes the cityscape of Kaiserswerth as a monument of long past times.
Burgallee, 40489 Dsseldorf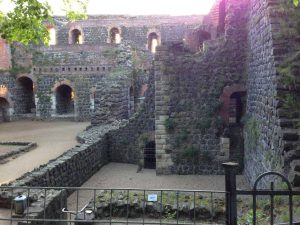 ---
Work on the castle started around 1130 and from then on the Dukes of Berg lived here for several centuries, all the while constantly enlarging their sphere of influence. By the end of the fifteenth century, their successors ruled over huge areas of what is now North Rhine Westphalia! Later they moved their seat of power to Dsseldorf and Burg Castle declined in significance. The buildings began to crumble and from the middle of the nineteenth century, they were utterly cannibalized. And here begins the second great story. The castle was reconstructed once again thanks to the local initiative and financial help. The citizens wanted to restore the symbol of the region! Hence they set up a so-called Castle Construction Association and began to collect money. Reconstruction work was mostly completed by 1919. Nowadays Burg Castle is a popular venue for day trips and a wide variety of cultural activities.
Schlopl. 2, 42659 Solingen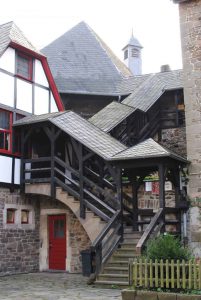 ---
Schloss Drachenburg is a private villa in palace style constructed in the late 19th century. It was completed in only two years on the Drachenfels hill in Knigswinter, a German town on the Rhine near the city of Bonn.
Schlo Drachenburg, Drachenfelsstrae 118, 53639 Knigswinter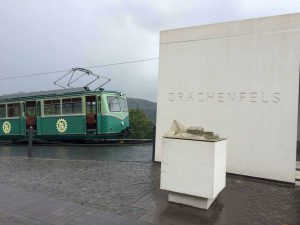 Don't forget to follow us on Facebook and Instagram for more travel inspiration
Plan Your Trip Stay and see everything
Accommodations
Booking.com1,136,997 properties worldwide. Including 581,306 holiday rentals in 105,263 destinations in 225 countries and territories
Flights
Skyscanner.comcompares millions of flights to find you the cheapest deal, fast.Fly for less with Skyscanner!
Car Hire
Blacklane.comTake your time and relax. Airport pickups include 60 minutes of free wait time, and all other pickups include a free 15 minutes. Limousine Service!
Pin this to Pinterest:
Do you have any Tapped Out Tips?
Questions or Comments? Join the conversation below.
---