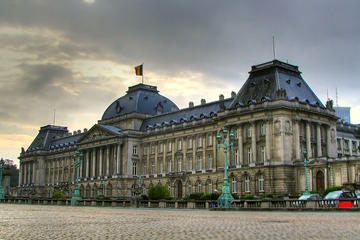 Home to more than 1 million people, Brussels, Belgium is a perfect little capital city to explore with the family. Here are 10 things to do in Brussels with Kids.
There is a little something for everyone; history, culture, fun and food/drink.
What to visit in Brussels with Kids
When vacation days are pressed and you don't have much time to see everything on that mile-long to-do list, visit be sure to visit these top 10 things to do in Brussels with kids and you will be satisfied with your stay and can finally check Brussels off of your bucket list.
Don't forget to purchase the Brussels card for a discounted entrance.
Open from 10 am – 5 pm, expect to spend most or all of your day here. Between Mini Europe, Atomium, Planetarium, Oceania, 'pirate park' and the nearby expo, there are lots to do and see with the little ones before calling it a night.
All the attractions are extremely family-friendly. Always best to buy tickets in advance, as they offer group or combi-tickets on their respective websites.
While strollers are welcome at each site, the Atomium may have increased lines at the elevator; if the kids can't walk up and down the stairs on their own, consider wearing them at this attraction.
I recommend the Boba, only because it is compact, and is rated 0-48 months, which means lots of life in one purchase. Stroller parking is available at the ticket counter.
You may even want to purchase in advance to skip the line and start the fun without a hitch.
Read my review of Mini-Europe here.
At the heart of the city sits the beautiful Grand Place. There you will find various buskers, dancers and occasionally a market. You will always find random guests sitting in the square, soaking up the sun and admiring the view. From here, you can check out the local restaurants, ice cream or macaroon shops. The Hard Rock Cafe, TinTin store, Chocolate Museum and Beer Museum are just along the Grand Place's alleyways.
The Grand Place hosts the Brussels Carpet of Flowers every 2 years in honour of its Turkish Residence. Check out more on that here.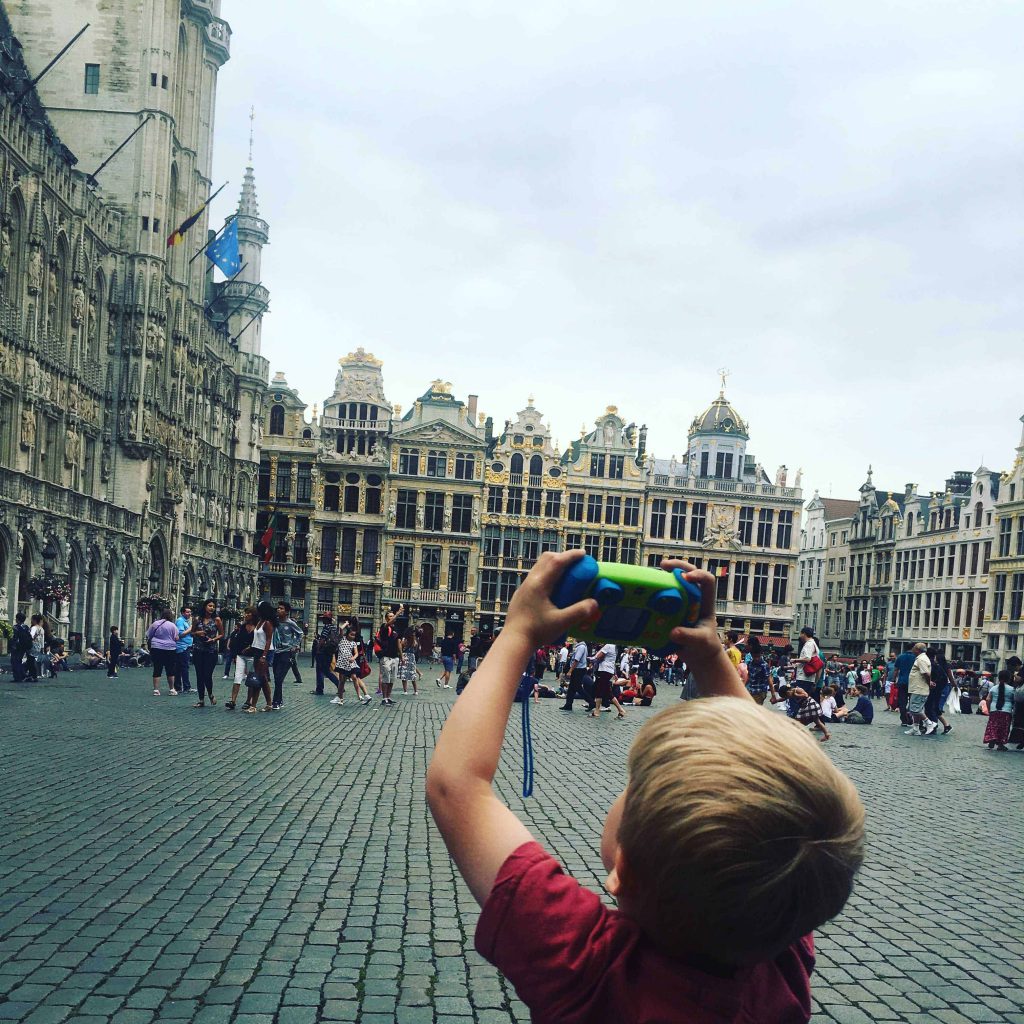 Heading slightly south along Rue de l'Etuve, you'll find the famous Manneken-Pis. Legend has it that the city of Brussels was on fire, and this little boy peed the fire away.
He is surprisingly small, is very well dressed at times (naked at other times), and is the face of Brussels.
Turn any corner, visit any souvenir shop or chocolate store, and you will see their variation of this little guy. Each incarnation is hilarious; try explaining the corkscrew to your 4-year-old.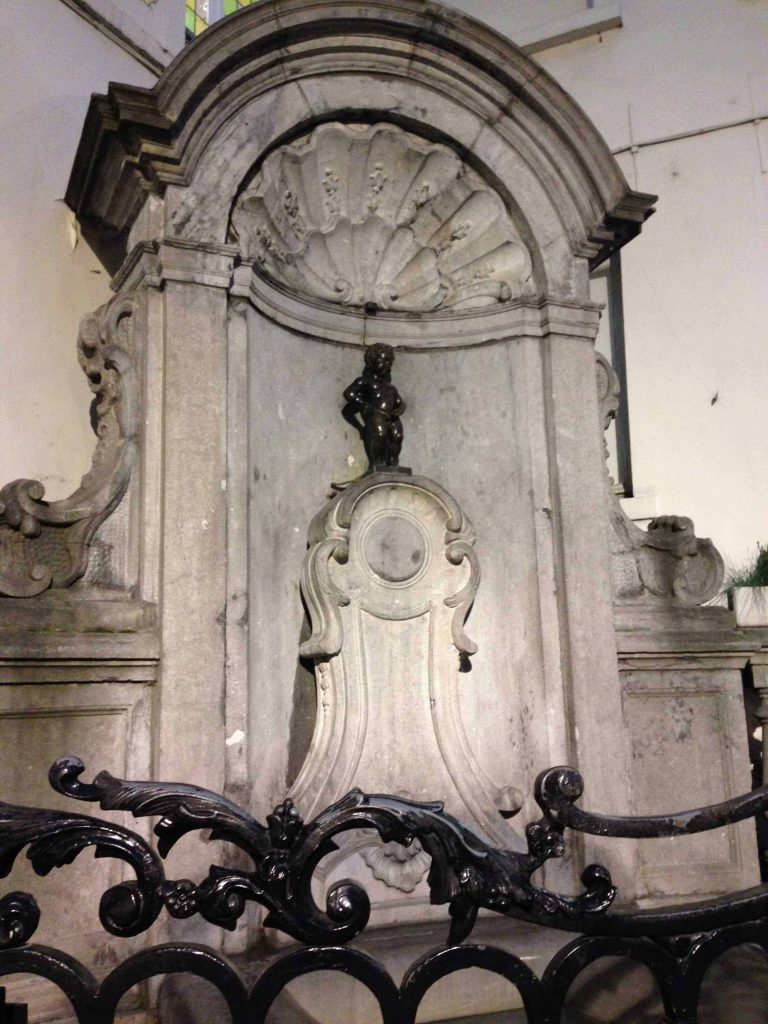 If you haven't filled up on Belgian fries and chocolate yet, try their famous waffles. There are several shops on each street selling waffles and your choice of toppings. There are no wrong choices, only more filling than the other. My favourite was strawberries, bananas and chocolate drip. The whip cream topping was a little too much for me and the kids kept calling it ice cream; not quiet, and only after dinner.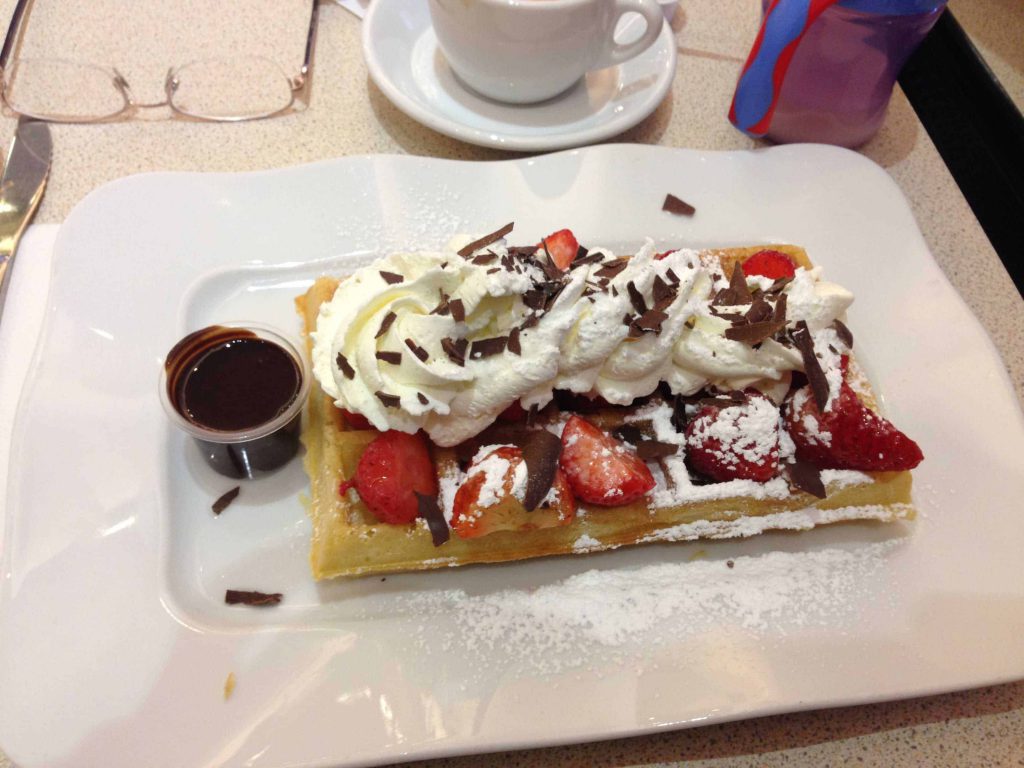 For a little scenic, off-the-beaten-path, tour of the city, follow the comic strip route throughout Brussels.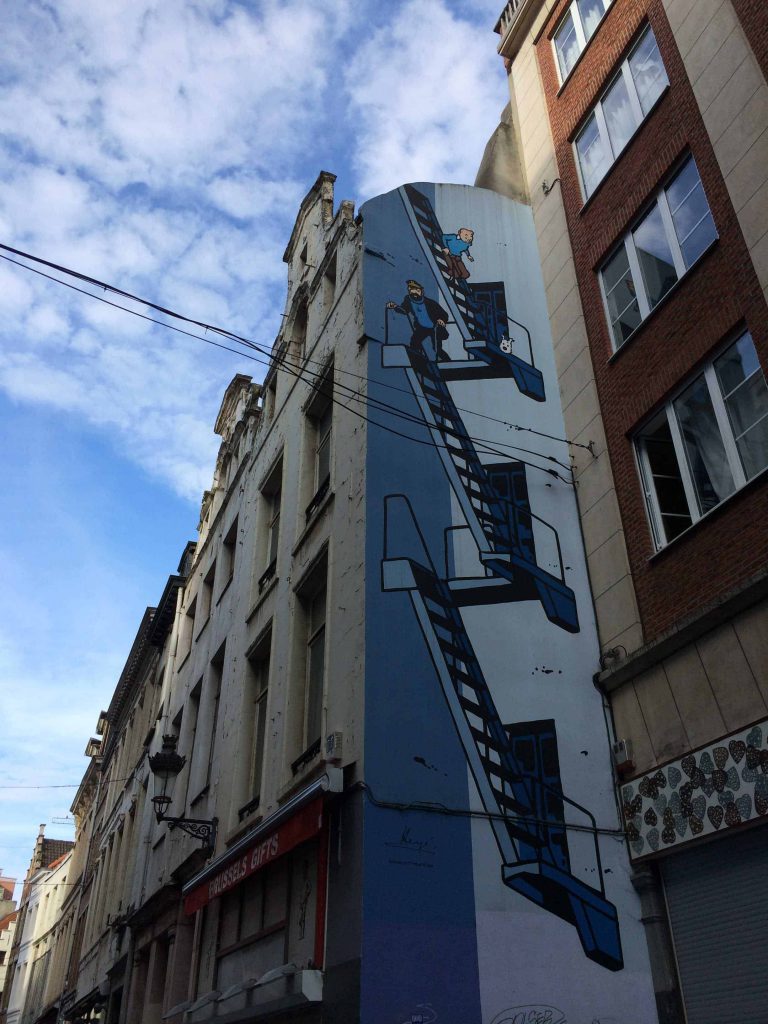 Head South-East and you will run into the Brussels Royal Palace in no time. The Royal Square is also a definite site to see.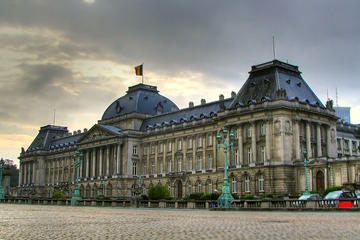 Just before reaching the Dinosaur museum, you will walk through the centre of the Parlamentarium. This is the Heart of the European Union. Feel free to take a tour, I have not had the pleasure yet; once you tell the toddler we are heading towards Dinosaurs, nothing will get in the way of his goal.
The Museum was very exciting for both children and adults alike; we mainly stayed on the lower level (elevator access on the right-hand side of the exhibit entrance, not very well-marked – but this also means no line) where the Dinosaurs and special exhibit are located.
We found this will take roughly 2 hours to explore if your toddler is as fast as mine is.
The whole journey is roughly 2 km from the Grand Place. If you are not interested or unable to walk the journey, there is a bus that starts at the centre, drives past the Palace and stops in front of the Parlamentarium. From there, it's a cool 250 m to the Museum, albeit up a slight incline.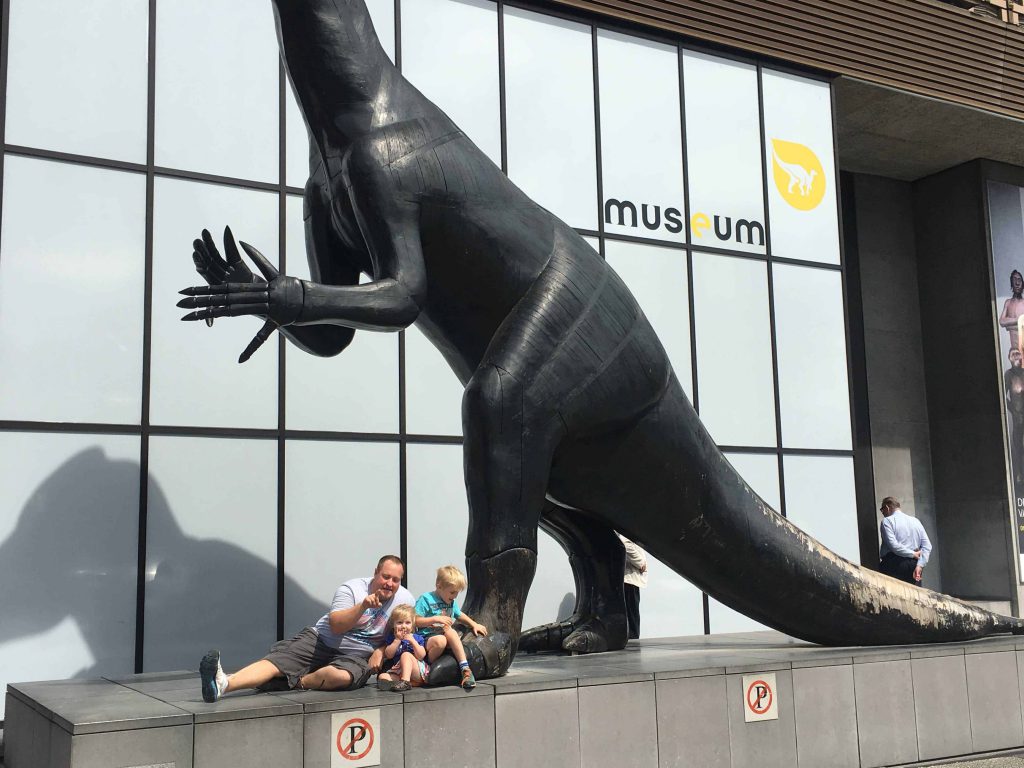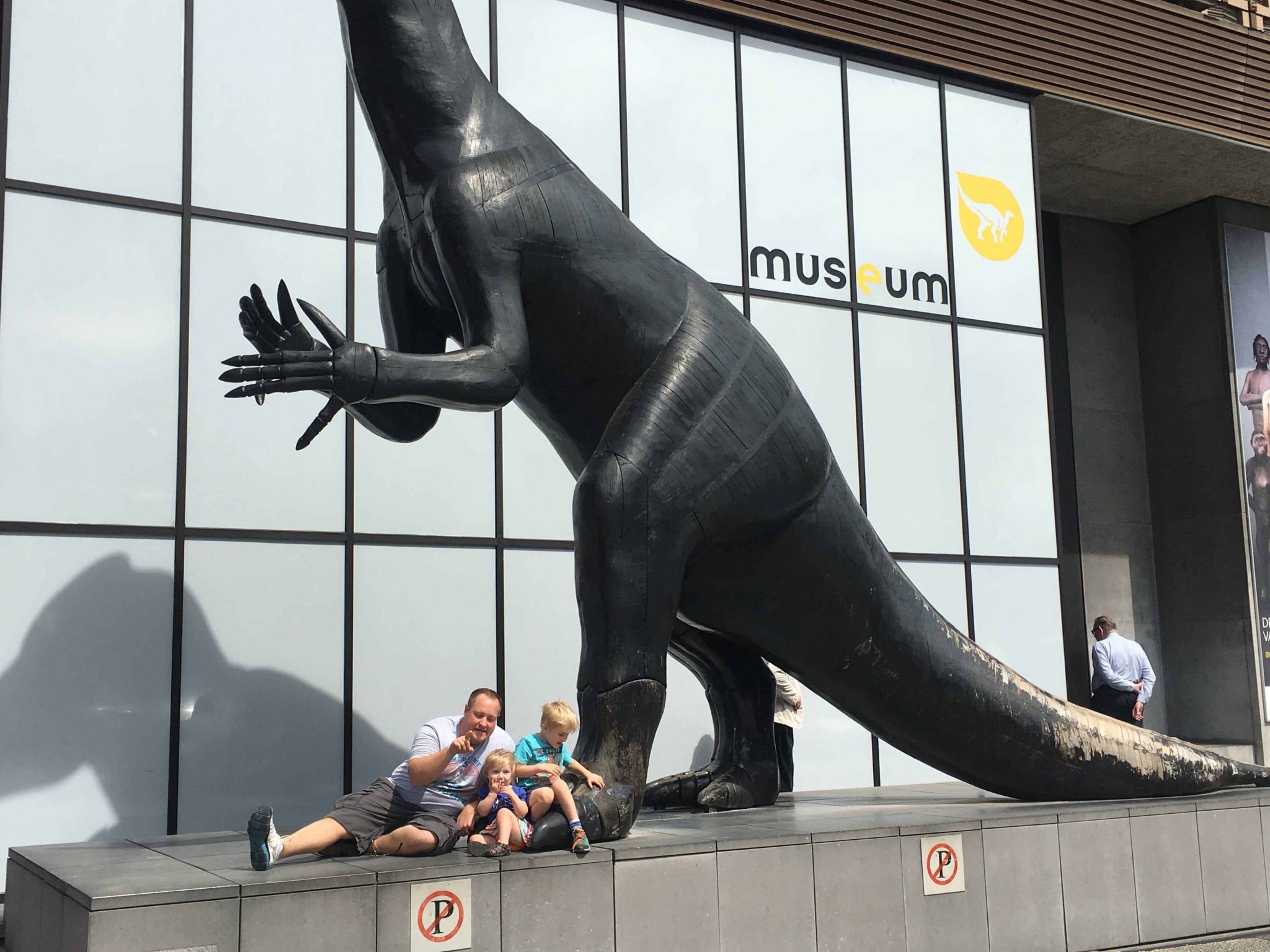 On the way back, don't forget to stop by Cinquantenaire Park. It's only 1.4 km (albeit in the wrong direction, but it's so worth it). Home of the Arc du Triomphe and Cinquantenaire Museum. Even check out the mosque if you're feeling super multicultural today. Have a picnic, take a break, people watch, whatever you would like. Plenty of park benches to rest.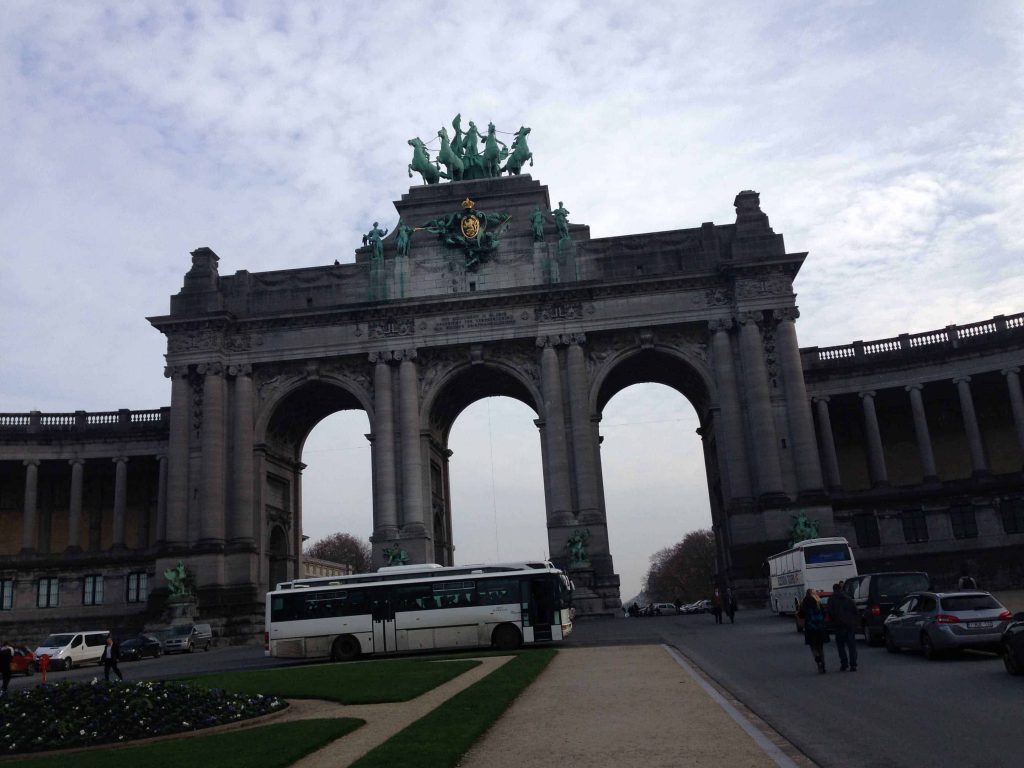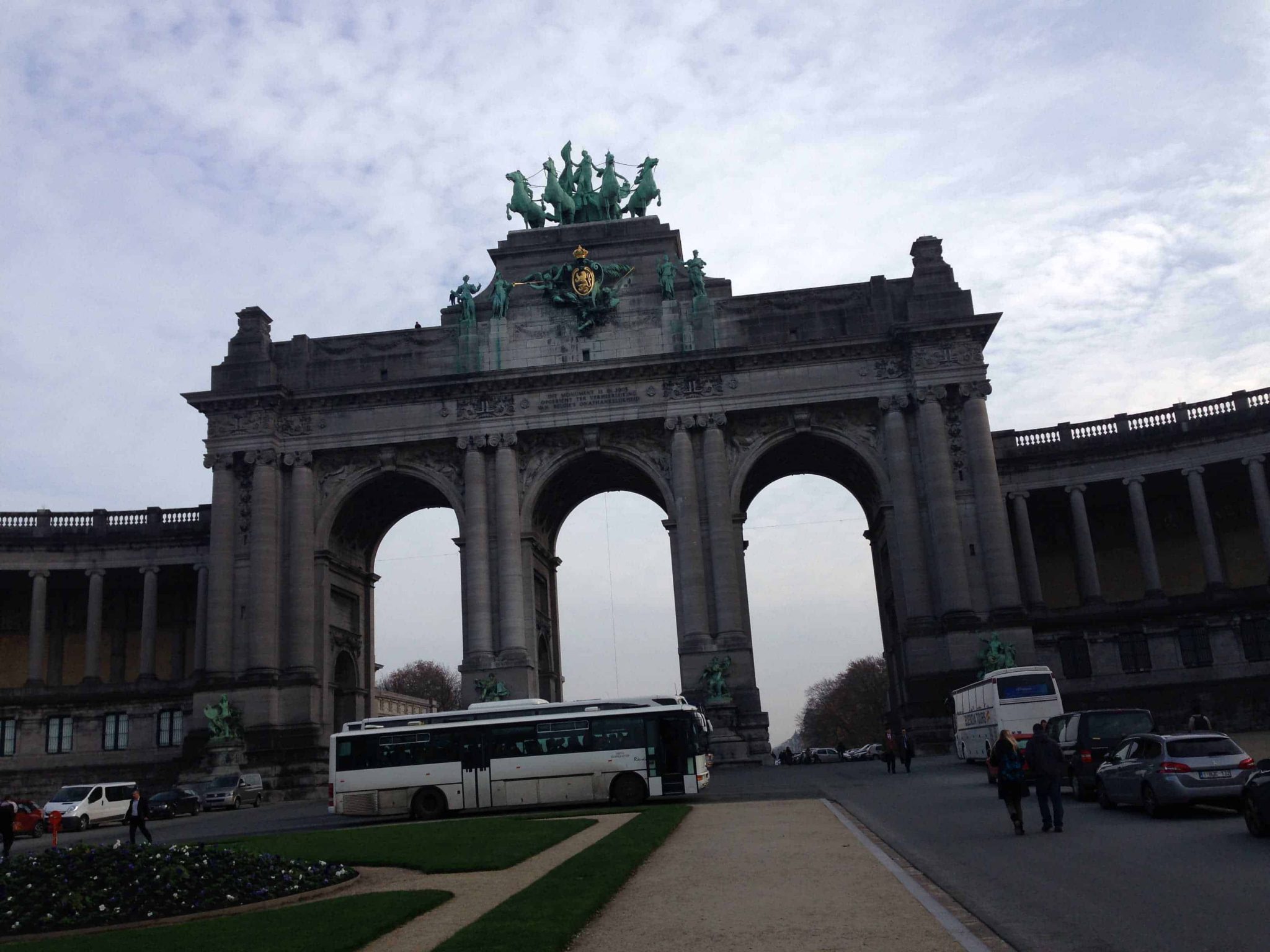 Take the Hop On Hop Off bus back to the Grand Place, or near to your hotel. It's been a long day and you should be ready for a great meal. Or take the 3 km walk downhill but that's not as much fun. Learn a few things, or just rest some more and build an appetite. You earned it.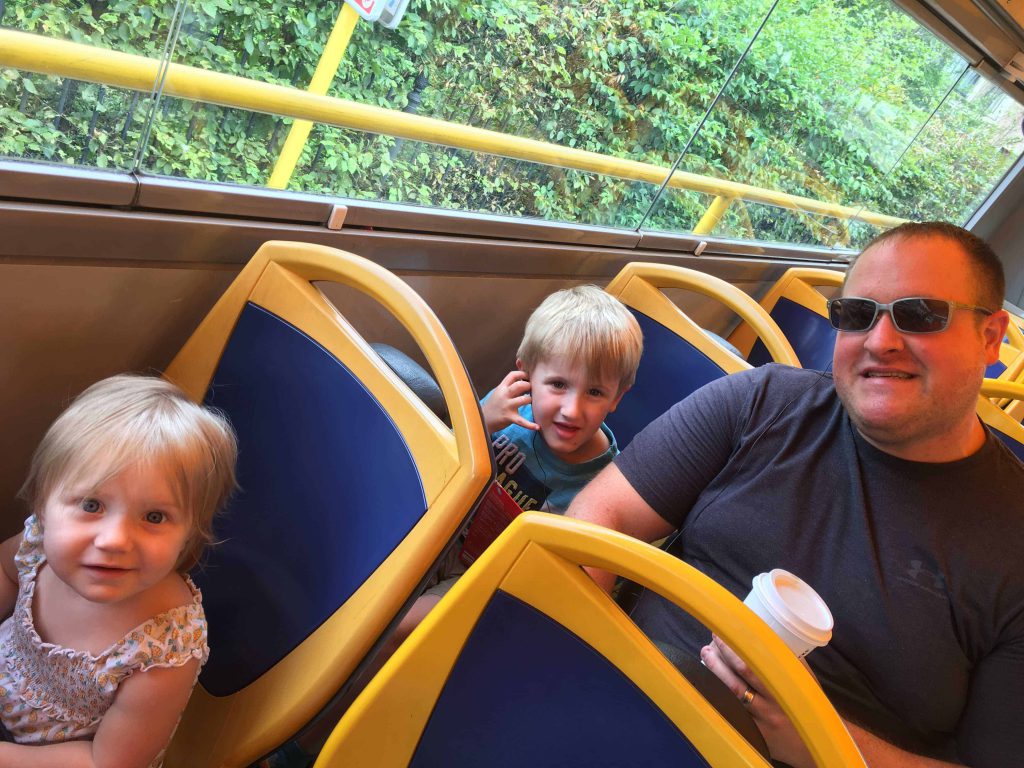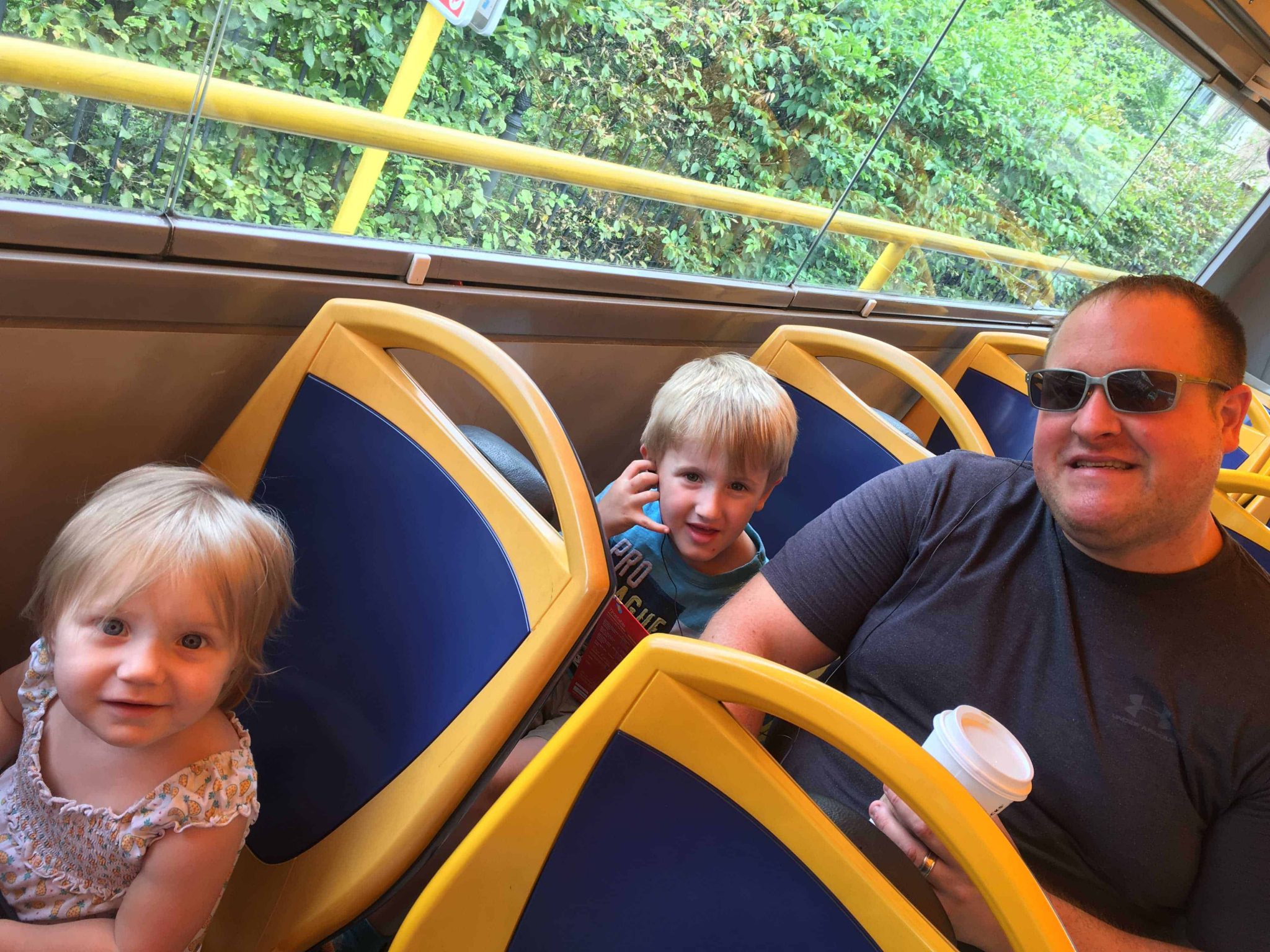 10. Eat Local
Locals eat late. They also don't mind waiting an hour for their food to be served; drinks with good company are all they need to stay happy. I, on the other hand, value my sanity and ability to hear myself from the crowd so our family chooses to eat at 5/6 pm.
Not only are we alone in the restaurant, but we are also served that much faster, which means the kids are happy, you guessed it, that much faster.
Kid-less? Join them on 8/9! It'll be fun. Be a local and get an authentic feel for how Belgians party.
Our recommendation was provided by a Belgian friend from Brussels:  Restaurant T'kelderke is right in the Grand Place so we didn't have to go far.
With both inside and outside seating, we sat outside with a nice umbrella and a great summer breeze. While I did not recognize all of the food on the menu, we each ordered something different and it was all AMAZING!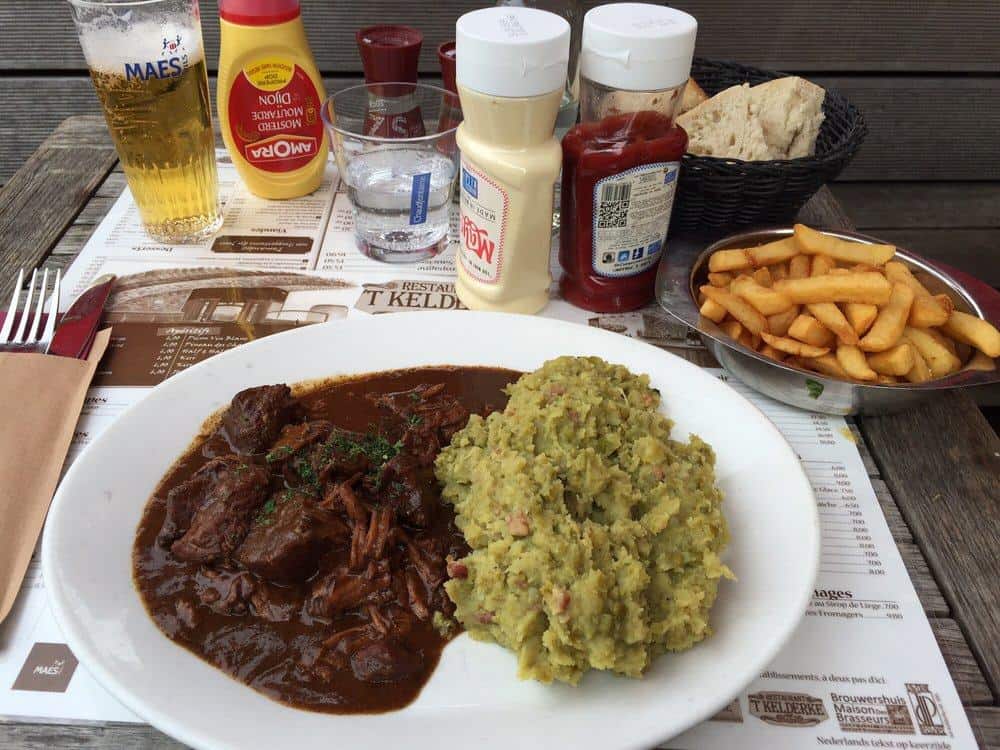 Where to Stay in Brussels
Your Thoughts...
Please share your thoughts in the comments or reach out on social media...We would love to hear from you.
You May Also Like…
Spectacular Flower Carpet | Le Tapis de Fleur of Brussels, Belgium
A Weekend in Amsterdam with Kids
Travel with a Stroller | Should You Travel with a Stroller?
Toughest Things About Traveling in Europe with Kids