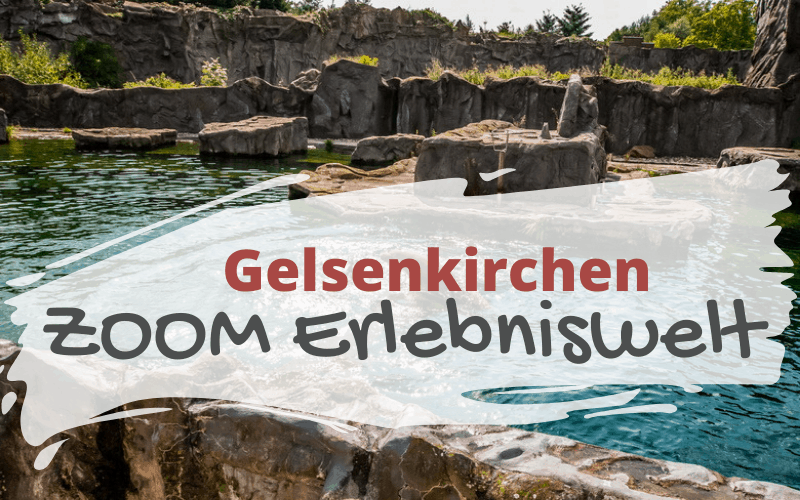 ZOOM Erlebniswelt Gelsenkirchen is one of the most modern zoos in Germany. We spent the day there and have been comparing our zoo experiences to Zoom Erlebniswelt ever since. Follow me as we take a walk through the zoo!
The main entrance offers access to the three separate areas of the park. These are called "safaris" and are titled Alaska, Afrika, and Asien. 30-hectare site. home to more than 800 animals living in habitats that closely resemble their natural environments.
The map is very clear that there is a direction to travel around the zoo. This is typical of German attractions; no confusion or missing exhibits where there is a defined path. We rarely saw guests going against the grain.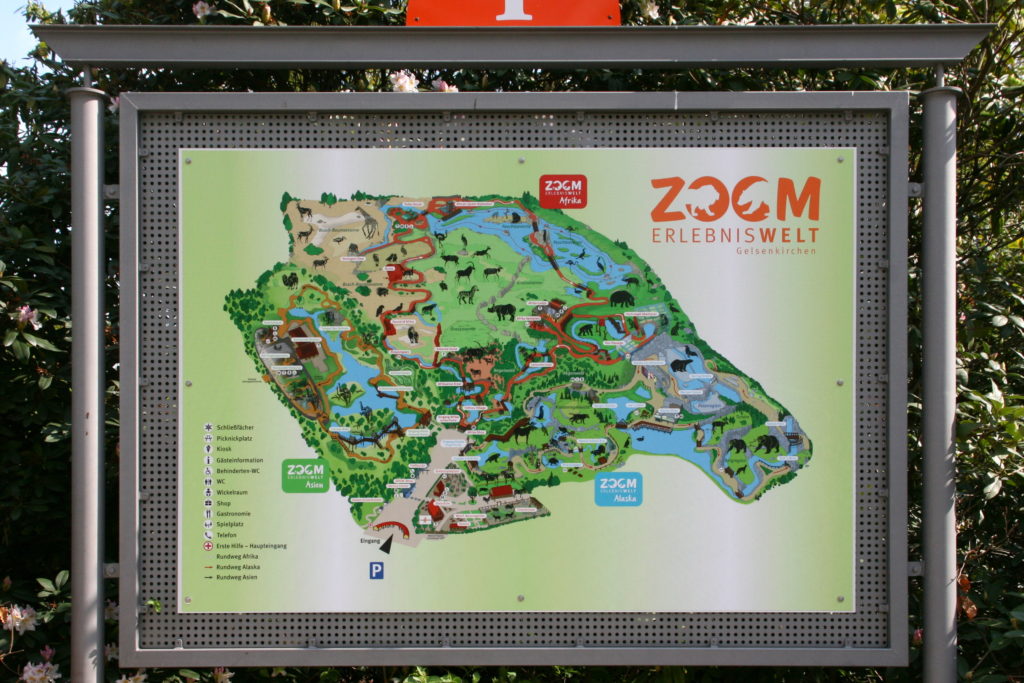 We love exploring the local zoos in Europe. While we generally don't visit a zoo in major cities unless we have the extra days, considering we had an annual pass to the local Duisburg Zoo, there is something to be said about a great zoo.
ZOOM Erlebniswelt Gelsenkirchen is about 30 minutes from our former home in Duisburg by car or 45 minutes by local transit. I LOVE that Germany is so well connected by trains; makes day-tripping while my partner is at work so much easier. We took the day to visit and the kids were in love!
Asien
Directly on the left-hand side, moving clockwise around the zoo, we started our day in Asia.
Canopy walk
Throughout the Orangutan exhibits, we are able to get up close to the animals. As you can see from the images below, European zoos don't have cages or small enclosures. These are full-on habitats that resemble the animal's natural environment. Their moat is what keeps the animals from escaping the habitat, and the fence is to keep humans out.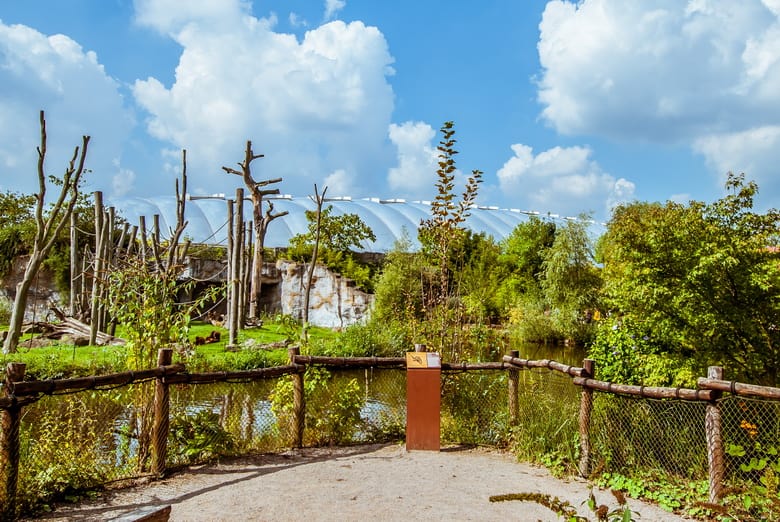 Greenhouse
A large greenhouse in Asia safaris housed native plants from the Asian continent. We were surprised but very happy to see this addition to the zoo. The Asian-inspired decor, including this fountain, was a great touch.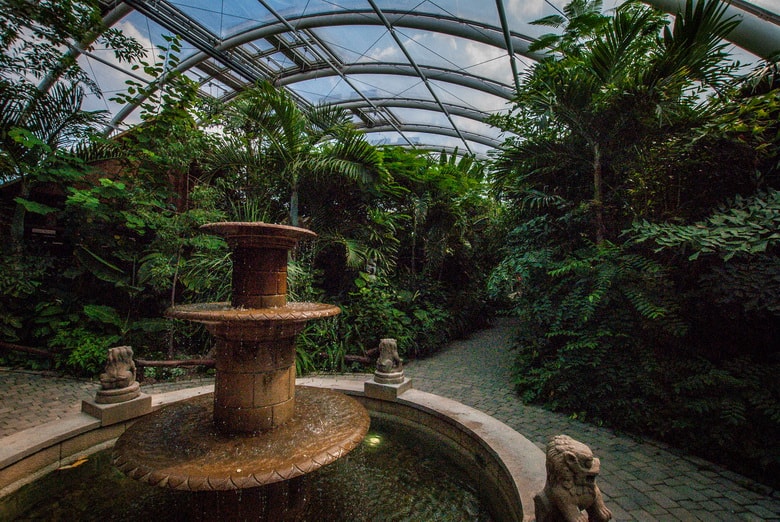 Dragonland
Both Asien and Alaska have playgrounds attached to their major restaurants. After a small breakdown in communication, we decided it was best that the children blow off some steam on the playground and open our snack packs before continuing on with the hike.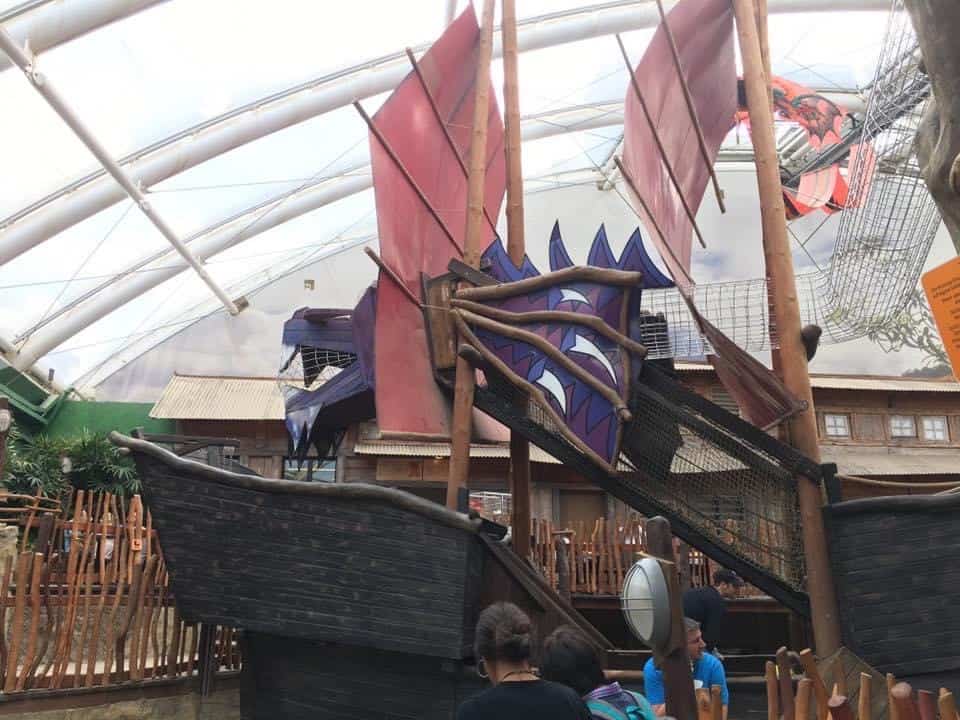 Afrika
The route around Asien brings you back to the main entrance where you enter Afrika. There is one route around the zoo and all roads lead back to the entrance. I found this to be a great way of managing the crowds; enter whichever safaris you like, and leave when the kids are finished.
The African safari is 1.8 km long and features an optional boat tour in the middle.
Savanna
We loved being able to walk at our own pace and see all of the amazing animals interacting with each other.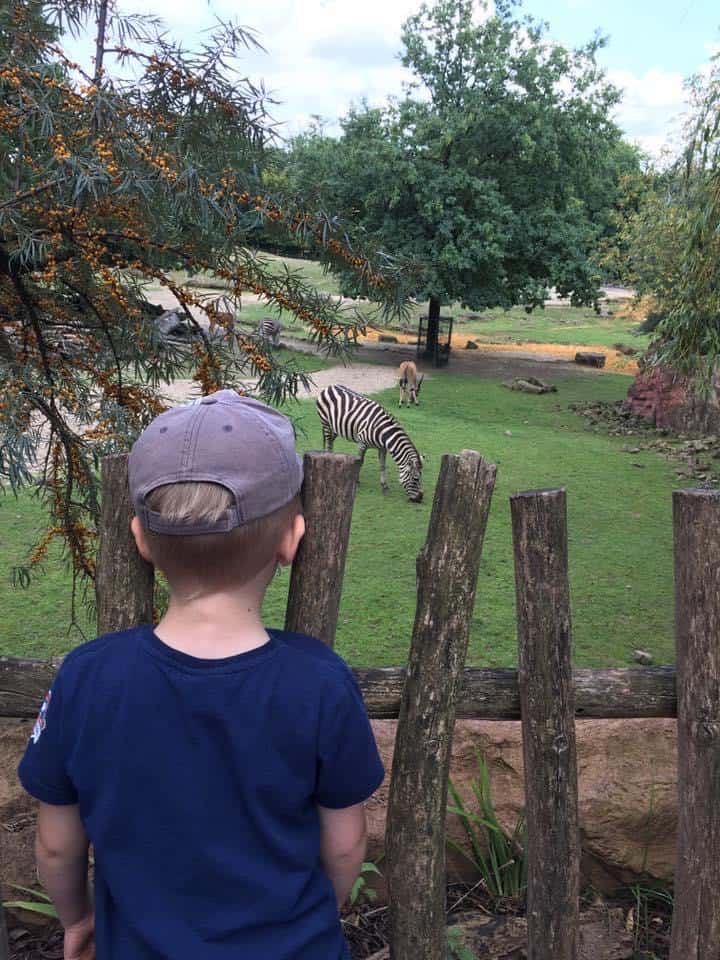 Boat tour on the Afrikan Queen
I can't recall how many boats there are but there were more than enough for the growing crowd. The short boat ride takes you around the lake and showcases all of the animals you can see and how their habitat was formed. It is only offered in German, so brush up on your German-language zoology or ignore the guide completely and enjoy the view.
Alaska
Alaska was by far the children's favourite exhibit. It is a 1.3 km route and showcases cold climate animals not just those in Alaska but the Arctic wouldn't have been an accurate name either. Boy-child had many opinions about the choice of names for these safaris.
Entrance to Tundra subsection
The entrance to the Tundra section is an archway made of whalebone. There are also several other large marine skeletons along this entrance, behind an enclosure of course. Having never seen a whale in person, we liked being able to see the real scale of how large these majestic animals can get.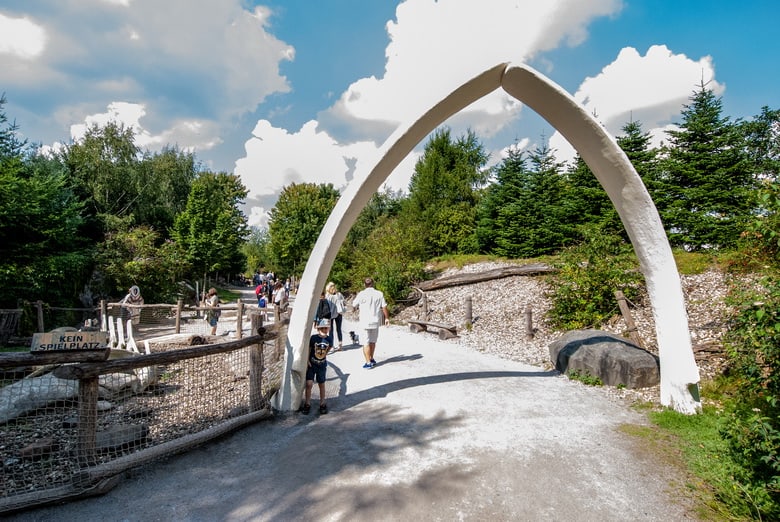 Kodiak falls suspension bridge
Representing the Kodiak Cave with Kodiak Falls with a suspension bridge over the Sea Lions.
There is a proper, sturdy bridge, for those that aren't interested in the adrenaline rush of a suspension bridge. The boys decided they wanted to give it a try and walked back and forth a few times.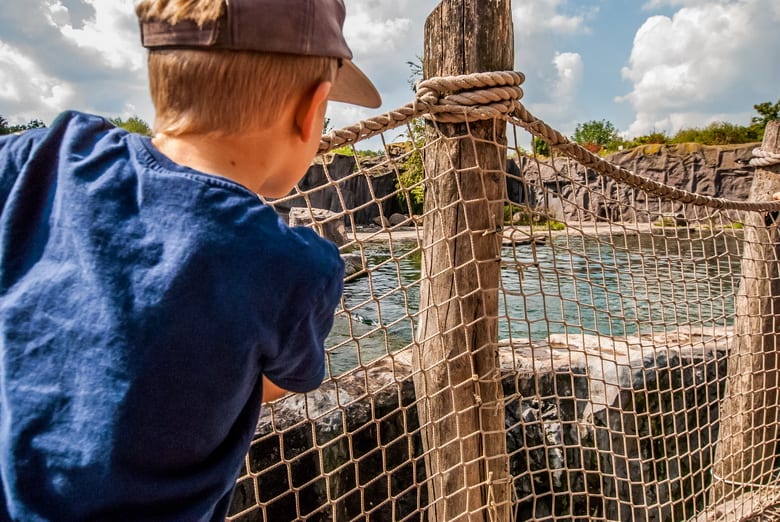 Californian sea lions
Unlike Duisburg Zoo and a few others around Germany, ZOOM Erlebniswelt Gelsenkirchen doesn't have a dedicated large marine section. The Californian sea lions and Polar Bears have a large water portion to their enclosure and we are able to see over and under the water for that perfect view of the animals.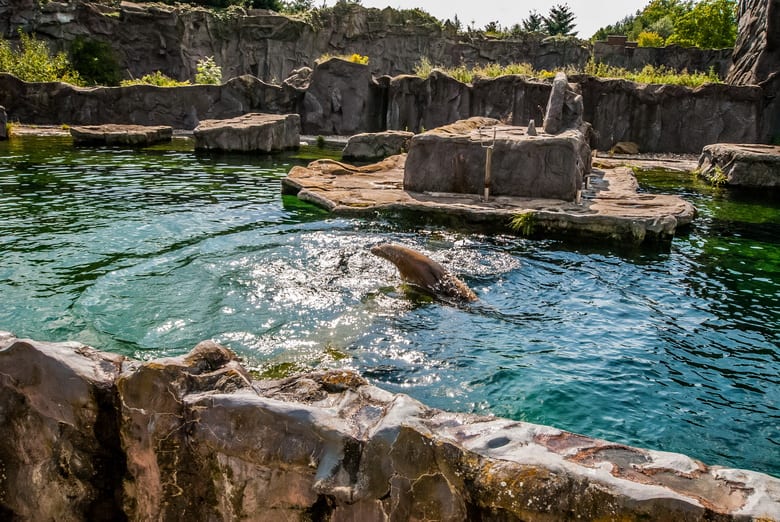 Underwater tunnel in the seal basin
This tunnel is surprisingly longer than one would have expected, which is great but it was an amazing experience.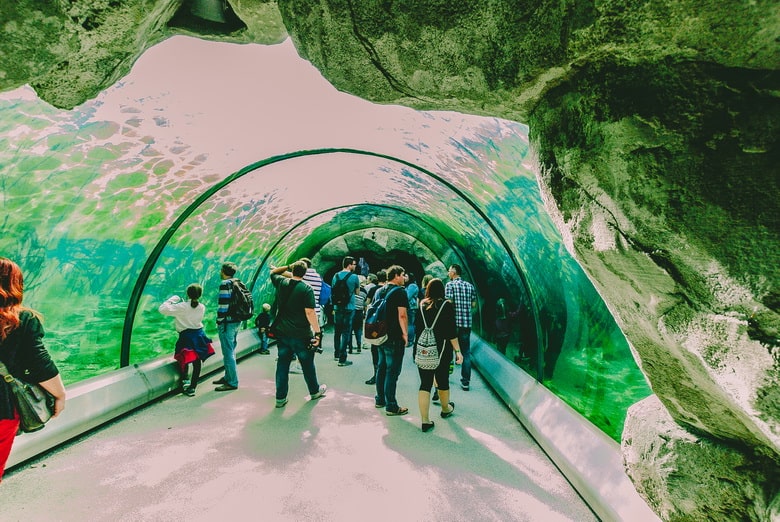 Overall impression
ZOOM Erlebniswelt Gelsenkirchen is one of the best zoos we have visited in a long time. The kids were exhausted by the end of it, and slept the whole way home. There was ample space to pull out a picnic and playgrounds to burn more kid energy if the 4 km walk wasn't enough for them.
Your Thoughts...
Please share your thoughts in the comments or reach out on social media...We would love to hear from you.
You May Also Like…