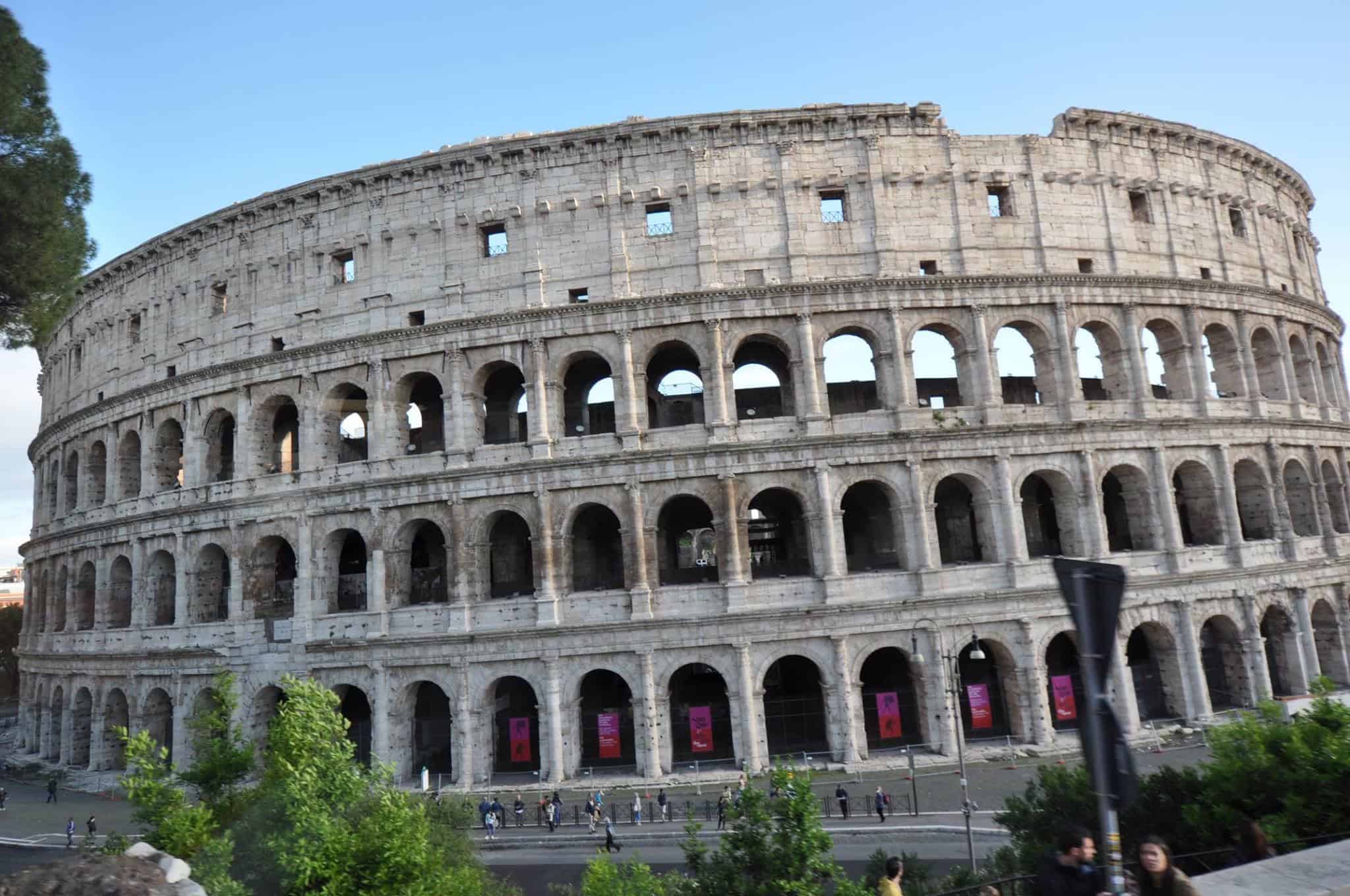 There is a lot to consider when addressing the overall cost of a family trip to Europe; time of year, hotel selection, attraction tickets, food, flights, transportation, and extras.
While we will be discussing various expenses to your European vacation and will be speaking in a lot of vague hypotheticals, please remember that each vacation differs from the next and there is no right-way to vacation in Europe. If you have any questions or require clarification, don't hesitate to leave a comment and we can give specific examples from our travels.
How Much Does It Cost To Take The Family To Europe?
Time of year
Deciding on the right time of year to visit Europe can literally half the cost of your overall vacation. High season is notably more expensive, more crowded, and exponentially more uncomfortable due to weather.
Take flights, hotels and attraction ticket costs into consideration when deciding on a date, not just what is more convenient.
Getting There – $800 to $1500 per person
Most people will need to fly in order to get to Europe, but once you have landed, there are still more hoops to go through in order to reach your destination city and hotel.
Budget airlines will cut costs by charging for every little thing; checked bag, snacks on board, headphones… and their flights don't operate at all airports. Some have their own airports, far out of town, and this will increase the cost of your taxi ride to the hotel.
Tip; Air Canada flights allow Service Members 3 checked bags free of charge when presented with Government ID. Find out which discounts and privileges you have available to you.
From Toronto, you can expect to pay upwards of $800 per person, even during the off-season, to get to many places in Europe. Play with arrival and departure airports and see if driving 3 hours out of town will save you $1500 on your flights. True story.
Children's ages
There is a sweet spot when children are absolutely free, and then start getting more and more expensive as they get older. Traveling is no different.
From 75% off flights for lap babies, to free accommodations, under 2 years old is the best time to travel with kids. After that, public transit, restaurants and even attractions start to charge for school aged children.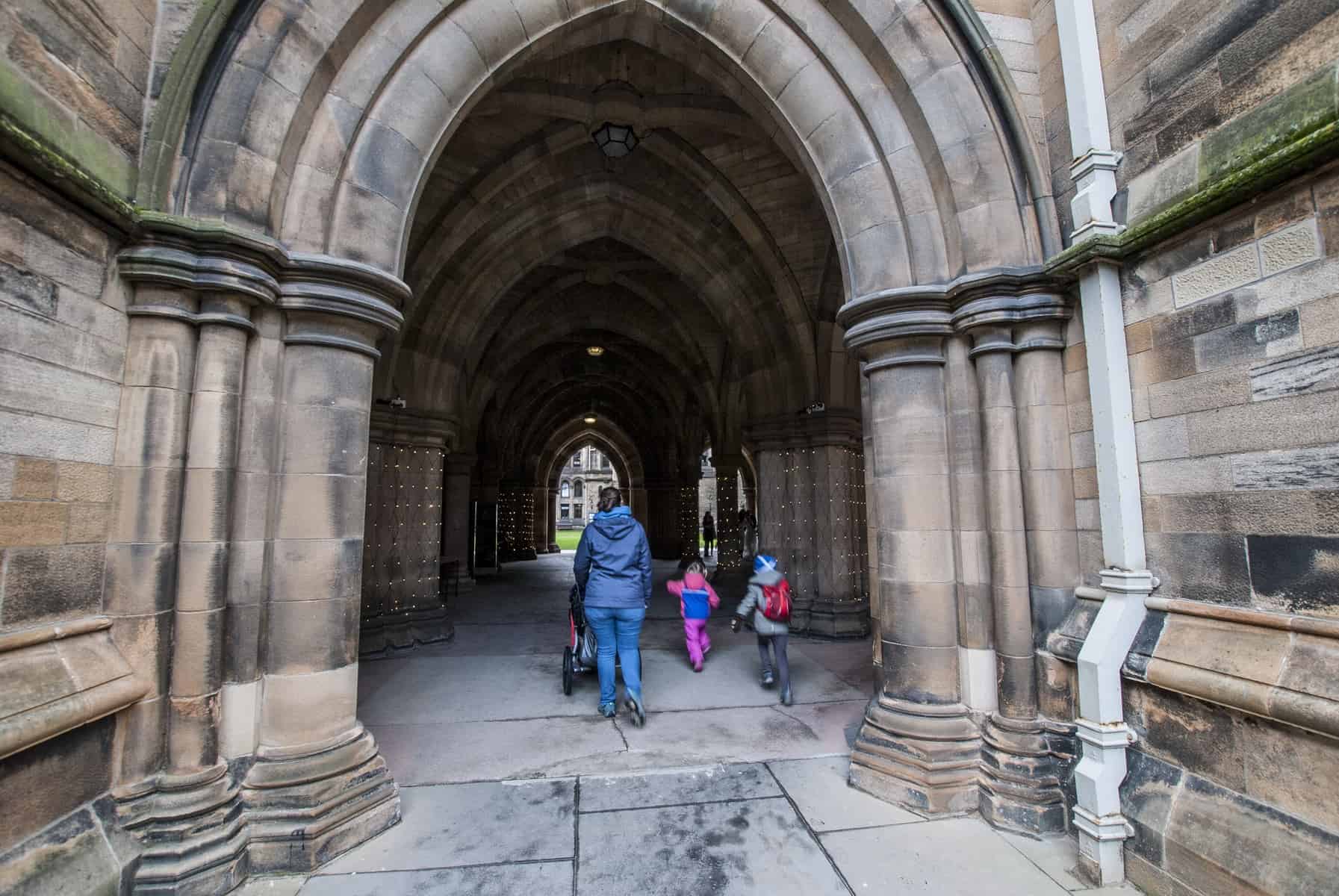 Accommodations – 100-200€ per night
A significant portion of your vacation will be eaten up by accommodations. Mostly, because you are charged per occupancy, and not per room. This means you will pay more to have 4 people in a single room than 1 person in the same room. While this is still cheaper than 4 separate rooms, one still needs to consider this additional cost when creating your vacation budget.
Furthermore, European hotels offer more variations in room styles; some are single beds, some are two single beds, some are 1 single and 1 double. Look for the room that is an exact match to your needs, because the number of beds does factor into the price of the room as well.
There are options available for super cheap, but you need to consider what you are paying for, where that money is going to, and how is the local economy affected by your choices. Because of these things, we refuse to use Airbnb or other home-share budget accommodation sites.
Families staying in hostels tend to pay about as much, if not more, than a hotel and are not as accommodating as chain hotels. Therefore, we always suggest using Booking.com. They have saved our butts more than once and have great customer service.
On average, we try to stay between 100-120 euro per night for a family suite, or combined rate of 120 euro for two rooms. This includes parking and breakfast.
Food – €35 to €75 per person/per day
There are hotels available with a full kitchen, or even a kitchenette. We have found many kitchens to cost extra, and we don't like cooking while on holiday.
If flying, it is nearly impossible to bring kitchen supplies and stock groceries, so everything needs to be purchased again and potentially left behind once the vacation is over.
Considering the cost of eating out for lunch and dinner, because we have breakfast included in our hotel stay, and the time it takes to come back to the hotel to cook said meal instead of staying out in the city and exploring after meal times, we prefer to pay a little less for a hotel room and simply eat out. We do, however, stock the hotel room with healthy snacks so we can cut costs while out and about anyway.
A family of 4 can easily spend 40 euro for lunch and another 100 euro for dinner (alcohol included). Pub food is the best and least expensive non-fast food option we have encountered. And Pubs are everywhere in Europe. If your party has any minors, note that many pubs won't allow them after 7/8pm so mind your timings when picking a place to eat.
Remember, Europe doesn't expect gratuities the same way America does.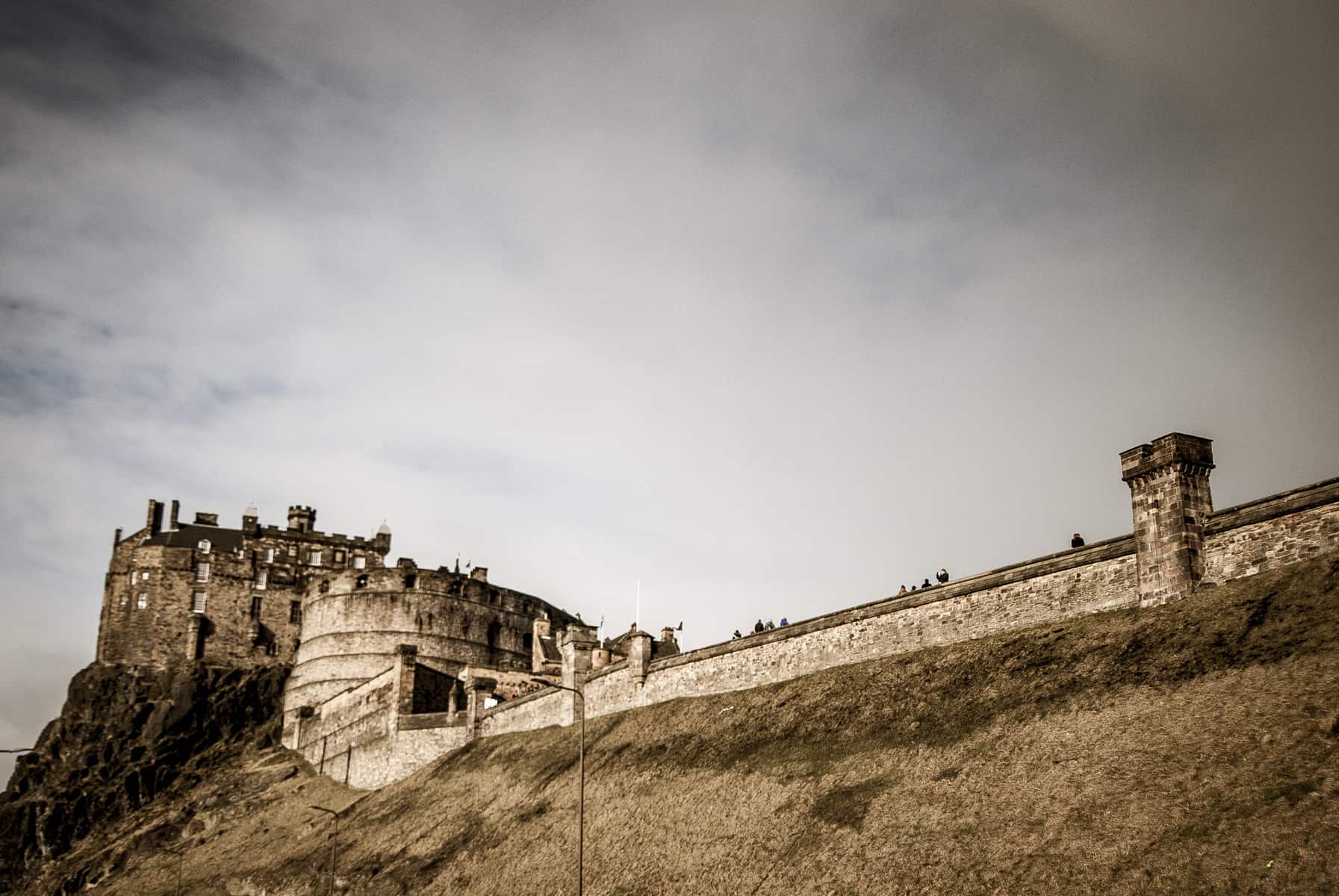 Museums, Attractions & Theme Park Tickets
What are you doing while on vacation? Are you walking around, soaking up all the free things there are to do in town or do you plan on actually visiting a museum or attraction?
Hitting up the free-things list is great to keep costs down but can also leave a lot unchecked on the bucket list. Some attractions allow children under 6 to enter for free, others charge after 3 years old. Check it out.
There are a great number of museums and attractions that sell combination tickets; pay for this museum and get half off the next. Or purchase a city pass and get free/discounted entrance to a fair number of attractions in the city. Look up your options, see who needs to pay for what and where then consider the various costs of combinations and passes. Sometimes skipping one museum can make a huge difference – but how important was that museum?

Getting Around
Will you be driving around town, taking the train, public transit, walking… and how did you get to your holiday home in the first place?
Cities tend to be overcrowded and thus hotels/attractions charge a lot for parking. I will pay a little more for parking included because I know it will cost less than the cheaper hotel and paying for city parking. Big picture.
Now that we have parked the car, does it cost to take the car out during the day? Is there parking at your attraction of choice? How much is the bus or tram?
Those city passes that we just mentioned sometimes come with transit tickets. If they don't, the city is more than happy to sell you a tourist transit pass or re-loadable transit card. It is imperative that tourists like us follow the local laws and actually pay for our tickets. Transit officials increase fines constantly because they are not hefty enough to deter locals and tourists from abusing the honour system.
Dusseldorf, for example, charges 100 euro on your first offence. And they get you to pay right there and then, or they escort you from the train and wait for the police to show. I have seen it one too many times while living in Germany and it is not pleasant. Imagine doing this with your family by your side, in a language you don't understand. Just pay the ticket.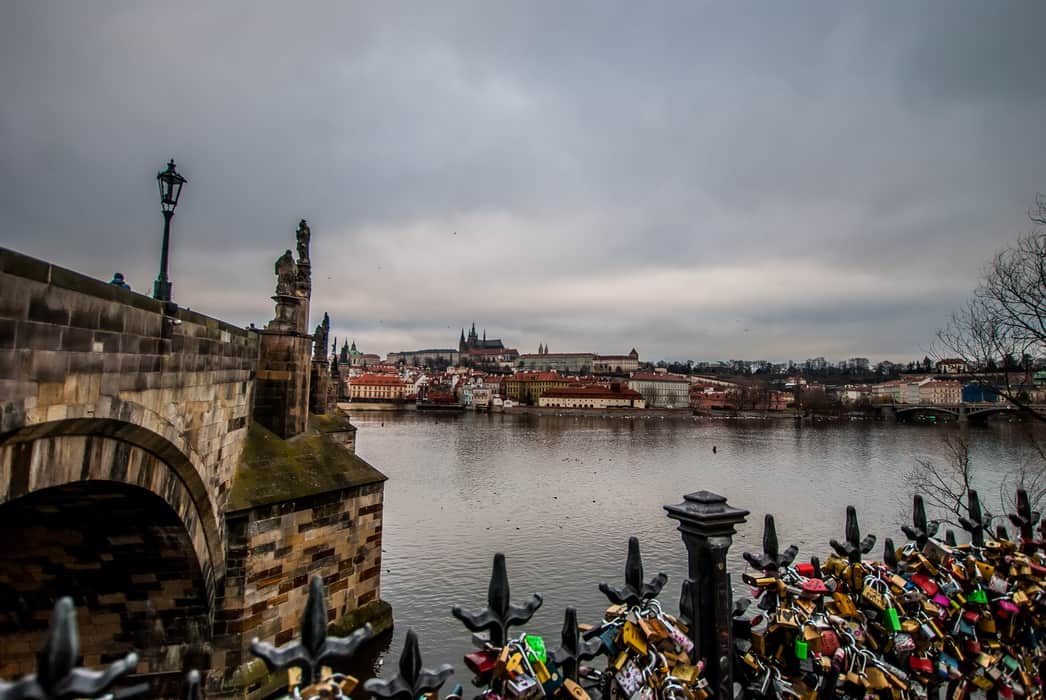 Shopping
There will always be shopping involved, no matter how many times you tell the kids they can't buy anything today. Give everyone a set allowance, enough to actually buy something so not 10 euro per day, but more like 60 euro for the whole vacation, to spend on souvenirs and nonsense as they please.
Private tours
This one doesn't come up a lot when you think of budget vacation but we have splurged on a few private tours in our 4 years in Europe. Why? Because time and energy.
Touring the Colosseum was amazing. And it was even more amazing because we had a guided tour. We knew the kids weren't going to cooperate long enough to see everything, and we have done enough museum tours with audio-guides to know that I have retained absolutely zero information from them – between the constant interruptions from the kids or the kids moving us too fast through the museums.
There are some locations that you just want to know everything about and a private tour is the best way to do it.
And sometimes, a private tour is the only way to do it. There are a handful of castles in Europe, Heidelberg and Schloss Marienburg for example, that require a private tour to gain access to the inside of the castle. It is free to wander on the grounds, but that's about it.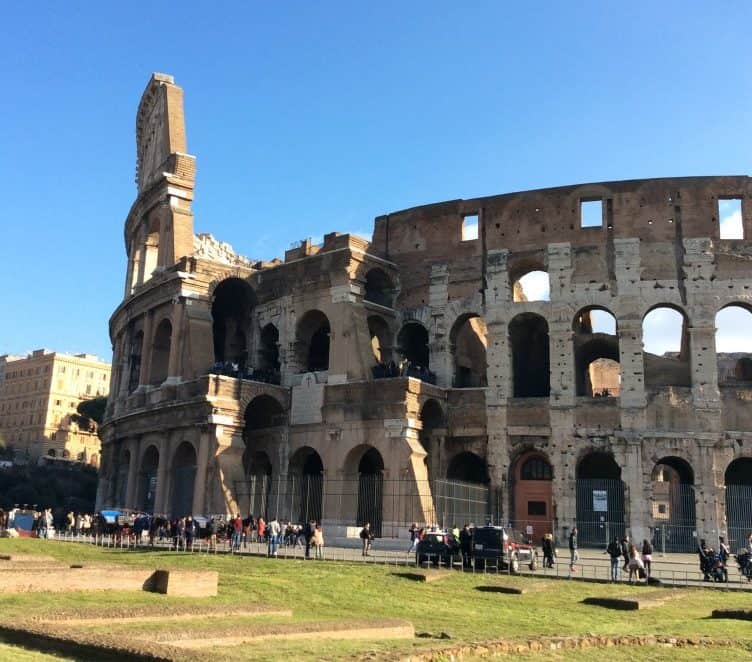 What Does a Family European Vacation Cost? The Results Are In!
Depending on the time of year, a family of 4 can expect to pay anything from $10,000 for 10 days in England to $4,000 for a week in Hamburg. It all depends on so many factors.
The only thing we can be sure of, is that you won't be hoping on a plane every long weekend to cross the Ocean.
Pro Tip; The longer you stay, the cheaper each city becomes. Why? Because the bulk of your holiday costs will be the flight. They range from $500 per person round trip to $1500 per person. Once that has been taken out of the equation, Europe is a rather inexpensive vacation destination (just stay away from England, the British Pound is worth twice the price of the Canadian Dollar, and therefore it is Extremely expensive to visit).
If you know you have a lot of ground to cover and not a whole lot of money to cover it with, block a significant amount of vacation time and "do it all". The fewer times you have to jump on a plane to cross the Atlantic, the fewer overtime hours you have to put in to pay for the vacation in the first place.
Your Thoughts...
Please share your thoughts in the comments or reach out on social media...We would love to hear from you.
You May Also Like…
Helping your kids sleep on a plane so you can too
How to Make Travel Affordable, as an Expat
How To Find Cheap Accommodations For Families
Traveling Full Time while on Maternity Leave
Opportunity Cost; The Hidden Costs of Budget Travel