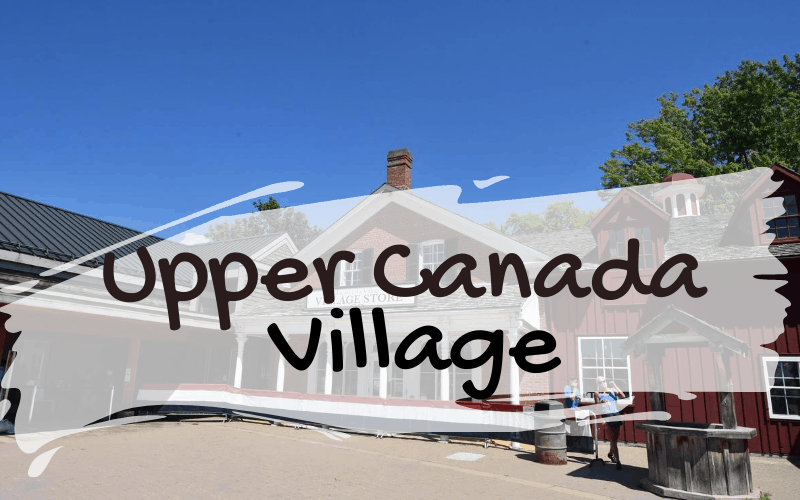 Upper Canada Village is a heritage park near Morrisburg, Ontario, which depicts a small Canadian village in the 1860's. See traditional houses, farms, mills and much more.
Don't forget to join our Facebook group. We are all in this together.
Prior to our most recent visit, the last time my family and I were at Upper Canada Village was way back in 1994 on a school field trip. While I don't remember a lot of the details, I do remember having a great time and I couldn't wait to take my own kids for the day.
Getting there
Upper Canada Village is located at 13740 County Road 2 in Morrisburg. Parking is available at no charge on-sit and washrooms are available in the Discovery Centre. Maps are not provided at the moment but can be downloaded from the website here.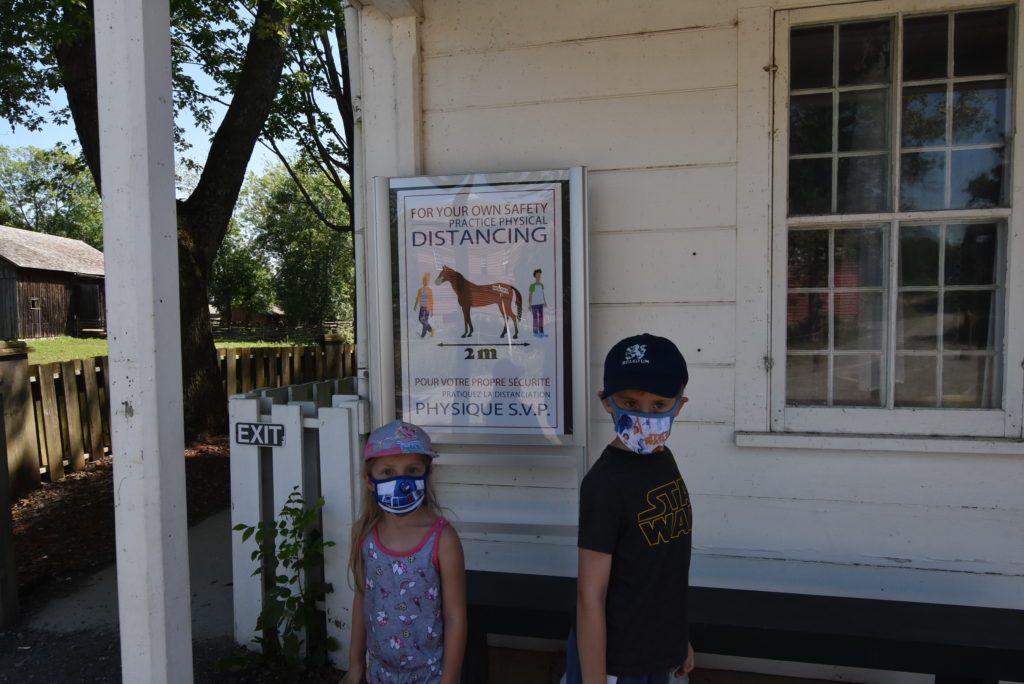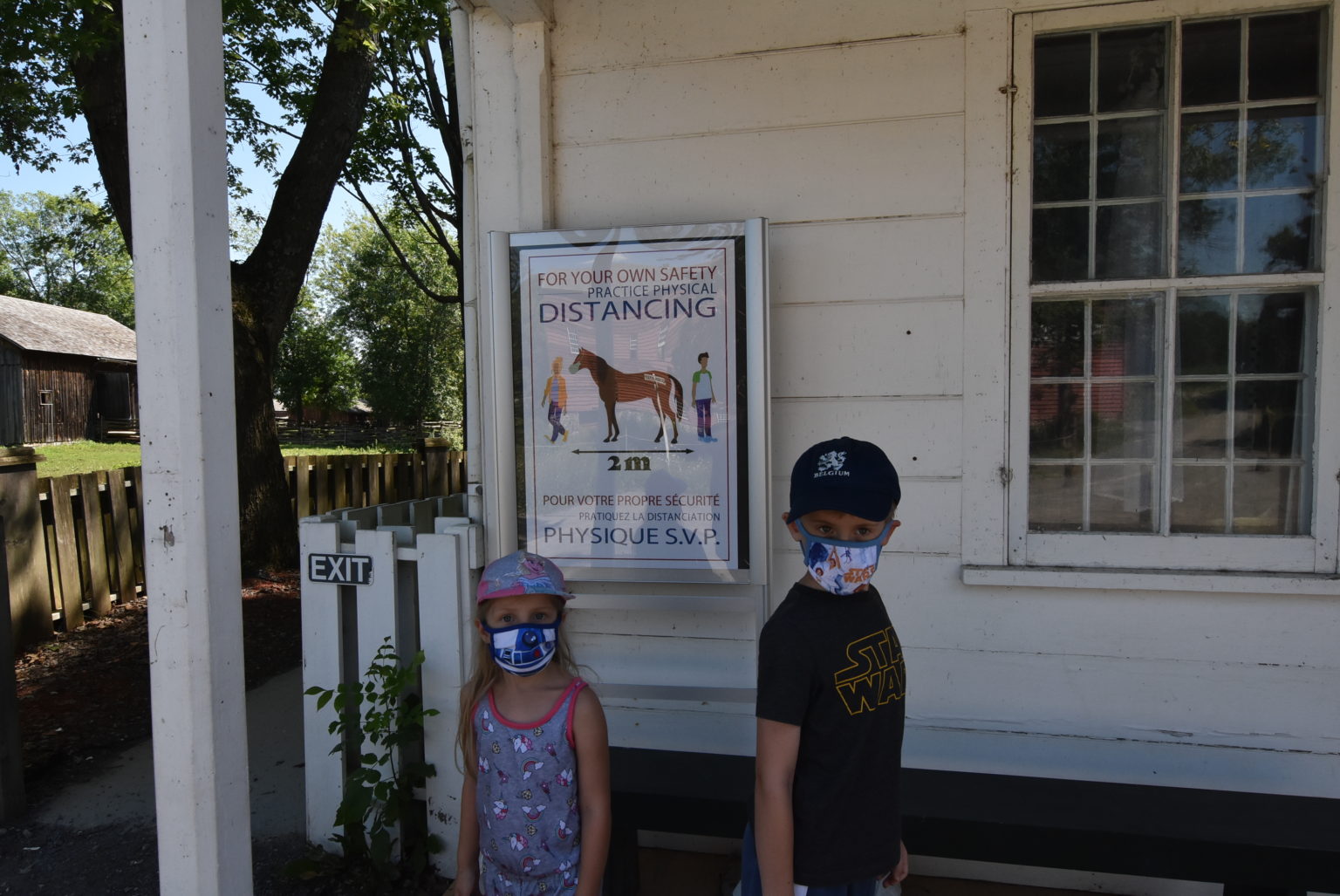 Covid-19 Update
Upper Canada Village is currently a time-ticketed experience. Tickets must be purchased online or via phone by a time slot to ensure the ability to maintain physical distancing.
Group Guided Tours
During reopening, Upper Canada Village changed their strategy and implemented guided tours for the first time. Tickets are for guests 5 and over, anyone requiring space for children younger than 5 is required to call and book tickets over the phone.
Guided tours are in groups of 15, so there may be other families in your group with you. Guests are still required to socially distance during the tour and stay within their bubble.
Mandatory Masking in Indoor Public Spaces
All visitors to Upper Canada Village will be required to wear a face-covering or mask when entering any of our indoor spaces. This includes buildings within the Village, Village Store, Discovery Centre and washrooms. This is an added measure to the existing safety measures in place at the Village.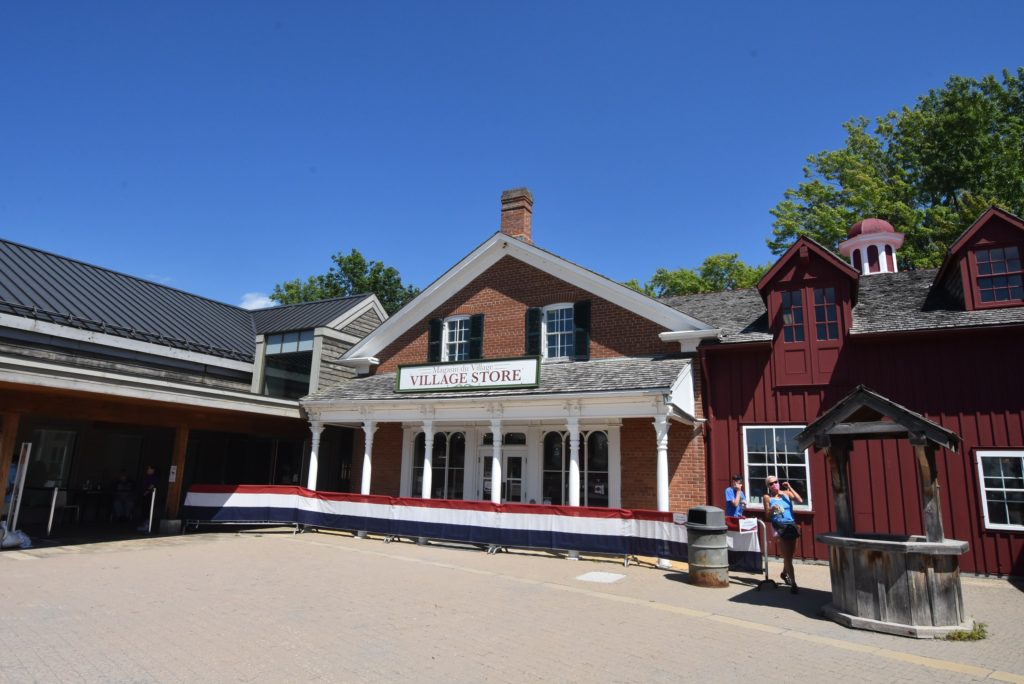 Go Back In Time At Upper Canada Village
Founded in 1961, Upper Canada Village is one of the largest living-history sites in Canada. Here, we endeavour to depict life in a rural English Canadian setting during the year 1866. Featured are over forty historical buildings, many moved here prior to the flooding of the "Lost Villages" during the St. Lawrence Seaway development project. These include homes, functioning mills and trades workshops.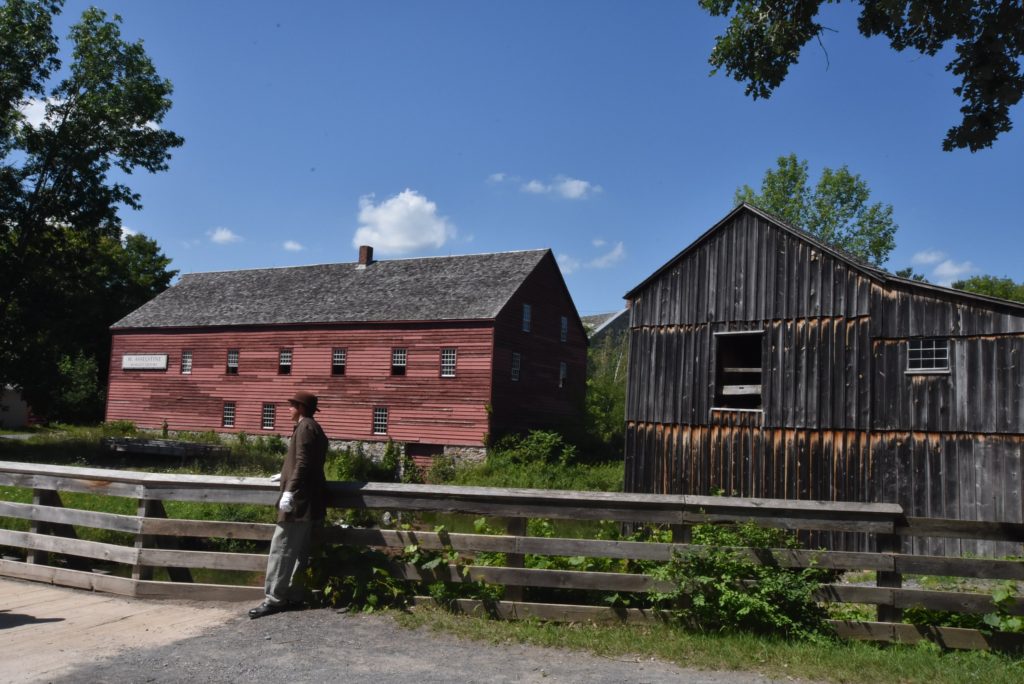 One of the many things that makes a visit to Upper Canada Village so special is that you are able to go inside each of the buildings to get a good look and feel for what it would have been like to live during that time.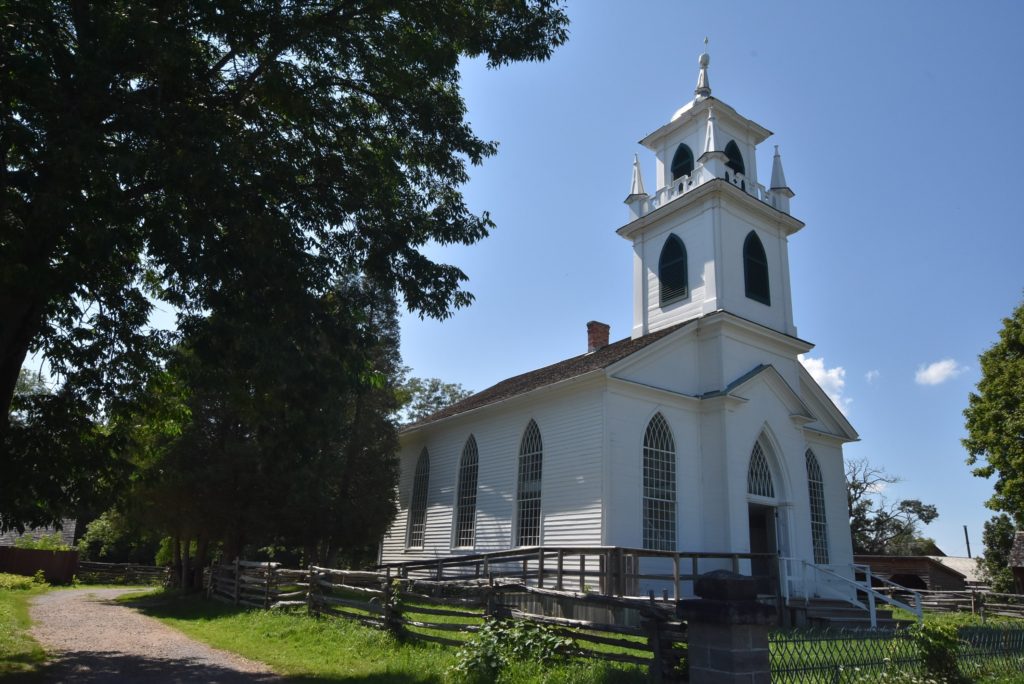 The shopkeeper explained that back then, people grew their own food during the summer and stored and preserved a lot of it for the winter months. They only visited the general store to buy things they could not grow or produce, such as spices, tea, fabric, utensils, cookware, etc.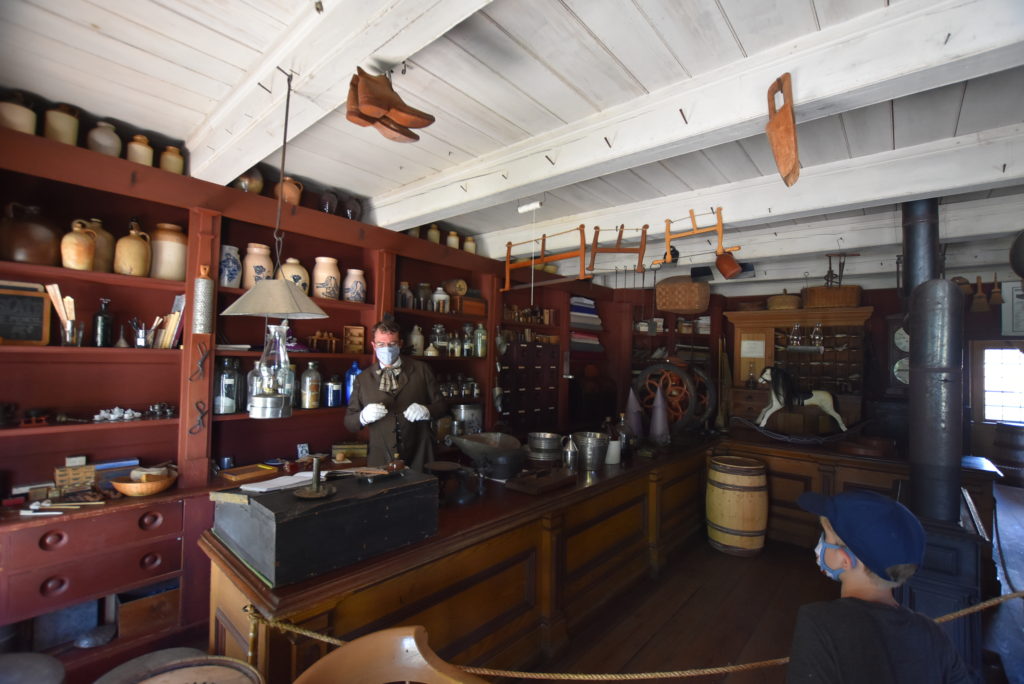 During the Pandemic reopening, Upper Canada Village hasn't opened all of their buildings to the public, as many are being renovated or refurbished during the downtime. We also only came into contact with 4 other staff members (aside from our tour guide); a singer outside Willard's hotel, two gentlemen breaking logs at Ross Farm, and a farmer in charge of growing food for the Pastor.
Battle Of Crysler's Farm Visitor Centre
Upper Canada Village is situated next to the War of 1812 Battle of Crysler Farm site, visitor centre, and memorial. Learn about the Battle of Crysler's Farm, a nationally significant battle in the War of 1812 that halted the November 1813 invasion of Canada.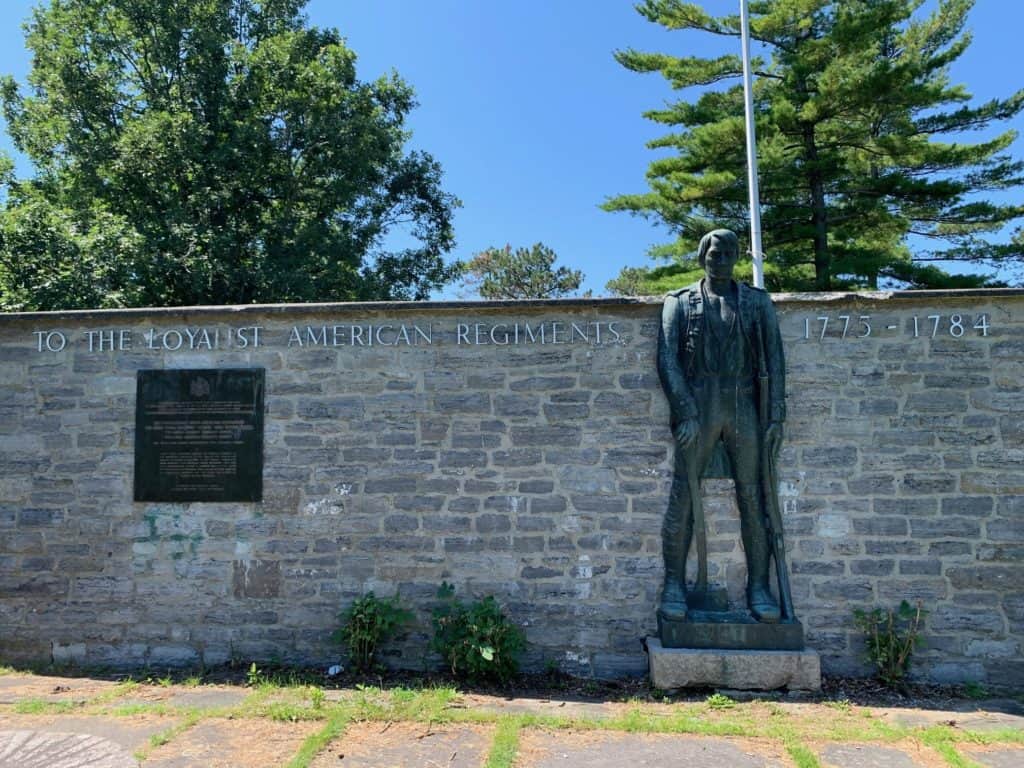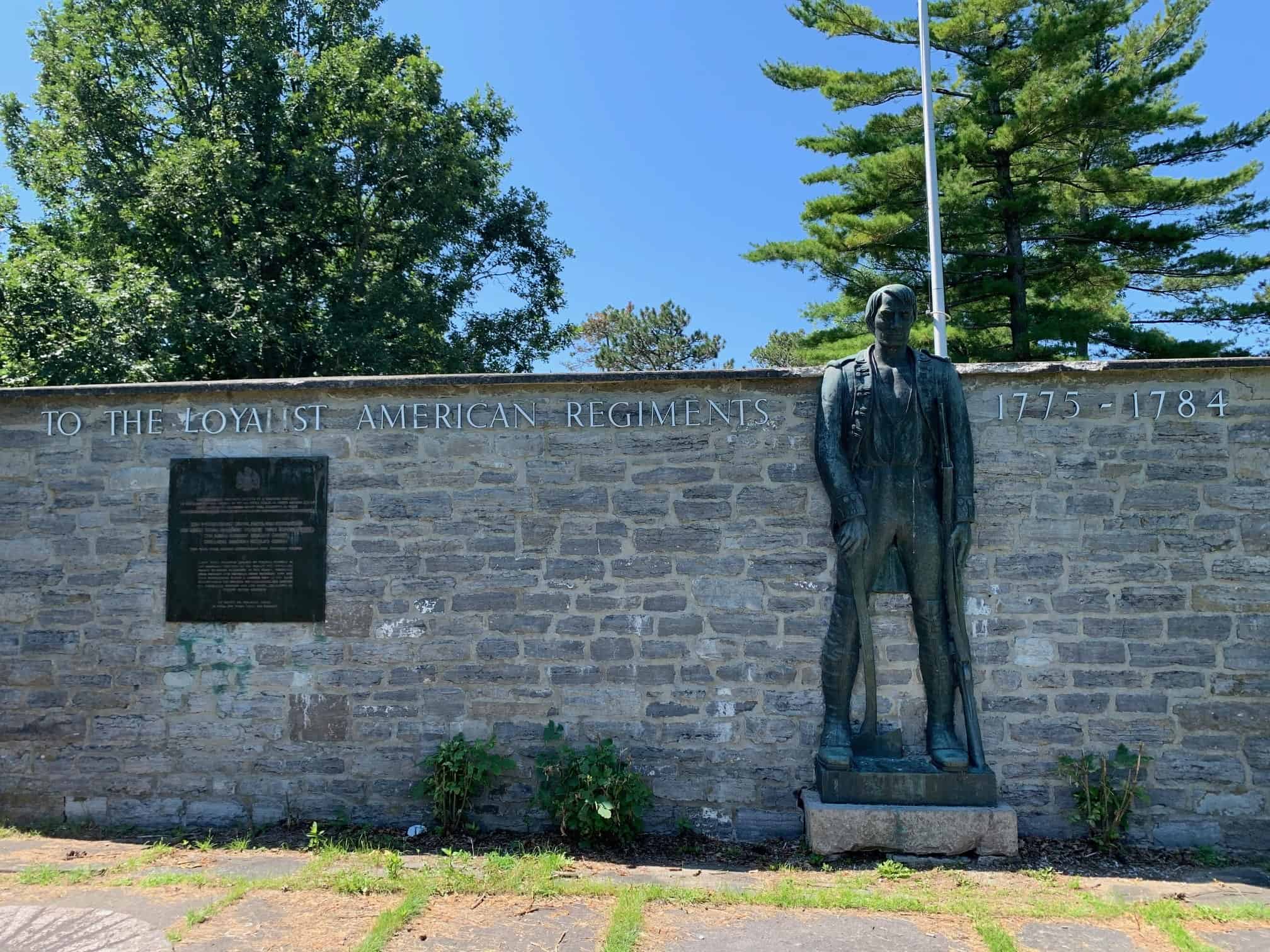 There is so much to see around the battlefield, including new soldier dioramas, that you will want to pack a picnic and make a day of it.
Your Thoughts...
Please share your thoughts in the comments or reach out on social media...We would love to hear from you.
You May Also Like…