Ultimate Dusseldorf Travel Guide
Dusseldorf is the beautiful home of over a half million people. It is also the capital city of the German state of North Rhine-Westphalia and the seventh most populous city in Germany. It has also been my home for the past 3 years and I love finding new and interesting things to visit with the kids, or when family comes to visit.
Know before you go
There is no Sunday shopping except for a few during the Advent, and those are usually posted online before the actual weekend arrives. Those Sundays will be very busy and I suggest you allow the locals their time to enjoy it- they have been waiting for this day for a year.
English is not an official language, and therefore no one is required to serve you in it. The younger generation is more likely to know English and therefore establishments that service or employe many young persons will have a better chance of understanding you.
Signs that say WC mean public toilets – they range from 50c to 1euro. They are never free. Watch out for the ones that are.
Germans are very particular about public spaces – you do not litter, shout, or do anything else that is perceived as inappropriate or embarrassing, for yourself and those around you. There are rules and they will be followed, or face the death stare from everyone around you until you either leave or conform. You may even find yourself being schooled by complete strangers; my son was told off when he started yelling at me in a store one day… I had no idea what she said but the kid got the idea. Don't take offense to it, it's just the German way. They look out for each other, for better or worse. Strangers will also praise and possibly give your kids treats if they see them behaving extra-well in stores or restaurants.
For more great tidbits of information on how to get along in Germany, check out 20 Must-know things before traveling to Germany
How much to budget for
Dusseldorf is as expensive or as cheap as you want it to be. There are so many free things to do, free walking tours and inexpensive public transit, that there is no need to spend a lot of money if you don't want to.
The restaurants along Ratinger Straße, otherwise known as the Longest Bar in the World are full of great selections for any budget. Some are less child-friendly than others but there is something there for everyone. There is something close to 300 bars and eateries in the area to choose from.
On the other hand, Dusseldorf is the capital city of the state and the fashion center of Germany so if you are looking to spend your money very quickly, there is no better place to look than Dusseldorf. Konigsalle, Kings street in English, is where you will find the high-end shops, and Schadowstrasse houses a shopping center (Schadowstraße Arkaden) with even more luxury brand names.
Hotels closest to the Altstadt and near the main transit lines are going to cost more than hotels and apartments a little further away, or even on secondary transit lines (lines that require a transfer to get to the main tourist areas). That being said, we always recommend using public transit while in the city. Even locals are hesitant to drive when not needed; it's just too busy. More on that below.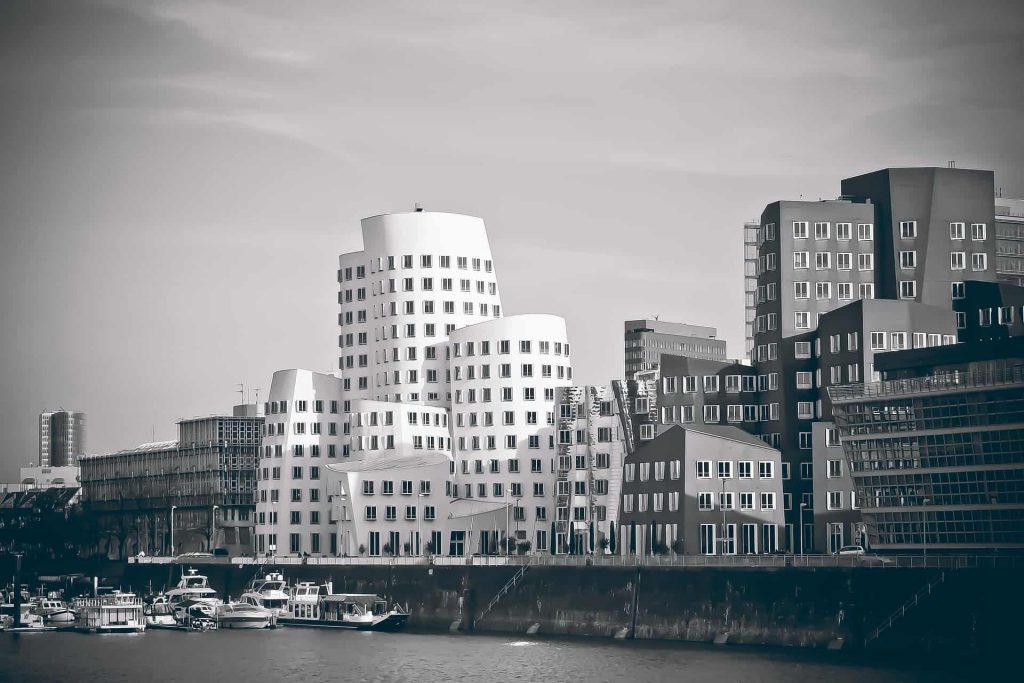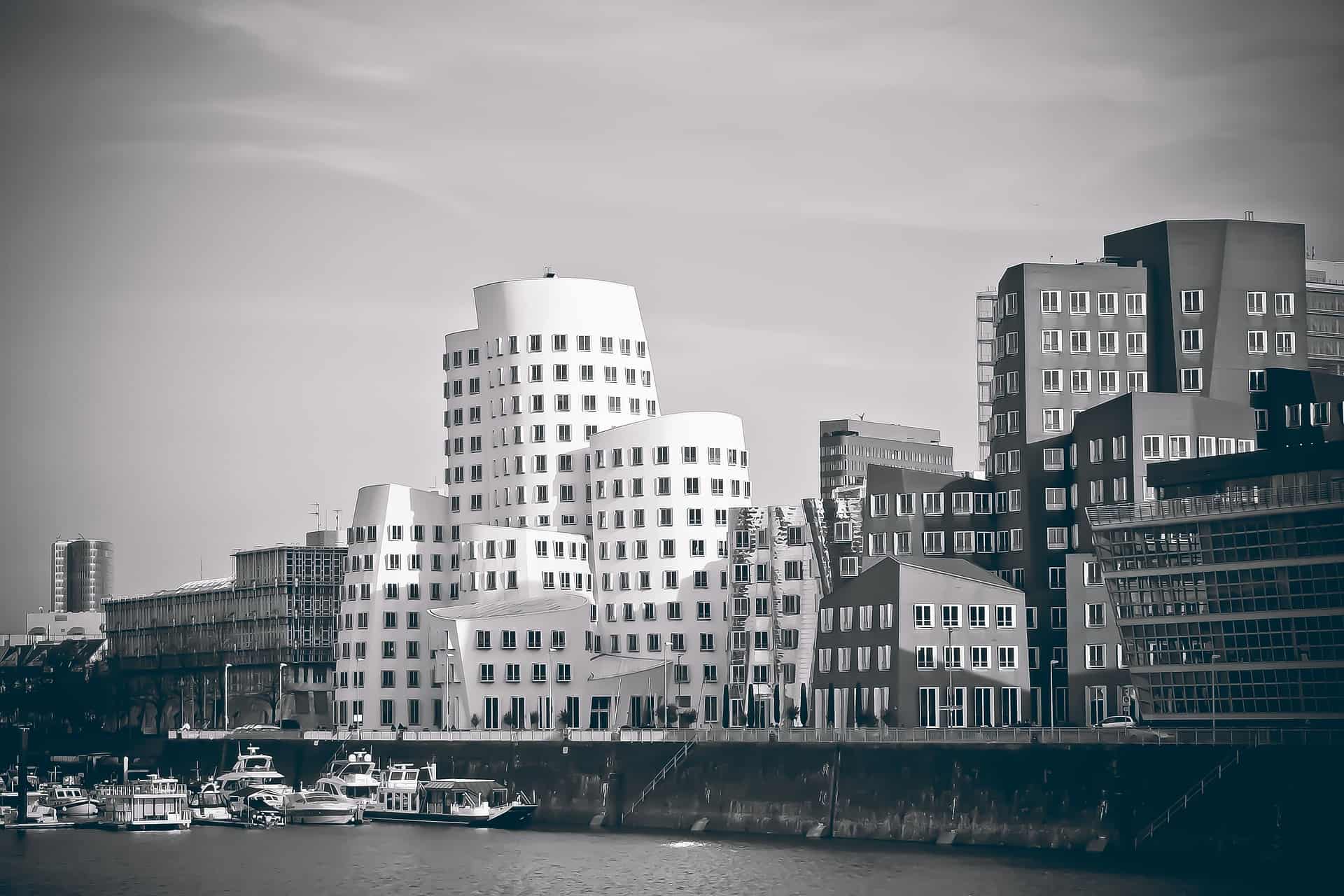 How long to visit Dusseldorf
Having lived here for over 3 years, it is easy to say one can actually live here and never see it all, but that is not practical information for visitors.
Depending on the time of year, there are various festivals and holidays happening on the weekends. Give those specific events an extra day or two on top of your schedule and 3/4 days should be enough to see the city properly.
Now, if you plan on day trips from Dusseldorf to the plethora of amazing cities in the area, you are will want to add those to your plans as well. More of that a little further down.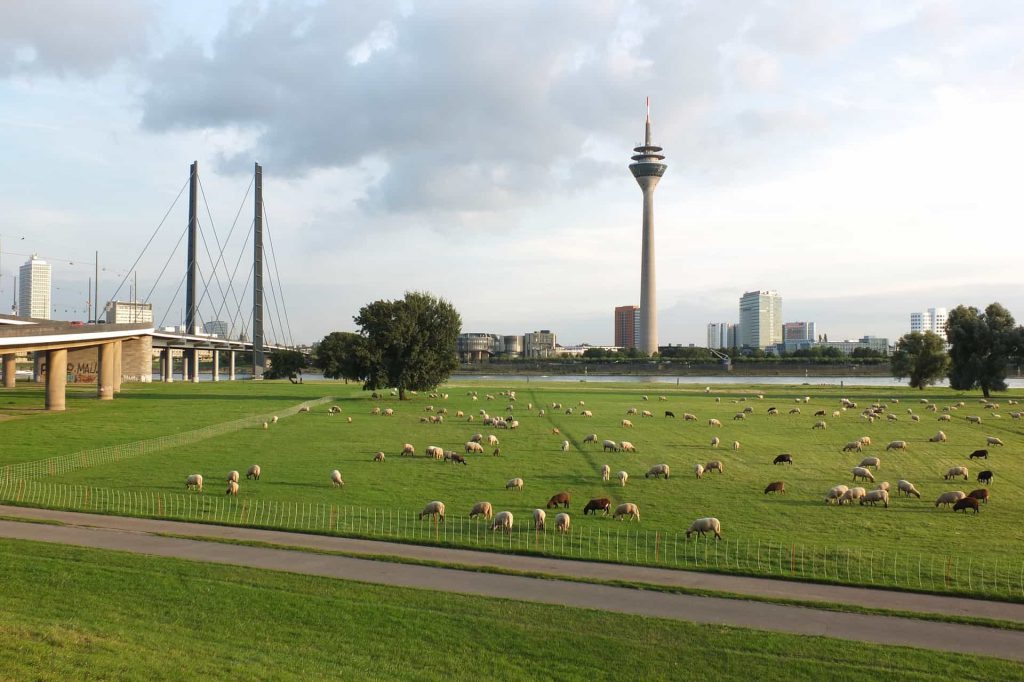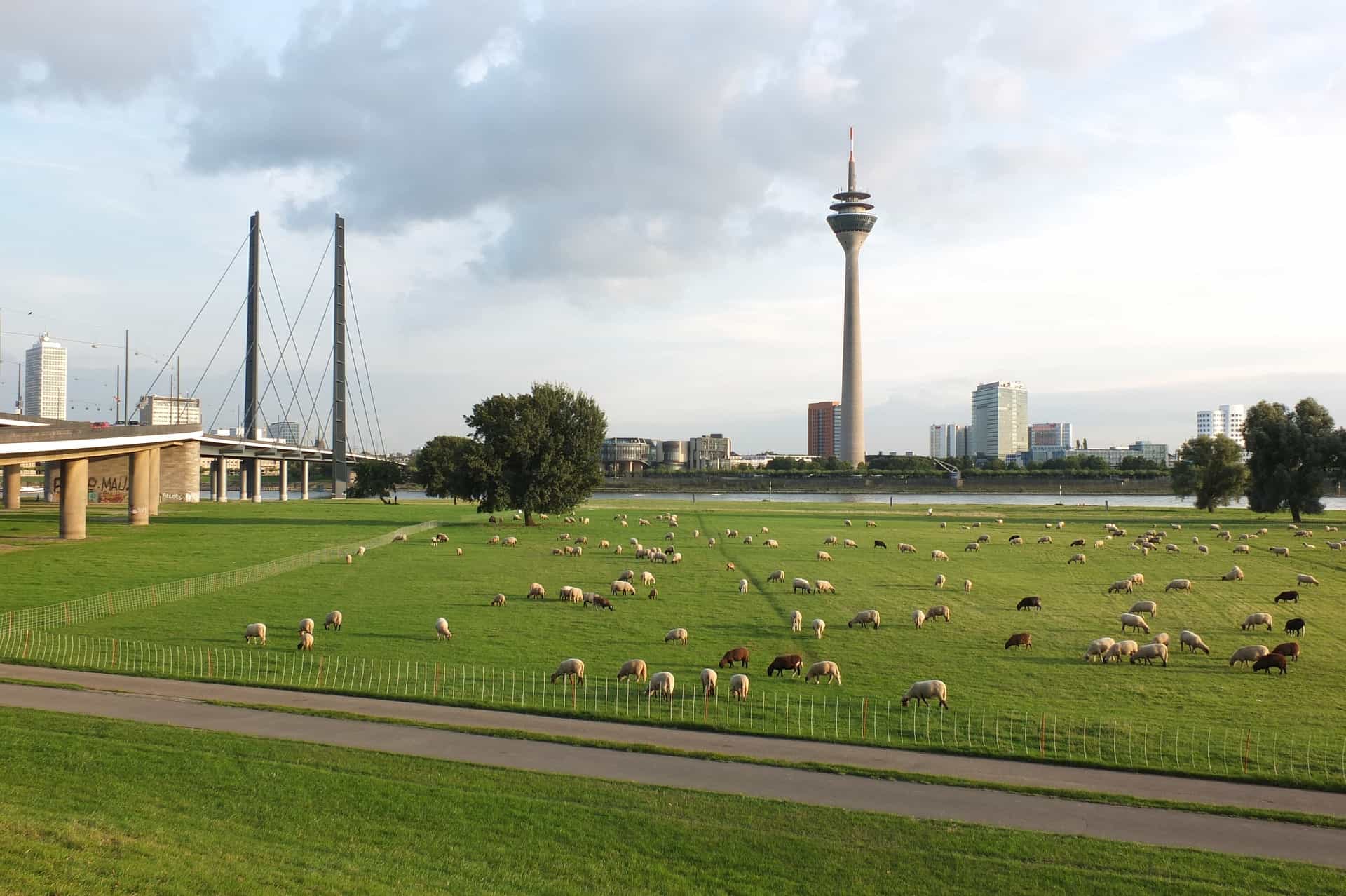 How to get around Dusseldorf
As a local, I strongly advise you not to drive. Enter the city, park at your hotel, and leave it there until you are ready to leave. Even day trips can be accomplished via public transit. The city is so FULL of people going here and there, that the highways and local streets often report traffic jams and accidents. If you are not accustomed to German road signs or busy city-driving, I do not suggest Dusseldorf be your testing grounds.
That being said, public transit is extremely affordable and very easy to use. Download the Rheinbahn app and plug in your Destination and Origin address, and it will tell you exactly how to get to the station, which train to take and how much it will cost. The app will even allow you to add your bank information so you can purchase the appropriate tickets right there on your phone. A QR code will generate and voila, instant train ticket. However, it is your responsibility to make sure your code is scannable when asked ( I.E your phone battery doesn't die) as the fine is upwards for 100eur per person. Personally, the hubby purchases a ticket and screenshots the code, then texts it to everyone in the group.
This is also why a portable battery charger is so important. Check out this power bank.


Google maps will give you the same train route information, with times and station names, but you can not purchase tickets from Google, nor will it tell you which type of ticket to buy. When in doubt, there are ticket machines at most train stations (none at the bus stops, but the driver can easily sell you one – in German) and the trains themselves have self-serve ticket machines. Purchase a Type A ticket worth 2,60euro per adult for a one-way ticket within the city limits.
Tickets can be purchased per destination, as a day ticket (this is the best option when there is more than one destination on today's schedule), group tickets (3 people or more, regardless of stops, or 2 people with multiple stops – are the most economical ways to use this ticket). The Dusseldorf Card is available for 1 to 4 days, as a single user, or group(3 adults)/family (2 adults and 2 kids under 14) and this includes free or discounted entry into dozens of museums and sightseeing activities. The card can be purchased online and printed at home, or from the Tourism Office at the Altstadt. Check out Free things to do in Dusseldorf with the Dusseldorf Card for more on that.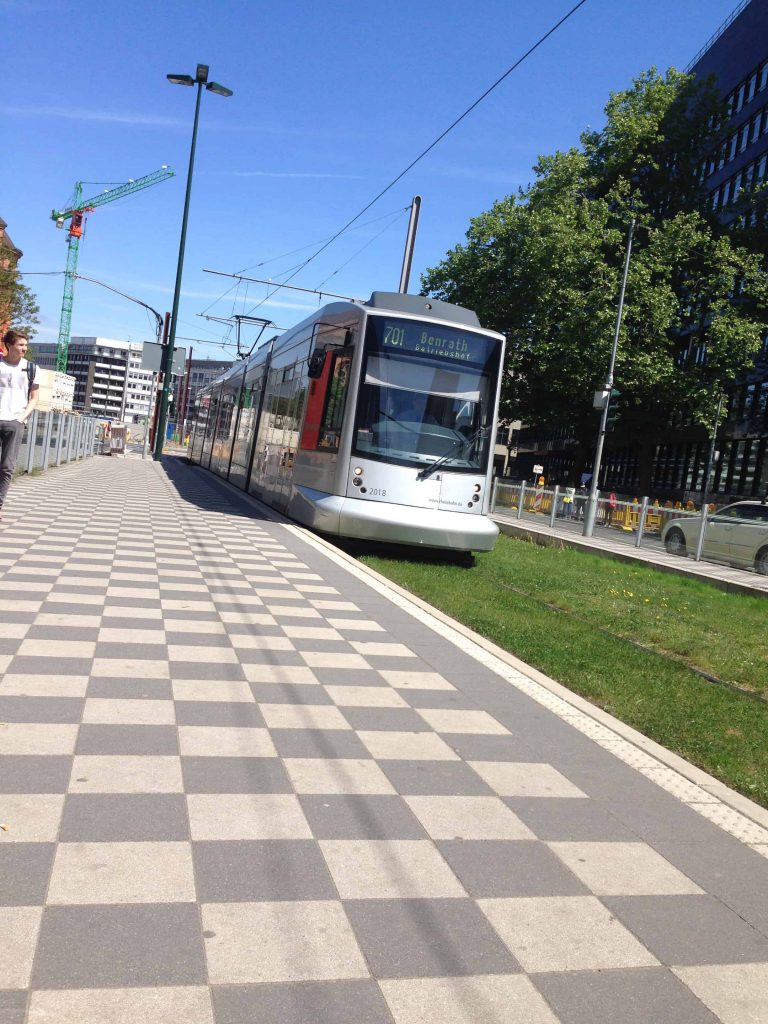 Where to stay in Dusseldorf
We have already mentioned how much "fun" it is to find family-friendly, budget-friendly accommodations near the city centers can be. If you missed it, you can find that here. These locations have been Tapped Out Travellers verified and we believe they are your best choice, at any budget level, in terms of location and amenities.
Best Budget Hotel: Premiere Classe Düsseldorf-City
Best Mid-Range Hotel: Hotel Barbarossa – Tapped Out Travellers tested and approved
Best Luxury Hotel: Best Western Ambassador Hotel
Best Airport Hotel: Maritim Hotel Düsseldorf

Where to eat in Dusseldorf with kids
Not every eatery is welcome to children. Kids tend to be loud, messy and many guests just aren't interested in eating next to them, right or wrong they may be. Because of these unfortunate facts, knowing which restaurants will welcome your kids with open arms and which will serve them under duress (if they even allow you in the door), can be difficult. We have therefore made a short list of establishments that have either been Tapped Out Travellers tested or vouched for by several families from the local toddler group.
MAREDO Steakhouse Düsseldorf Bolkerstraße
Maredo is a great steakhouse restaurant in the heart of the Longest Bar in the World and they openly welcome children. Not only is there a separate kids menu, but they have a great set of kids crayons and colouring pages to help keep them distracted while waiting patiently to be served. Maredo also offers a full salad bar buffet with most menu options, so no one is ever left hungry for long.
Bolkerstraße 40-42, 40213 Düsseldorf
Hausmanns
Hausmanns looks to have a great family-friendly atmosphere, and the area is spacious enough to accommodate a stroller or two in the walkways. While there is no kids menu listed on the website, there are plenty of dishes that the children are sure to love.
Hafenstraße 9, 40213 Düsseldorf
Vapiano MedienHafen
This local Italian restaurant does not spare the details. The kid menu offers shaped pasta or pizza for anyone under 12 years old, and there are 6 flavours of ice cream to choose from for dessert. There is outdoor seating during the warmer months where most guests congregate when they are not interested in hearing families, leaving the children to be children in the calm and quiet indoors.
Hammer Str. 17, 40219 Düsseldorf
400Grad
A little something for everyone, 400Grad offers pizza, pasta, and burgers. There is no set children's menu but a burger or pizza can easily be shared between the kids.
Berliner Allee 33, 40212 Düsseldorf
Frittenwerk
Poutine outside of Canada? What?!
Our house specialty – the poutine (pronounced "Pu-ti: n") – probably does not know many yet. (No, that really has nothing to do with this Vladimir). At the convenience stores in Canada you can not get past Poutine. No wonder – because it tastes phenomenally delicious. And that's why we brought this snack to Dusseldorf. At the Fritten factory, the 'Classic Quebec Poutine' consists of our extra wide-cut house fries. They are juicy inside and really nice on the outside. They also have to because we sprinkle mozzarella cheese curds that blend with our homemade gravy. A dish of absolute addictive potential. We certainly can not get enough of it. – Frittenwerk
Friedrichstraße 145, 40217 Düsseldorf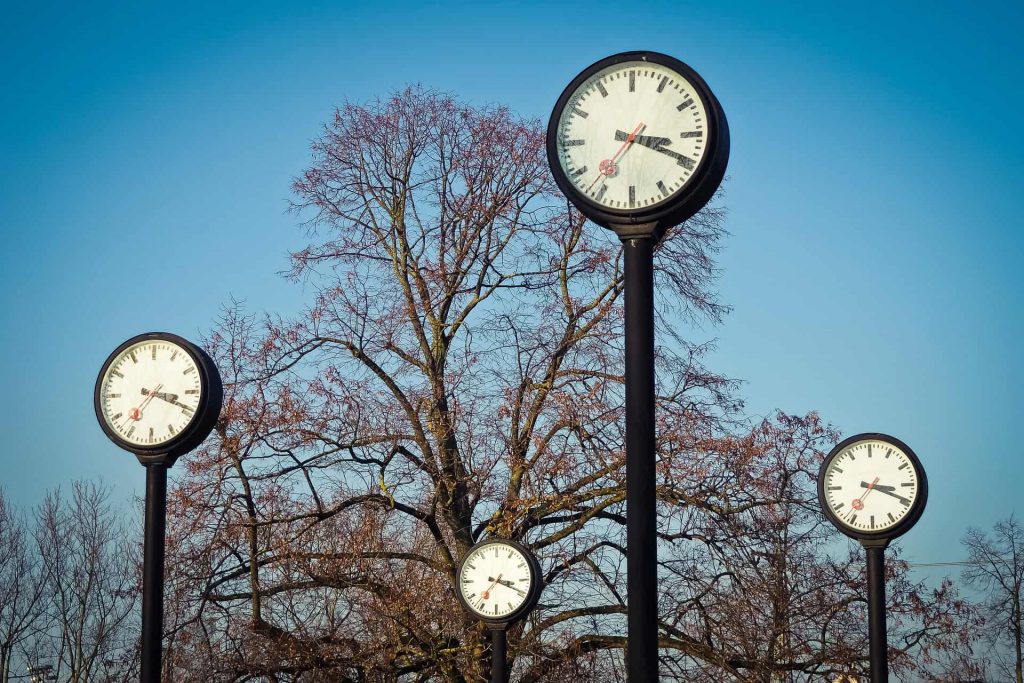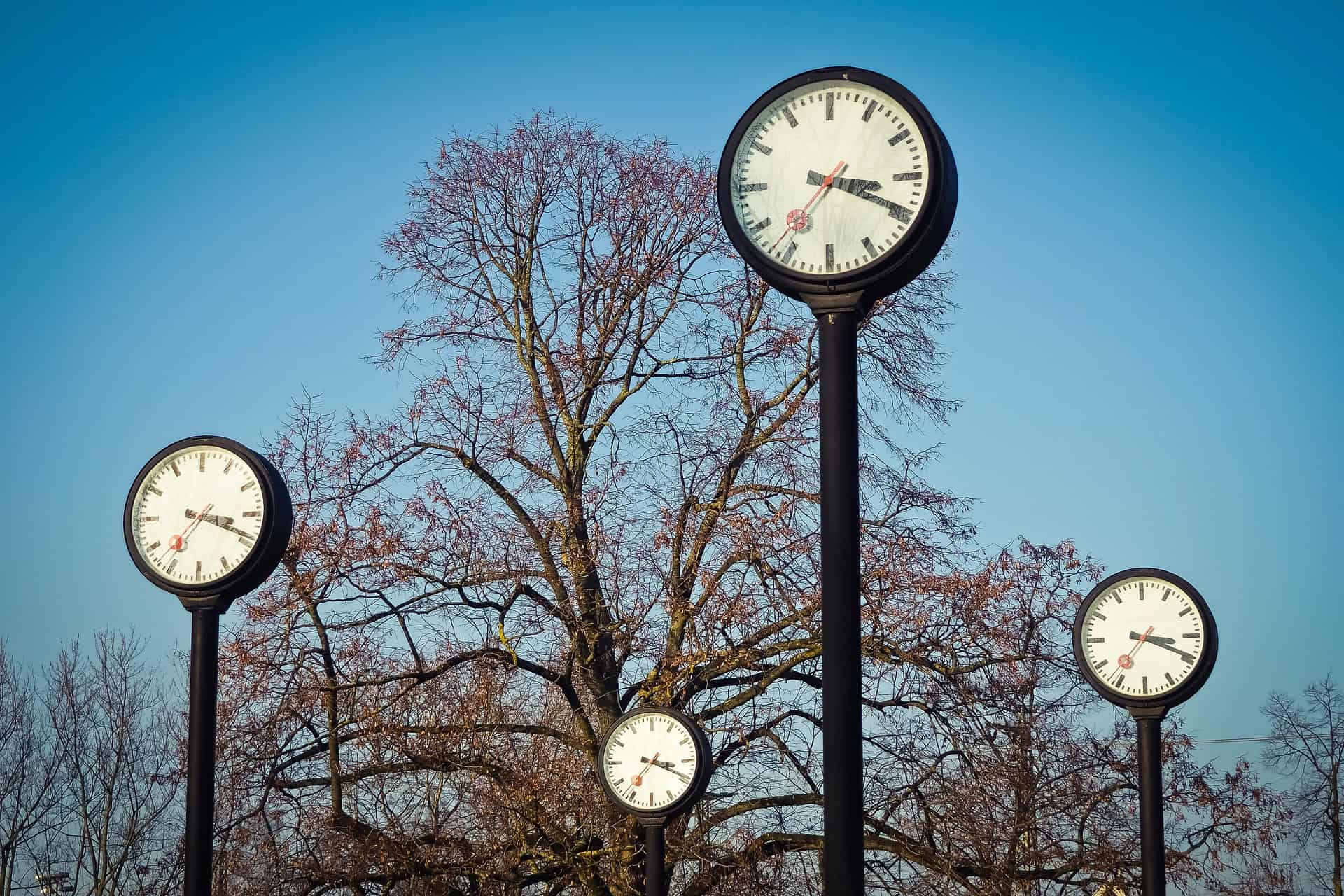 What to do in Dusseldorf with kids
Pantakea Pempelfort is a children's café in Dusseldorf. They have an indoor play area within reach of the adult's cafe eating area and is perfect for mixing play dates with mommy dates. There is a fee to enter, like most play groups but the atmosphere and freedom (for parents and children) are well worth 2,60euro. Pantakea Pempelfort allows children up to the age of 2.5 years to join.
There are several Duck ponds around the city, and each one has a great field for the kids to run around in. These green spaces make for amazing picnic spots in the summer and are always full of kids. They also happen to be full of hungry ducks. We found this sign not far from our house and couldn't help but snap a photo of it.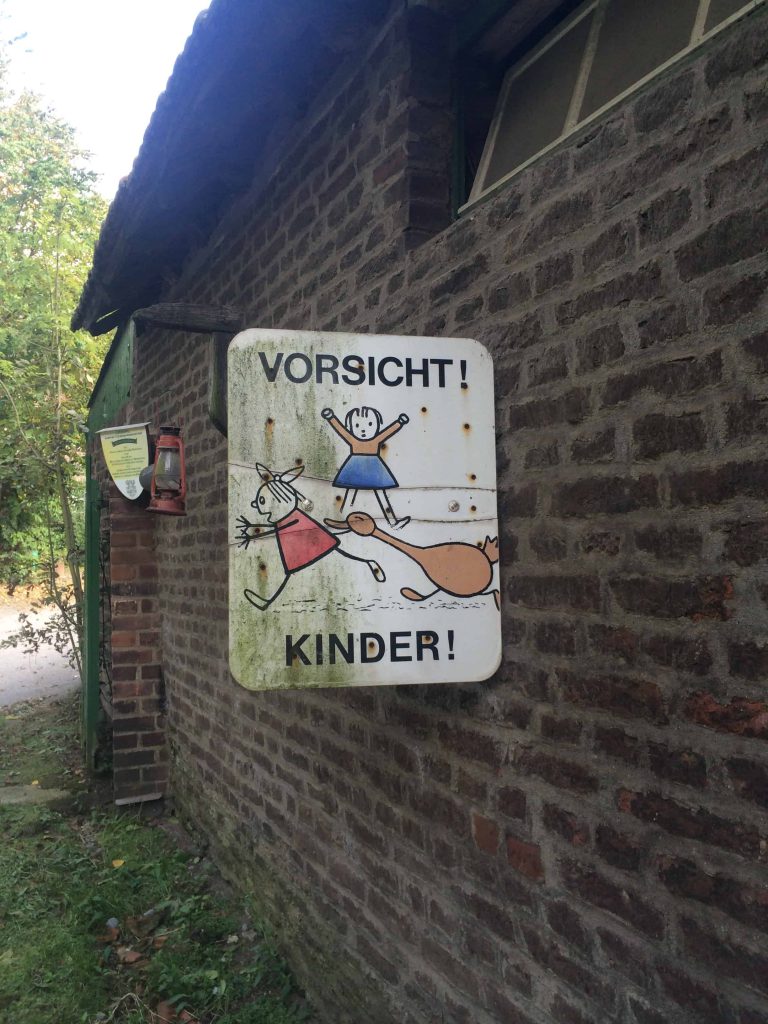 Check out the street art on Kiefernstrasse and the architecture in MedienHafen. Both of these can easily be done with the kids or while they are sleeping.
A little further north, check out Dusseldorfs own castle ruins along the Rhine, Kaiserswerth. From here, the kids can climb the castle to explore the area and have a nice scenic walk along the Rhine, or through the woods, whichever they choose. In the end, there is a great area for coffee, ice cream, and lunch while the kids play in the Pirate Park.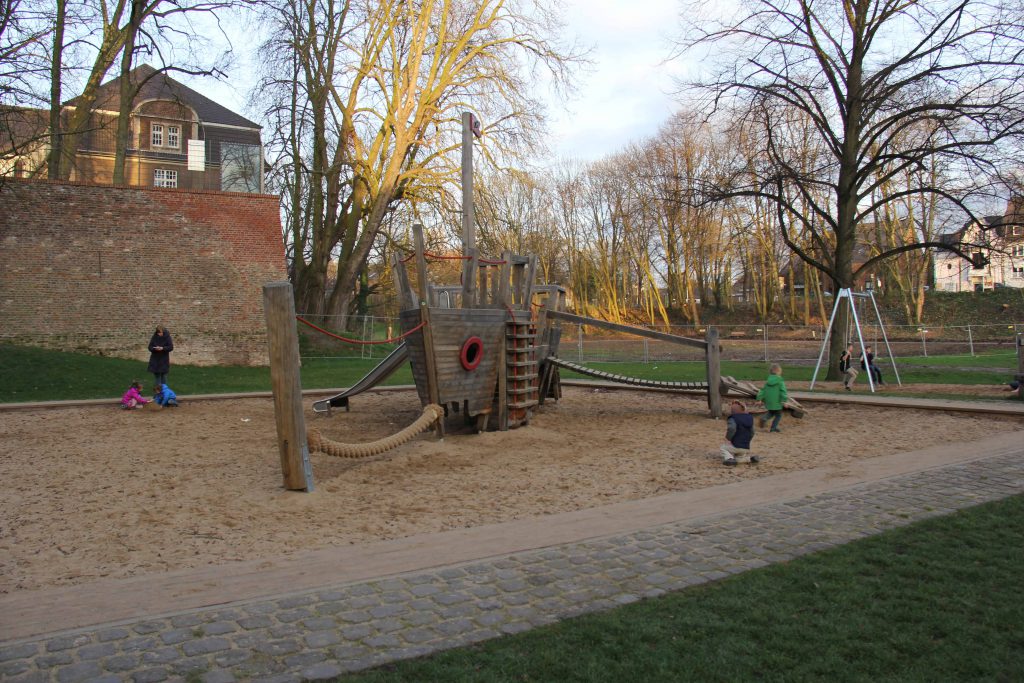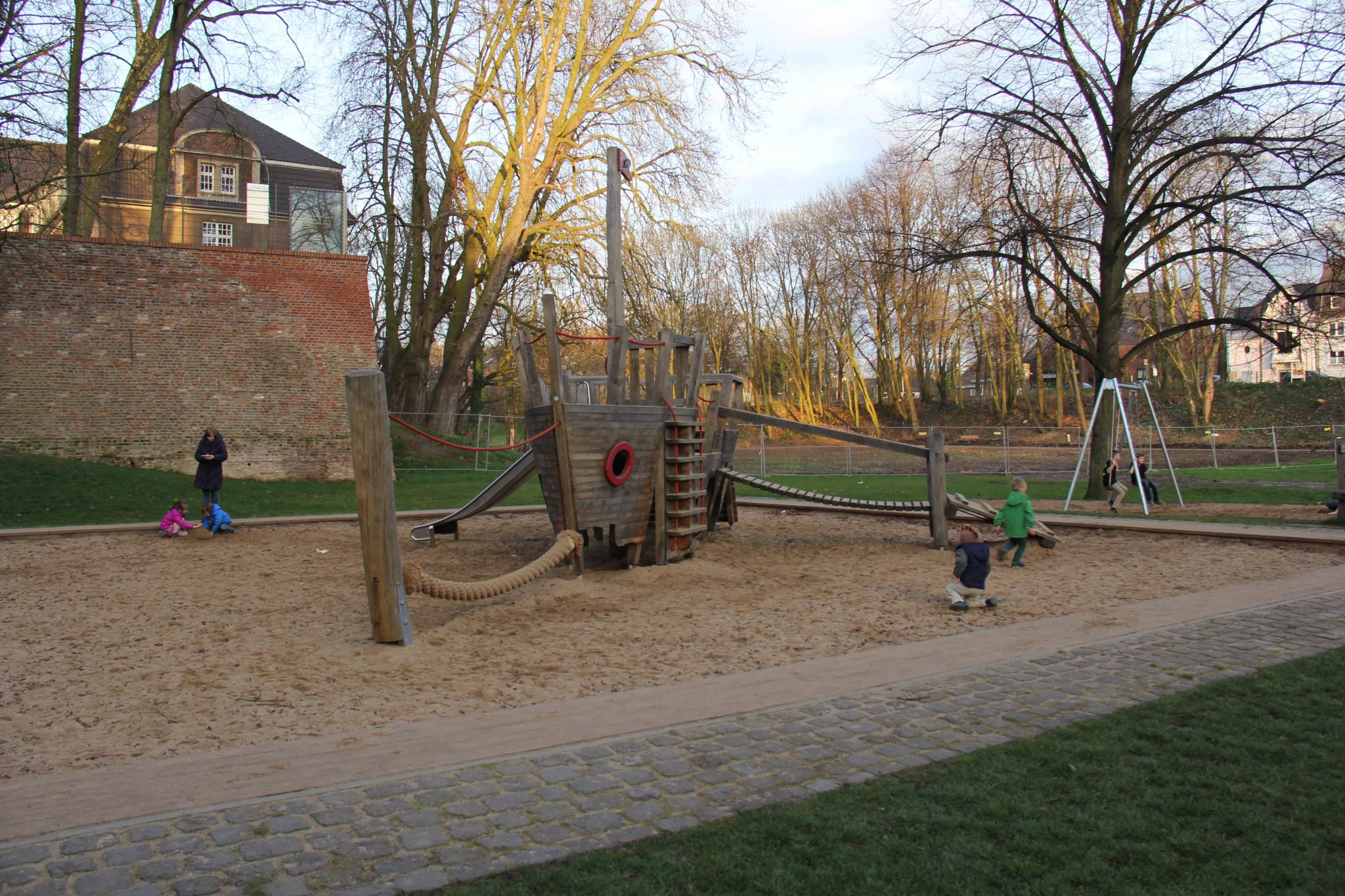 For more things to do in town with your kids, check out our dedicated list; Top 10 Things to do in Dusseldorf
Day trips from Dusseldorf
When heading out of the city, even to neighbouring Duisburg, it is best to consult the Rheinbahn app or the ticket office at the Dusseldorf HBF to make sure the right ticket is bought. The machines will only sell you the ticket, they do not ask about destination stations and they do not define their ticket choices – poor planning on their part but what can you do. Crossing the town line is easily done and you won't even notice it since most train and bus lines service both cities on the same route. Type K tickets, worth 5,80euro per adult will successfully get you across without incurring fees. This is when the HBF will sell you a group ticket at a lesser cost.
From your hotel, head to the Dusseldorf HBF and purchase your train ticket for the destination city ( Aachen, Koln, Munster…) and find your platform upstairs. To use the elevator, find the McDonalds in the center of the station and head towards the bathrooms (WC). The hallway directly behind the family quiet area will lead you to the elevators and less crowded sets of stairs for each platform. You can purchase tickets online and print from your hotel at a discount – since online gives you the non-refundable option, and the station does not… BUT the station does sell open-ended tickets on RE trains, which I much prefer. This means you are welcome to jump on any train, at any time, to and from your day trip destination, without being confined to a schedule.
For Example; a family ticket to Koln on a random Saturday could have cost me 15euro online with a schedule or 30euro at the station and I can leave whenever I want. Consider parking would have been horrible, plus the cost of parking, and the fact that this ticket was for all 4 of us; it was money well spent! AND, the trains all leave you at the center of town – try finding parking there!
On the other hand, when travelling for weekend trips, like Hamburg or Amsterdam, we prefer to purchase the less expensive tickets with a time frame. The price differences increase with the duration of the trip. It can easily cost half the price to simply decide now when you plan on coming home… they say non-refundable but they will upgrade your ticket to a different price should you miss your train or need to come home early. There is a small fee and you pay the ticket difference (as peak travel time costs more), and you lose your seat reservation. For more planning and scheduling information regarding regional trains in Germany, be sure to check out Kids on a Train, where we discuss the different types of Bahns and how to make reservations.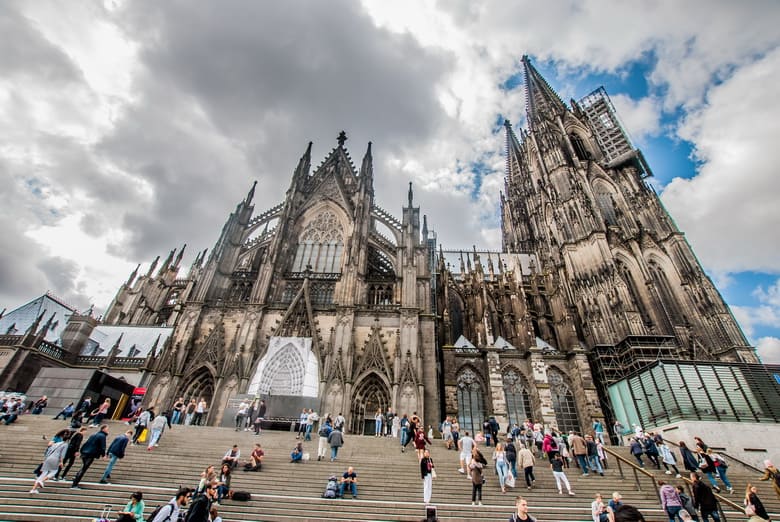 You may also like