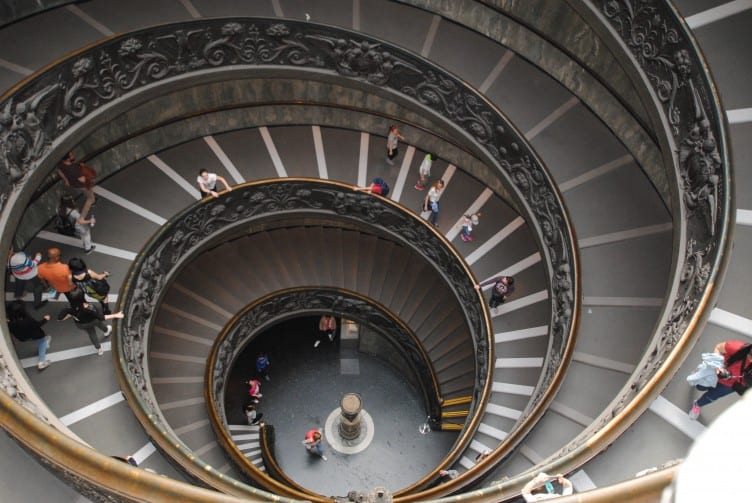 Guided Tour of the Vatican Museums with Walks Inside Rome
When I started doing research for our visit to Rome, I knew I needed to visit the top 10 in Rome; Vatican city and the Vatican Museum were second and third on my list – only the Colosseum was first. Since this was going to be over Easter weekend and the city was going to be packed with tourists, I wanted to make sure I didn't draw the short straw when touring the Vatican Museums. After a quick Google search, I discovered Walks Inside Rome; they offered a private tour of the Vatican Museums, Sistine Chapel and St Peter's Basilica (when it is open) specifically for families in mind; The Vatican with kids. I instantly knew what a guided tour of the Vatican Museums was just what my family needed to survive such an epic location. Creating a Vatican City for kids itinerary just became that much easier.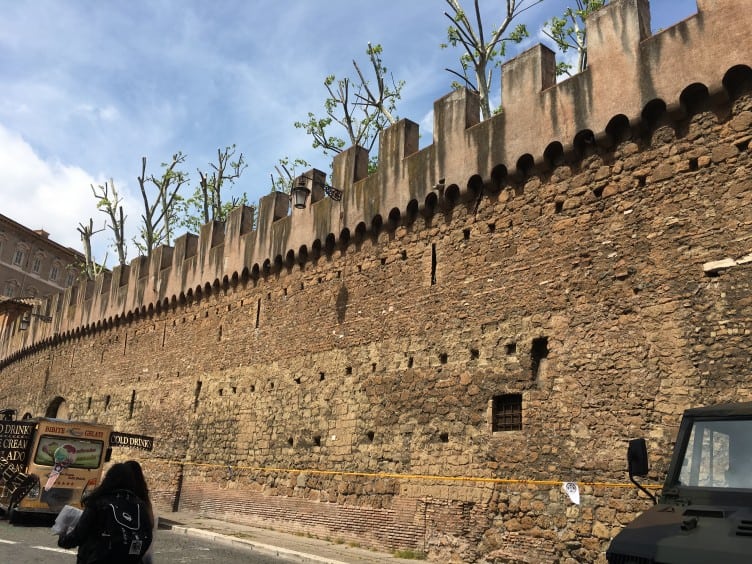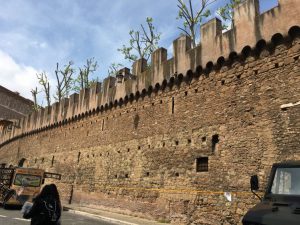 This post may contain affiliate links.
To which I earn a small commission, at zero cost to you!
Find more info in our
Privacy Policy
.
The Meeting Point
We met our tour guide, Massimo, outside of the Museums entrance. He had a sign with our name on it and everything, so we didn't spend too much time looking for him. Because we were with a tour, and with children, the security outside the museums showed us where to walk and how to get to the front of the line without being bombarded with other tourists waiting patiently in the giant line for tickets. Just like the Colosseum, Massimo and Walks Inside Rome were able to get us to the front of the line and right to the security desk. No waiting in line for this family!
Strollers are allowed in the Vatican Museums, but it is not advised. In order to enter a few places, you would need to take the handi-entrance and there are a fair number of stairs throughout. The coat-check room also will not allow strollers to be parked with them, so once you have it, you are stuck with it – kinda reminds me of the Louvre.
I ended up wearing Baby Girl in my new Rose and Rebellion Toddler Carrier. You can find more about that on their website, here. She was asleep within minutes and until after the tour was complete and we were heading out for gelato (or Gelata, as Munchkin likes to call it)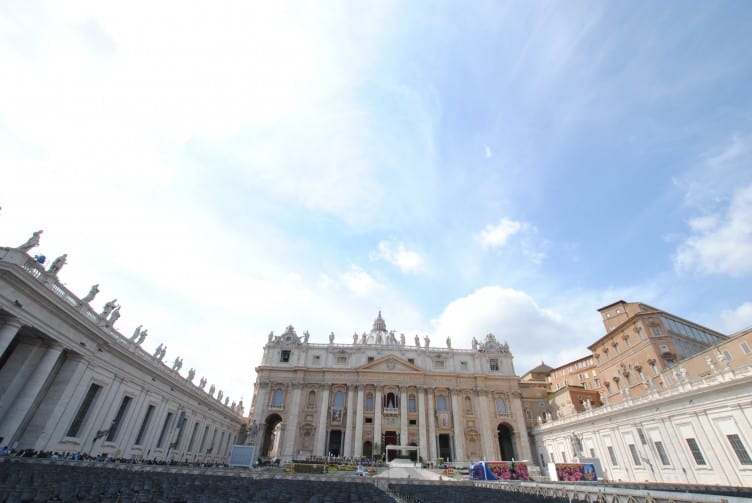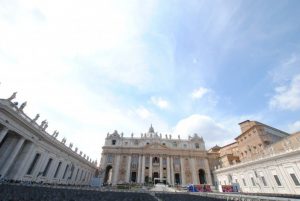 The Vatican with Kids
Several times, Massimo asked if we needed a break or wanted to skip something due to time. He was very aware of the kids' ages and their limitations and didn't want to be dragging giant balls of discontent with him throughout the museums. He was able to show us images in his guidebook, tell stories and recount the history of the Museums with such ease – Munchkin also had a great time with him.
There was a point when Munchkin was getting a little bored at staring at art and statues, especially naked ones – so they started a new game; one walk on the white tiles. Eventually, he was jumping from one to the other so I asked him to stop jumping "But Mummy, you told me to listen to Mr. Massimo if I wanted gelato and he said only to walk on the white tiles, so I have to!" Can't argue with that logic, I guess.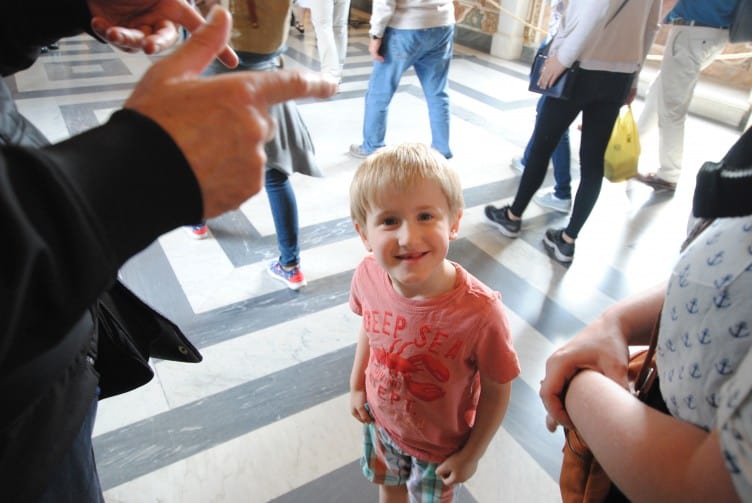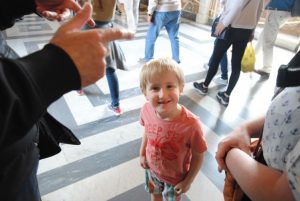 Overall Experience
I have to say, I loved this tour. Again, hubby had done a self-guided tour on his own a few years ago and he felt like he was exploring it for the first time. Massimo explained every single painting in the Sistine Chapel and stopped to answer every single one of our questions. When it was over, he even made recommendations for the best dinner then gelato in town.
I am so thankful that I was able to work with Walks Inside Rome for a guided tour of the Vatican Museums; I didn't even know this was something I needed to do until I had experienced it, and now I don't know what I would have done without them. I love history, I even went to school for it, but Roman is not my specialty so he was able to answer all of my "stupid questions" and make me feel smarter by the end of it. And isn't that the point of exploring new cultures and new histories – to enrich yourself and those around you?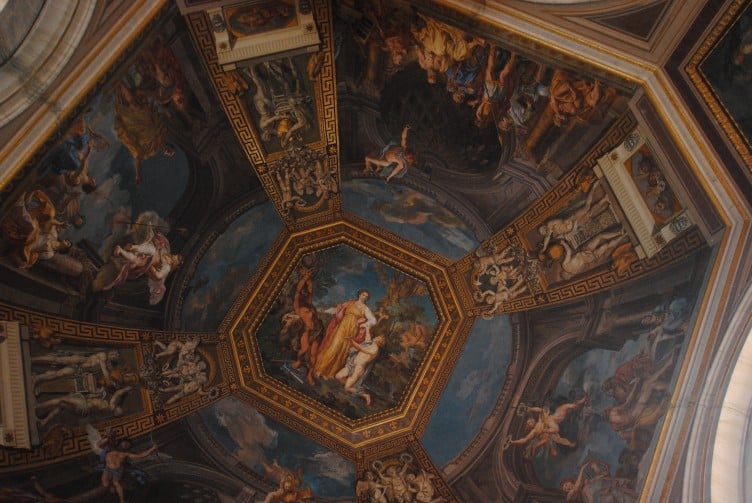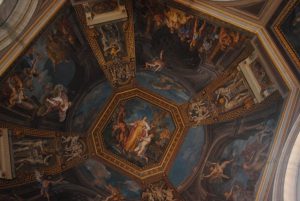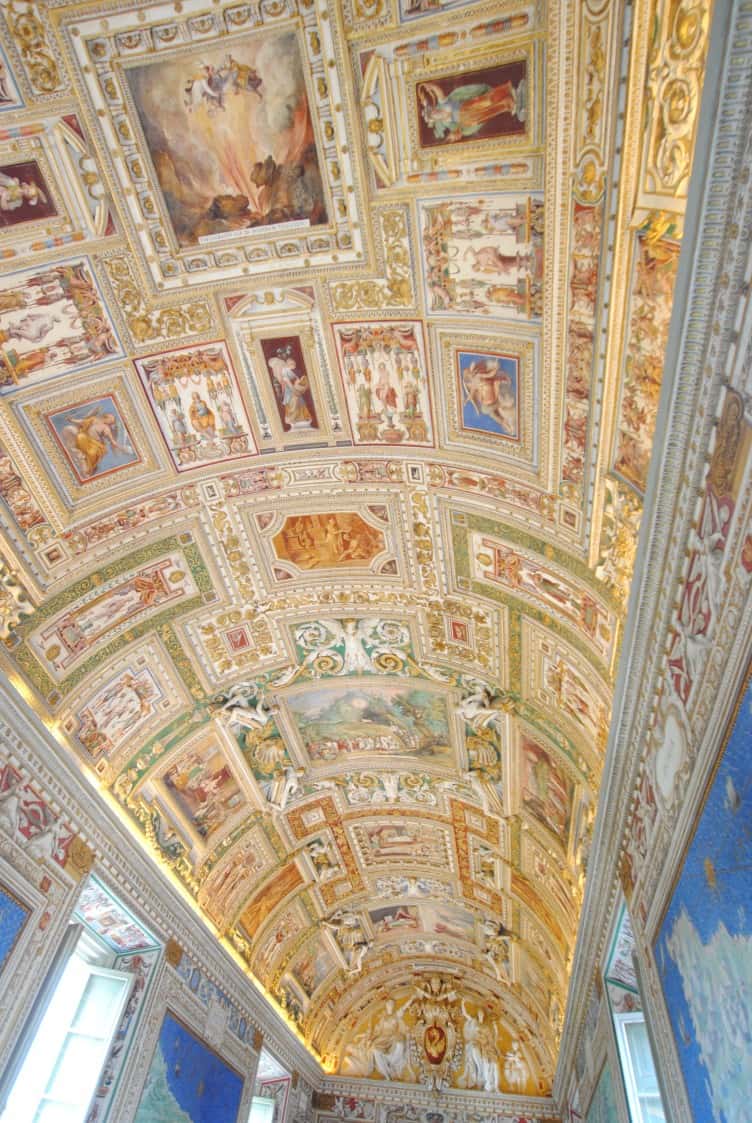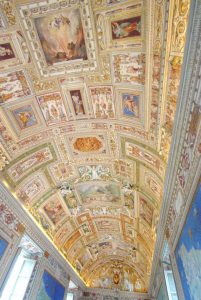 You May Also Like…
Travel Books for Kids – Rome Edition
Our Reviews of the Best Travel Shoes for Women 2018
How to Plan a Toddler-Friendly Itinerary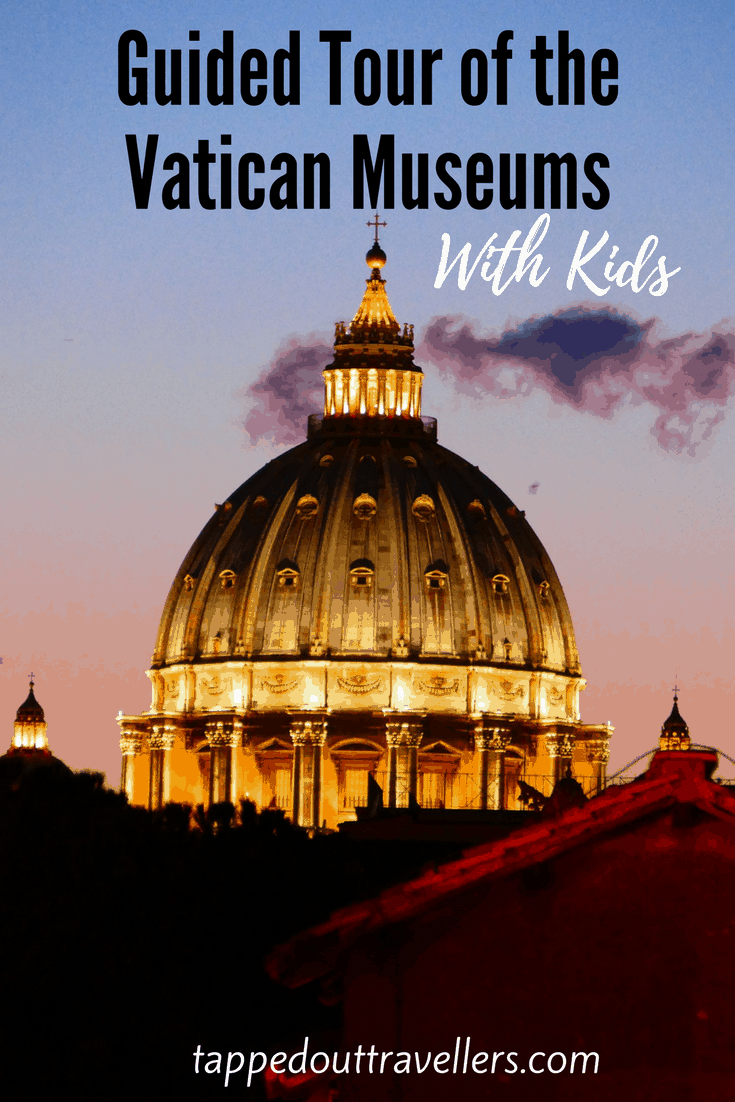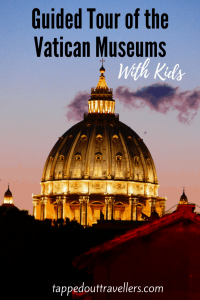 Do you have any Tapped Out Tips?
Questions or Comments? Join the conversation below.