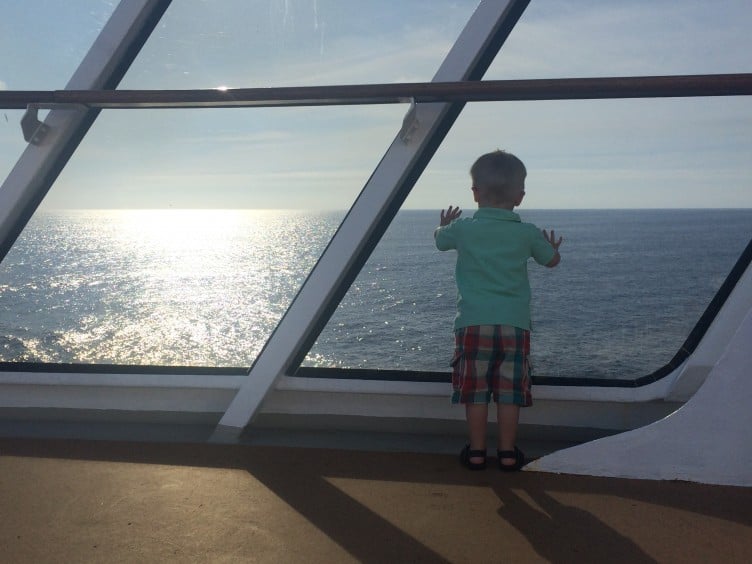 Cunard's Queen Mary 2 is, hands down, one the best cruise lines for families when taking a transatlantic journey. Between the amenities, the childcare, dining options and practically soundproof hallways, Cunard has a long history of serving its guests a glamorous and cozy experience, even for the children.
The planning stages, however, are a little on the stressful side. There isn't much information out there, other than Cunard's official website, about the children's activities or childcare aboard the cruise. What was I going to do with him all day, for 7 days, on a boat, in the middle of the Atlantic Ocean? This is how to successfully cruise with a toddler.
This post may contain affiliate links.
To which I earn a small commission, at zero cost to you!
Find more info in our
Privacy Policy
.
Things to Consider on a Long Cruise with a Toddler
Childcare on cruise ships can be a little odd on paper. They ask that you register in advance of your cruise, but they also use the "first come first serve" feature when registering once on board. Most daycare facilities on cruise ships don't feed the children either, meaning one of you can't be too occupied during the day.
There is a lot of considerations when placing your child in cruise line daycare, even on a Transatlantic cruise like the Queen Mary 2.
Consider if your toddler still needs a nap. Your day will revolve around the kids, as daycare does not feed or nap the children in their care. This means you will drop them off at 9, pick up at 11 for lunch, nap them in the afternoon, return them to daycare after nap time, pick them up at 5 pm for dinner. Return them to daycare at 6 pm – just in time for quality alone time at dinner with your partner.
Will you be up for all of that? Will they be up for all of that?
In our experience, once we had him, that was it. He did not want to nap (that was a whole other can of worms right there) and didn't want to go to daycare for just 2 hours before dinner time. I don't blame him, really. 2 hours? Lame. After dinner was great, as they just watched a film and the kids slowly fell asleep in their pillow/chairs, but once parents started picking up their kids if he wasn't asleep, he was getting anxious about where we were and why we weren't there yet.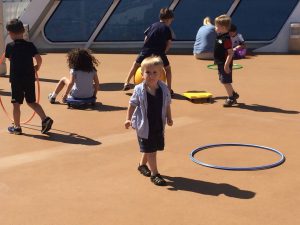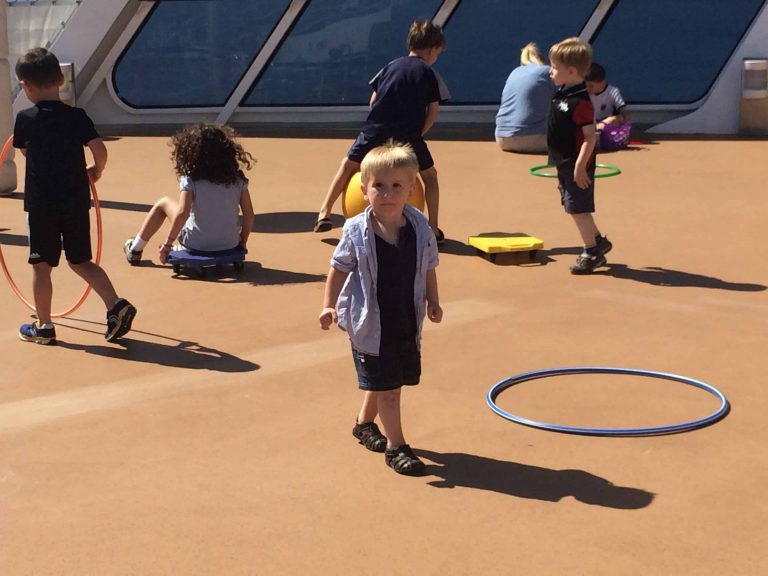 Speaking of Naps
with the 1 hour time zone difference each day (in order to accommodate a 6 hour time zone change by the time we land in South Hampton), Munchkin's internal clock was a mess. On our last night, he didn't fall asleep until near midnight.
Now, another thing about napping toddlers. First-time parents usually miss this queue, parents of multiples know and dread the signs – the sign that your toddler no longer needs a nap!
Turns out, he was giving us these hints, while we were on the boat, and we just didn't notice. Another big reason he didn't sleep well at night. If they can't fall asleep at their proper bedtime because they just  "aren't tired" but are using up the same amount of energy, it's because they no longer need a nap.
We have many fond memories of the cruise, but the constant fighting about taking naps and sleeping at bedtime is definitely still ingrained in our memories.
Be it time zones or just outgrowing naps, a cruise is not the time to fight at bedtime. Just skip the naps and think about resuming them when you land. 7 days isn't going to hurt anyone. And hey, maybe they will actually sleep past 6 am for once. We can always pray and hope for the best.
Kid-Friendly Pools
There are several pools throughout the ship. Some are for families, some are for adults. None are for children that are not yet potty trained. There are many signs and they say water diapers are not good enough.
Can you imagine the amount of water needed to empty the pool, clean it and replenish it… while in the middle of the ocean? They are not taking any chances.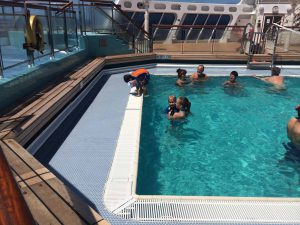 Organization
In order to maximize your luggage allotment on the plane and your storage space in your cabin, some things are going to need to be left behind. Even in cases of relocation, it is not always possible to pack everything into a handful of suitcases.
There simply isn't the room for it. Yes, the ship does have a cargo hold for large items like pet crates and strollers (if you don't want or need it in your cabin), but you are still responsible for getting it from your home to the boat, then again from the point to your destination.
Most Car rental agencies will rent out car seats, for a fee. Try to rent it for only a day or two, until you get your bearings and can purchase a new one at the local store. Not only will this save you heaps of money, but you can now be sure that the car seat is safe, clean and hasn't been in an accident. I don't have anything against rental car seats, but we have used a few and they were not kept well and didn't look in the greatest of shapes.
Be realistic when it comes to packing. Does a woman really need 8 pairs of shoes? I only wore my flip flops, sandals, and heals. I wore my flats once because I didn't want to wear heels on 'informal' day. Match your outfits with the bare essential footwear and travel that way. When space is limited, you don't have the luxury of "what if".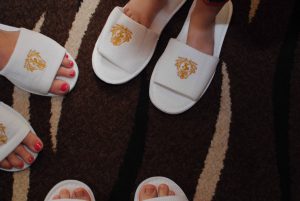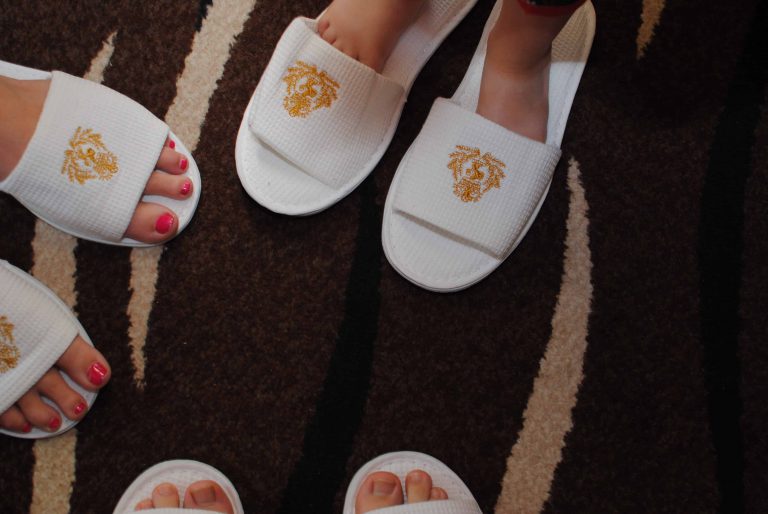 What We Thought
Walkie-talkies will be a definite discussion for communication. Maybe bring a few, not too expensive. Give them to a member of each family you care to reconnect with on the cruise … But don't be creepy.
Your Thoughts...
Please share your thoughts in the comments or reach out on social media...We would love to hear from you.
You May Also Like…
Best Packing Tips to Feel More Organized and Less Stressed
Best Portable Travel Beds For Kids
Why Fly when you can cruise to work