Best Travel Stroller for Families on the Move
Travelers have always asked themselves, should we or shouldn't we travel with a stroller? And the answer varies among different types of travelers, the age and abilities of the children involved and how available the stroller is at the moment. Deciding which is the best travel stroller can be a long and expensive task, check out our comparison of 5 single strollers and 5 double strollers that are both durable and inexpensive (considering what they offer, because I would be lying if I said they were cheap. A $20 Umbrella stroller from Walmart doesn't always cut it).
For more information about strollers, check out this article; Do I need a stroller for vacation? Do I need a stroller for vacation? Where I discuss the pros and cons of the dreaded Stroller vs carrier debate.
This post may contain affiliate links.
To which I earn a small commission, at zero cost to you!
Find more info in my DISCLAIMER.
Traveling with a stroller
Owning a stroller for everyday errands is not the same thing as traveling around Europe. Their purpose is different, their use and abuse will be different and the conditions in which the stroller will be subjected to will be dramatically different. Just getting to your destination, be it by plane or road trip, can have a lasting effect on even the most robust stroller.
When picking your travel stroller, there are a number of things you will want to know about the location/locations before making your purchase.
Is the location stroller friendly? Even if you wanted to bring one, is it even possible to use a stroller once you arrive? We brought ours all the way to Switzerland and it left the car twice over the 14 days we were on vacation. Not the best use of our limited trunk space, only because we were climbing in gondolas and exploring castles. None of which allow strollers.
Will the children even need the stroller? If they are around 5/6 years old and have been traveling for a few years now, chances are, they will be just fine. They may even come to hate the idea of the stroller being around for back up. New to traveling or newly independent 3 year old? Little legs aren't going to last long and you can only hold them for so long. Take a stroller.
Can you rent a stroller at your destination instead of buying a new one? This means you don't need to go out and purchase a stroller or bother bringing your own with you in the car, or on the plane.
Will your insurance cover the cost of replacing/repairing a lost, damaged, stolen stroller while on vacation, specifically while in the airlines' possession. They are not the most careful people and things get broken from time to time.
Do parents want to stay out well past the children's bedtime? Maybe a stroller for the evenings is better.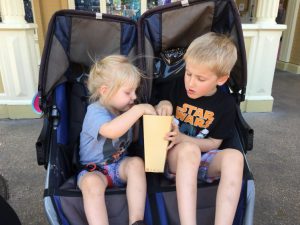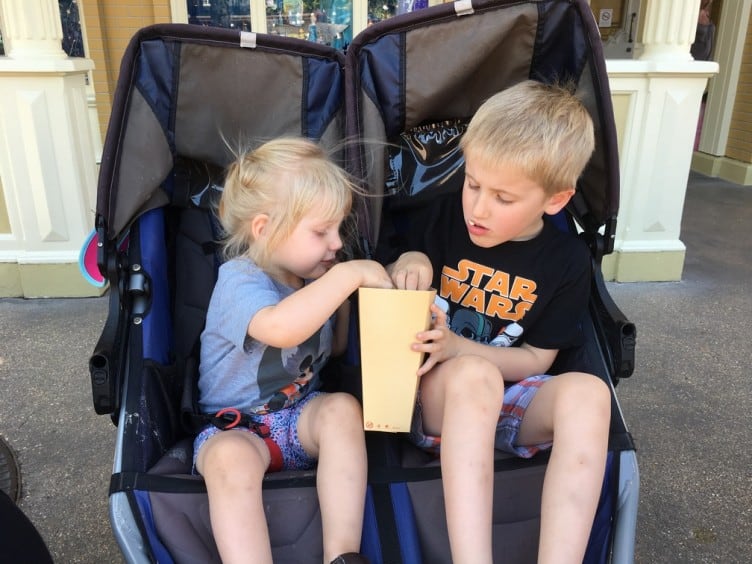 How to choose a travel stroller?
The size and weight of the stroller will be a huge factor. There will be a point when someone has to fold it up and place it back into the car, or up the stairs into the hotel room. We don't want anything too large, or too heavy. On the other hand, it does need to be big enough to comfortably fit the child and not be easily tipped over when navigating cobblestone sidewalks.
Easy to fold. Fold it, carry it and place it in the trunk… is there room for suitcases? Why have a stroller if you can't bring anything else with you. Especially for traveling, you will want a stroller that folds down flat, and preferably one that has removable tires – to save that much more space.
Storage basket. The basket will become a lifesaver after an hour or so of carrying around the lunch bag or afternoon snacks. Even your shopping can fit under the stroller if you have made the right purchase. While a mommy hook, see here, can technically hold all of your packages, there is a safety issue when carrying too much weight on the handles; if the child suddenly gets out of the stroller or the stroller becomes uneven while walking uphill (or on  a turning bus) then the stroller may become top-heavy and fall backwards. Please, don't be afraid to use the mommy hook that keep heavier objects under the stroller.
Recline.  While this is not a deal breaker, it is something to think about. Little ones, especially, will prefer to have a reclining stroller to nap in. This way, their little necks aren't turned too much to the side or flopping downwards to their chest, when they are sleeping.

Best single strollers
Based on various mommy-groups, baby blogs, and Amazon best-sellers list, I have made a quick list of the top 5 budget-friendly travel strollers. There are many more options available but they were either crazy expensive, too light or just didn't make the cut in general.
Best Double Strollers
Have two kids that might need a break? No problem. I have also taken the liberty of creating a double stroller comparison.  All limits are total, not per side. And while the kids may have a smidgen less wiggle room than two single strollers, nobody has time or space for two single strollers. Like I tell my 5 year old when he complains "be happy you're sitting, because too much whining means I sell it and you walk next time."
My Pick for Best Travel Stroller
Personally, I have a thing for Bob Revolution. No, I have not been paid or compensated to say this, I just really love Bob. I have mentioned this brand a few times over the passed few years and I can't say much negative about them. I can't even say what their customer service is like because I have never needed to call them; in the last 5 years, I have replaced the inner tube once and sewn the basket back to the stroller once (last week because I over stuffed it). That's it!
See my Bob Revolution Review here
Also, Bob Revolution is able to grow with the child from birth to toddler to big kid. With the car seat adapter, see here, I was able to adapt the stroller from my 3 year old son, to my new baby, without having to purchase a new car seat. Slap on a buggy board, see here, so he can stand while I push, and my stroller just transformed into a sit and stand. The double stroller also has this ability, with the double stroller car seat adapter and snack tray, see here, making it the best double jogging stroller for infants and toddler.
Best stroller for travel
Whichever stroller you choose to purchase, will be the right choice. There will always be one that is flashier, has more bells and whistles, or just looks cooler. Never compare yourself, or your stroller, to someone else's. Grass is always greener on the other side, right? So there you have it, top 5 single strollers and top 5 double strollers that are both durable and relatively inexpensive. They are designed to withstand European sidewalks and maybe a little off-roading in the woods.
You may also like:
Pin this to Pinterest: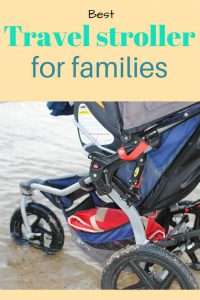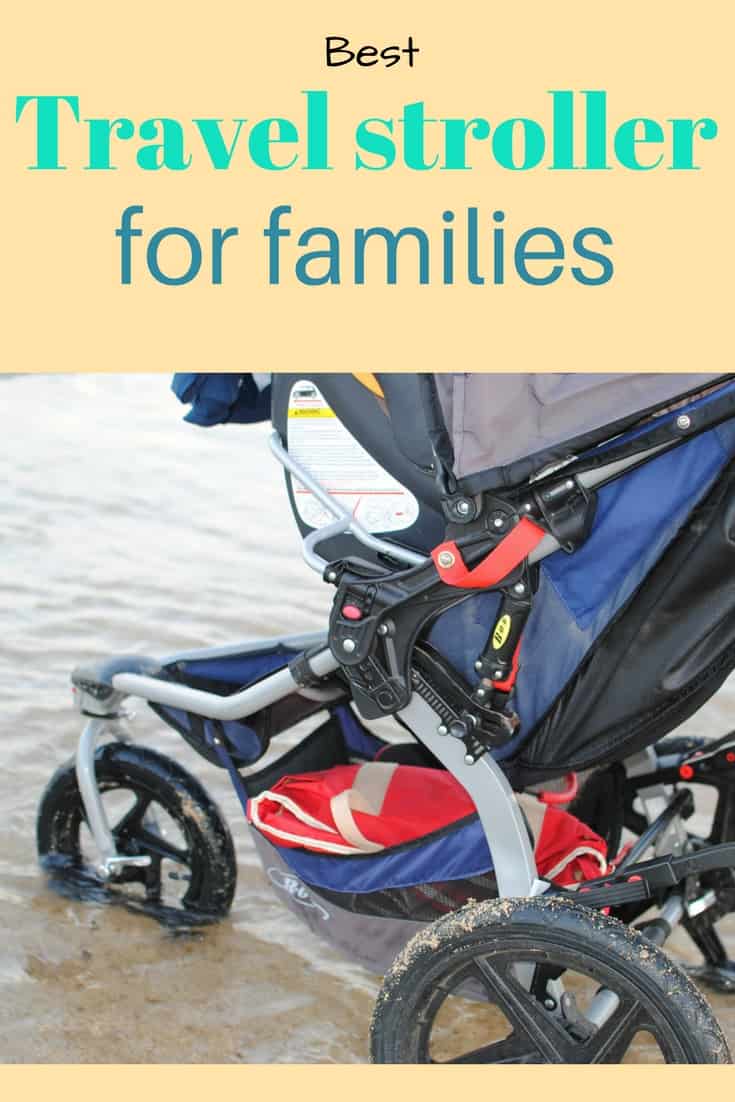 Do you have any Tapped Out Tips?
Questions or Comments? Join the conversation below.