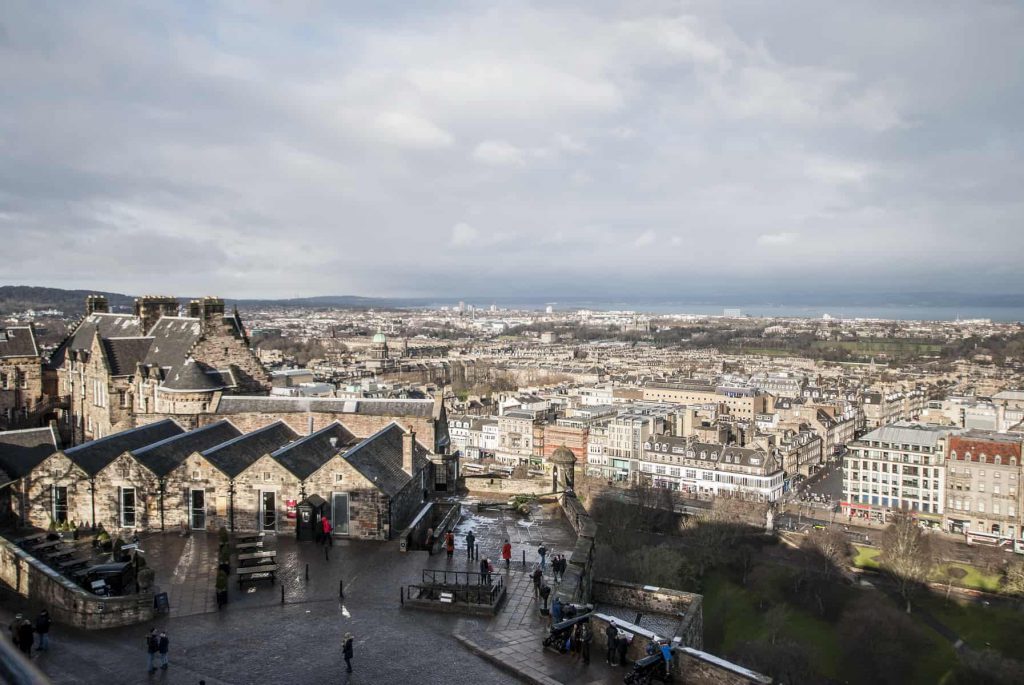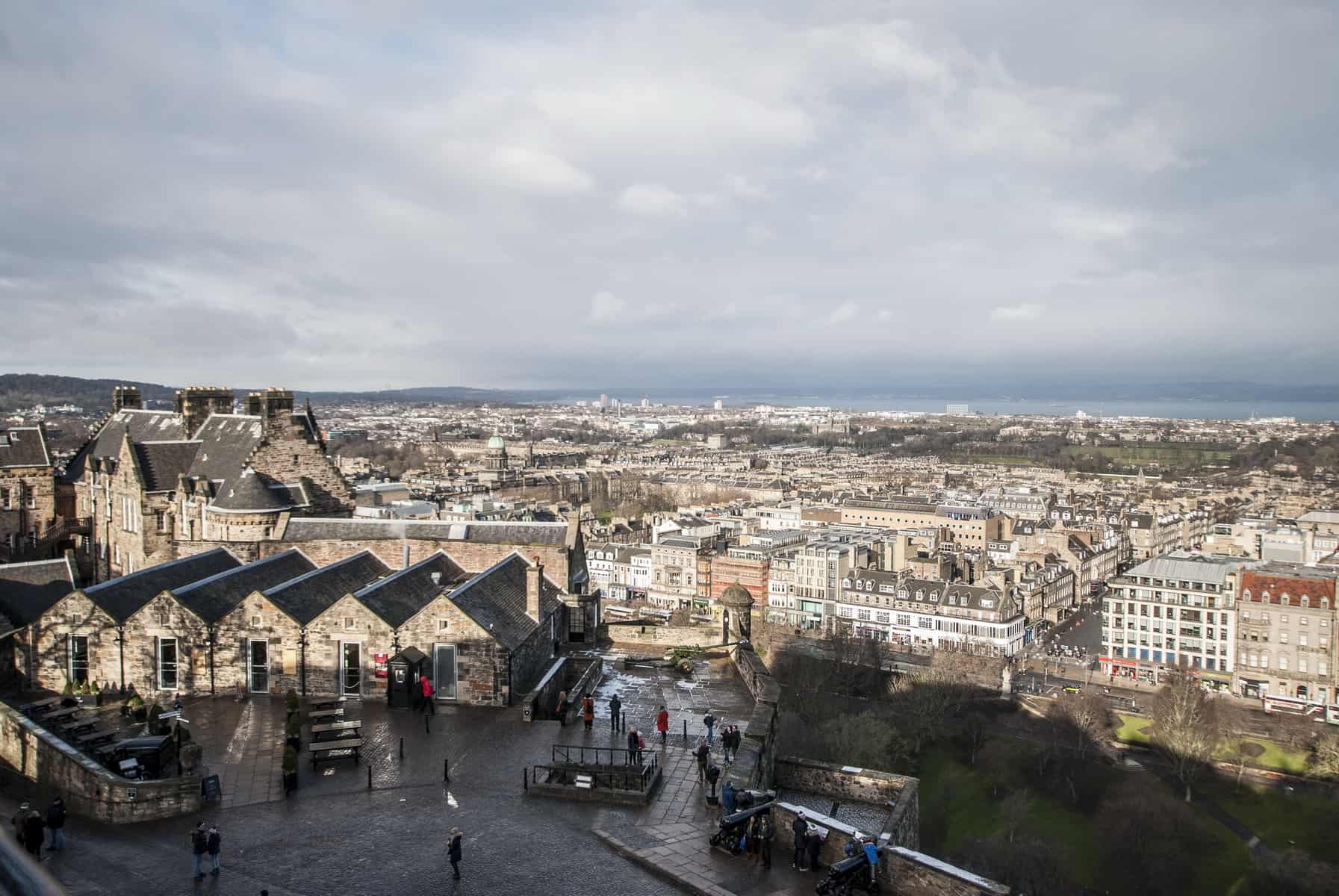 Edinburgh Travel Guide. With a trip report mixed in.
Oh, Edinburgh. You beautiful Place, You.
With only a few months left on our contract here in Europe, we knew we had the time for exactly one more vacation.
We decided it was about time to finally visit Hubby's cousin in Scotland. We had been promising her we would get together and never could make our calendars work out. February isn't exactly the best time fo year to be visiting Scotland but it was our last school break before "things got real" so away we went regardless.
This post may contain affiliate links.
To which I earn a small commission, at zero cost to you!
Find more info in our
Privacy Policy
.
It was great; the kids had a blast, we enjoyed seeing the cousin again and meeting her partner, oh at the city was pretty amazing too.
The Ultimate Travel Guide to Edinburgh
Since there's so much to cover, we will divide the Guide into seven posts – each post covering a different topic in-depth. Keep coming back as we will be adding more articles to our list over the coming weeks.
Ultimate Guide to Edinburgh Posts
Part 1: Best Places to Eat in Edinburgh
Part 2: Popular tours from Edinburgh with kids
Part 3: Edinburgh Castle
Part 4: What to pack for February in Scotland
Know Before You Go
Before heading out to Edinburgh, it is best to give the kids a little information. We like to give them books, videos, activities, anything that will resonate with them and help grab their attention.
Fun Facts About Edinburgh
The Royal Botanical Gardens cover 70 acres. 4% of all known plant species are housed here. It is also the largest collection of Chinese plants outside of China, with some 16,000 plants. The Chinese government found many of these plant species to be extinct in China and asked for seeds in order to regrow their plant population.
St Margaret's Chapel is the oldest surviving building in all of Edinburgh and it can be found in Edinburgh Castle
St Andrew's in Fife is the 1st golf course in history and was built in the 15th century.
Royal Yacht Britannia is 412 ft long and has sailed over 1 million miles. The entrance is on the 2nd floor of the mall. Receive 20% off entrance tickets when you show your HoHo ticket.
Dolly the Sheep – the world's first cloned animal – was created at the Royal Dick School.
How Much to Budget for in Edinburgh
Even on the tightest budget, Scotland can be expensive. The standard of living is high, the currency is high compared to the Canadian Dollar or the Euro and Edinburgh is the capital city – meaning things will be more expensive for this fact alone.
It is completely possible to visit this incredible city for extremely cheap by staying in a hostel as a solo traveller and making your own meals instead of eating out; we don't subscribe to that type of travel. It just isn't for us.
We have looked into many hostels as a family, and disappointingly found they cost the same or were more expensive for our family, and had fewer amenities, than a traditional hotel or apartment.
We do, however, prefer to go as inexpensive as possible while still remaining comfortable. We enjoy experiencing the local culture by eating at local restaurants and avoid fast food as much as possible. We do, on the other hand, have no problem making our own breakfasts. The hotel that we suggest, Staycity Aparthotel, has a fully functioning and fully equipped kitchen and is just a minute's walk from a grocery store.
After paying for the hotel and doing one or two grocery runs per week, we tend to spend roughly 150£ on food per day for a family of four. Most of this is for the big dinners, but that usually includes drinks; we like to experience the local brew as well. There are ways to minimize this spending; having a fancy lunch and inexpensive dinner, but we have found these meals are not enough to cover the calorie deficiency we accumulate from all the walking and climbing we do in a day.
Souvenirs can be kept to a minimal. Other than our standard postcard, rubber ducky, and snowglobe (totalling 12£), everything else is icing on the cake. We did manage to come home with a dozen books for the kids and two practice bagpipes for the boys. Baby Girl only wanted to buy cookies and colouring books, who can say no to that?!
Public transit cost us 8.20£ per day for a family ticket, on the days we decided to use transit. There were a few days when we were close enough to the action that walking seemed like the better option. Don't forget to account for entrance tickets to any attractions on the list as well any day trips plan on taking.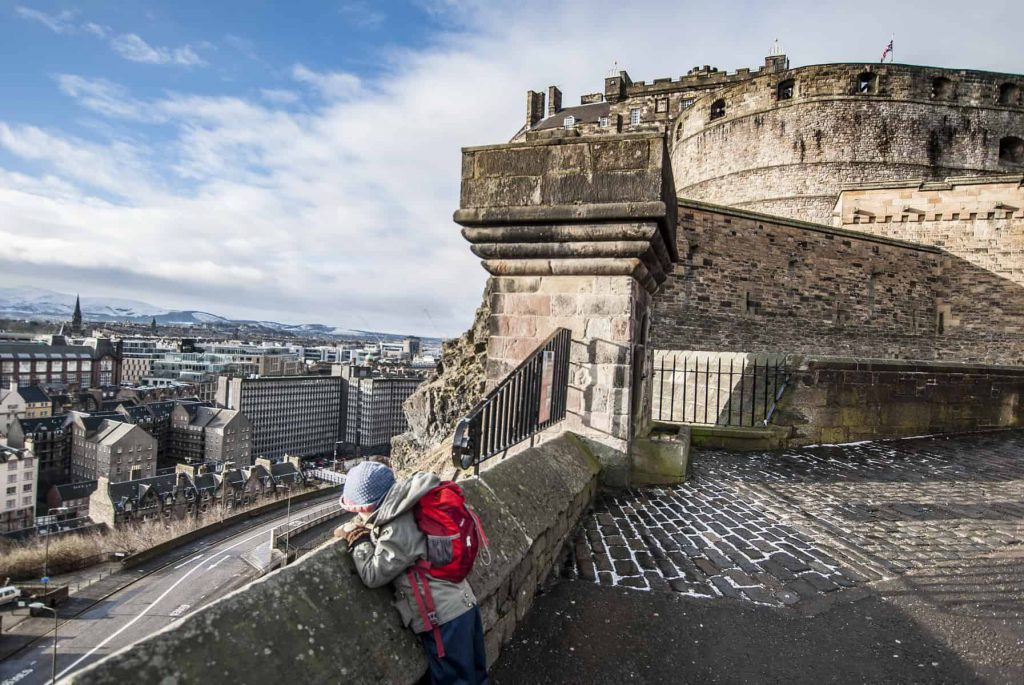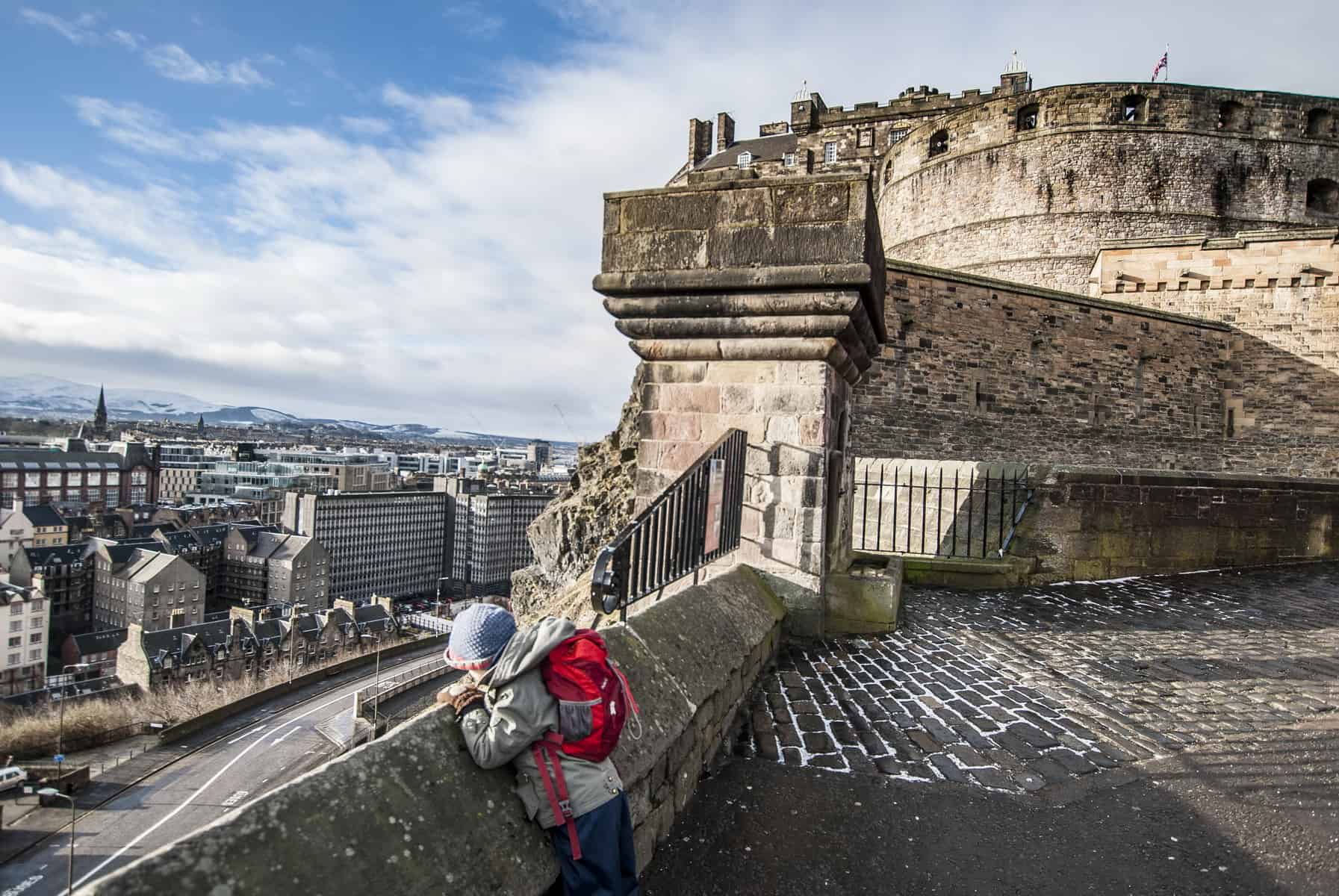 How Long to Visit Edinburgh
Depending on how many day trips you plan on taking, or how quickly you want to explore the city, we suggest anywhere from 5-7 days to tour Edinburgh thoroughly. There is so much to see and do in this great city that we can't possibly recommend skipping anything just to save time.
The attractions themselves also take a fair bit of time to accomplish but this can be minimized by purchasing tickets in advance, hiring a tour guide when one is available and visiting in the off-season (and avoid any school holidays during the offseason).
We decided to visit in February, normally a great off-season time to visit anywhere. Sadly, Munchkins school break is also the same week that Scotland has a week off. The town was full of children exploring and discovering the exact same child-friendly attractions we were trying to investigate. It needed to be done, but it was a good thing we didn't visit during the official tourist season.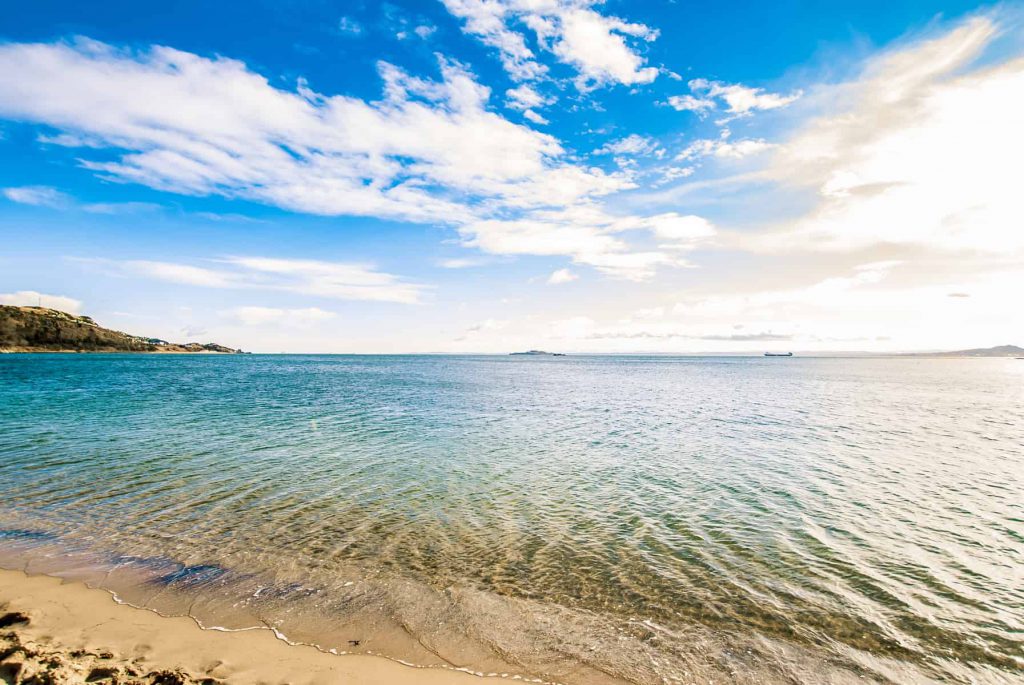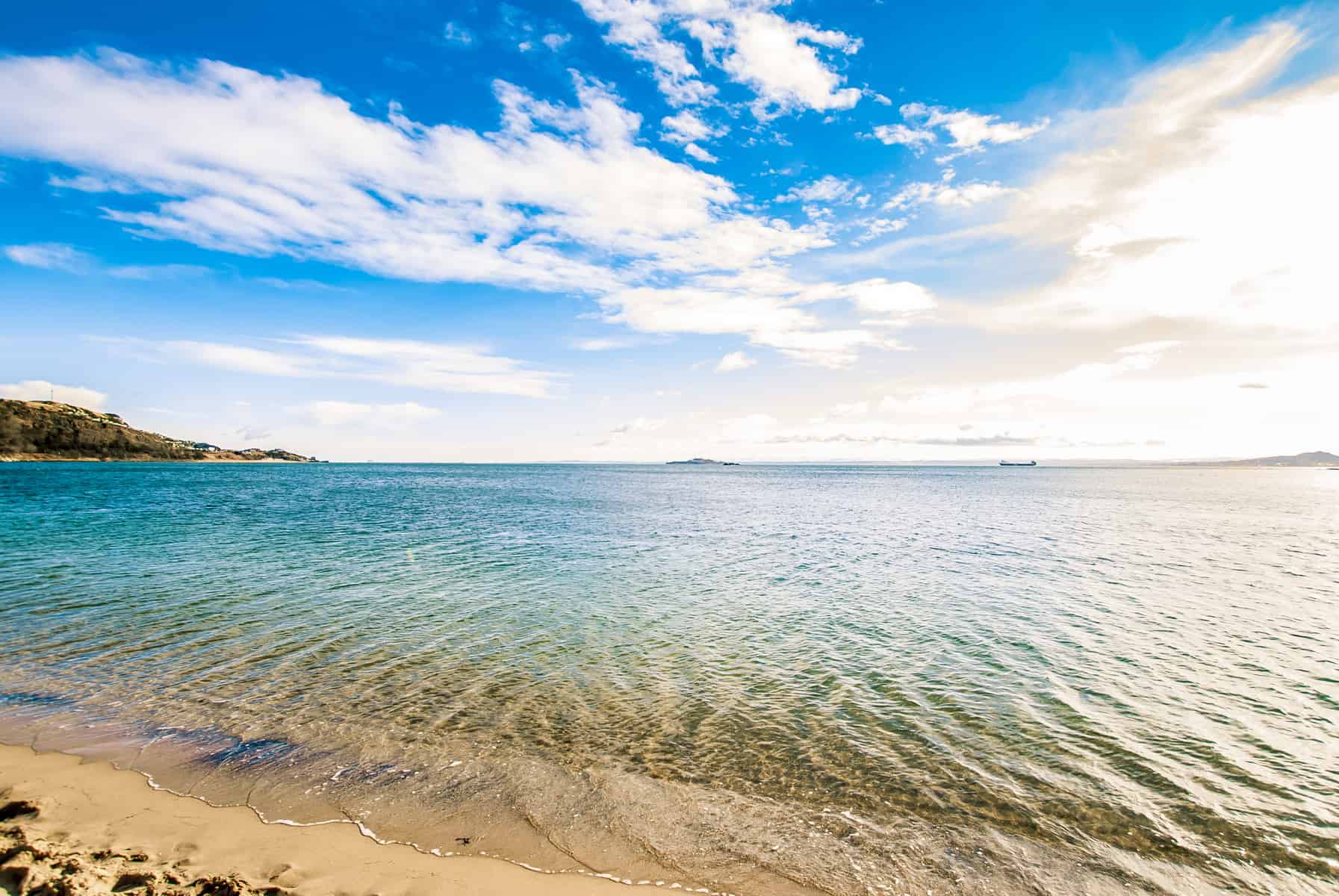 How to Get Around in Edinburgh
Getting around Edinburgh is fairly simple. We strongly recommend parking the car and letting it sit until it is time to move on to another city. As a major city, and the capital of Scotland, the roads are busy and traffic unforgiving. Locals agree that driving downtown is not in anyone's best interest. Instead, we suggest walking or taking public transit.
There are two types of public transit in Edinburgh; Lothian Buses and Edinburgh Trams. There are several ways to purchase tickets for both buses and trams, Apple pay being one of them. Bus tickets can be purchased online using the m-Ticket app or paying in cash with exact change directly to the bus driver. Fares are listed on the schedule/map at every bus stop. Buses run every 30 minutes during the day.
Edinburgh trams, on the other hand, have kiosks or vending machines where riders simply input their destination and purchase the required number of tickets. Buying a reloadable card is also available for the trams, but may not suit the needs of an occasional user on a short-term visit. Tickets for the tram must be purchased in advance and validated before entering the tram.
There is always a ticket agent on the tram to check your tickets and issue a fee should riders be in violation of this policy. There are not able to sell riders a ticket. The m-Ticket app is also available to make Edinburgh Tram ticket purchases. Trams run every 15 minutes during the day.
If you are thinking about taking a day trip, simply arrive at one of two train stations; Waverly or Haymarket. Another kiosk/vending machine will be waiting for you there. Input your destination, enter the ages of your children, select how many adults et voila.
We find it best to purchase tickets without a designated return time. There are slightly more expensive than a timed-ticket but this affords us the ability to do as we please during our day trip. If, on the other hand, you have purchased the wrong ticket or missed your timed-train, the officer on the train is able to sell you an upgrade.
However, any discounts you may have used to purchase the existing ticket (youth card for example) are not valid on tickets purchased on the train and you will be charged the difference, as well as the upgrade.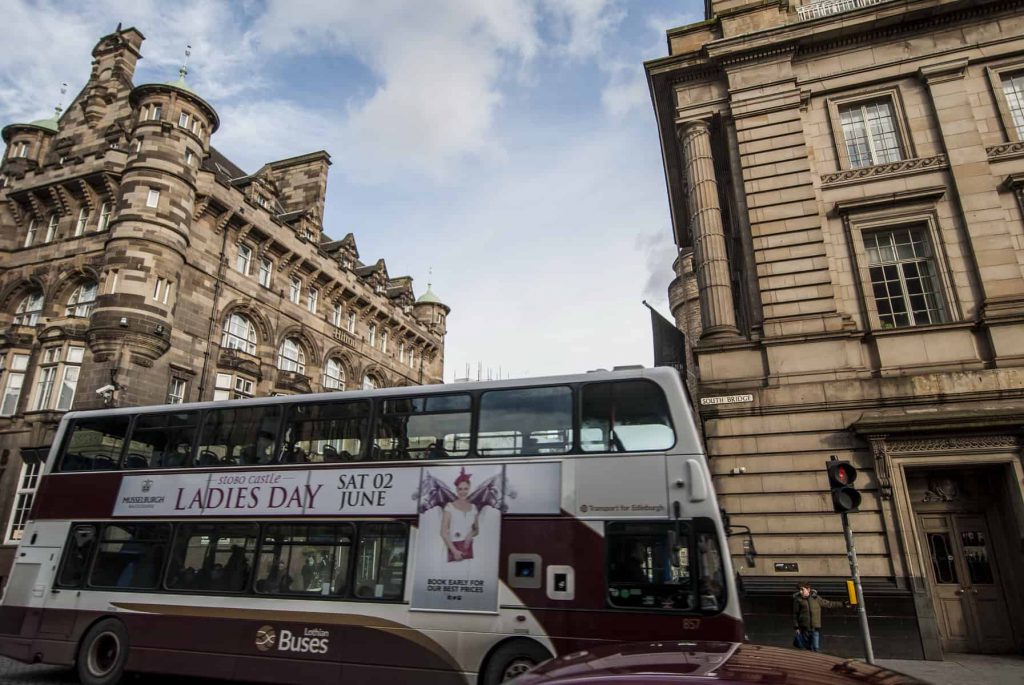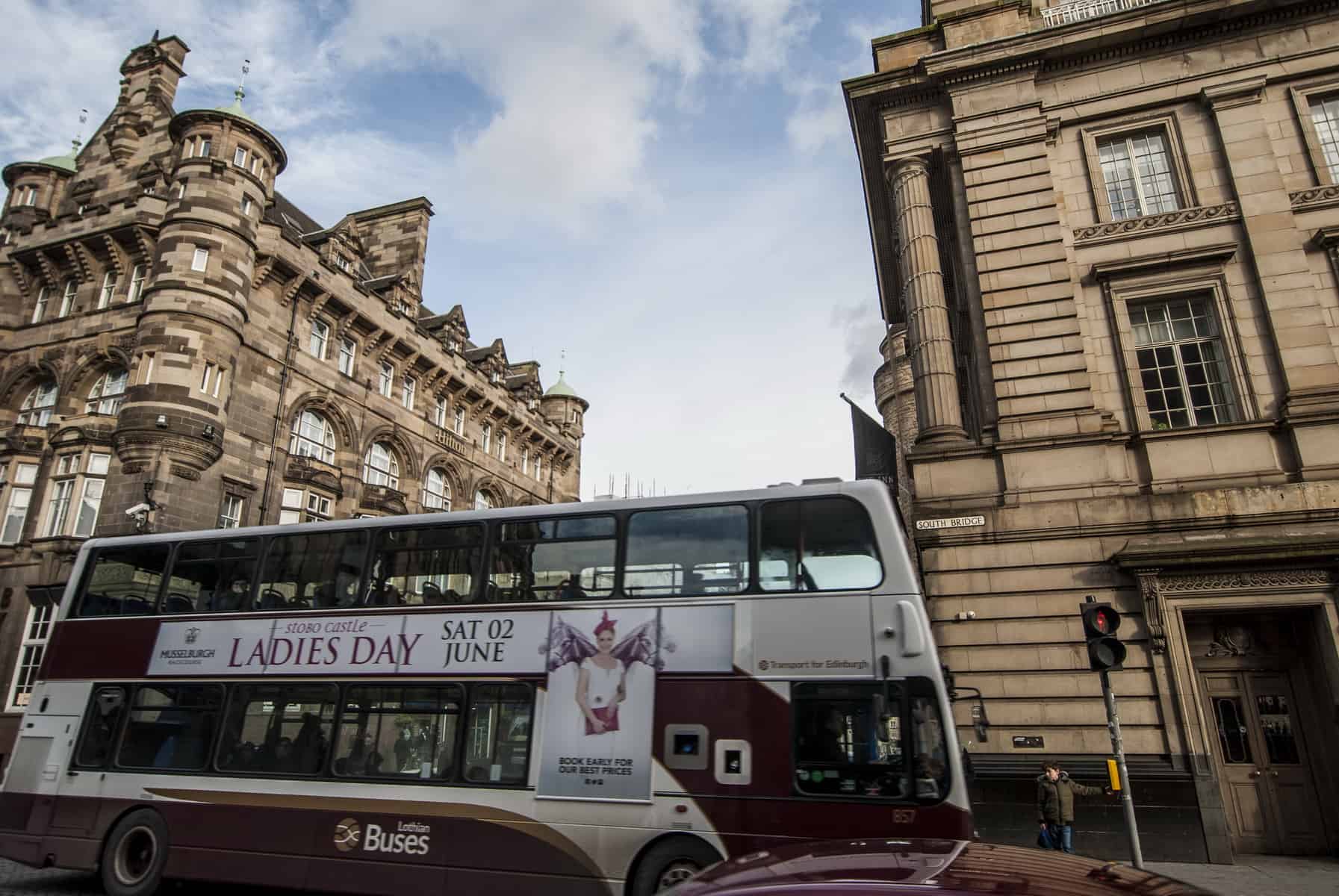 Where to Stay in Edinburgh
Staycity Aparthotel was the hotel of choice during our visit to Edinburgh.
The location was perfect! Staycity Aparthotels West End is just down the street, 750m, from Haymarket Station, a small intercity train station that took us to Burntisland and Glasgow (the other station is Waverly, more downtown). The local tram stop, 270m, and bus stop, 160m, are even closer and super easy to use.
Across the street is a Tesco grocery store. It isn't huge and can get fairly busy in the evening when everyone else is stocking up on goods after a successful day of touring, but they had enough for us to be comfortable for 7 days and it didn't cost us a fortune. 
The rooms are huge! Our booking had a single bedroom at the end, with two twin beds put together (they aren't locked and the beds have wheels so they tended to separate throughout the night).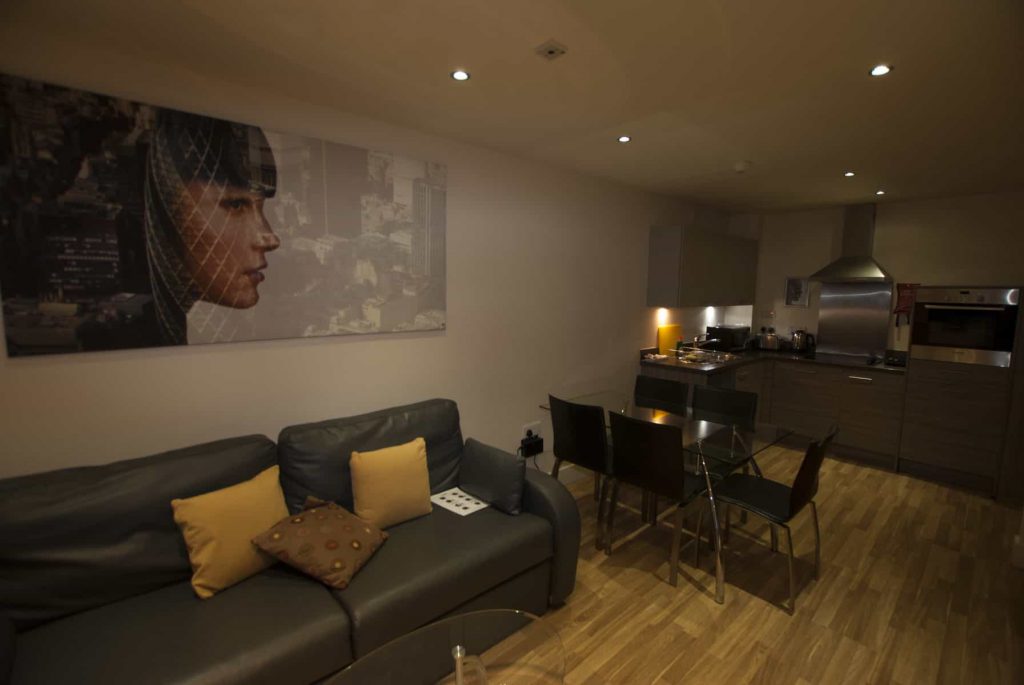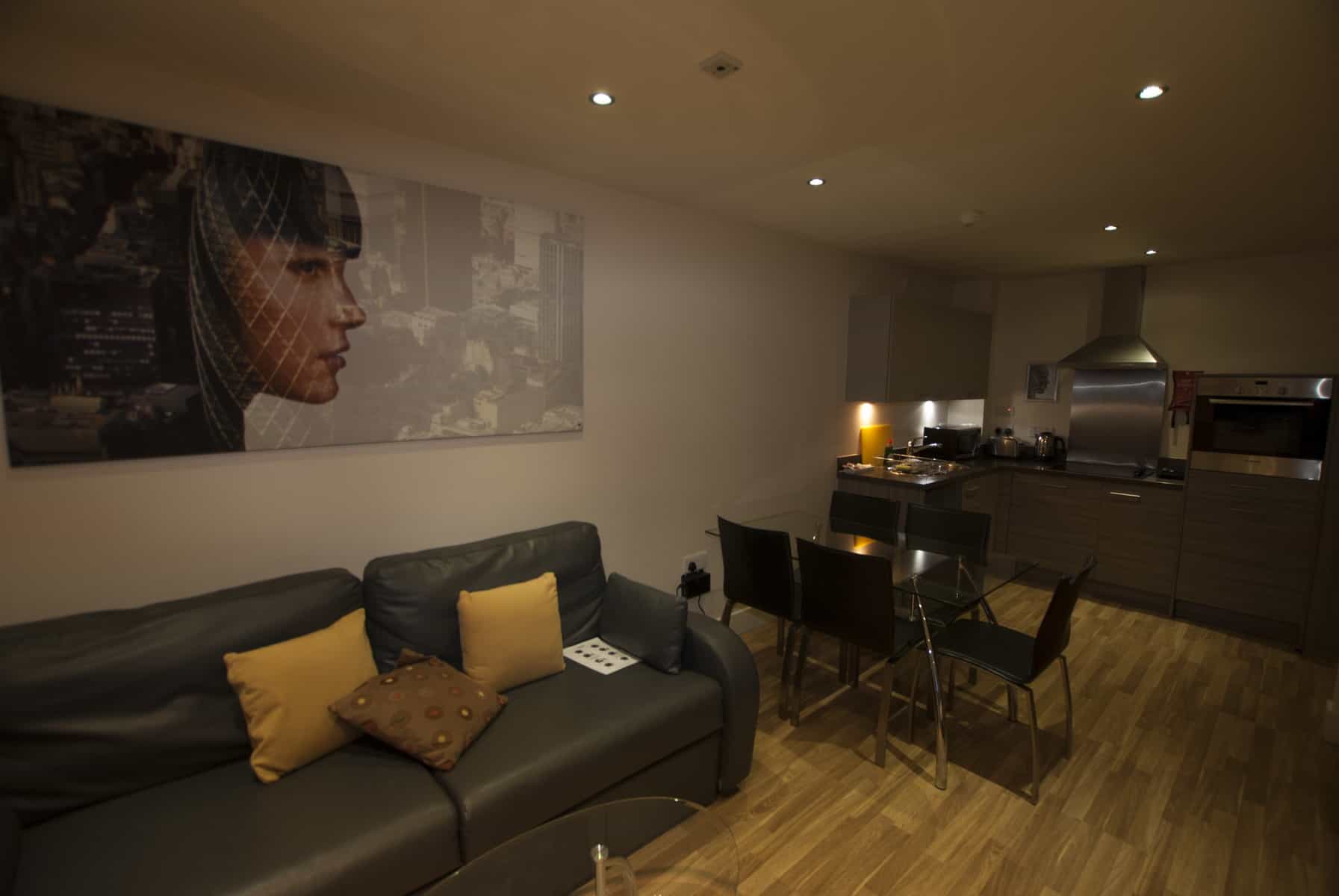 Great Hotels in Edinburgh
Best Budget Hotel: Central Apartments Edinburgh
Best Mid-Range Hotel: Leonardo Royal Hotel Edinburgh
Best Luxury Hotel: Edinburgh Castle Apartments
Best Airport Hotel: DoubleTree by Hilton Edinburgh Airport

Where to Eat in Edinburgh
The Caffeine Drip
After eating toast and cereal for 5 days, Hubby wanted a change of scenery and decided we were eating out for breakfast. Who was I to stop him?
The Caffeine Drip is a quaint little restaurant in the basement, with a lounge/cafe on the main level. Strollers are not welcome and there are no high chairs. The seating is limited but it didn't look like they were well known enough for this to be a problem.
There were two other families already sitting when we arrived, and a few businessmen arrived after us. No one even batted an eye when the kids started talking (loudly) and moving around in their seats, which is great because basement restaurants tend to echo and this one definitely amplified every single noise these children made. At least, that's how I remember it.
The Standing Order was recommended by a few Twitter users, we discovered online independently so that must count for something.
When we walked in, we weren't sure what we were looking at. There are a series of rooms with tables and chairs, and the main area is a large bar, and high bar tables and chairs. There wasn't a hostess to take us to a free table, or even a server to take our order. We quickly learned that the seats were fair game – find one and make yourself at home. The stroller was emptied and left in the front lobby.
Another staple on our radar is anything created by Jamie Olivier. If you have read our guide to London with kids, or my quick trip to Rotterdam, you will know the lengths I will go to in order to experience a Jamie Oliver restaurant.
Find more great places to eat in Edinburgh with kids by clicking here.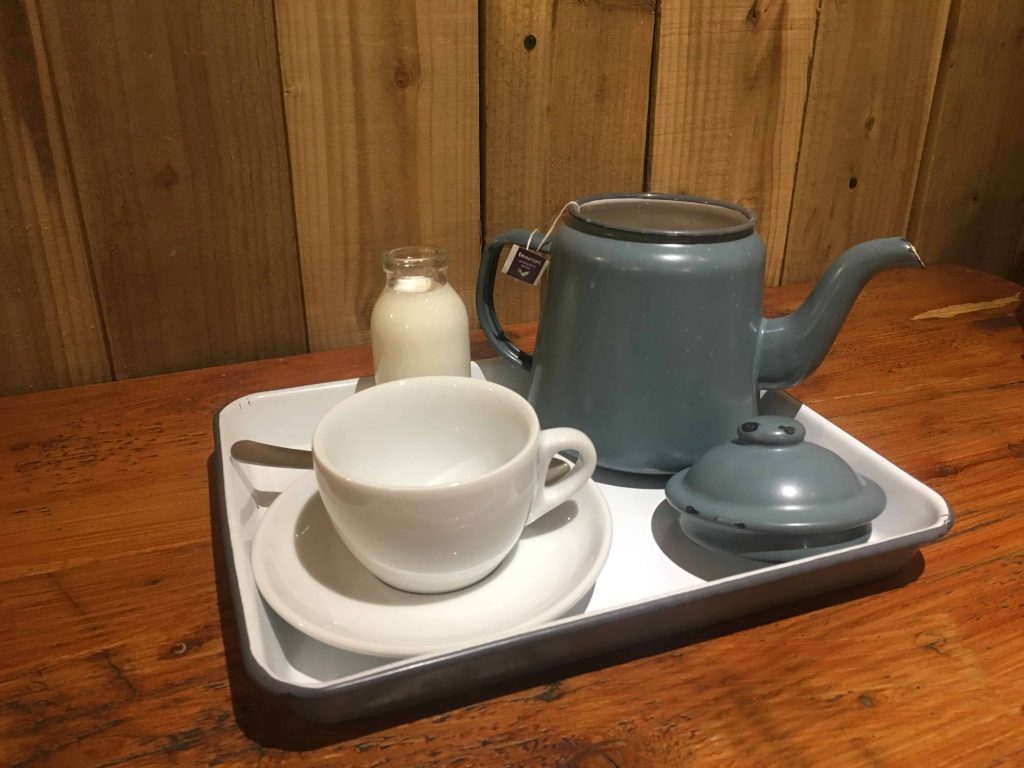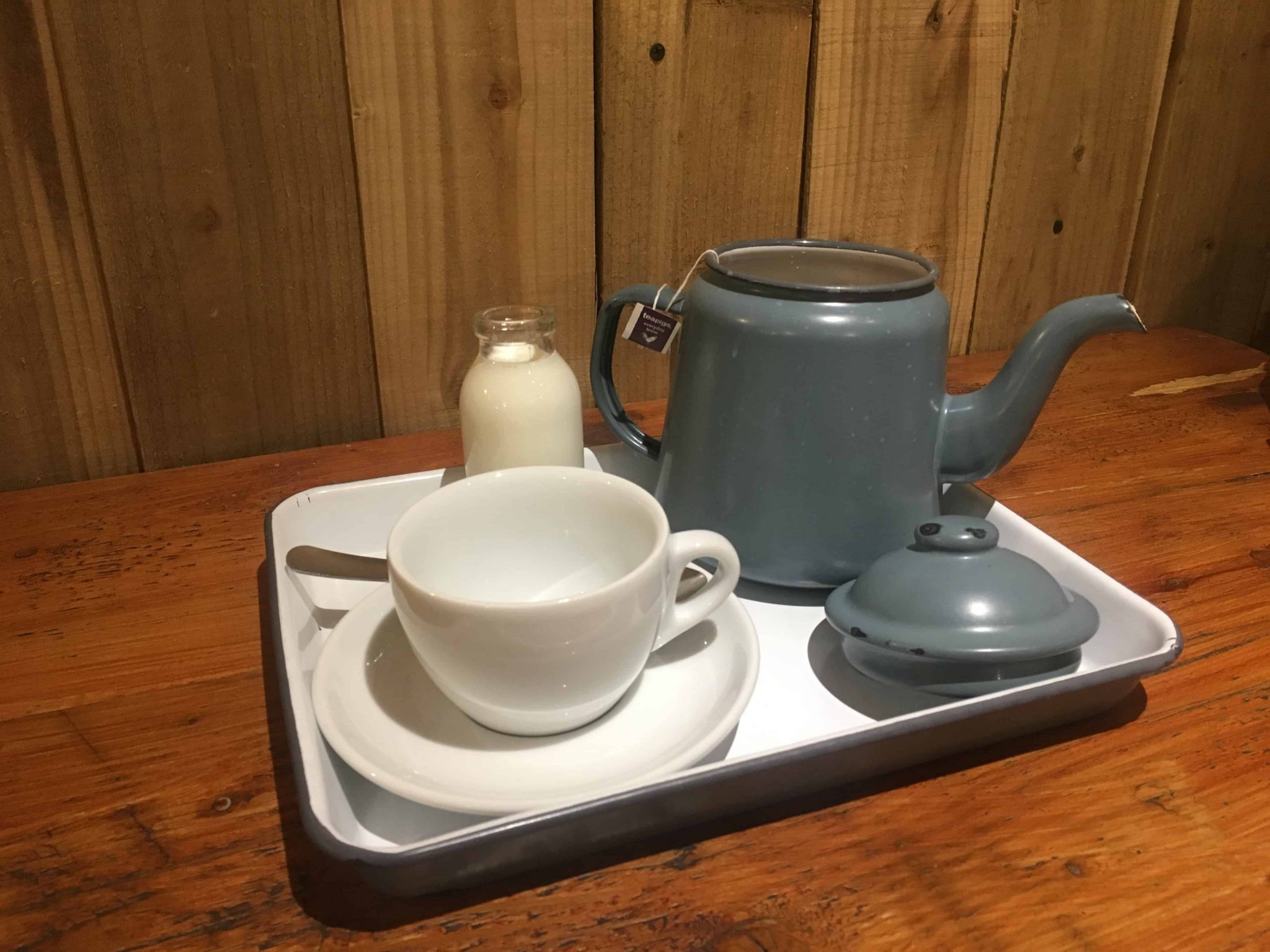 What to do in Edinburgh with kids
It is easy enough to find a list of 101 things to do in any city, but finding a list that is tailor-made for your little ones, fits into your budget, keeps you entertained and properly highlights the cultural aspects of a given city can be a lot to ask of a list. Here is just a sample of a few things to do with the kids while in Edinburgh. Keep an eye out for our complete guide of things to do in Edinburgh with kids in the coming weeks.
Camera obscura and the World of Illusions
This attraction is very popular and very busy, for all age groups, and it was easy to see why. Between the optical illusions, static electricity balls and "hacked" security cameras throughout the city, there was a little something for everyone. Spread out over 4 floors, and no elevator, strollers not allowed.
There is a buggy parking in the lobby and a small cloak/bag cupboard was made available for our purchases. There is a show at the end of the tour and the selling agent downstairs will assign a show time – guests can arrive early and hope to get in earlier if you are finished the tour, which we did. It is not always possible but they try to accommodate everyone as best as they can. The show lasts 15 minutes.
Edinburgh Castle
Be prepared to spend at least half a day exploring Edinburgh Castle. There are a lot of stairs and there is no cloakroom or stroller parking. As an active garrison, it is not advisable to leave strollers, or anything for that matter, unattended while climbing. While the castle is listed as not being stroller friendly, we have seen it and therefore it can be done, it just is not easy and looked extremely painful on the part of the parents. Invest in a good baby carrier, is our suggestion. There are two tea rooms available for lunch or snack time and a Whiskey tasting near the top level. It is a small room but it has a gift shop.

National Museum of Scotland
National Museum of Scotland is 3 levels of amazing exhibits and displays, for adults and children alike. With free entrance, this museum is always busy but is well worth the wait. There are many hands-on displays, as well as an activity area if you just need those precious few minutes to yourself while they run around and spend some energy before continuing.
Dynamic earth
Go back in time and explore the creation of the Earth, and how Scotland was transformed into the land we know today. The whole tour takes 2 hours to complete, and strollers are allowed.
Royal Yacht Britannia
Strollers are 100% welcomed and allowed. Throughout the ship, various corgi stuffed dogs were placed in random areas of the ship. It was up to the kids to find the dogs and report how many there are to the customer service desk when they returned their audio guides. There are 14 by the way, we only found 12. The gentleman was nice enough to help us with the math and gave the kids a sticker and a pin. The audio guide comes with the entrance ticket and there is even a children's version, which was great.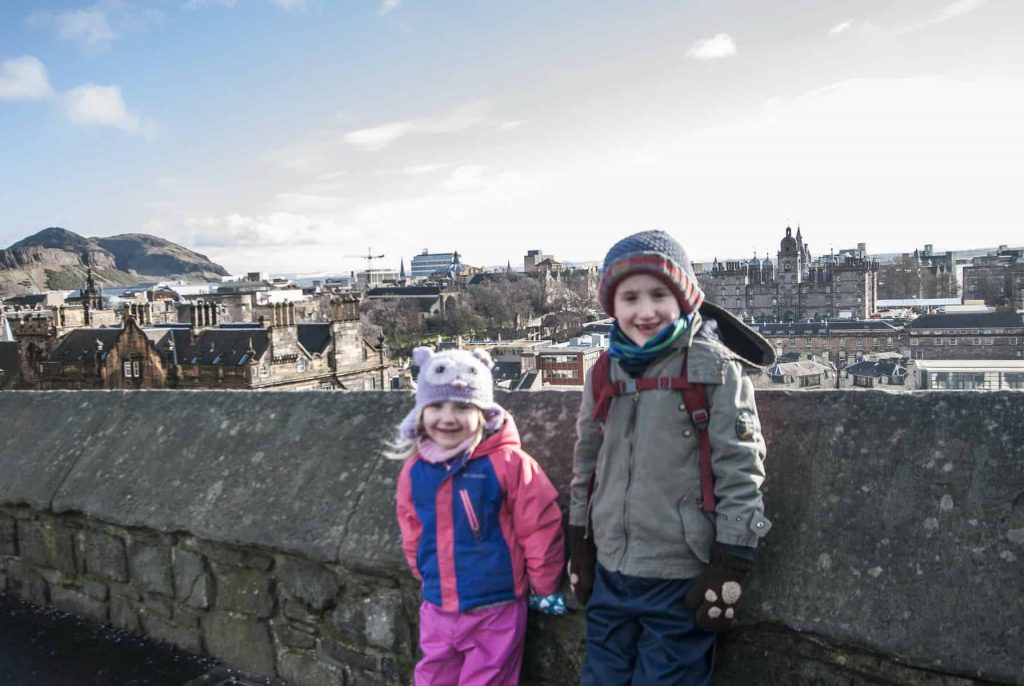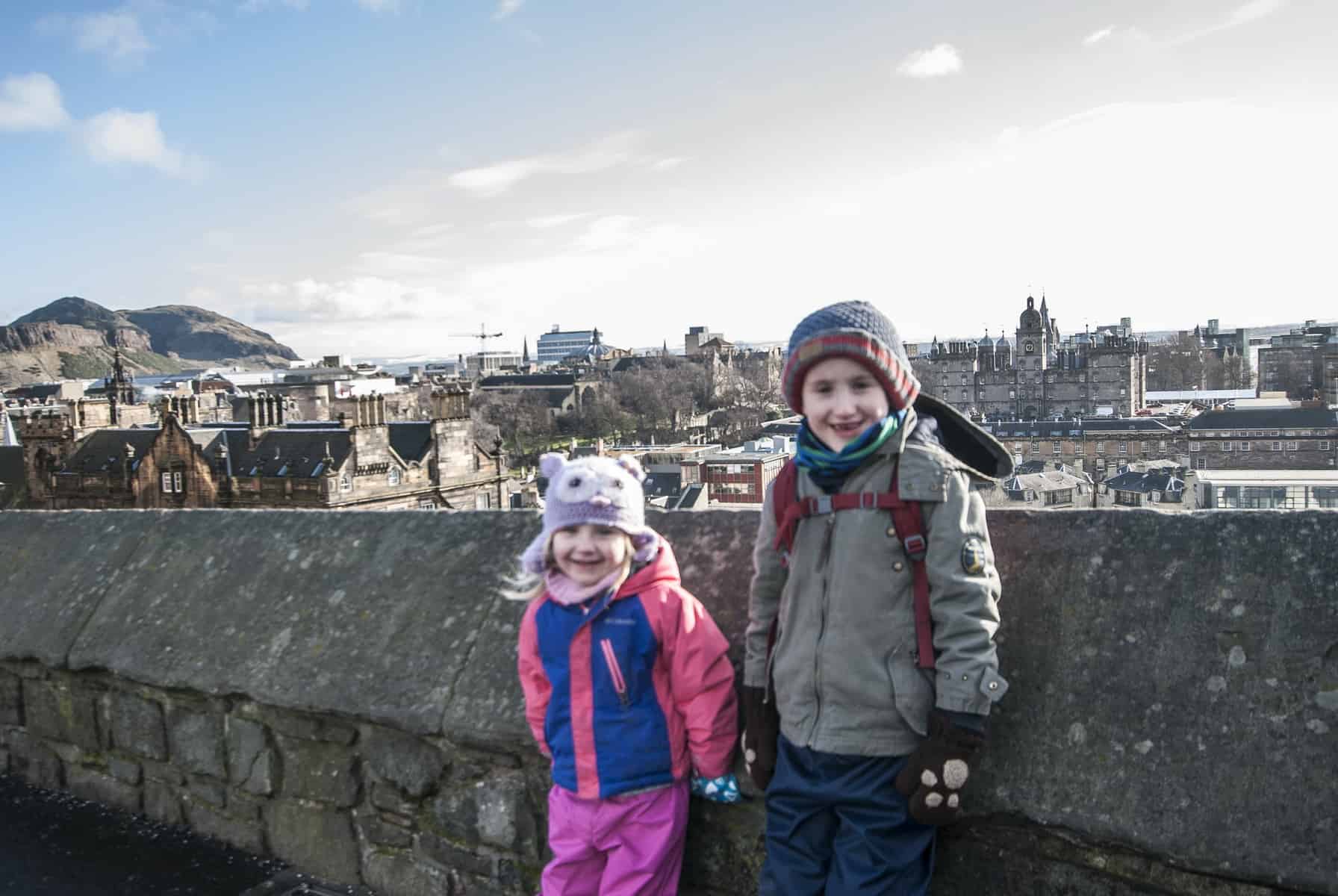 Day Trips from Edinburgh
Establishing a home base and working your way outward is always the cheapest and most efficient use of your time. We managed to stick 2-day trips into our trip; Glasgow and Burntisland. Actually, while in Burntisland, we took a secondary trip to Aberdour castle and explored the town there so maybe we did 3-day trips?
Getting to Glasgow from Edinburgh was incredibly easy. From our hotel, Haymarket station was the closest. We purchased a set of tickets and took the elevator down to the platforms. Then I simply waited for our train. 45 minutes later and we were in downtown Glasgow.
Our first stop was Tim Hortons, of course. When hubby mentioned that there was a Timmies outside of North America, we dropped pins on all of their locations, just in case we came across one. Well, low and behold, there is a Timmies in Glasgow.
We grabbed a box of Timbits, a souvenir mug, some coffees and away we went; fueled and ready to hit the rainy pavement. We didn't do as much as we had wanted, mainly because the few things that we did do managed to suck up most of our time.
We had no idea that the People's Palace and Kelvingrove art gallery and museum would be so incredible. We also didn't want to stay too long as the weather was starting to turn but still, give at least 2-3 hours to each of these attractions, plus transit time.
In Burntisland, just across the water from Edinburgh, is where hubby's cousin lives. The commute was also a quick 45 minutes and the view was incredible. We walked around, stared at the incredible architecture and amazing beaches.
After lunch, we took another train down to Aberdour castle. Parts of the castle date from around 1200ad, making Aberdour one of the two oldest datable standing castles in Scotland. There was a special exhibition going on at the time; the 7 wonders of the ancient world, plus wonders of the modern world, all reconstructed using Lego.
The kids had a great time. They were also able to run around on the grass without having to mind others so that was a plus.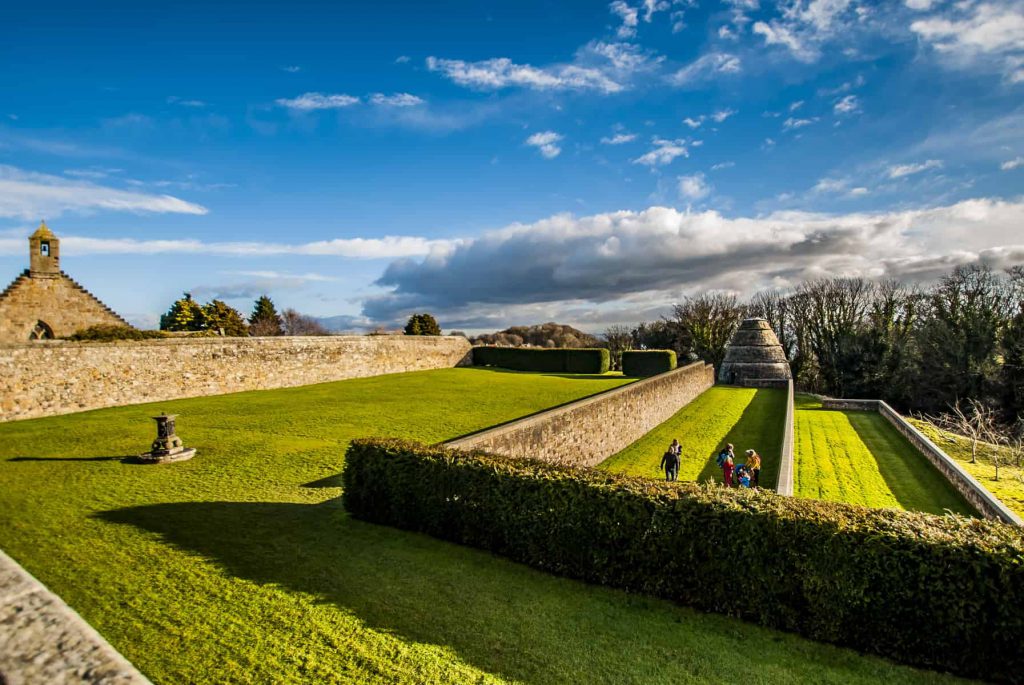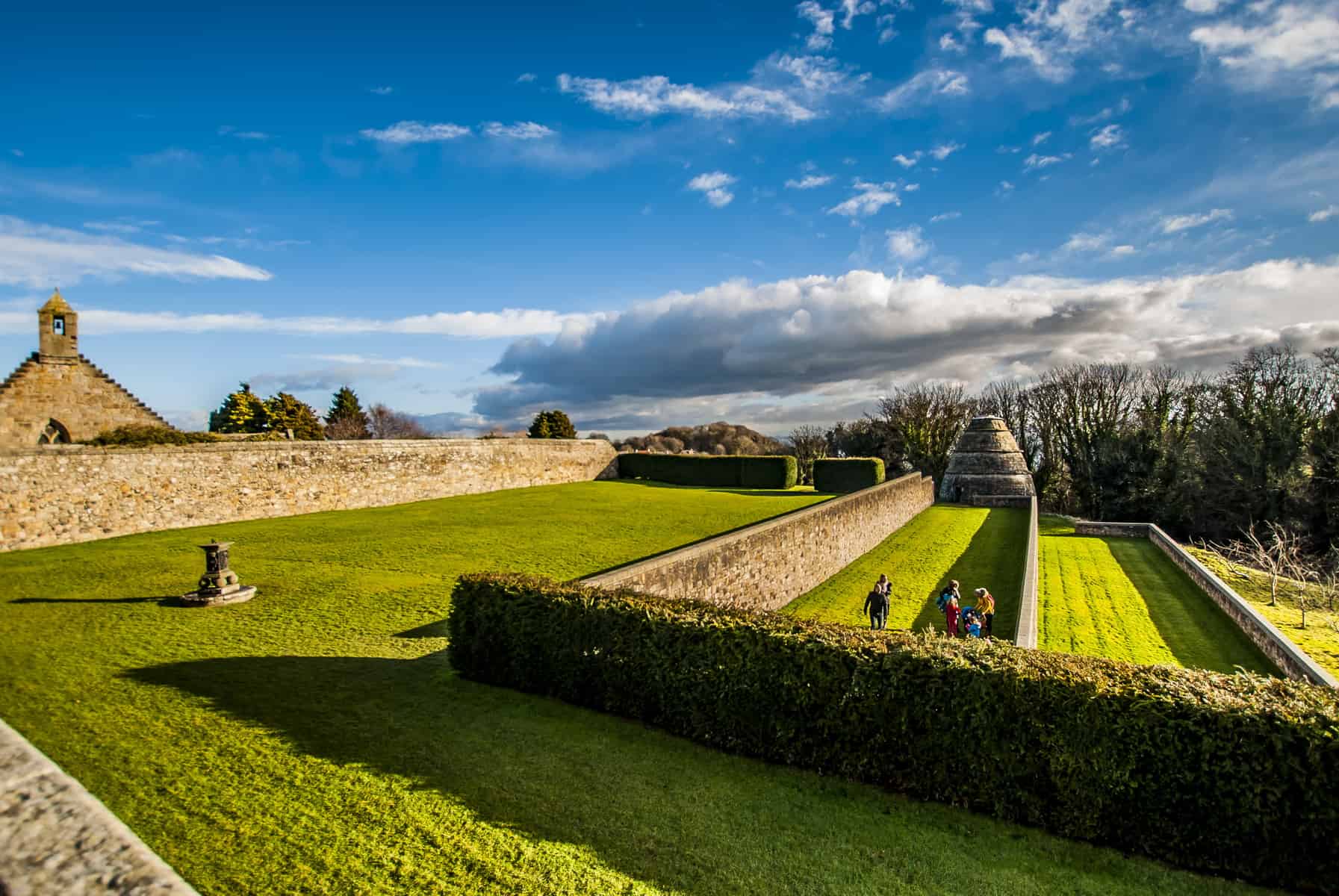 Travel Tips for Edinburgh
Looking forward to continued sharing our knowledge of this beautiful city with you all. Until then, we'd love to hear your tips and thoughts about Edinburgh. Feel free to reach out and let us know if you like any of our ideas. Sharing is caring!
And if you're still looking for accommodation in Edinburgh, have a look here for hotel prices and availability.
Planning your first ever trip to Edinburgh Fringe Festival? Check out How to make the most of your first Edinburgh festival
Articles about Scotland:
Your Thoughts...
Please share your thoughts in the comments or reach out on social media...We would love to hear from you.