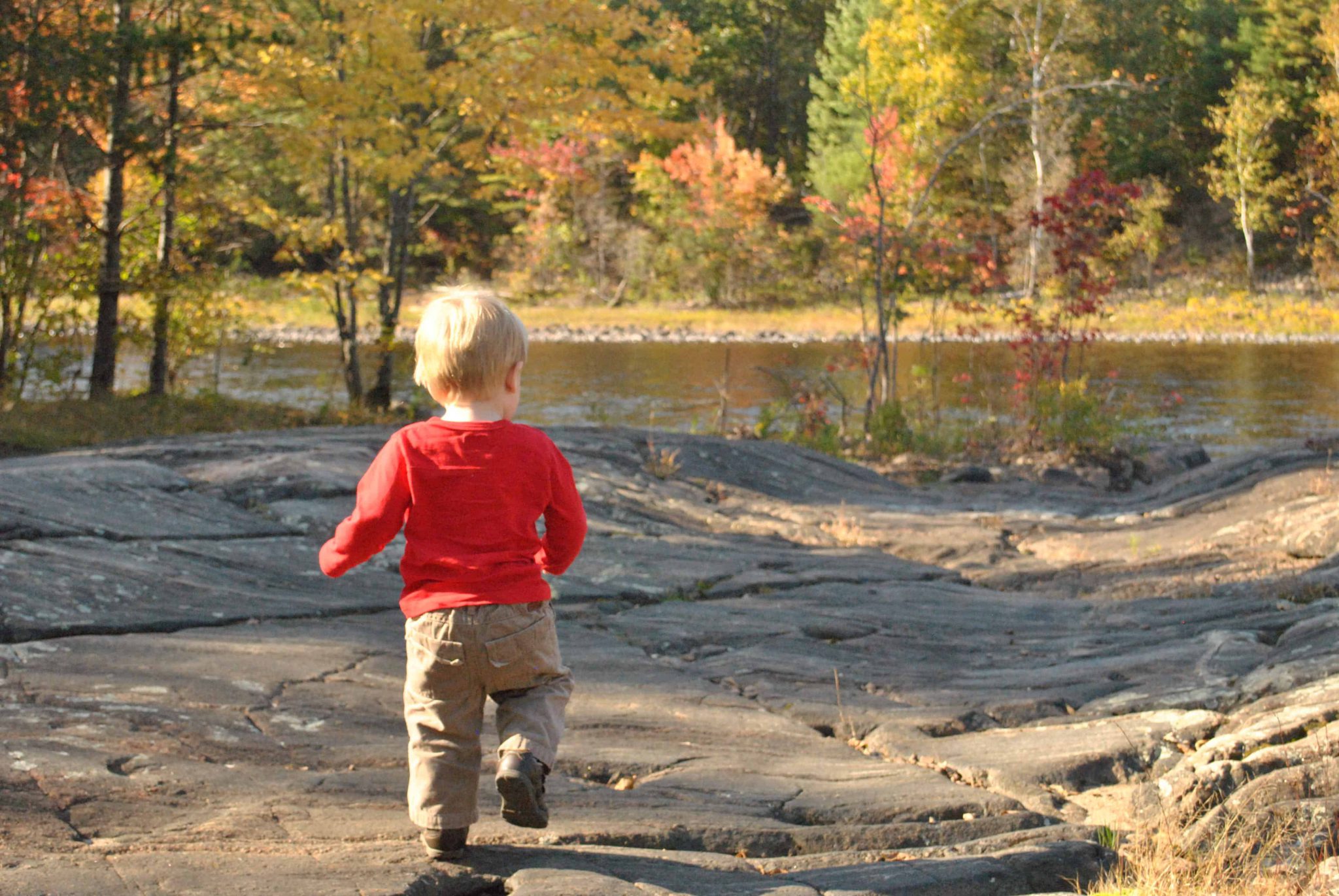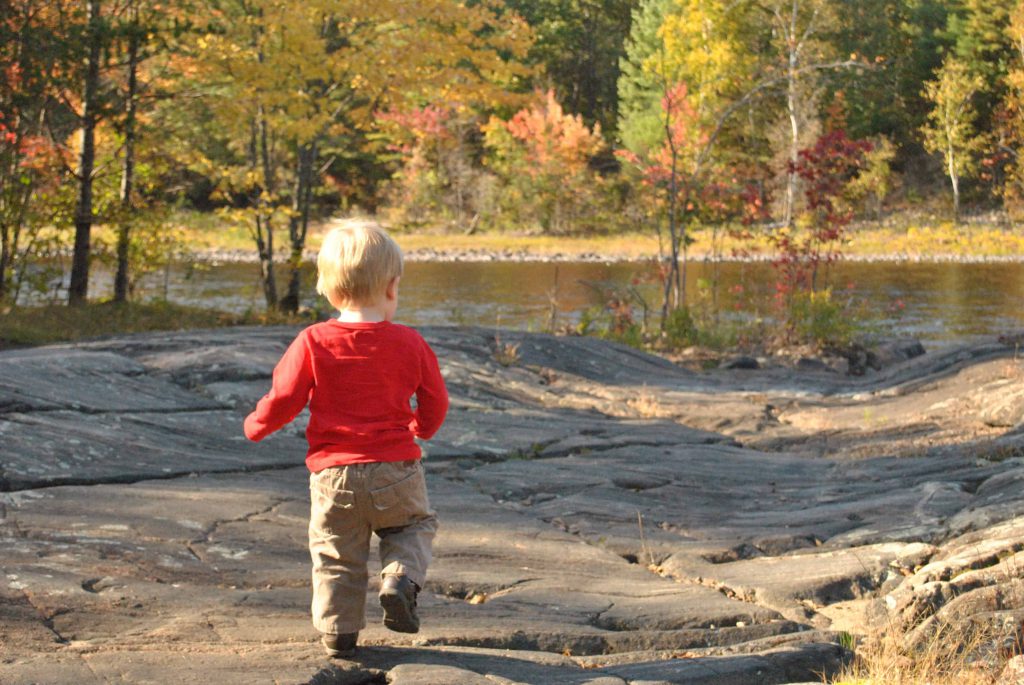 The Ottawa Region is known for its spectacular nature and outdoor charm, as well as being Canada's capital. Here are 25+ fun fall activities in the Ottawa area.
Don't forget to join our Ottawa with Kids Facebook group. We are all in this together.
This post may contain affiliate links.
To which I earn a small commission, at zero cost to you!
Find more info in our
Privacy Policy
.
Fall Activities in Ottawa. What?
As the leaves change to colours of golden reds, radiant yellows and vibrant oranges, Ottawa presents fabulous opportunities to experience the beauty of autumn
Taste the best of fall by picking your own Apples
Picking your own apples is certainly a classic fall activity for many families.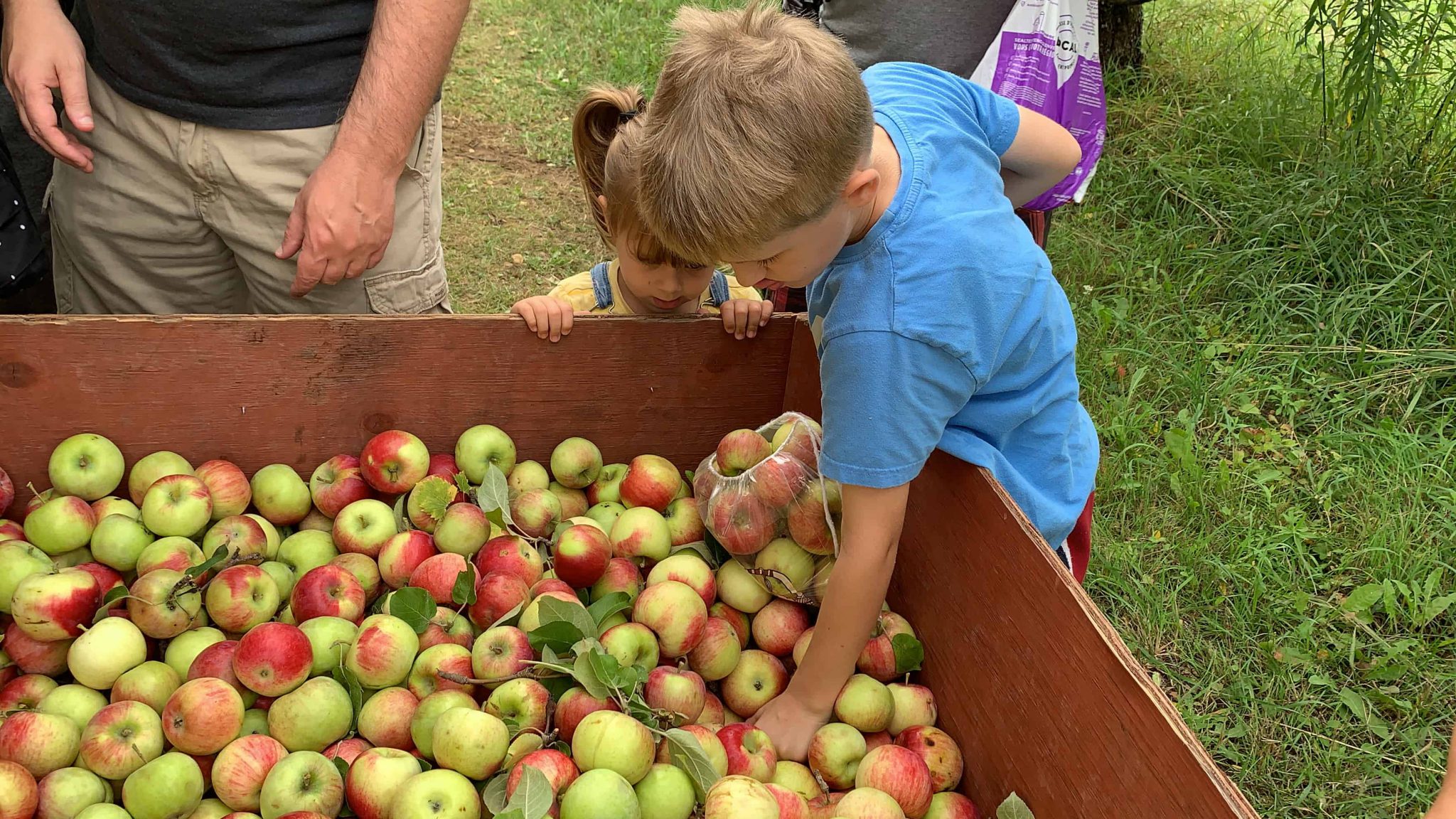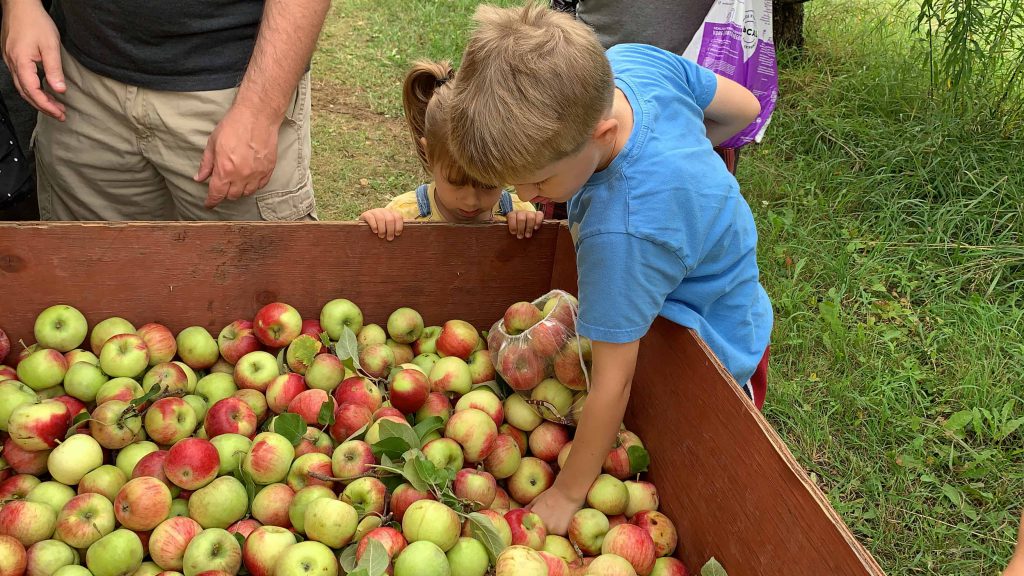 Pinewood Orchards (101 Herzberg Road)
Orleans Fruit Farm (1399 St. Joseph Boulevard)
Maple Hill Urban Farm (200 Moodie Drive)
Log Farm (670 Cedarview Road)
Fall Rhapsody in Gatineau Park
Outdoor family activities: bird of prey demonstrations and demonstrations with small mammals, guided hikes with nature interpreters — and more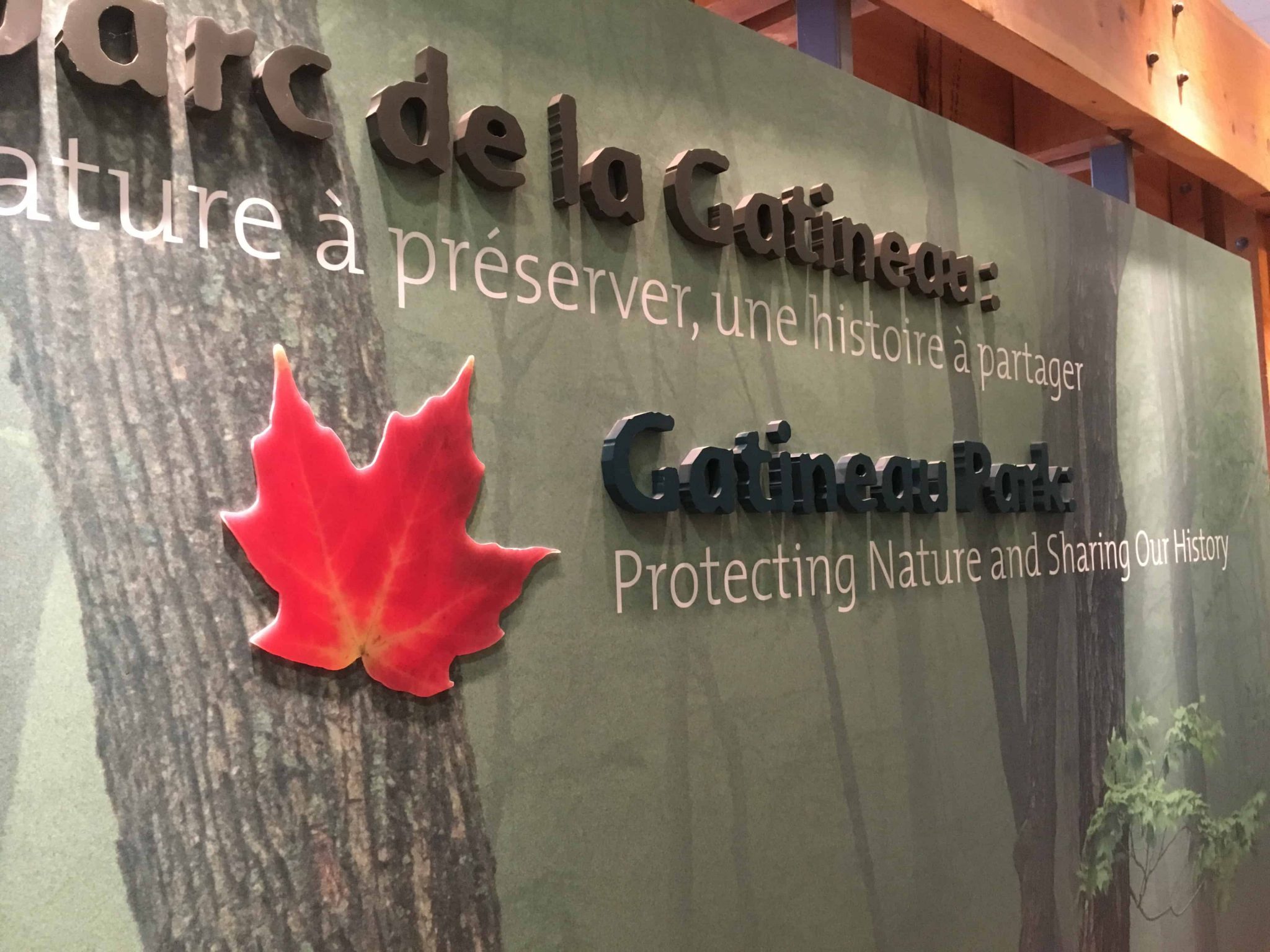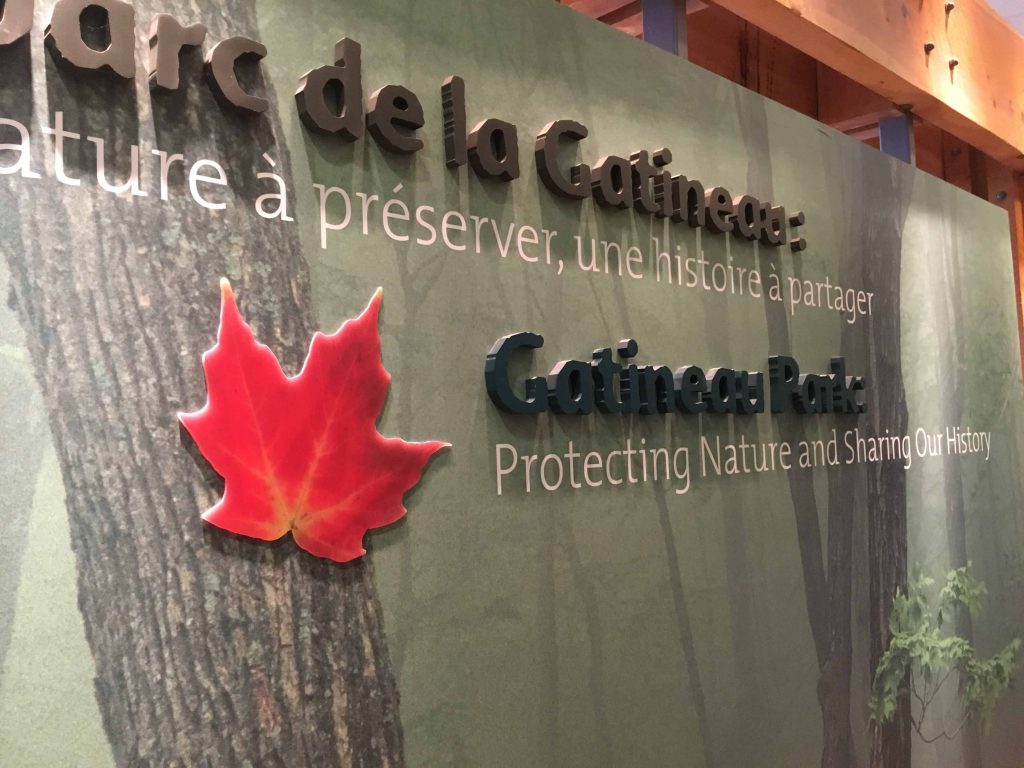 Carleton University Butterfly Show
Every year the Carleton University Biology Department hosts its annual Butterfly Show. During the 9 days leading into the Thanksgiving weekend, over 1300 live exotic butterflies are released into the Nesbitt Biology building greenhouses. The public is invited to come to visit these beautiful creatures and learn more about them.
Some butterflies love to land on colourful clothing or you could just put your hand underneath and they will climb on. So bring your kids or your camera or both and enjoy this exhibit!
When: Saturday, October 5th, 2019, through Sunday, October 13th, 2019 | 9:00 AM – 3:00 PM. Line up on weekends closes at 3:00 p.m.
Where: Nesbitt Biology building, South-east corner of Carleton University Campus., Ottawa
1125 Colonel By Drive
Ottawa, ON, K1S 5B6
Admission: Free/Donation
Dominion Arboretum
Canada's oldest arboretum. Over 1,000 tree species and varieties from around the world planted in a varied topography of hills, protected depressions and lowland, waterside areas where they could be evaluated for their hardiness to the Canadian climate.
Many trees of immense size date back to the origin of the arboretum. The northeast corner of the Arboretum has its own microclimate.
Enjoy a stroll in fall gardens with Garden Promenade
The Garden Promenade is a 15 km circuit that celebrates Ottawa's garden culture by showcasing 40 gardens and over 70 garden experiences in Canada's Capital Region.
The route is focused where many main tourist attractions are located: in and around the city centre of Ottawa, Ontario and just across the Ottawa River in Gatineau, Quebec.
The garden routes highlight many sites and areas throughout the city, including:
Downtown Garden Route
Sussex Garden Route
Gatineau Garden Route
Experimental Farm Garden Route
Immerse yourself in Algonquin culture
Learn more about the traditional way of life of the Algonquin Nation. Watch artists and craftspersons at work at the Gatineau Park Visitor Centre. It's Anishinabe Nibin, or Algonquin summer.
October 12 and 13, 2019 from 10 am to 4 pm
Featuring
Demonstrations: How to build a birchbark canoe, how to make snowshoes, how to tan hides
Presentations by Daniel (Pinock) Smith on building a traditional birchbark canoe
Take in the magnificent view from Hog's Back Falls
Spend the night Ottawa in spooky style.
For families seeking a scarily affordable stay, the HI Jail Hostel (formerly the Carleton County Gaol) is the site of the last working gallows in Canada. You can spend the night and get a complimentary tour of the jail the next morning.
Princess Tea at Chateau Laurier
Spend the afternoon having High Tea at Chateau Laurier. There is a special menu just for the kids so don't worry about it being too fancy.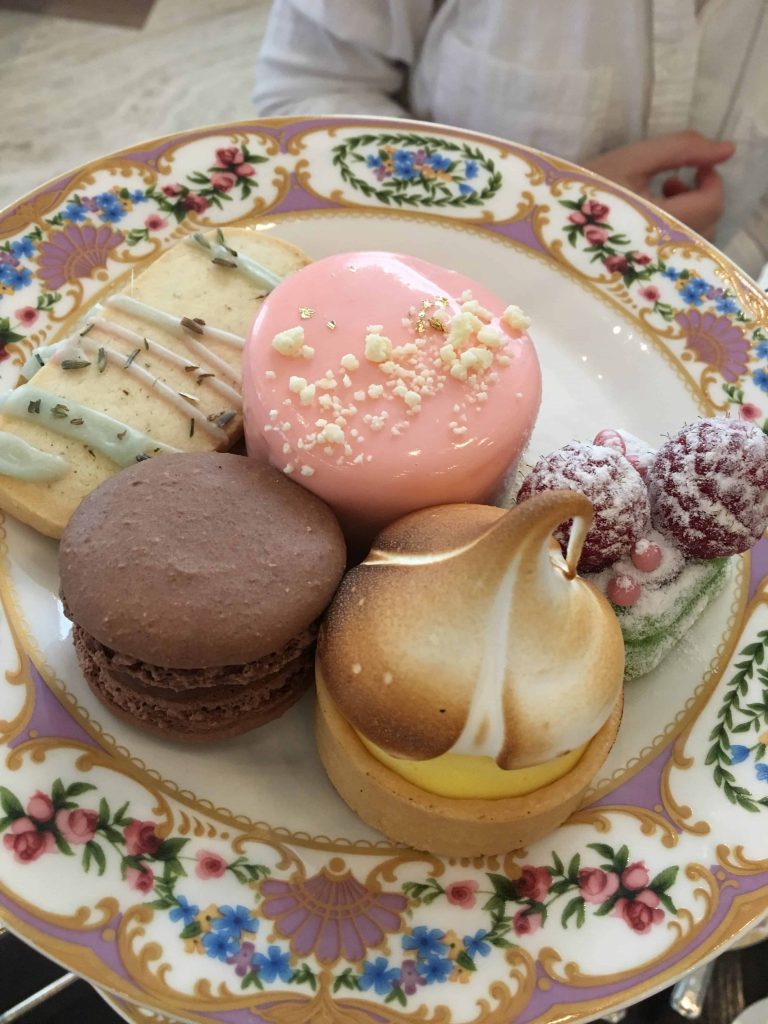 Experience the best museums – for free
When it starts to get cold out, or just too wet to play outside, head on over to the many museums the city has to offer. Fall activities in Ottawa can be educational. Every evening, the museums offer free admission.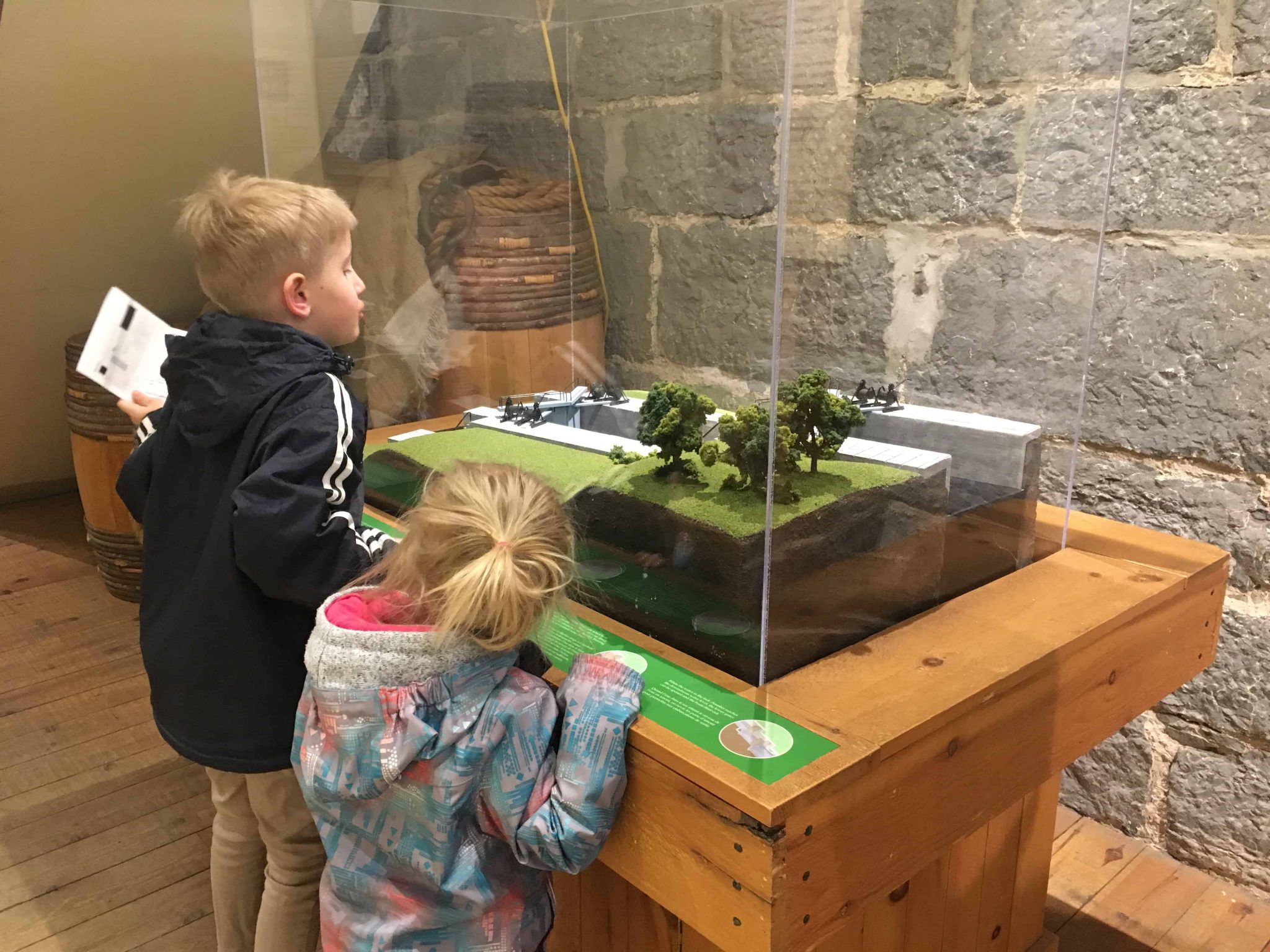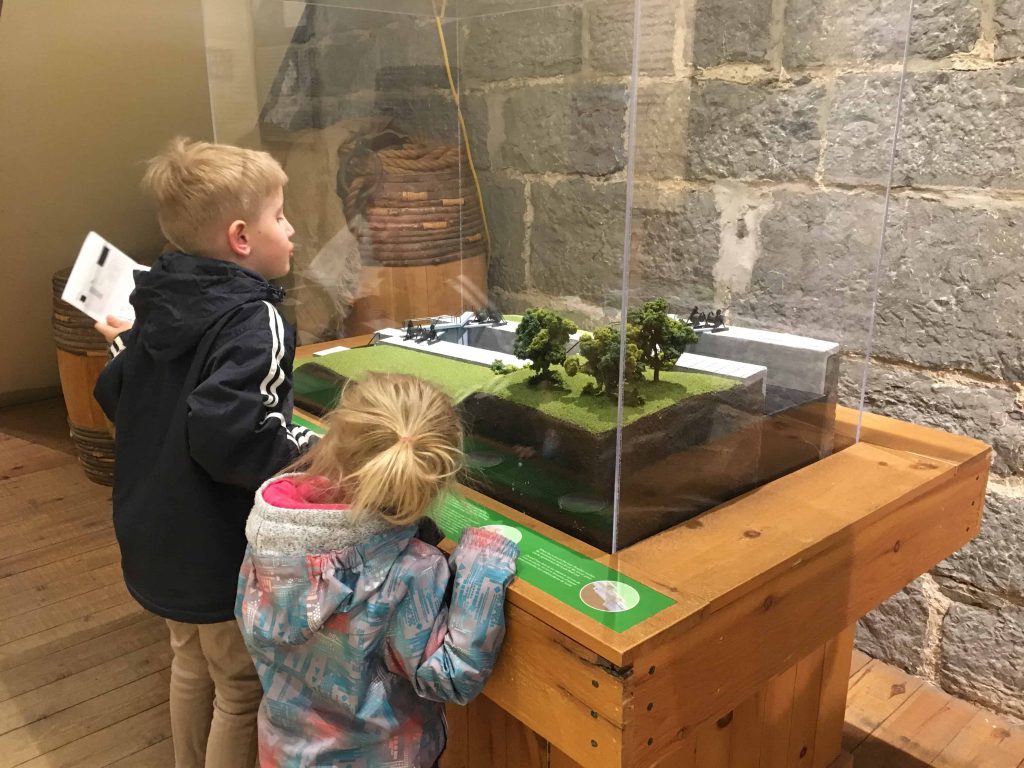 Family-Friendly Halloween | Fall Activities in Ottawa
Trick or Treat with the Mayor
When: Saturday, October 26th from 5 to 8 pm
Where: Ottawa City Hall, 110 Laurier Avenue West
The Original Haunted Walk – Halloween Season
When: Nightly until November 3rd
Where: Various locations in Ottawa
Saunders Farm – Haunting Season
When: Saturdays and Sundays between now and October 31st
Where: Saunders Farm, Munster, ON
Admission: General Day Admission is $25 (kids 2 and under are free); General night (Fright Fest) admission starting from $36.
The Fright Fest (Night) at Saunders Farm is good for children ages 12 and up. This is one of the great fall activities in Ottawa. For more information visit: http://saundersfarm.com/
Acres of Terror
When: Now until October 31st
Where: Cannamore Orchards, 1480 County Road 32, Crysler
In their 27th year, Acres of Terror has four main components: the spooky wagon ride, the house of terror, the spooky village, and the fog maze! Night Dates (7-10pm): Sept. 27-28, Oct. 4-5, 11-12, 18-19, 25-30. Day Dates (12-4pm): Oct. 12-13, 19-20, 26-27. Visit https://cannamoreorchard.com/acres-of-terror/ for more information, including pricing.
Toddler Halloween Haunt
When: Thursday, October 31st from 10:00 a.m. to 4 p.m.
Where: Diefenbunker: Canada's Cold War Museum, Carp
Admission: By donation for parents, grandparents, or caregivers with kids. Kids under 5 are free.
Zombies invade the Bunker
When: October 26th and 27th
Where: Diefenbunker: Canada's Cold War Museum, Carp
This Halloween season, the Diefenbunker will once again partner with The Haunted Walk of Ottawa to present, Incident at the Bunker: A Zombie Adventure. Guests will be led on an interactive adventure with the undead, deep inside the labyrinth that is the Cold War Museum.
This unique Halloween experience is a perfect combination of storytelling, interactive challenges, unexpected surprises and of course…zombies. Perfect for kids 12+.
Fall Family Fun At Hugli's Blueberry Ranch
When: On now until October 31st
Where: Hugli's Blueberry Ranch, 2139 Greenwood Rd., Pembroke, ON
Weekends: $10.62 + HST (kids & adults) Under 2 is free (includes shows and wagon rides to the pumpkin patch)
Weekdays: $6.64 + HST (kids & adults) Under 2 is free.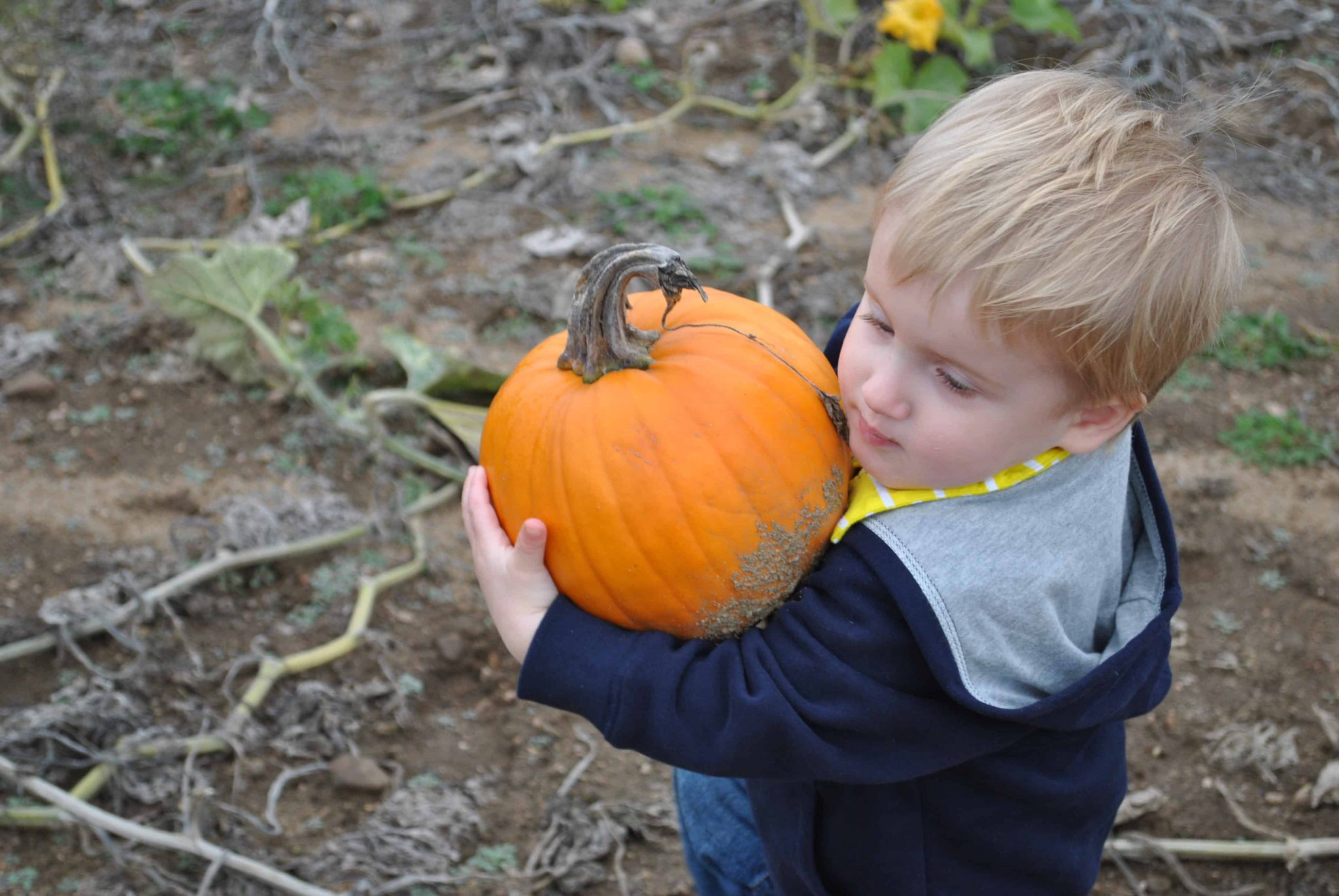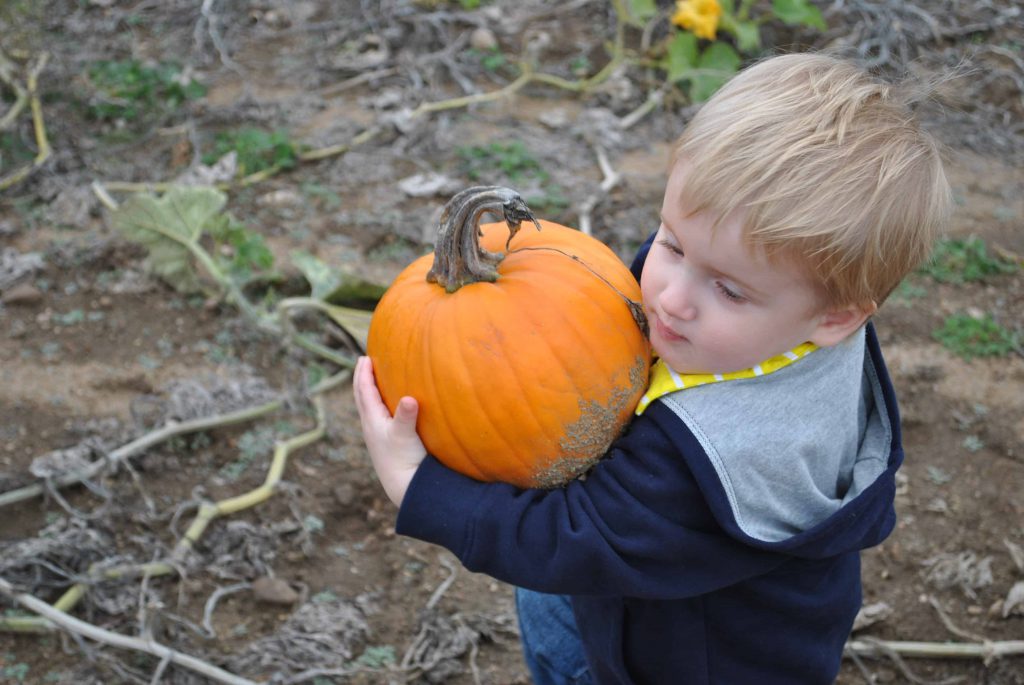 Chillings Estate Halloween Party
When: Sunday, October 20 from 10 am to 4 pm
Where: Billings Estate National Historic Site
Admission: Cost: $6.75/person, $17.50/family (2 adults + children)
Halloween Hijinks
When: Sunday, October 27th, 10 am to 4 pm
Where: Cumberland Heritage Village
Admission: $19.75 per family (2 adults + children); $7.75 adults; $5.50 seniors, children and students. Children 5 and under are free. Annual memberships are welcome.
Pumpkinferno
When: Various dates from now until Sunday, October 27th
Where: Upper Canada Village
Admission: from $12 to $18
Visit Upper Canada Village and discover a selection of all-new pumpkin-carved displays as well as fan-favourites!
25th Annual Pumpkin Fest at Proulx Farm
When: September 22nd to October 31st, 2019.
Where: Proulx Family Farm, 1865 O'Toole Rd., Cumberland
Open Saturdays and Sundays from 10 am to 5 pm and Thanksgiving Monday from 10 am to 5 pm.
You May Also Like…
Ultimate Guide to Ottawa with Kids
Bonnechere Caves; Ontario's Natural Underground Wonder
Afternoon Tea at Chateau Laurier