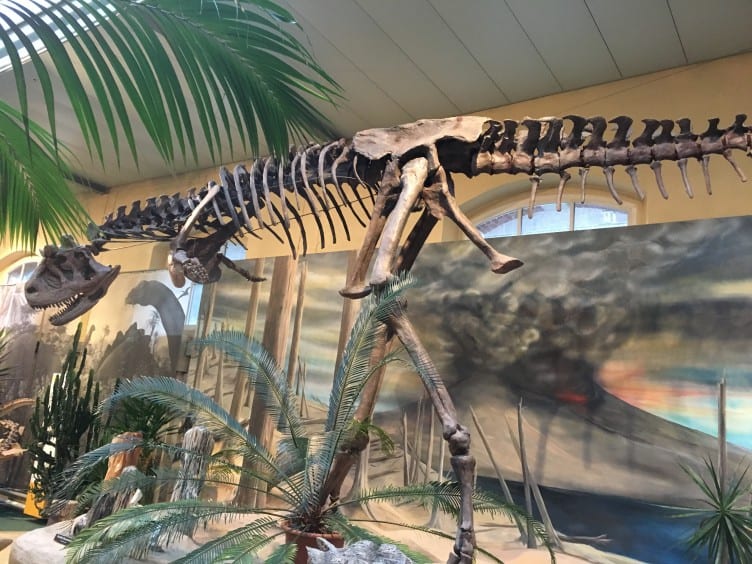 When looking for a Dinosaur Museum in Zurich for the children, there is no better choice than the SaurierMuseum.
When I was looking up things to do in Zurich with the kids, I naturally started my search by visiting the Zurich Tourism site to see what they have to offer. A few clicks here and there and BAM, SaurierMuseum! It was no longer an option at this point, after 4/5 days of driving and following the parents around endless cities and Christmas markets, these kids were going to need something just for them and I was not about to turn down an opportunity to let them explore a Dinosaur Museum in Zurich.
If you're looking for the others posts in the Ultimate Travel Guide to Switzerland, we'll link to them as they are available!
Part 1: Swiss Museum of Transport
Part 2: SaurierMuseum – Dinosaur Museum in Zurich
Part 3: Guide to Visiting Jungfraujoch – Top of Europe
Part 4: Top Things to See in Vaduz, Liechtenstein
Part 5: a Guided walking tour of Zurich
Part 6: Snow in the Swiss Alps: Little Snow for Christmas
Part 7: Touring Lake Geneva with kids
Part 8: Jungfraujoch with kids
Part 9: Top family-friendly Hotels near Jungfrau
Getting there
Technically, the SaurierMuseum is in Aathal, a tiny town just outside of Zurich, and even Wikipedia agrees that this museum has placed the town on the map, possibly literally. Simply take the S14 from Zurich HB for about 35 minutes, the train station is a 5-minute walk from the SaurierMuseum. I expected December to be uncomfortable weather, but it turned out to be a nice walk and a great view, and it was beautifully quiet after having spent a few days in busy Zurich.
Dinosaur Museum Zurich
When we first walked up to the museum, we saw a giant Brontosaurus-shaped neck stretched out over the road. The kids lost their minds, "Mommy, I see a dinosaur!". Yup, this was going to be fun. The front entrance even had a Triceratops model that they got to pose for. He really wanted to touch it.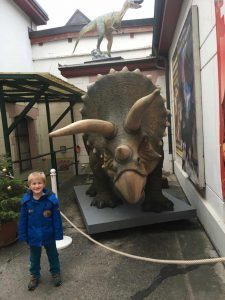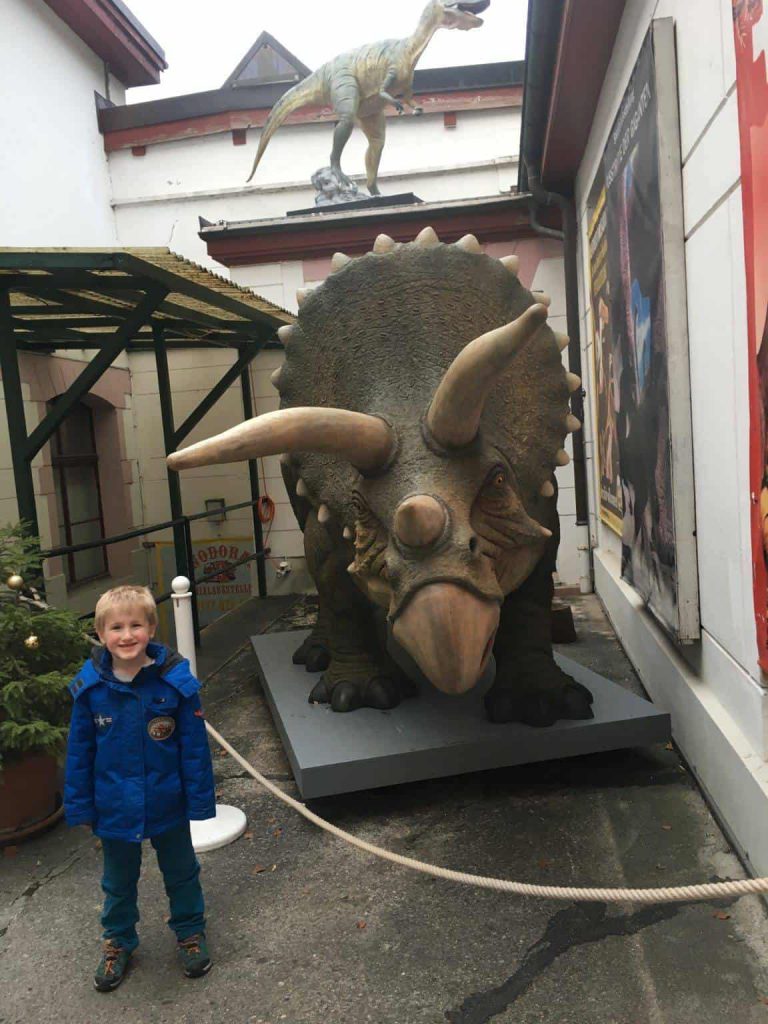 Kid-friendly Features
There is stroller parking at the coat racks, but there is also a lift within the museum. We decided to park our BOB stroller, she's old enough and it wasn't very busy. There are videos and interactive materials throughout the entire museum; fossils, replicas/models, a cafeteria, a playground, and cartoon videos to make the whole area so incredibly family-friendly and welcoming. The kids were torn between exploring one room at a time and running off to see what another room had to offer.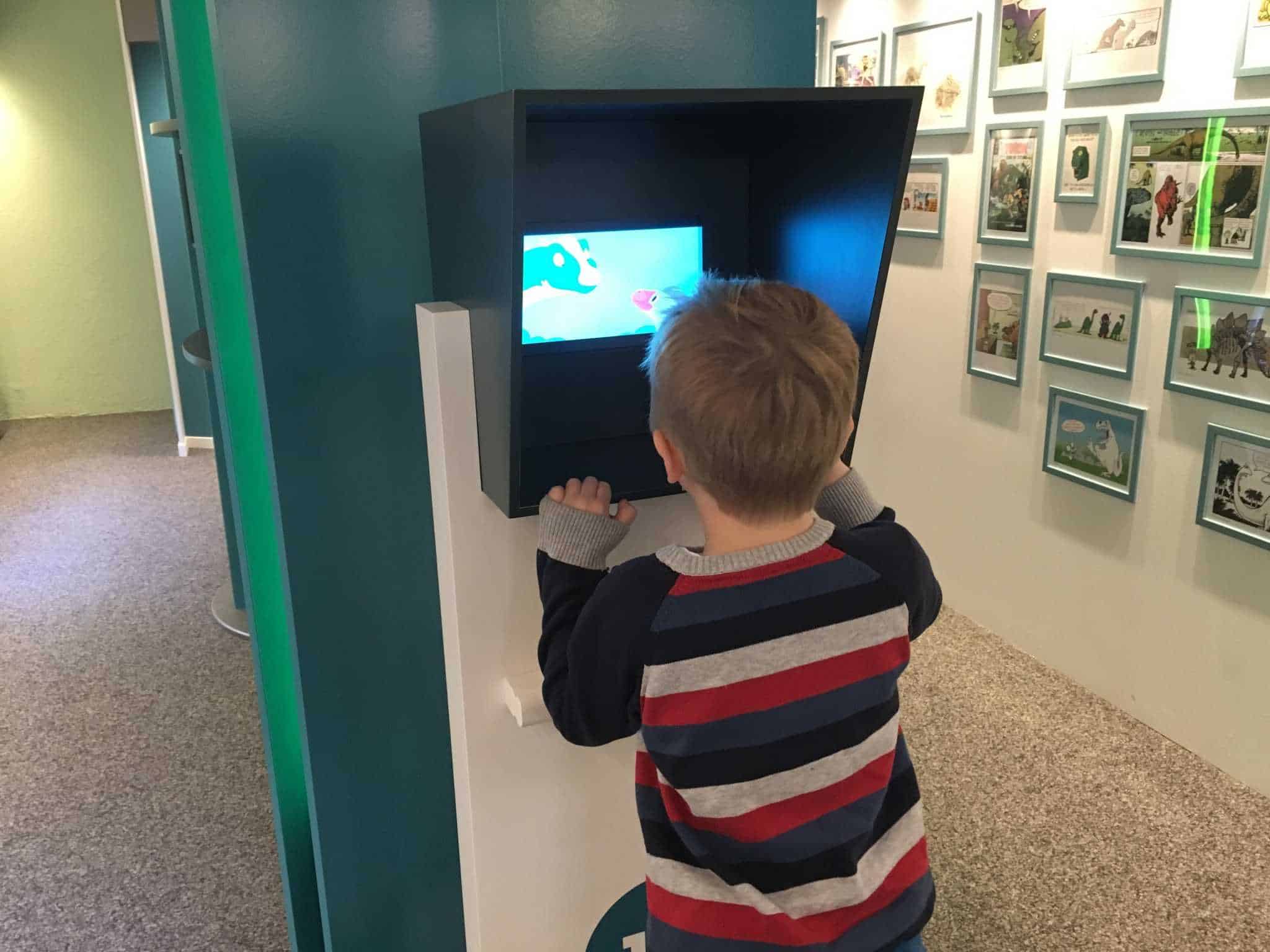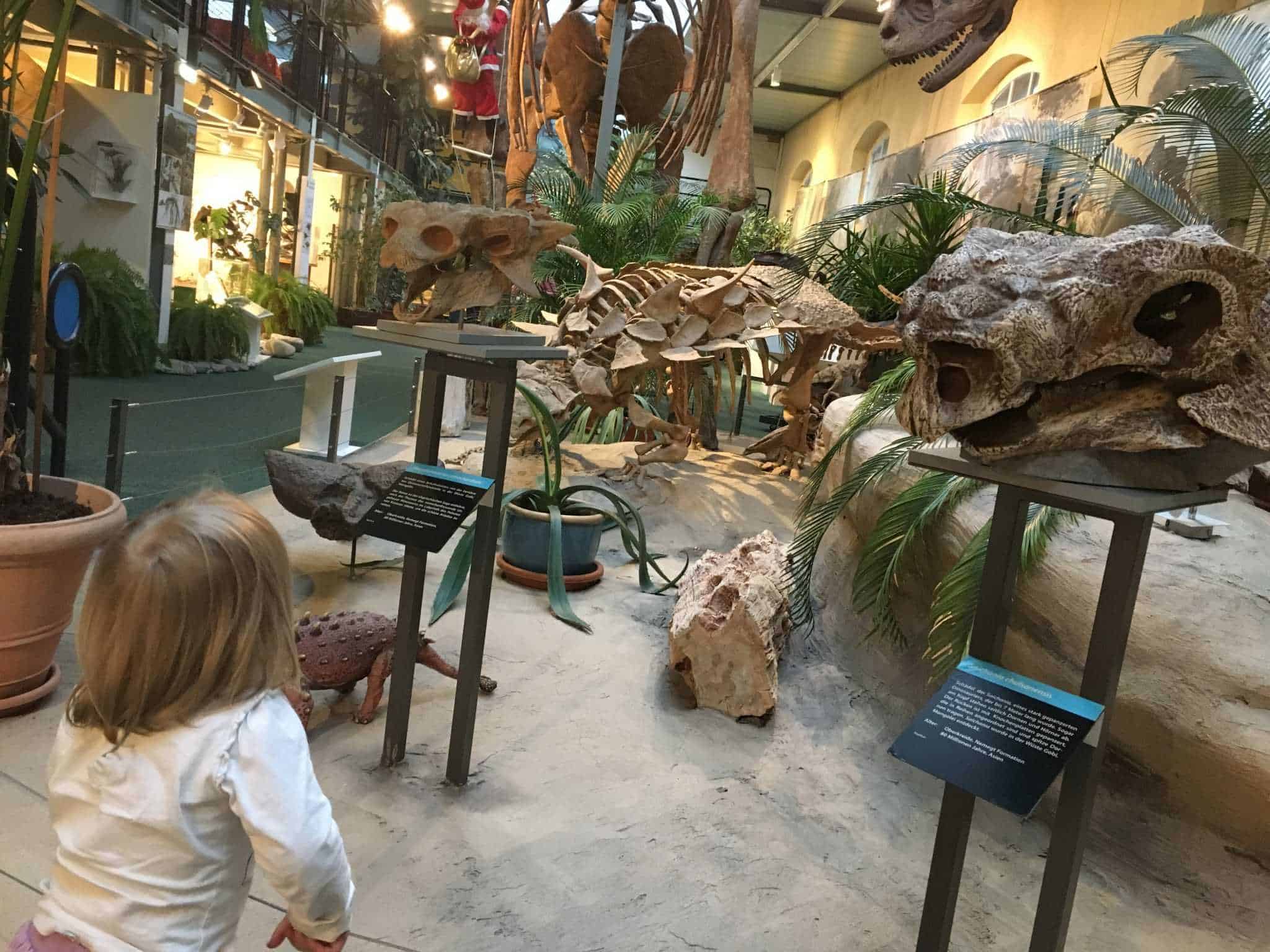 It seemed very quiet at first until we caught up to other parents with their kids, running around and being crazy excited. Usually, I prefer a quiet museum experience but this building didn't feel like a stuffy, must-be-quiet kind of place, it was geared towards children (obviously those without children are welcomed and entertained as well) but I didn't feel like my children's volume was bothering anyone here. It's a hard feeling to describe, it was just a very relaxing environment to be in.
Instead of digging for fossils, the SaurierMuseum had a sandpit for making dinosaur footprints. In the sand pit, they had dinosaur footprints on the end of a short shovel handle. As well they had rakes for cleaning up to make more footprints. The kids had a great time beating footprints into the sand. Just watch out when you are raking it flat again, they can get a little impatient.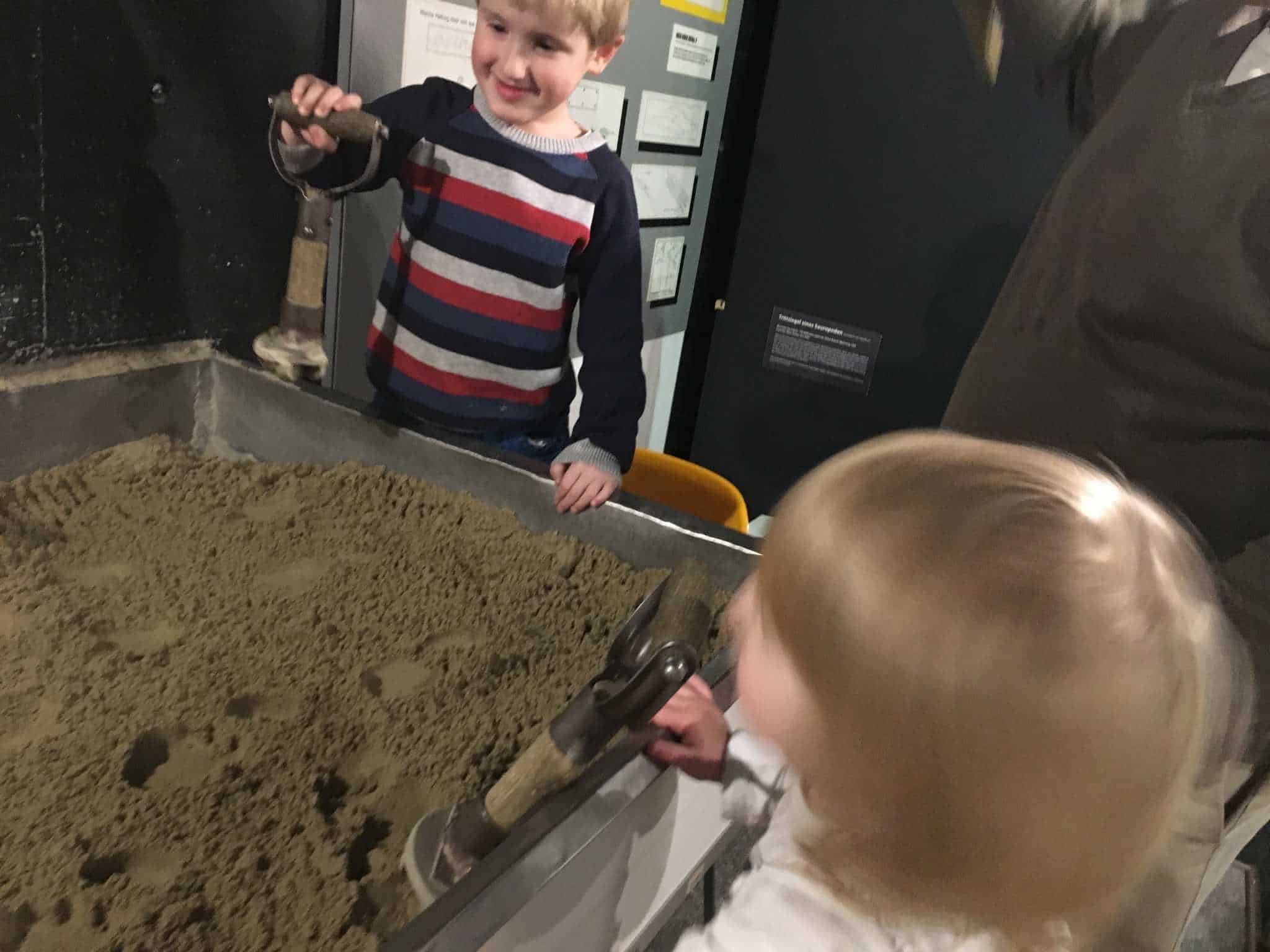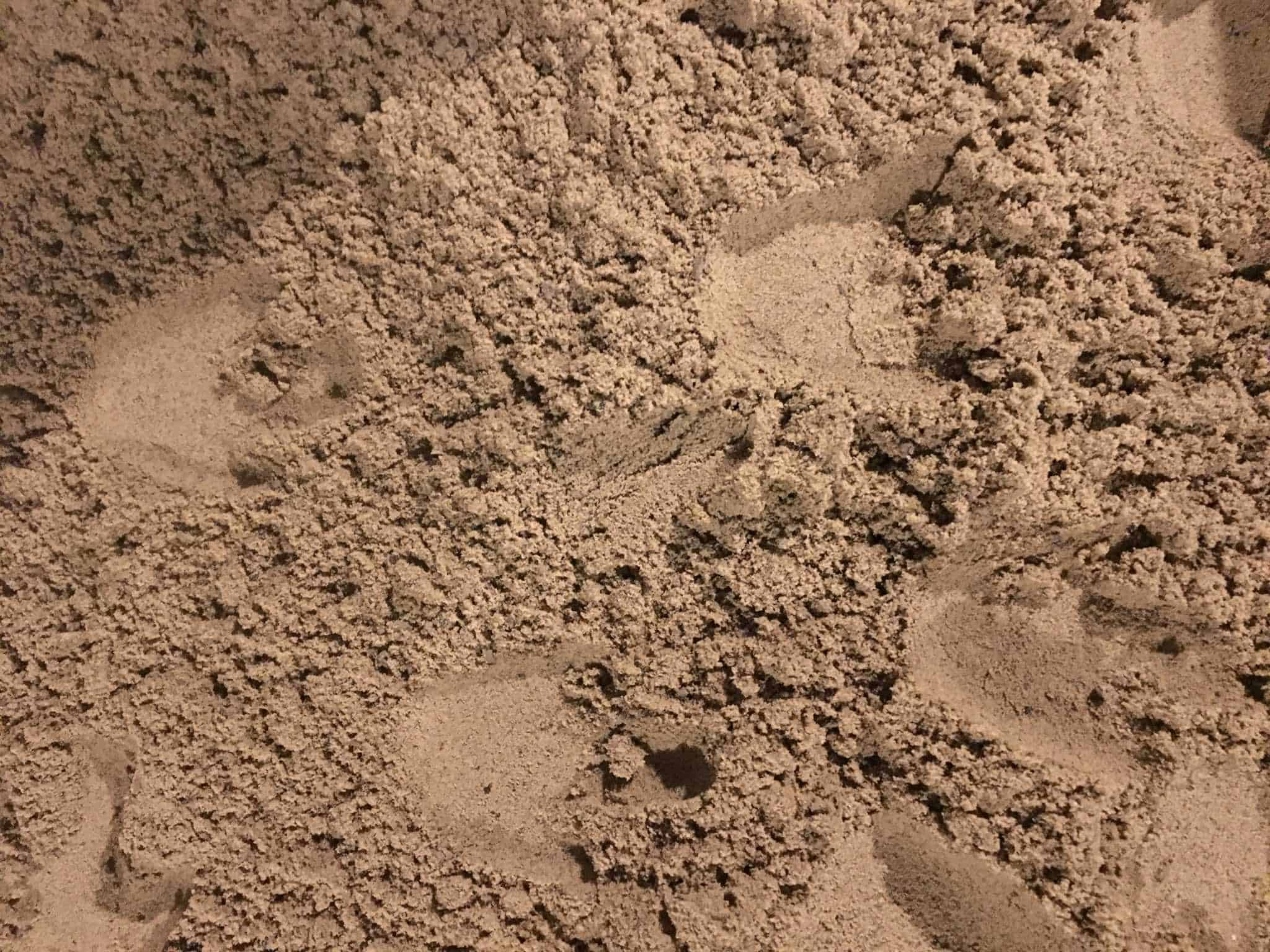 About Sauriermuseum
Now that I have outlined our experience and opinions, let's take a look at the museum itself.
Often times museums are Government run, SaurierMuseum is in fact owned by Dr. Hans-Jakob "Kirby" Siber, once a mineral dealer turned paleontologist. There are 10 fully mounted dinosaurs on display at the SaurierMuseum and all but one have been discovered by Kirby and his team. To reiterate my welcome package, "the dinosaurs are anywhere from 50 to 95 percent actual bones, and the Allosaurus "Big Al Two", which is 95 percent complete, is the most complete example of this dinosaur ever found."
The building itself used to be an old cotton spinning factory, hence the unusual layout and overall feeling. It is currently the largest and most important Dinosaur Museum in Europe. Furthermore, while the placards are mostly in German, the scientific names are translated into English, and a pamphlet with a floor plan is provided at the front entrance in various languages.
Quick Note
Head over to the SaurierMuseum website, to check out all the incredible exhibits and exciting events they have to offer.
Shortly after our visit, I learned that they offer overnight stays!! That's crazy. I would have loved to have a Night at the Dinosaur Museum, in Zurich no less.
*Special thank you to the SaurierMuseum for their support. While I appreciate opportunities like these, all opinions are my own. See our disclosure for more information*
Your Thoughts...
Please share your thoughts in the comments or reach out on social media...We would love to hear from you.
You May Also Like…
Best Museums in Europe for Kids
Child's guide to flying with parents
Toughest things about traveling in Europe with kids
Opportunity cost – the high cost of budget travel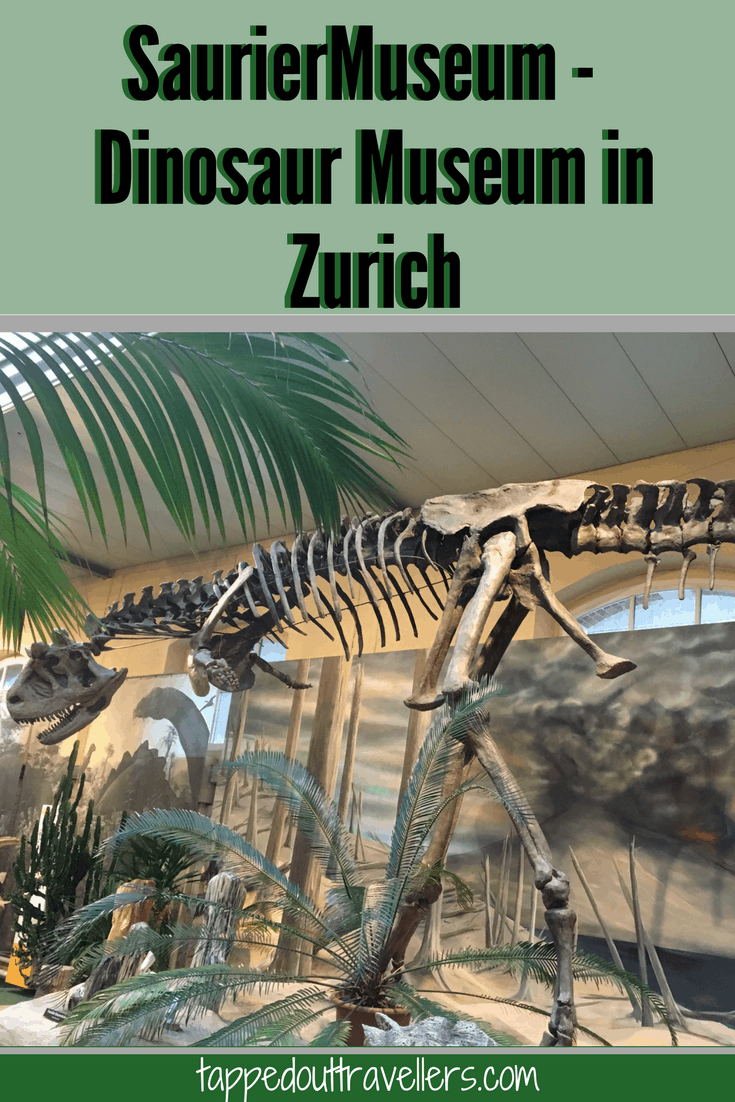 Plan Your Trip – Stay and see everything
Accommodations
Booking.com 1,136,997 properties worldwide. Including 581,306 holiday rentals in 105,263 destinations in 225 countries and territories.
Flights
Skyscanner.com compares millions of flights to find you the cheapest deal, fast. Fly for less with Skyscanner!
Car Hire
Blacklane.com Take your time and relax. Airport pickups include 60 minutes of free wait time, and all other pickups include a free 15 minutes. Limousine Service!