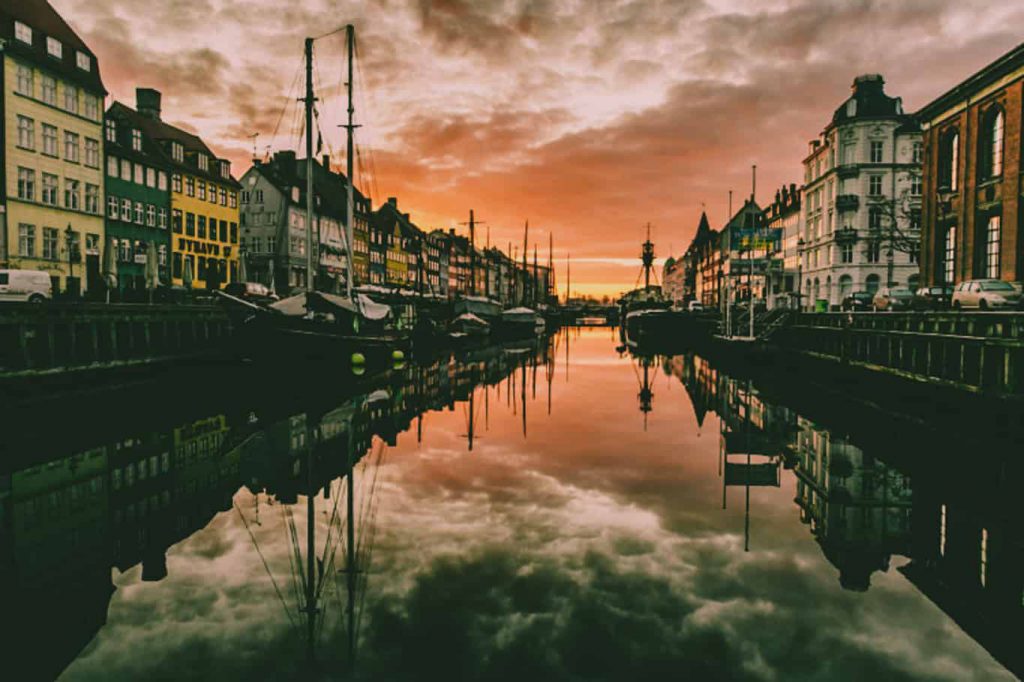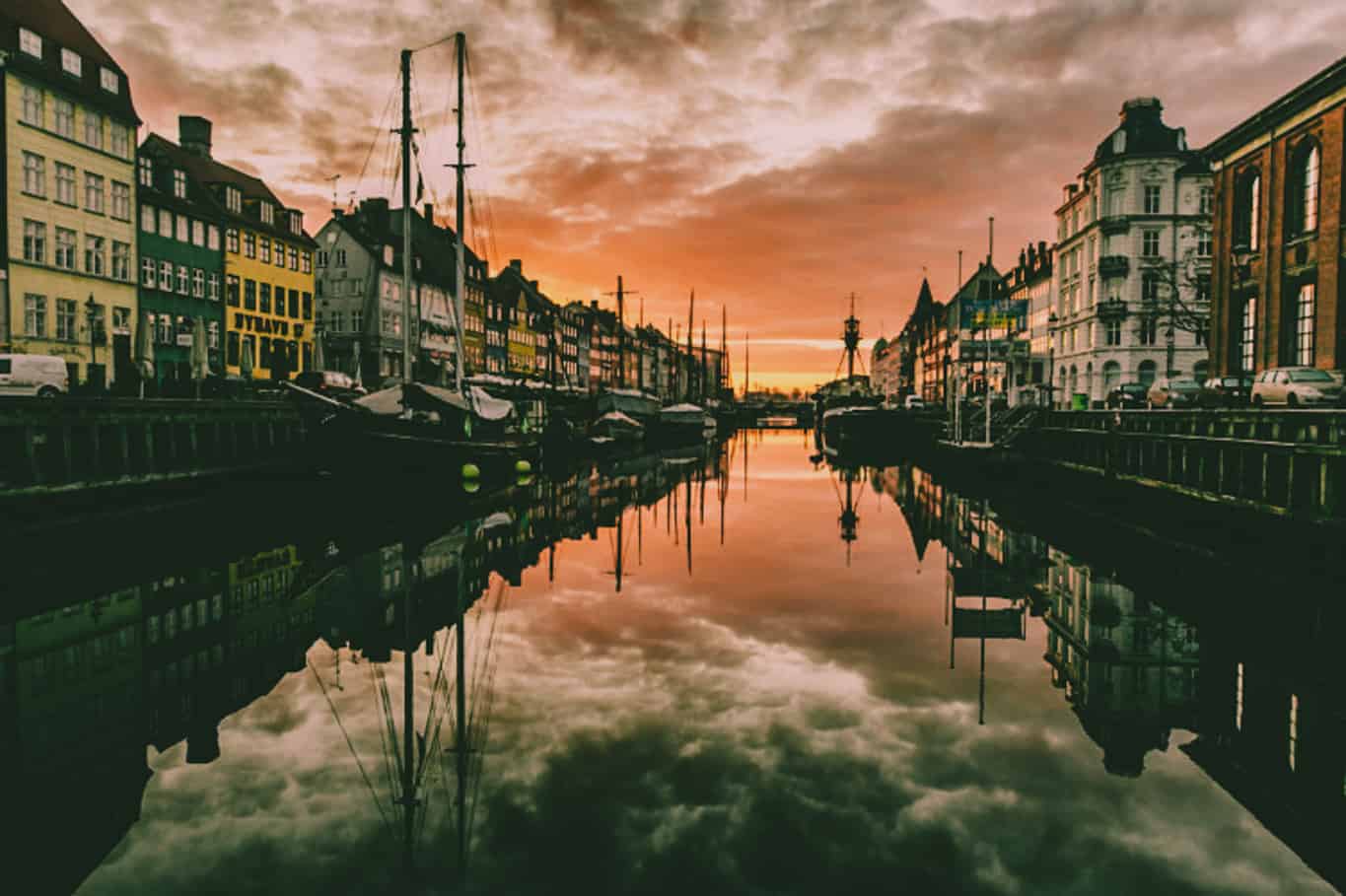 You want to discover Europe with your family and you think that big cities are not for you? Travelling with children is a wonderful way to strengthen the bonds within your family and to give kids the chance to see the great, beautiful world. Thus, you have no ideas about where you want to visit with kids in Europe for family breaks. Today we are looking at the best European cities for kids.
This post may contain affiliate links.
To which I earn a small commission, at zero cost to you!
Find more info in our
Privacy Policy
.
The Best European Cities To Visit With Kids Right Now
1. Copenhagen, Denmark
Copenhagen, the capital of Denmark, is a city of brilliant color and fairytales which your kids will definitely love and want to stay for long. You can take your kids to The Blue Planet – the largest and most modern aquarium in Northern Europe. There are over 20,000 fantastic living creatures for you and your children to watch and enjoy. Copenhagen is also famous for zoo, castles, and children's museums, especially numerous beautiful parks where kids can play and run free.
In particular, being the hometown of Hans Christian Andersen, Copenhagen has been inspired by his fairy tales and his iconic characters from stories. You can easily find some beautiful statue such as The Little Mermaid statue in the harbor. In Copenhagen, you also should visit Tivoli, which is the beautiful amusement park in the center of the city. Here, your family will have a chance to enjoy the flower gardens, lakes, and fantastic entertainment booths.
Where to stay with kids in Copenhagen
The Tivoli Hotel is magical for little ones, combining colorful Danish design with a subtle, twinkly fairground theme.
Alternatively, the airy, Nordic minimalism of Charlottehaven, two train stops north of the city centre will impress even the most blase of teenagers.
This stylish, chic hotel is located in Copenhagen's popular Nyhavn harbor district, overlooking the Opera House. Scandic Front Hotel is a great choice for families wanting to be near the action, while also staying on a budget.
For more inspiration for things to do in Copenhagen, please read our post The Best Things To Do With Kids In Copenhagen.
2. London, England
London is one of the most child-friendliest cities in Europe with many excellent places for children of all ages. Your kids certainly would love to see various worldwide famous destinations, including Tower Bridge, Buckingham Place and The Tower of London. If your children are interested in English history, nature, science, and technology, there are also plenty of amazing museums for them to enjoy and explore. For example, The Science Museum, Transport Museum, Natural History Museum, and The National Gallery and more.
London is also well-known for being the home of Paddington Bear and Harry Potter. Obviously, your family can not skip WB Studios, where Harry Potter films were created. Besides, the city has lots of parks that are full of beautiful trees, and fresh air like the excellent Hyde Park or the splendid Victoria Park. The children will have a huge space to climb and run while parents can enjoy the magnificent view of nature.
Where to stay – The Best Kid-Friendly Hotels in London
Best Cheap Hotels for Families in London: Royal London Hotel and Comfort Inn Victoria.
Best Hotel for Babies and Toddlers in London: The Athenaeum
My favorite London neighborhoods for families are South Kensington (close to Hyde Park and kid-friendly museums), Marylebone (friendly neighborhood feel in the heart of the city), and Bloomsbury (tree-lined streets and the British Museum). But as long as you're close to a tube station there are few bad or inconvenient areas in central London.
For more reasons why London is amongst the most family-friendly cities in Europe, please read our post The Best Things To Do With Kids In London.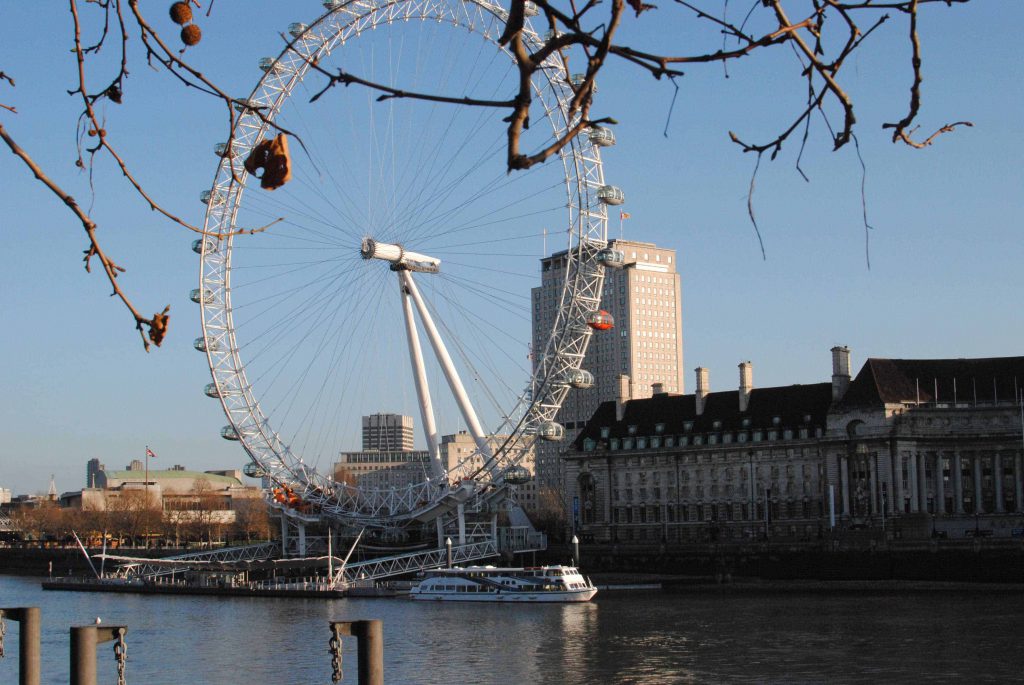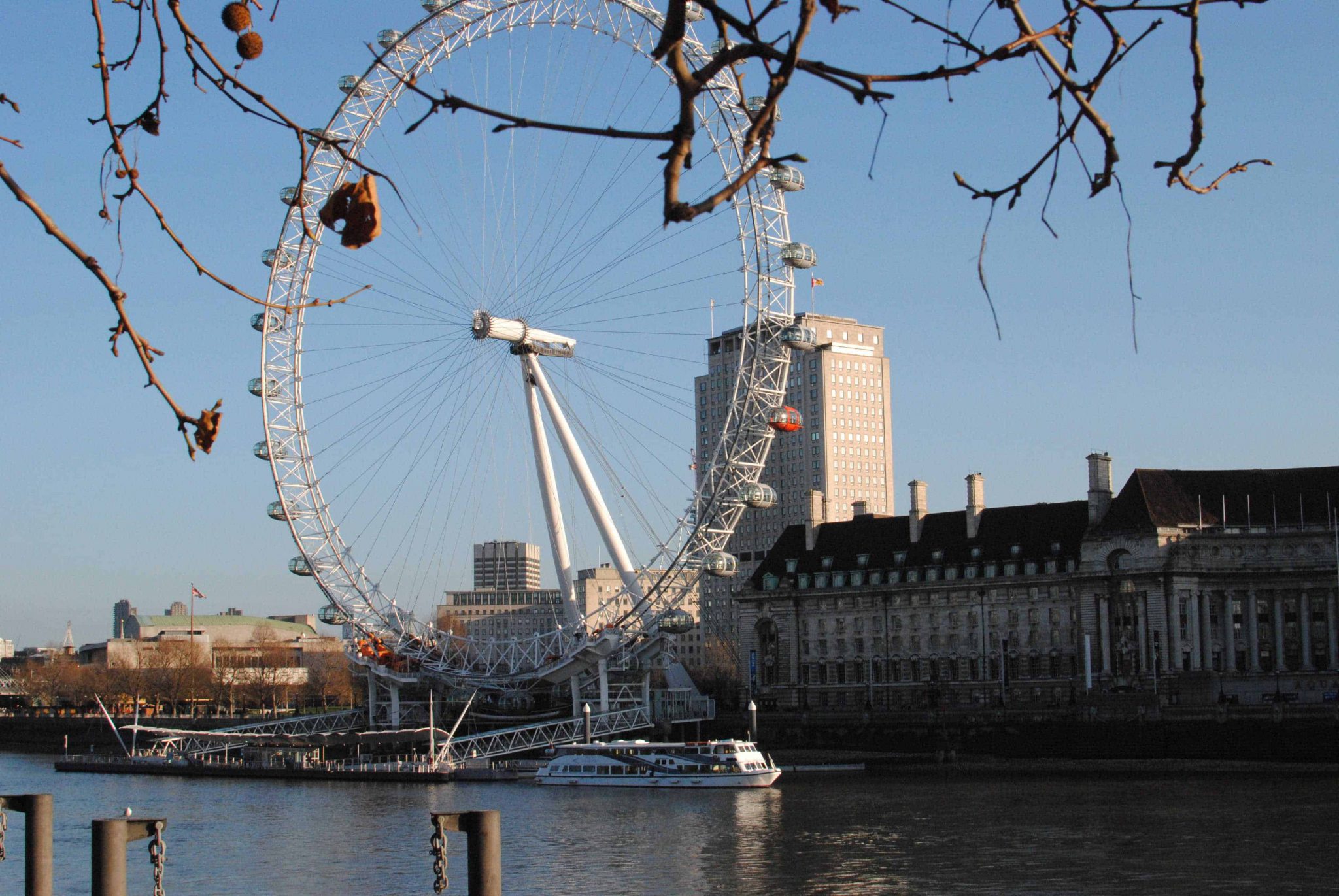 3. Munich, Germany
Munich is famous not only for the Oktoberfest beer festival but also for a kid-friendly city. The city has numerous parks and is an ideal place to go for a walk. In the Tierpark Hellabrunn zoo of Munich, kids can play with many amazing animals like horses or camels. Notably, it's interesting that the beer gardens and beer hall always welcome children. They offer not only beer but also various types of food and drinks that are only for kids.
Moreover, in Munich, there is The Toy Museum which is a fantasy world for kids. You will find over 1000 fun kid-friendly activities to play in there. If your kids are fans of Grimm's fairy tales, your family also can pay a visit to Neuschwanstein Castle, which is the inspiration of Sleeping Beauty story. The biggest toy store in Munich, Obletter Spielwarne is also a fantastic place that you and the kids can visit and enjoy.
Where to stay – Best Munich Family Hotels
Mandarin Oriental – The famous Hofbrauhaus Brewery and Marienplatz Underground and S-Bahn Train Stations are all within a 5-minute walk of the hotel. Altstadt-Lehel is a great choice for travellers interested in food, shopping and architecture.
Hotel Torbräu – The Isartor S-Bahn Train Station is only 100 m from the Hotel Torbräu. Trains provide quick connections to the Messe Exhibition Centre and Munich Airport.
Hotel Eder Munchen – This family-run hotel is located in a quiet side street in the city centre, just a 3-minute walk from Munich Main Station and Karlsplatz Square.
For more inspiration for things to do in Munich, please read our post The Best Things To Do With Kids In Munich.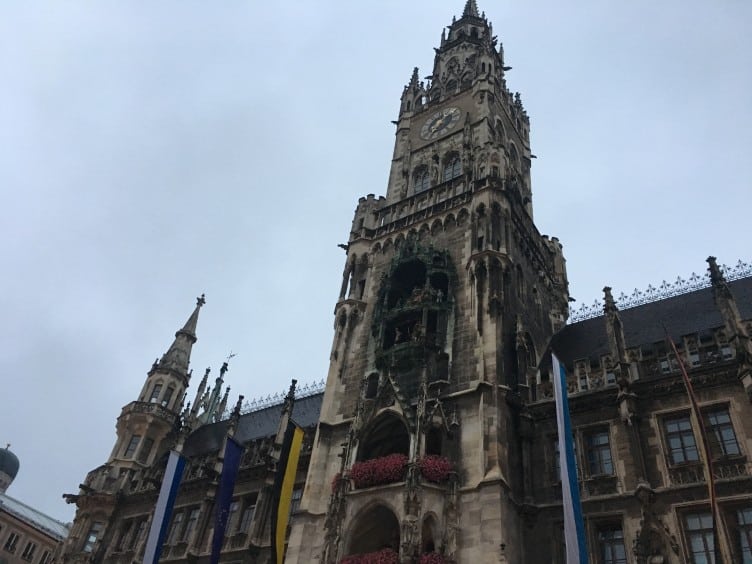 4. Florence, Italy
Florence is one of the most beautiful places in the world. The city is noted for its Renaissance art, culture and architecture. Do you wonder if it is a suitable city for your kids to visit? In fact, you will be surprised at how child-friendly Florence can be. It is a perfect city for families and kids to walk around and admire its charms. If your children don't like walking around, you can also use the double-decker tour buses to go around the city.
There are many famous attractive sites in Florence, which are Leonardo da Vinci Museum, Uffizi Gallery, The Duomo Church and Ponte Vecchio Bridge. In these places, kids will have a chance to learn and appreciate more about Florence's art, architecture and history in the most kid-friendly way. They will join in various drawing workshops, paper making or cooking pasta and pizza classes. Your family also have time to go picnic in Boboli Gardens where kids can play around and have an amazing view of Florence' sky. As you know, most kids love pizza and pasta, so Florence is a worth-visit place because it is in the home country of pizza and pasta – Italia.
Where to stay in Florence with kids
Best Budget Hotel: Casa Rebecca in Duomo
Best Mid-Range Hotel: Magic Signoria Apartment Tapped Out Travellers tested
Best Airport Hotel: Hotel Real
For more inspiration for things to do in Florence, please read our post The Best Things To Do With Kids In Florence.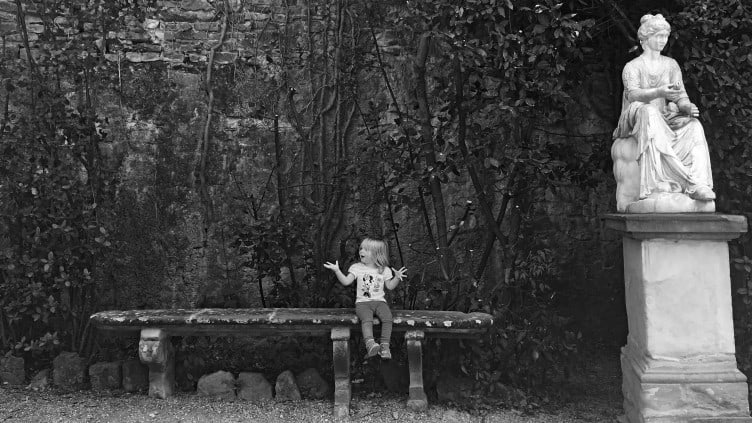 Pro tip: The best time to travel to Europe are the months of April, May, June, September, and October. July and August are traditionally the school holidays in most European countries and therefore crowded with tourists. It can be scorching and of course, prices for accommodation are much higher
5. Barcelona, Spain
In Europe, Barcelona is also famous for being a colorful and child-friendly city. There are lots of excellent spots that not only for your kids to have fun but also for you to enjoy. La Rambla street in Barcelona is one of them. The street is filled with numerous remarkable performances such as fire swallowing or sword juggling. There is an extraordinary colorful water display in the Magic Fountain every night. Barcelona also has many beautiful museums, castles, parks and sites around the city.
By a cable car, you can take your kids to visit Montjuic Castle on a hill and see an excellent view of the city. There is also the Museum of Chocolate. Your kids will definitely feel happy because they will have a chance to taste chocolate or join in 'Chocolate Artists" workshop. Besides, you can also take your children to the spectacular Barcelona Beach. Your family has a chance to enjoy its delicious seafood while the kids have a fun time playing in the sand.
Where to stay in Barcelona with kids
Barceloneta Neighborhood – Stretching along the seashore, this neighborhood is also one of the best areas to stay in Barcelona for families. Home to the city's most popular beach, this area is packed with family-friendly activities and attractions. We suggest staying at Eurostars Grand Marina Hotel.
For more inspiration for things to do in Florence, please read our post Conquering Spain on a budget – with kids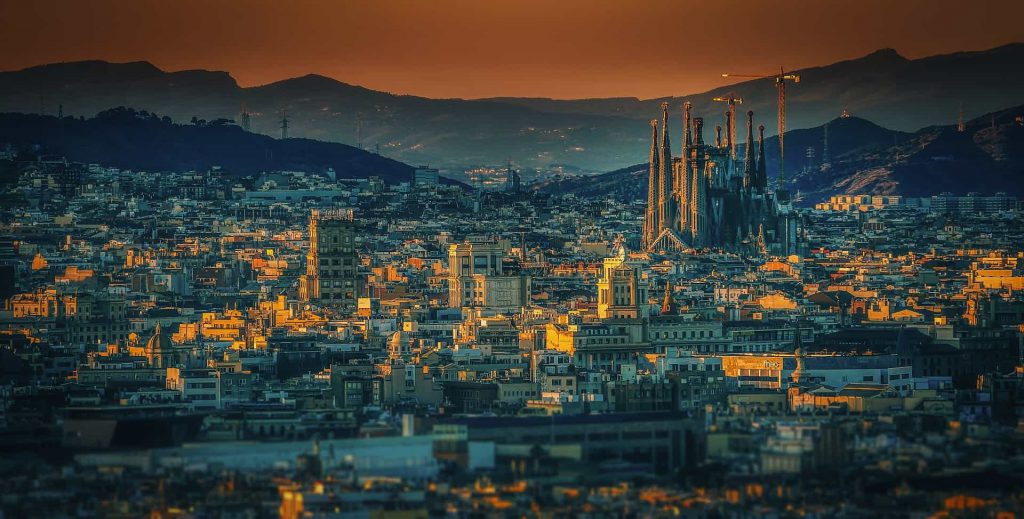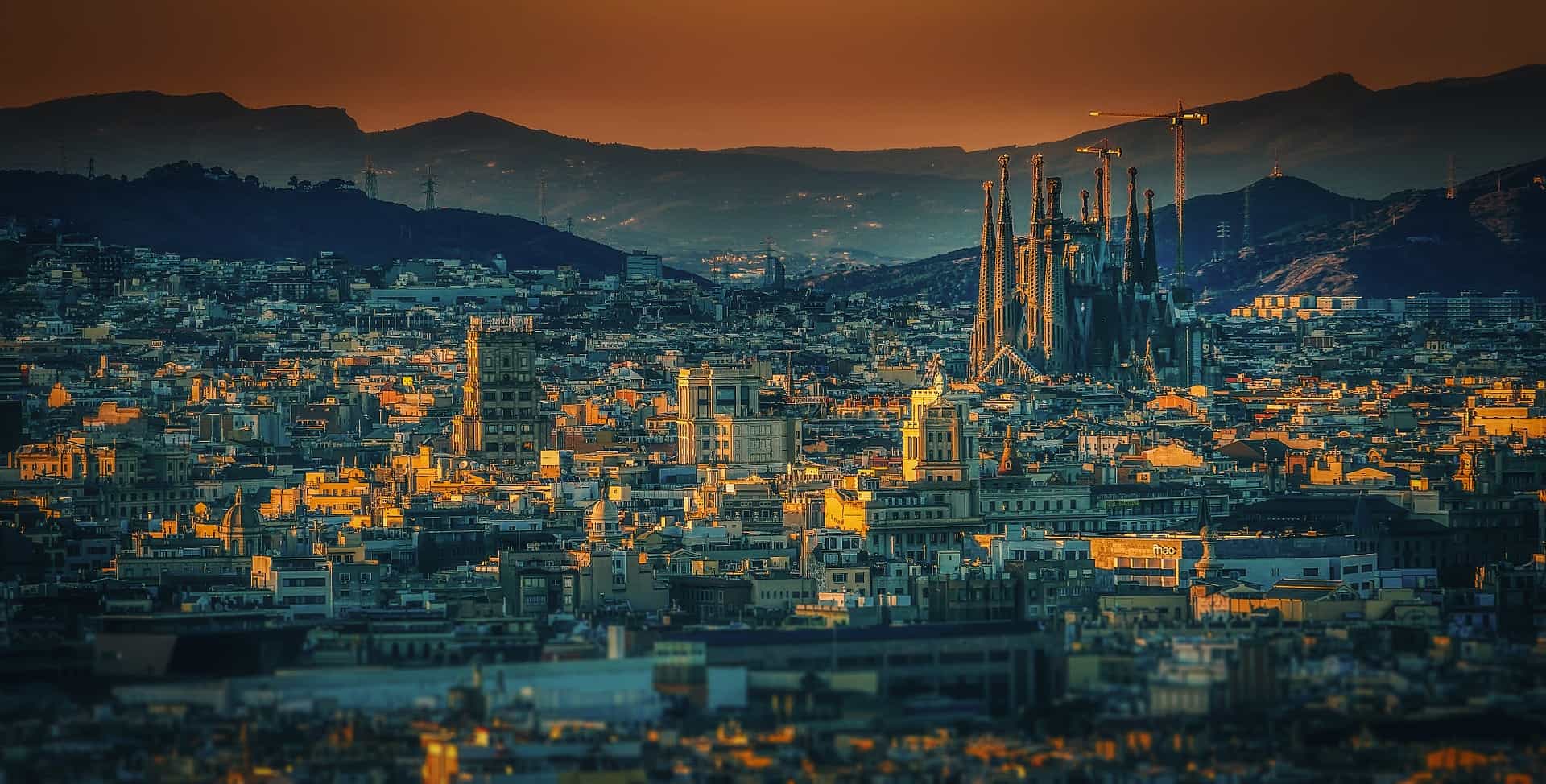 6. Lisbon, Portugal
With a warm and outstanding pretty natural beach, Lisbon is a supper kid-friendly city. Do not skip the Portuguese capital if you want your kids to have fun and memorable times. The Lisbon Oceanarium, which is one of the largest places in Europe, will attract your babies due to its incredible diversity of underwater species.
Your family can take a trip to Sintra village. There is a huge castle that will give kids a chance to dive into a fairy world of princesses, kings, knights, or dragons. If travelling to Lisbon in the summer months, absolutely Tamiez and Cascais will be two excellent beaches for your family to have fun. There are many fun activities to entertain your children around the coastline, so you can enjoy the great atmosphere while letting them play around happily.
Where to stay
Chiado Arty Flats – Chiado Arty flats offers funky, well-designed studios and apartments with an industrial-style decor and full kitchens or kitchenettes. Opt for apartments with balconies and courtyard or city views.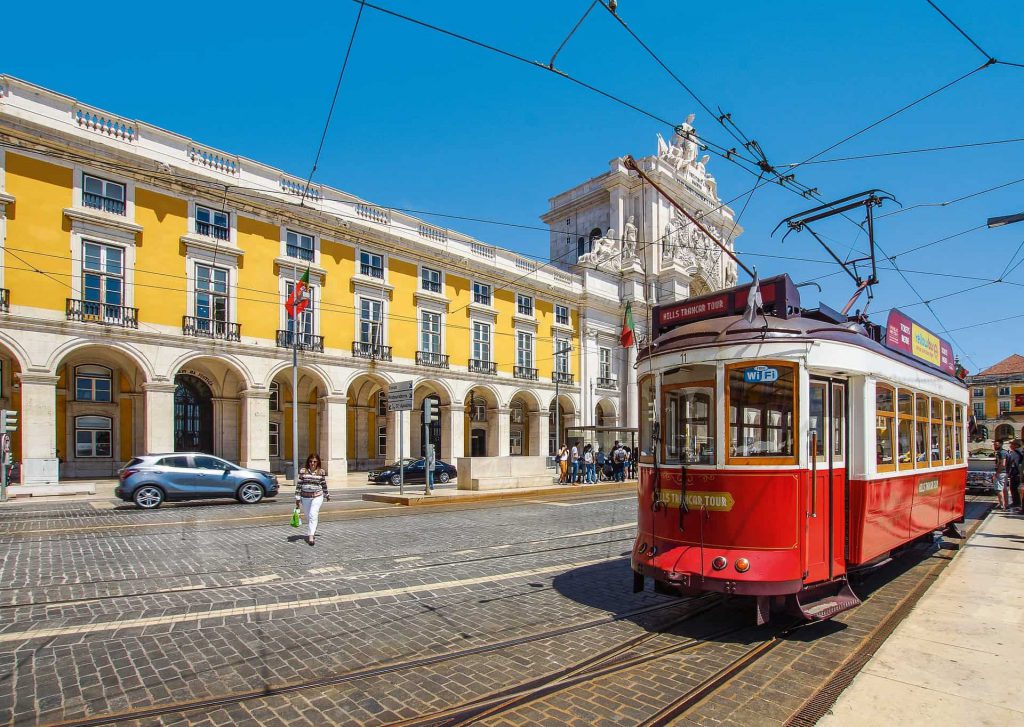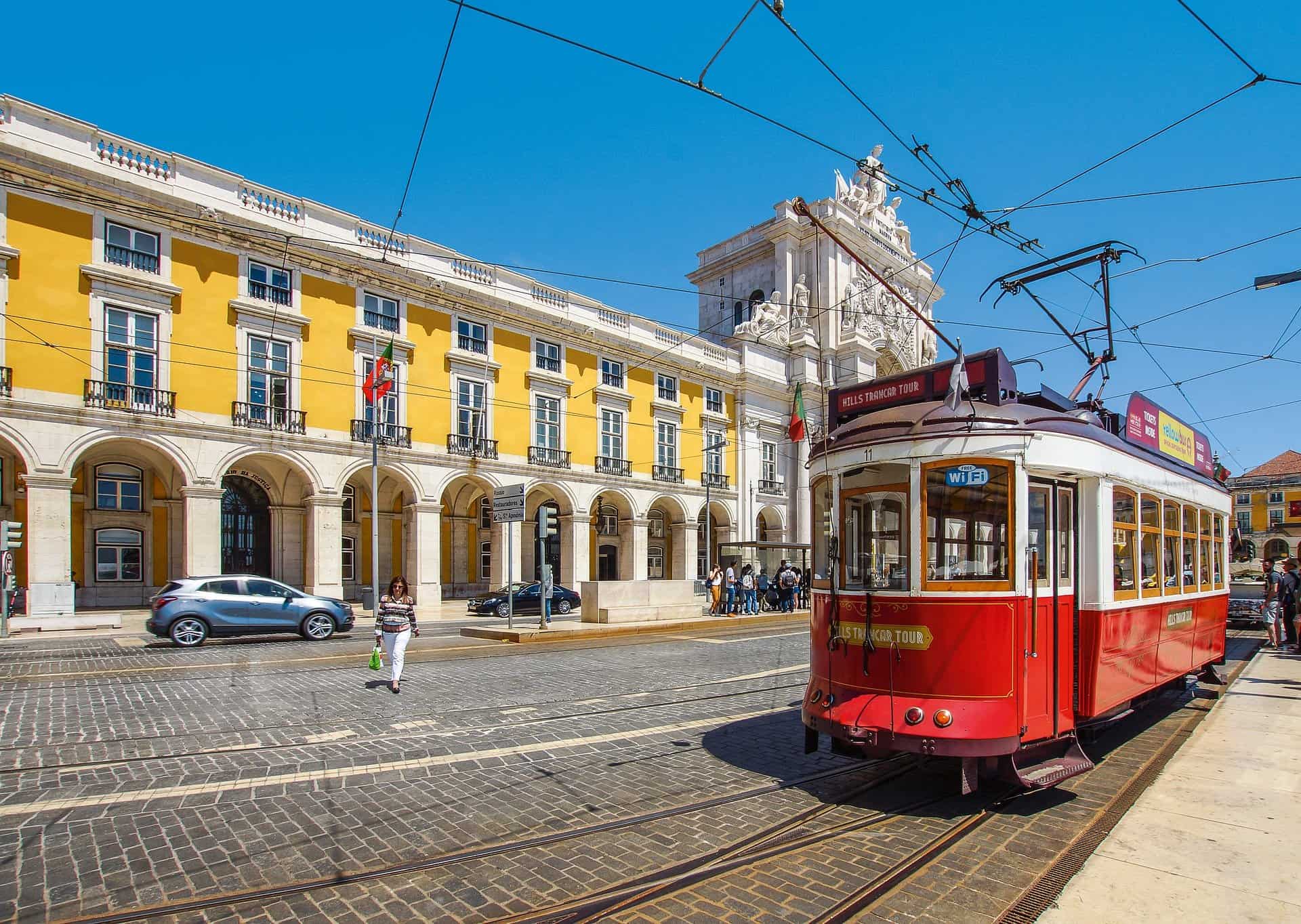 7. Vienna, Austria
Vienna is filled with ancient and impressive buildings which are unique lovely destinations for children. Do you know anywhere that magnificent castles have a zoo in a beautiful garden like Schonbrunn Palace in over the world? Have you ever seen a performance of horses inside a wedding cake, except the Winter Riding School? These are Vienna's unique features that certainly attract your kids.
Besides, many famous sites in the city are suitable for your family. The Prater Theme Park is one of the oldest amusement parks in Europe, and your kids will have an exciting opportunity to learn and explore. If visiting Vienna in winter, you can also take the kids to Bogi Playground, which is one of the biggest indoor entertaining places in the world. They can play free without the concern of the cold weather.
All in all, the cities mentioned above are some of the most amazing kid-friendly destinations in Europe that you really need to check out. Your family can take them as suggestions and choose the most suitable place to visit on vacation. Keep in mind that no matter where the kids will go, sharing time with their beloved parents will be the happiest time for them. Take a look at the list and have a fun time to travel with your lovely children.
Where to stay in Vienna with kids
Understanding Vienna's Numbering System: Which District Should You Stay in Vienna?
Like all things Austrian, Vienna's districts are logically numbered, going from the 1st District right up to the 22nd. The districts spiral out from the city centre in a crooked snail-shell pattern. Vienna 1 is the city center and Vienna's Old Town.
You can quickly tell which district you're in by looking at the postcode or looking at the street signs. The middle two numbers in each district's postcode indicate the district number. Postcode 1140 is the 14th district, and 1050 is the 5th, for example. On-street signs, the number that precedes the street name shows which Vienna district you're in.
Landstrasse is residential and popular with families. If you're on a budget and traveling with kids, consider Landstrasse.
Hilton Vienna Located in Vienna's centre, the Hilton Vienna is next to City Park and opposite the Wien-Mitte/Landstraße Metro Stop and the City Airport Train (CAT), which takes guests to Vienna Airport in 16 minutes.
Austria Trend Hotel Savoyen Vienna – Within a 15-minute walk you can reach St. Stephen's Cathedral, the Vienna State Opera and typical Viennese cafés. The Botanical Gardens are located right next to the Savoyen Hotel.
Vienna Living Apartments – Vienna Living Apartments – Kölblgasse is an accommodation located in Vienna, just 1.4 km from Museum of Military History and 1.8 km from Karlskirche. Providing private parking, the apartment is 1 km from Belvedere Palace.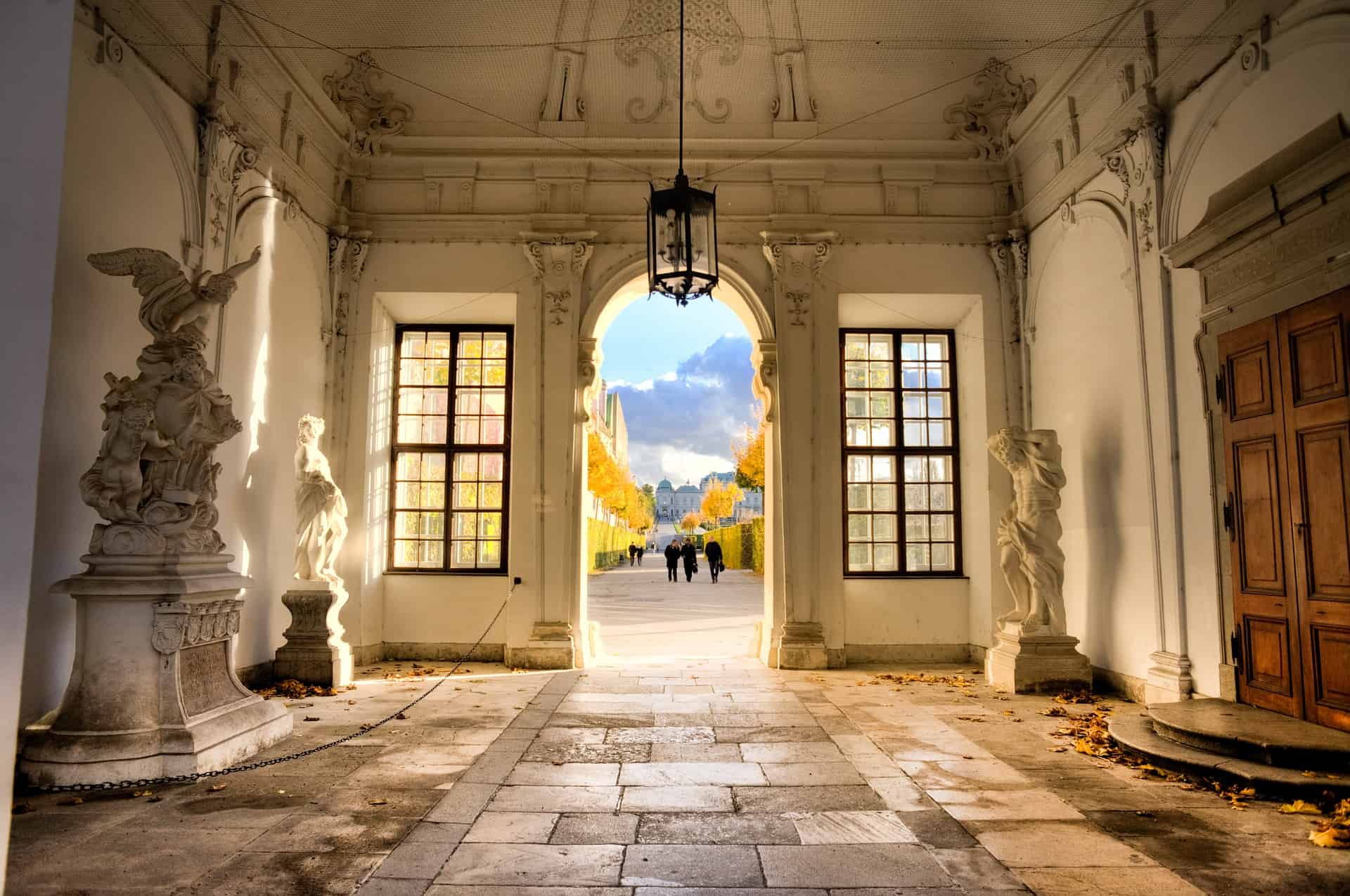 Author bio:
I am Emily Pham. I was born in Vietnam – a country with many unknown beaches, historic sites, and tourist attractions. Understanding that Vietnam nowadays is a famous destination, I established the blog site vina.com to introduce the elegant beauty of Vietnam to friends around the world. If you are planning a trip to Vietnam, our blog will provide you with essential information on where to go and what to do in our country.
You May Also Like…