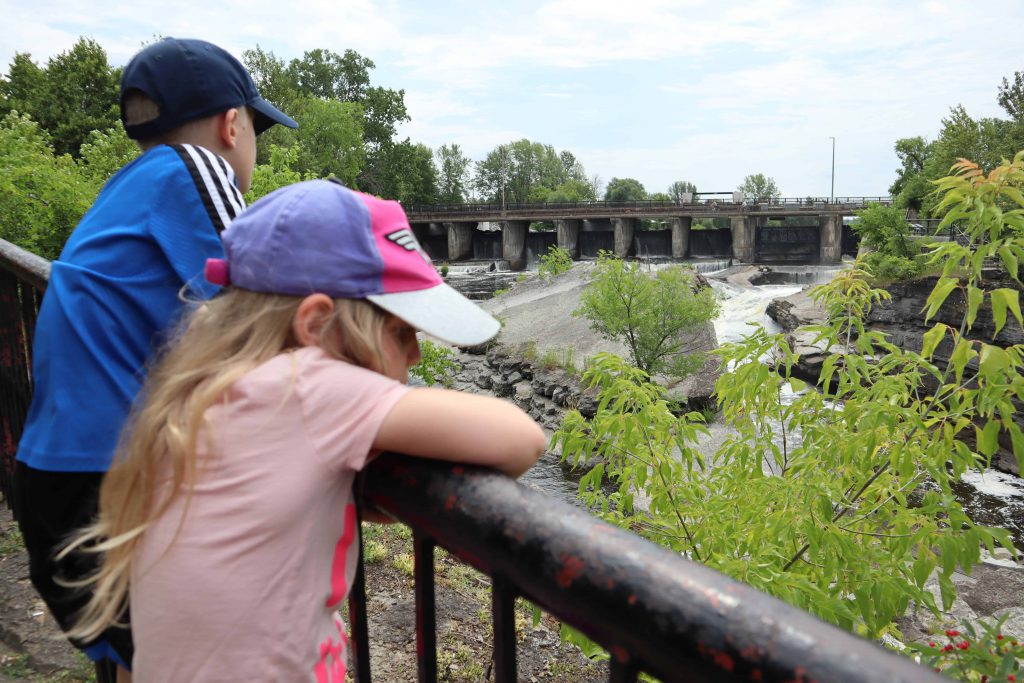 We explored Ottawa 60 Days of summer and did something I never thought I would be capable of doing; we spent the entire summer vacation at home in Ottawa. So here it is Ottawa 60 days of Summer Vacation.
Exploring Canada is much more expensive than exploring Europe and we wanted to save up.
Don't forget to join our Ottawa with Kids Facebook group. We are all in this together.
Ottawa 60 Days of Summer Vacation
#Ottawa60daysofSummer
This post may contain affiliate links.
To which I earn a small commission, at zero cost to you!
Find more info in our
Privacy Policy
.
Shortly after March Break, I knew that putting the kids into summer camp wasn't an option for us, financially. At $200 per kid, per week, we were looking at well over $3200 just for the kids to be entertained and out of the house for 8 weeks.
There was a lot I would rather spend that kind of money on, including our big vacation to Walt Disney World in December.
Along came the idea of #Ottawa60daysofSummer. I started this on Facebook and it slowly moved over to Instagram.
No camps, no holidays, and definitely no sitting around the house waiting for school to start. Just exploring the city, one activity at a time.
And that's exactly what we did.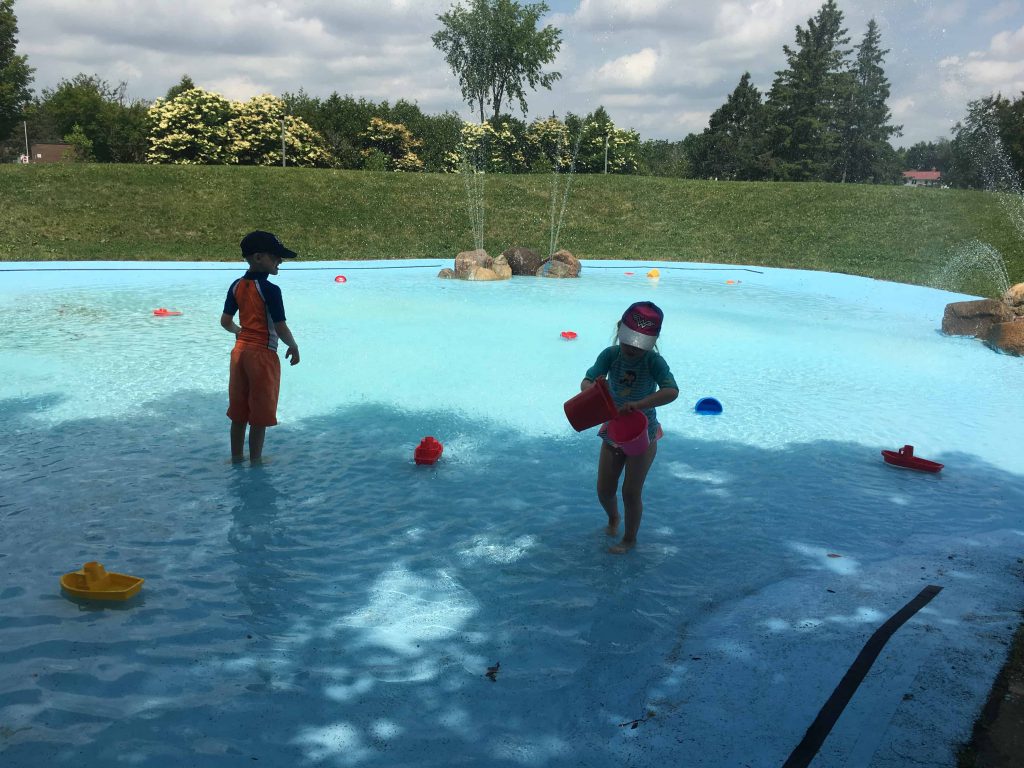 How to Spend Your Summer Holiday in Ottawa
We accomplished so much over those 60 days.
Of course, every once in a while we had a rest day. A day to laze around the house, catch up on some sleep and overall do nothing. And get my tires fixed, cause life happens.
And before you ask, we were home roughly by 3 pm so I had plenty of time left to do house stuff, groceries, dinner stuff, and hubby didn't miss out on kid-time. The kids also had plenty of time to play with the neighbour kids in the park. I just didn't want them to sit around ALL SUMMER.
Splash Wave Pool – we went here only once, mostly because I dislike pools
Splash Pads – we did 2 of the cities best splash pads; Millenium Park and Lansdowne
Wadding Pools – we visited 2 wadding pools in our neighbourhood, several times during the summer. Not all wadding pools are created equally though, so keep looking if you don't like yours
Rideau Hall
Kayaking at Dow Lake
Movies – We saw Toy Story 4
Paul's Boat Line – Rideau canal cruise
Changing of the Guard
Cosmic Adventures – indoor play place
Day Trips
Beach

Britannia Beach
Westboro Beach

Museums

Canadian War Museum
National Gallery of Canada
We only did ONE activity per day. I didn't want to use my entire bucket list in a single day, and I didn't want them to get too overwhelmed with the travelling. Even after visiting Europe for 4 years, there is only so much travel we can handle before enough is enough.
I felt one activity was the perfect fit since we didn't have a timeline for the day; just be home for dinner.
We also didn't eat out for lunch. I brought everyone a packed lunch or had a late lunch when we got home from the activity. I brought plenty of snacks to hold us off until then, occasionally stopping for an Ice Cream or Tim Horton's on the way home.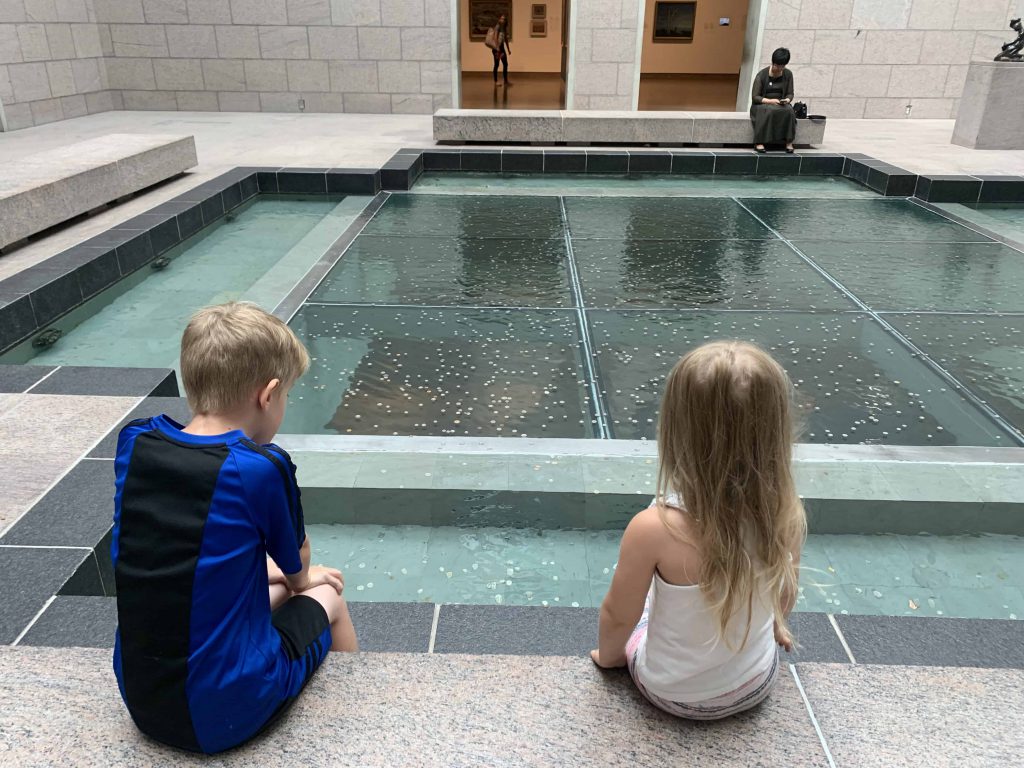 ---
Related: Essentials for the Beach With Kids
---
How much to spend during your summer in Ottawa
This is the part that hubby was most wary of. Sure, whatever I had in mind sounded cheaper than camp, but the not knowing was a little off-putting.
"I'll count it at the end of the summer" I always said. And sure enough, it is the end of the summer and I have been asked to tally up my spending and see how much all of these great adventures cost us.
For the most part, I took the kids by myself for the summer while he worked. The children are 4 and 7. The 4-year-old got into a fair number of things for free but not everything.
On occasion, hubby had a random Friday off and he was able to join us, or I waited until Saturday to do a big activity and included him. For the most part, the weekends were our cheat days and we didn't do a whole lot.
I also took the kids to Cosmic Adventures whenever it rained and we didn't have indoor activities planned. We have an annual pass, $99 per kid (parents are free) so unless you have a pass already, or plan on getting a pass, you can skip this step.
We also had an Ingenium Card, allowing us unlimited entrance to 3 of the city's most popular museums. I have included that cost in my total since it costs $33 per family, for each museum. Visit the same museum twice and it's already paid for – which they did, cause these are seriously awesome museums.
I tried to make sure we only did indoor activities, like museums, on rainy days, so we could take advantage of the nice weather.
We did, however, go to the movies when it was extremely hot since no one wanted to go outside in 40+ degrees.
Grand total $624.41 with parking
That may sound like a lot but look at all that we did! We did 22 separate activities throughout the city and had a few day trips in between.
Can you imagine going to Toronto, or Paris, and checking 22 separate activities off your bucket list and coming out having only spent $624.41?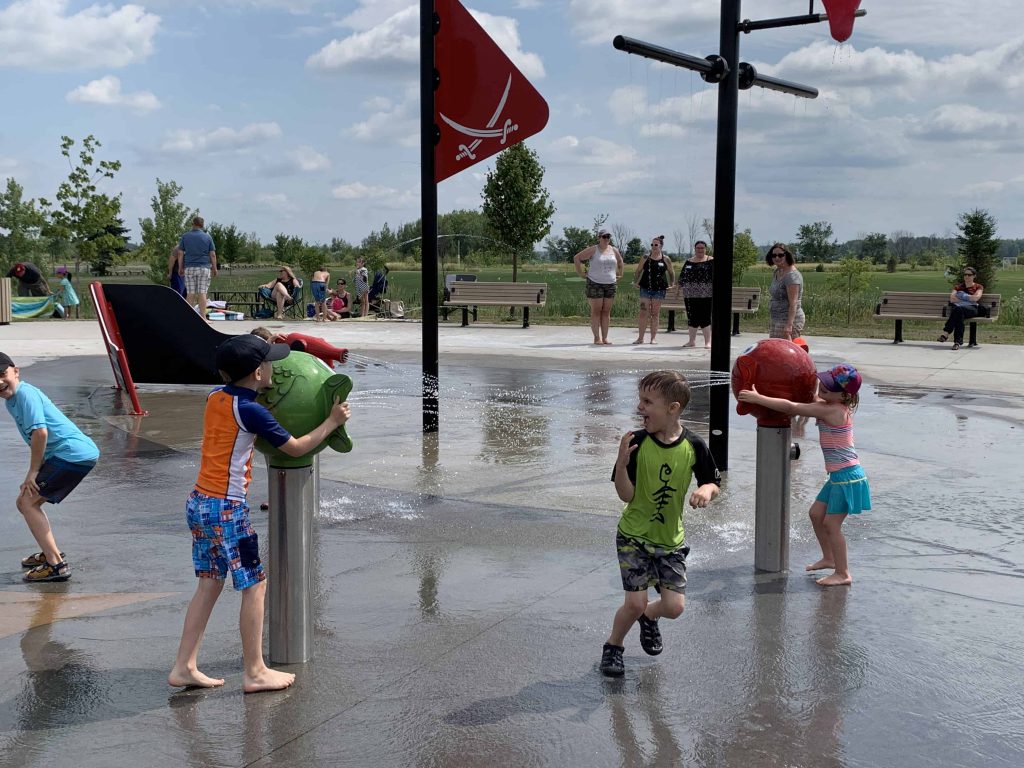 Check out our Facebook page and please join our free Facebook group Ottawa with kids. A safe place to ask all your Ottawa questions.
Free Things to do in Ottawa
There are plenty of ways to reduce this cost, however. I am well aware that $625 is still a lot of money and can be put in better places than touring a museum that the children aren't even paying attention to the actual exhibits.
Many of the activities listed above were free of charge; splash pads, wading pools, and Rideau Hall. There was, however, a handful that cost a pretty penny, like the museums, kayaking, and the boat ride.
It is possible to visit these museums for free and save yourself just over $300. That's half of what we spent this summer. See below for the free admission times at these top Ottawa museums:
While I love free museum nights, I wasn't interested in heading out into the city during rush hour. Call it personal preference.
And don't forget to check out our list of the Top 10 best free things to do in Ottawa with kids.
Ottawa with Kids Bucket List
There is still so much left to do in Ottawa, including the water parks, zoo's, more beaches, parks, splash pads, and museums, I am not worried about running out of things to do for next summer.
I find every time I google something about today's adventure, I end up opening 4 more tabs worth of ideas to add to my Ottawa bucket list.
And for those that just moved here, I also have a fun guide on all things Ottawa with kids, including Where to eat in Ottawa and the Best Day trips from Ottawa.
Videos
Over the course of our adventures, I tried my hand at vlogging. As you can see, I am still new at it all but it is a work in progress.
Please feel free to subscribe to the Youtube channel and stay up to date with more videos from this summer and throughout the year.
Canada Science and Technology Museum
The Changing of Guards Ceremony – Ottawa 2019
CFS Carp The Diefenbunker, Canada's Cold War Museum and Underground Bunker
Millennium Park
You May Also Like…
Ultimate Guide to Ottawa with Kids
Bonnechere Caves; Ontario's Natural Underground Wonder
Afternoon Tea at Chateau Laurier